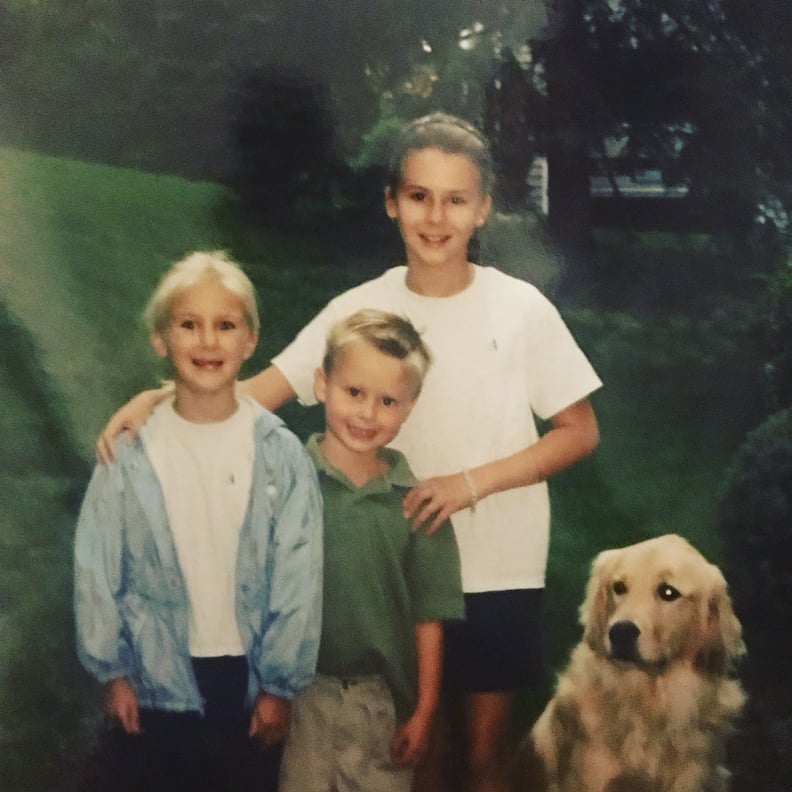 POPSUGAR Photography | Murphy Moroney
POPSUGAR Photography | Murphy Moroney
There's nothing that puts a damper on celebrating holidays and milestones quite like COVID-19. And while a lot of social-distancing restrictions seem to change by the day depending on where you live, Father's Day might be officially off the table. For my dad, who is a father of three and recently went through a divorce, making the day special for him is a top priority for my siblings and me. The only snag? We all live in different states, so we have to get creative to show him just how much we love him.
With my dad down in the dumps already about canceling the Maine vacation we had planned in July, my siblings put our heads together recently to come up with ideas for our dad's big day that went beyond the standard Zoom meeting. Because my sister lives in Virginia, my brother lives in Maryland (he just graduated college, so money's a little tight!), and Dad and I live in New Jersey, we discussed inexpensive ways to make him feel special while social distancing. Here's what we're planning to do; feel free to steal our activities if your family is in the same boat!
Plan a Scavenger Hunt
My dad got a Chesapeake Bay retriever puppy named Nola in November and has been absolutely obsessed with her ever since. Because we got him a ton of doggie goodies for Christmas already, there wasn't much left on her must-have list. After some quick googling, we made a scavenger hunt he and Nola can do around his neighborhood. Of course, there aren't any prizes involved, but going to see some local landmarks with the dog will make some fun photo ops and mix up his daily three-mile walk! If you want bonus points, make a Spotify playlist of his favorite tunes to listen to while he's on the move.
Order Him a Cocktail Right to His Door
Thank god for alcohol delivery, right? While my father isn't a huge drinker, he will indulge in a vodka iced tea now and then. My siblings and I threw some money together and settled on ordering him his drink of choice — Firefly Sweet Tea Vodka ($18) — right to his door using the app Drizly. Once you make a purchase, the company will set up a delivery time with the recipient. We're looking forward to sharing a virtual cocktail with him while he hangs on the porch! Added bonus: if you slip on getting a gift, Drizly can usually do same-day delivery if you order early enough.
Put Together a Movie Marathon
Something my father and I have always bonded over is our mutual love of horror movies. In honor of Father's Day, we created an at-home marathon featuring his favorites, from The Wolfman to Hereditary, to watch "together" over the weekend. If you time it right, it's almost like he's sitting next to you!
Make a Photo Book
Of course, making a full-fledged photo book takes a little planning. If you have the time, gather all of your family photos and create a book that he can flip through! FreePrints and Chatbooks are some amazing apps that do the hard work for you once you upload all the pictures. And take it from me: you'll get major kudos.