Kelly Ripa and Mark Consuelos Troll Their Kids Constantly, and It Never Gets Old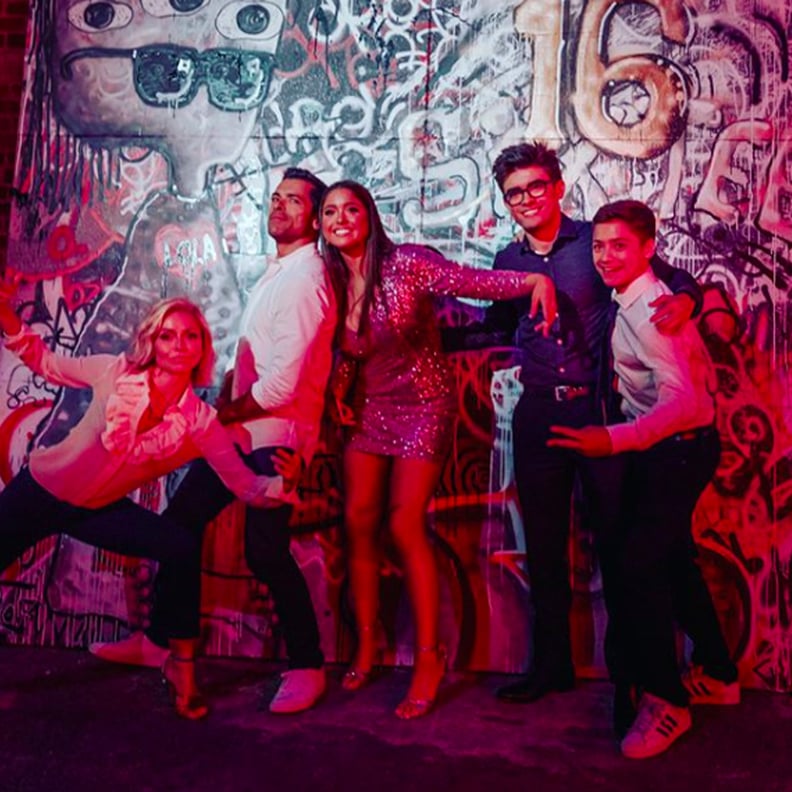 Kelly Ripa and Mark Consuelos have been in the parenting game long enough — more than 21 years, to be exact — to know how far they can push their corny jokes and trolling tendencies onto their three kids: Michael, 21; Lola, 17; and Joaquin, 15. And thanks to social media, some of those instances in which they troll their kids are posted for all to enjoy . . . Kelly and Mark are the corniest parents on Instagram, and we LOVE it.
From making fun of their teenage daughter having to "approve" every photo of herself that's posted to Instagram, to joking that they'd be taking 10 percent of their 21-year-old's earnings from his role on Riverdale, Kelly and Mark never stop rolling out the jokes. See some of our favorite moments ahead.
01
When Mark called out a successful brunch "without any squabbles."
It seems as though the smiling faces in this photo may not always be as such!
02
When Kelly reminded Michael that her and Mark deserve cuts of his future earnings.
Actually, she called out all three of her kids in this one!
03
When Kelly shared a TBT of the family's "whine tour" through Italy.
We can only hope that Mark and Kelly were able to indulge in some actual wine on that trip.
04
When Kelly threw her younger two under the bus as Michael left for college.
She posted this adorable picture of the three smiling, adding that Lola and Joaquin were definitely conspiring to steal Michael's room once he left.
05
When Mark trolled Joaquin's texting abilities.
For once, the parent was better at technology than the child.
06
When Kelly alerted the media of a "Mexican Unicorn Alert" when Lola approved a photo.
There are no shortages of photos in which Kelly and Mark have called out Lola for being choosy about her Instagram appearances.
07
When Kelly used the word "LIT" to describe this family photo.
08
When Kelly made the dorkiest birthday video for Michael.
She even used the word "shooketh" . . . we're sure that one got an eye roll.
09
And probably had Joaquin whining "Mo-oooom" over this one she made for him.
Despite Joaquin being the wrestler of the family, Kelly threatened to pin him in three seconds.