Before your kiddos are actually born, new moms usually make tons of promises to themselves that they, ahem, end up breaking almost instantly. Because let's be honest: there's no how-to manual when it comes to being a good mom or dad. And while it's safe to assume no parent in the entire universe is always perfect, sometimes we lay awake at night and overthink some of our biggest parenting blunders, wondering what we could have done differently.
Thankfully, you're not the first — or the last — person to have a hiccup in the parenting department now and again. It seriously happens to the best of us. Scroll through to see some of the most common mistakes all good parents make — and try not to sweat them!
01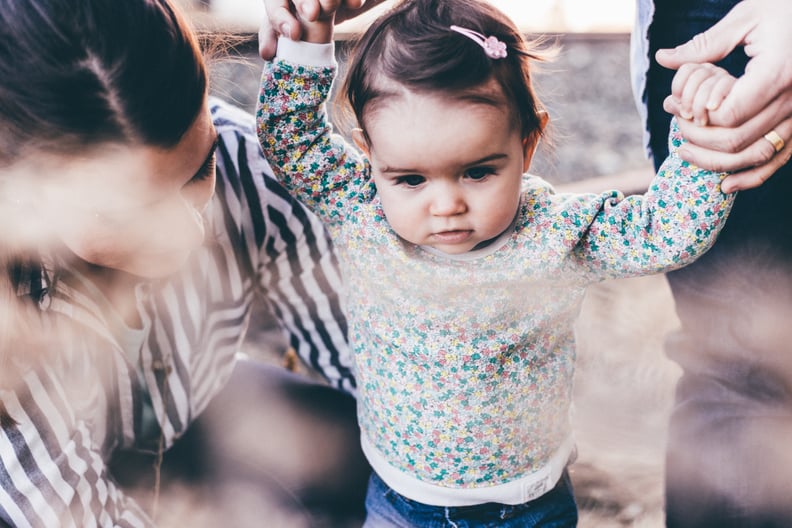 Losing their patience every once in a while.
No one ever said raising a child was easy, so it's no surprise that parents lose their temper with their kids every once in a while. Think about it: you're usually running on minimal sleep and have a pretty big purpose (keeping another human alive and thriving). That's one tall order! And while it's certainly not becoming to snap in public or raise your voice at your children, frankly, it's part of life. Obviously, try to keep those moments of frustration to a minimum, but don't sweat it too much if the occasional bad word slips out every once in a while.
02 Not always sticking to the same bedtime routine.
In a perfect world, our children would put themselves to bet at 8 p.m., but obviously, that's not the case for most parents. Although it's important kids learn to be good sleepers early on, letting them stay up a little past their bedtime every once in a while won't kill them either. Sometimes making memories with your little ones is more important than keeping in line with a strict routine.
03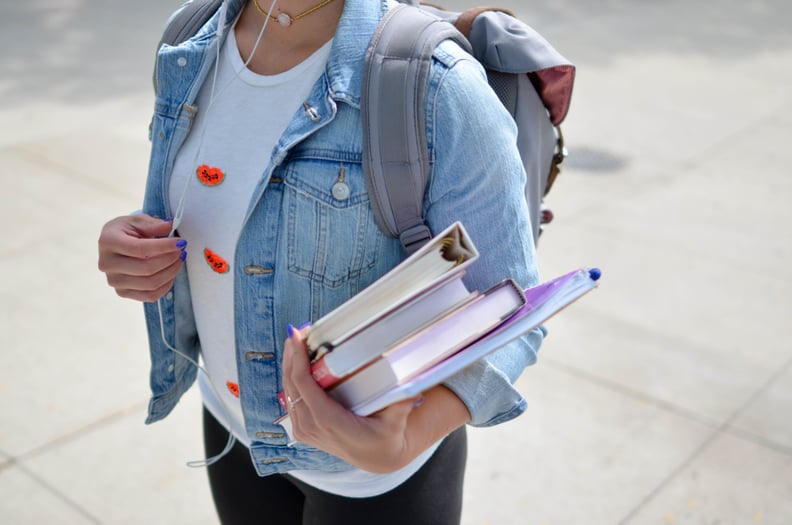 Letting their kids leave the house without all the stuff they need.
Think carting that boatload of baby stuff around with you day in and day out is a pain now? Wait until they get older and have to keep track of their own stuff. Between homework, flute lessons, and baseball practice, staying on top of your family's busy schedule is hard enough without a long list of items to keep an eye on thrown in. Don't be surprised if you get a few panicked phone calls from them begging you to bring the math assignment in that they left on their desk. Seriously, it happens to the best of us.
04 Occasionally putting them to bed without brushing their teeth.
Dental care is a big deal for little kids, and any other parent or dentist will tell you to make it an absolute priority to brush your kiddo's teeth regularly and get them to their checkups on time. And while we're certainly not downplaying its importance, sometimes your child just conks out before you have time to get in there with the toothbrush. Should you make a habit of letting this slide? Absolutely not. But you can't win 'em all, right?
05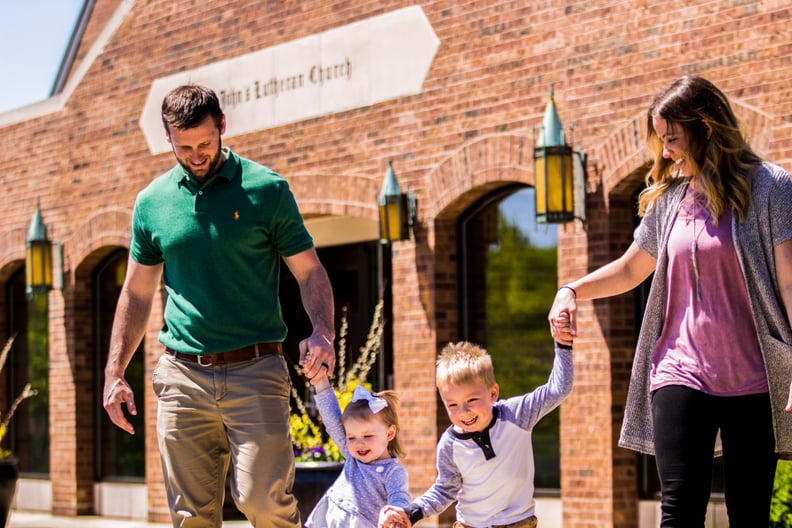 Living vicariously through their children.
Having a little kid who wants to be just like you when he grows up is one of the most endearing parts of parenthood. Let's face it, we'd be lying if we said we didn't want our kids to be the best soccer player on the field or the first seat in band; it's only natural. Even though some parents take the concept of fulfilling their abandoned dreams a la their child a little too far, having the same likes and interests as your children — and then watching them succeed in those areas — is a pretty magical phenomenon. Just make sure you allow your kids to explore their own passions.
06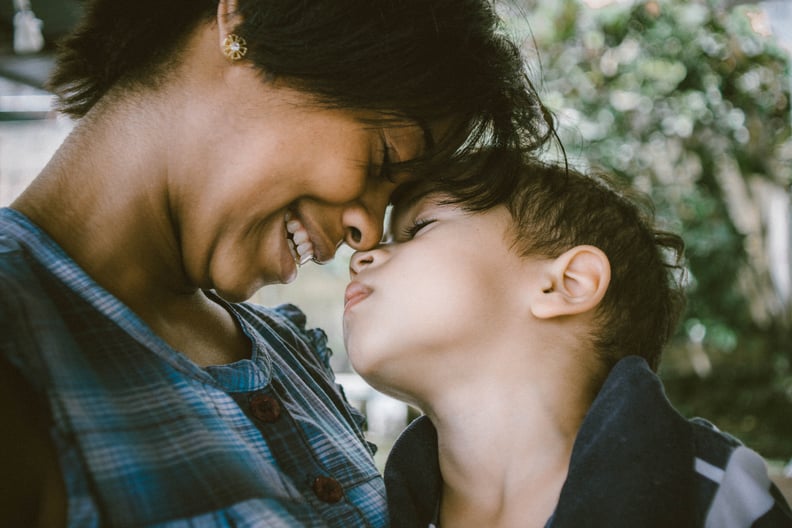 Not always following through with discipline.
After our kids act up, we usually dole out discipline, whether it be a timeout or no TV after dinner for a week. While we start with every intention of enforcing the new rules, enforcing them requires a lot of energy. That's not to say we let our little ones get away with bad behavior; it's just that sometimes the seven-day ban gets knocked down to three days. And with our busy schedules, who can blame us?
07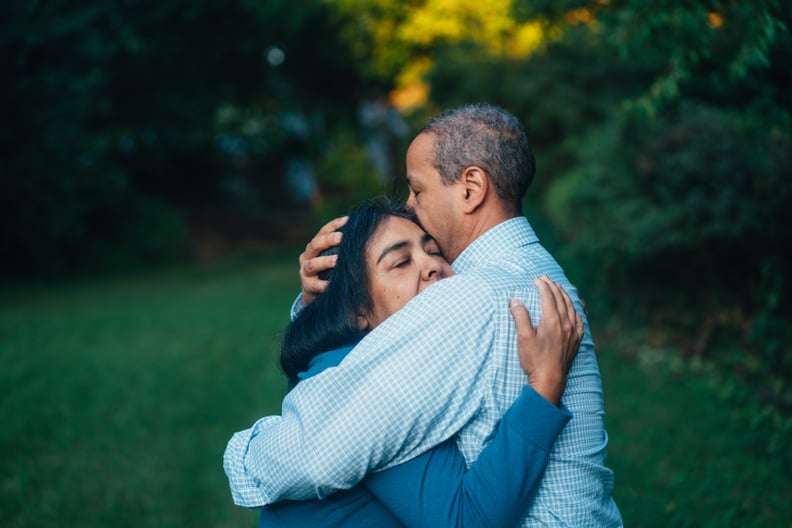 Desperately wanting to fix their problems.
Watching your child fail once, let alone multiple times, is one of the most challenging parts of being a good parent. When they're still little, we rush to their cribs every night at the first sound of them stirring or help them up after they take a tumble off their new bike. But as they get older, fixing your kids' problems grows increasingly challenging, and sometimes you have to let them make mistakes to help them grow into good people. It's the absolute worst feeling in the world — but totally necessary.