Nneka Ogwumike on Modern Fertility Support For WNBA Players
Why This WNBA Player Is Speaking Up About the Need For More Fertility Support For Pro Athletes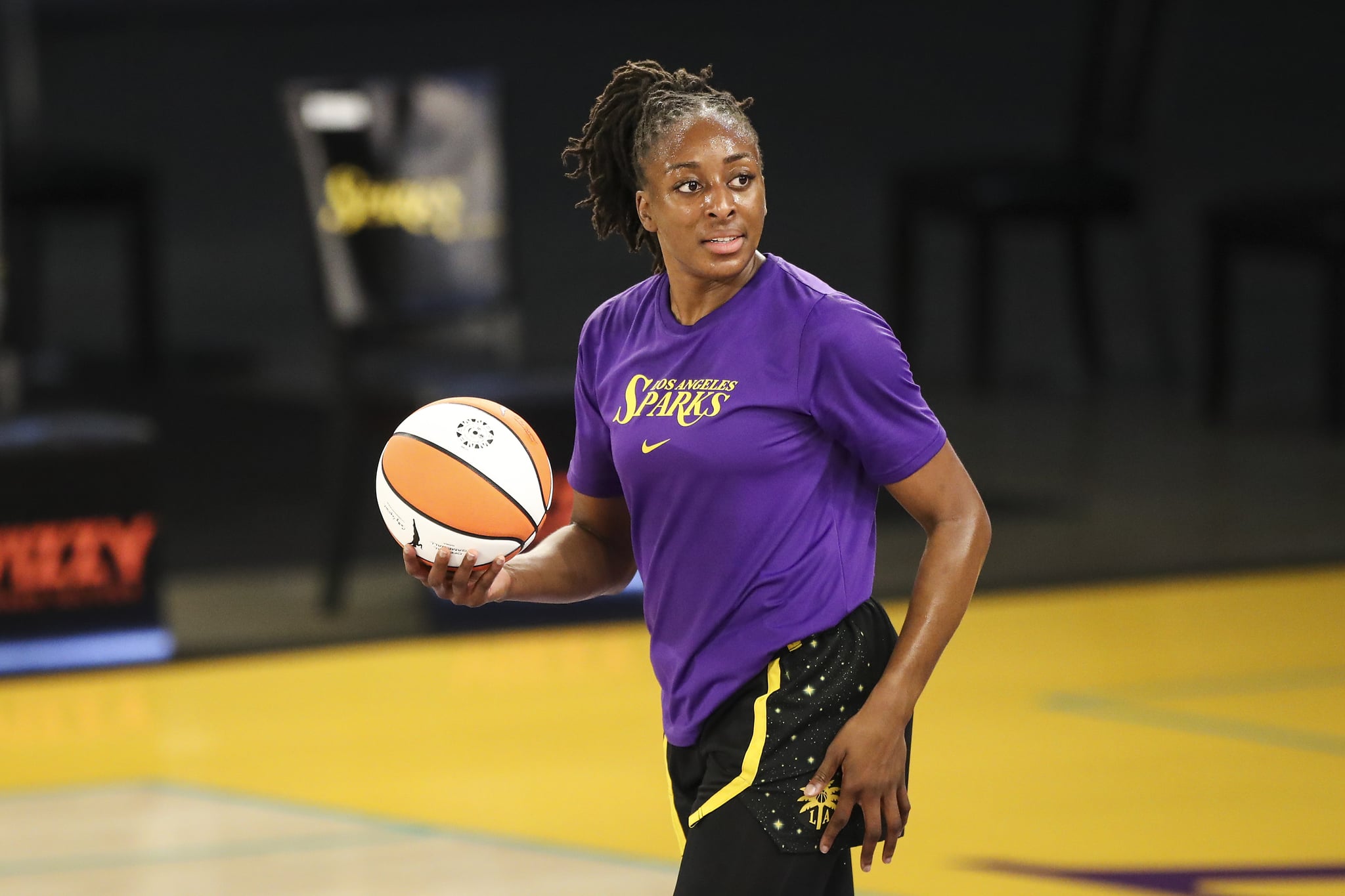 Allyson Felix, Serena Williams, Naomi Osaka, and Simone Biles are all household names — not just because of their professional athlete status, but because of how they spoke out and stood up for their own personal health. The next name to be added to that list: Nneka Ogwumike.
Like her fellow athletes advocating for mental health and maternal health awareness, WNBA player Ogwumike is stepping up to provide proactive fertility information to her teammates — who quite literally rely on their bodies to do their jobs.
"As athletes, the conversation has changed," the Los Angeles Sparks basketball player said in an Instagram video. "It started and ended with, 'You'll have your kids when you're done.' And that's never sat well with me, especially as women who perform at such high levels . . . these phenomenal women who do so much to make sure their bodies are ready to play and also that their bodies are ready to build a life."
Ogwumike — who, as president of the league's players association, was responsible for the bargaining agreement that resulted in an average salary increase of 83 percent and new maternal care benefits for players — is now using her platform to provide every single WNBA player with a Modern Fertility Hormone Test.
She decided to personally partner with Modern Fertility so that she and her fellow WNBA players "can all understand our fertility on our own terms and make the decisions that are best for ourselves."
In doing so, players could better plan ahead when it comes to reproductive health. For instance, her good friend — and opponent — Breanna Stewart just had a baby via surrogate to avoid putting her career on hold to deliver a baby.
In the video, Ogwumike spoke with Modern Fertility's cofounder Afton Vechery and shared actual footage of herself administering the at-home test.
"I'm looking forward to getting the results of my Modern Fertility Hormone Test, and I can't wait for everyone in the league to have the same opportunity to get this information about their bodies," she wrote in the caption. "Leveling the playing field means having these conversations with the best possible information on our side, because information is power."
Image Source: Getty / Meg Oliphant