Cardi B Details on Childbirth and Her Postpartum Body
Cardi B Shared Details of Her "Crazy-Ass Delivery" While Giving Birth to Son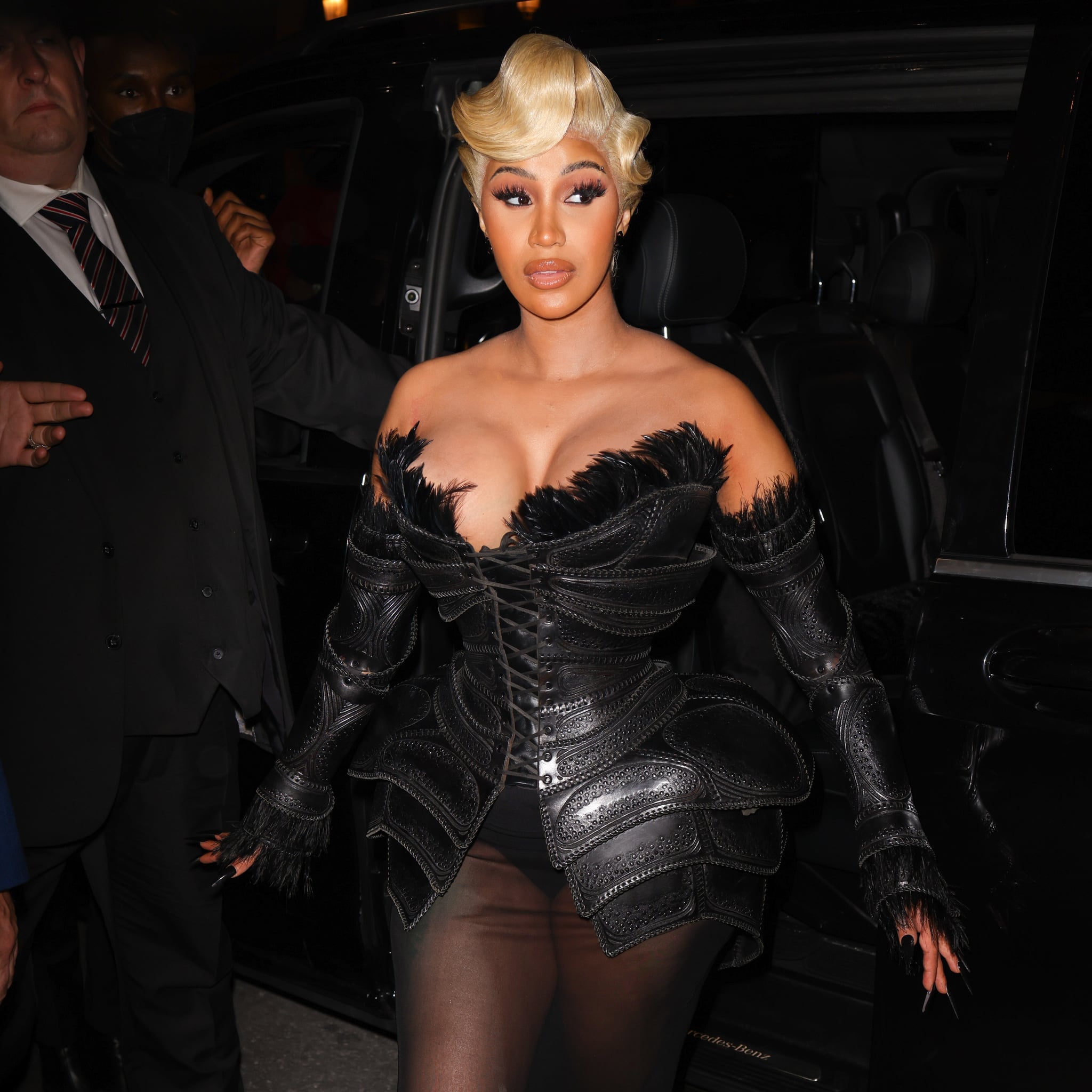 Image Source: Getty / Pierre Suu
Leave it to Cardi B to keep it real when sharing the details of her son's birth.
She and husband Offset welcomed their second child together on Sept. 4, and in a video on her Instagram Story on Thursday, the rapper recounted that she had a "crazy-ass delivery" with unexpected complications.
"I lost so much blood, guys," she said.
And although she is the first to admit she looks "snatched" in recent paparazzi photos, she wanted to remind her followers — many asking, Cardi said, if she had liposuction or a tummy tuck — what real postpartum bodies are like.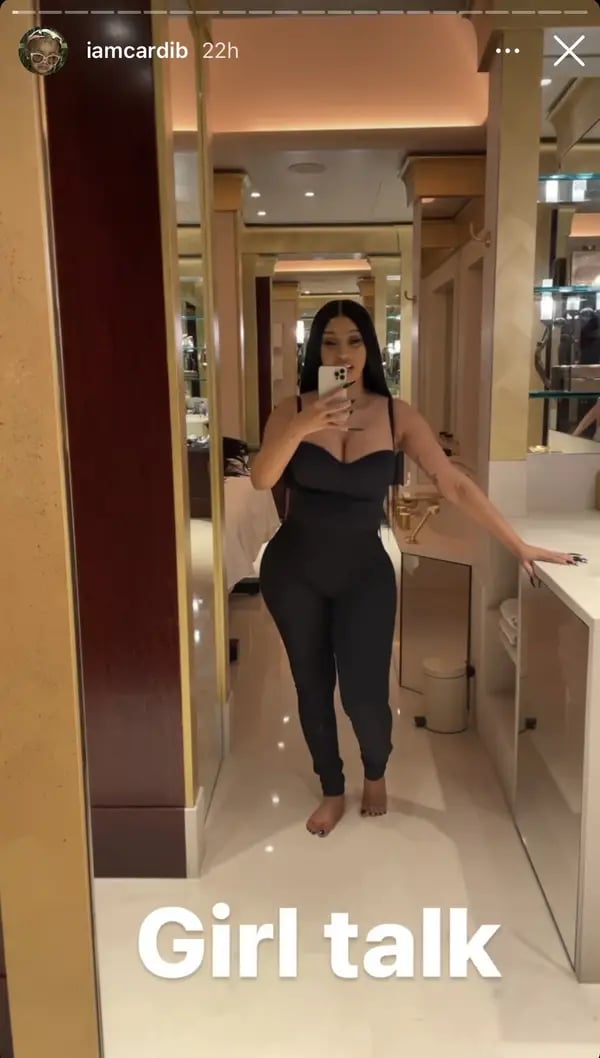 Image Source: Instagram user iamcardib
"You cannot do surgery after you give birth, especially me," she said. "You know I like to be real with you guys, and that's because my skin is still loose, and I still got a lil' ouch-pouch right here."
Her advice to parents-to-be? "But f*ck it, take your f*cking time," she said of the culture that women need to "bounce back" to their prepregnancy bodies so quickly after giving birth. "It's really hard dealing with kids, especially when you do two kids, after you give birth."