Mother-Daughter Duo Honor Black Women Like Bessie Coleman and Meghan Markle in a Photo Shoot
Amber Robinson, a professional photographer based out of Raleigh, NC, wanted to teach her 5-year-old daughter, Avery, about the strong Black women who came before her. Determined to use her skills as a teaching tool, Amber began working with Avery on an in-depth photo project honoring trailblazers like Bessie Coleman, Meghan Markle, and Dr. Mae Jemison.
"I originally wanted to do something fun for Black History Month, but my ideas are never small, and the scope of planning a daily shoot in February quickly became more than I had time for," Amber told POPSUGAR. "So we pivoted slightly and used February to learn about some amazing Black American history-makers."
Getting each subject's look down was incredibly important to Amber and Avery. After parsing through the clothing items they already had, they borrowed what they needed from friends or placed a quick Amazon order to get each outfit just right.
"Avery LOVES playing dress-up, so we started making notes of the women that she was super interested in and started planning to highlight those women for Women's History Month," she said. "We definitely needed an entire month to plan. Choosing the women, finding iconic pictures of them that we could re-create, getting clothes, scouting locations. It was A LOT."
"Kids have a magical way of simplifying things that adults overcomplicate."
For Amber, the goal was simple: to teach Avery about the incredible women who paved the way for her. "The initial objective was to share some history with Avery and really empower her to dream big by teaching her about women who look like her that didn't let adversity stop them from doing amazing things," Amber explained. "Because I'm a photographer, naturally it was something I wanted to document. It was really her idea to start sharing them on her Instagram page."
Most importantly, Amber makes it a point to discuss the backstory of the women behind each photograph with her daughter. "After we learn about one of the women, I ask her what she thinks about them and use excerpts from her responses to make a caption for the posts," she said. "Kids have a magical way of simplifying things that adults overcomplicate, and I love how her responses are so beautifully simple. We hope to inspire people to discover people that they may have never heard of before. This project is all [Avery's], and she's proud of it."
Scroll ahead to get a look at the incredible photo project in honor of Women's History Month. And to see more of Amber's work, check out her Instagram page.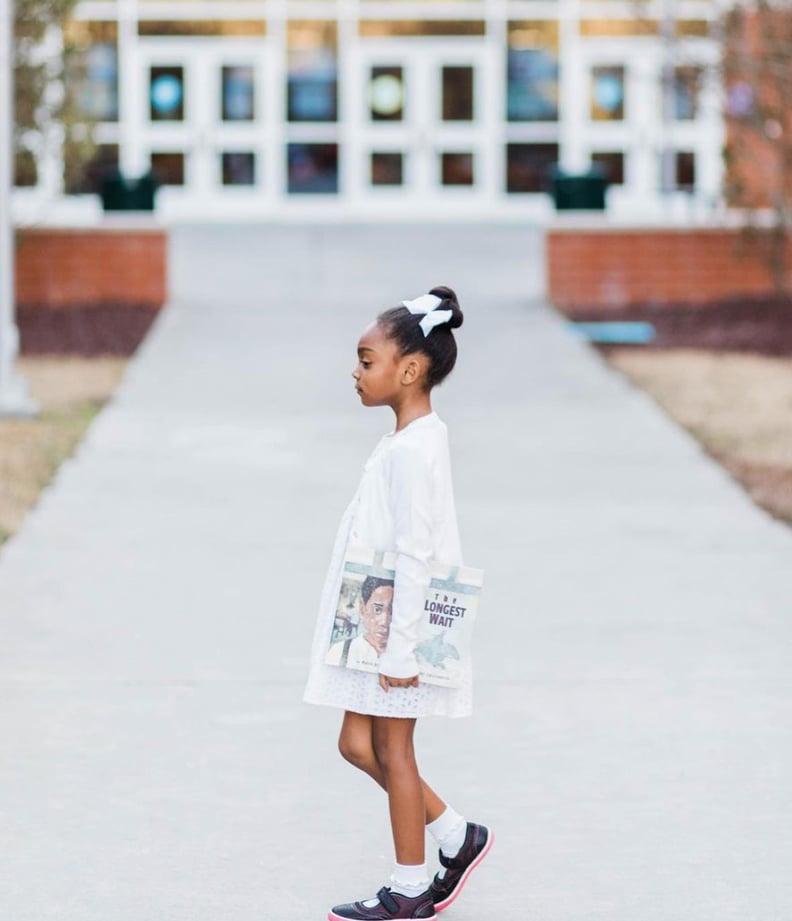 Avery Dressed Up as Ruby Bridges
Avery and Amber began their project by honoring a particularly young trailblazer. "I can't [imagine] how frightening it must have been for Ruby Bridges to walk into William Frantz Elementary School in 1959," Amber wrote in Avery's Instagram caption. "She was six just like me, and she might have been the bravest little black girl that ever was."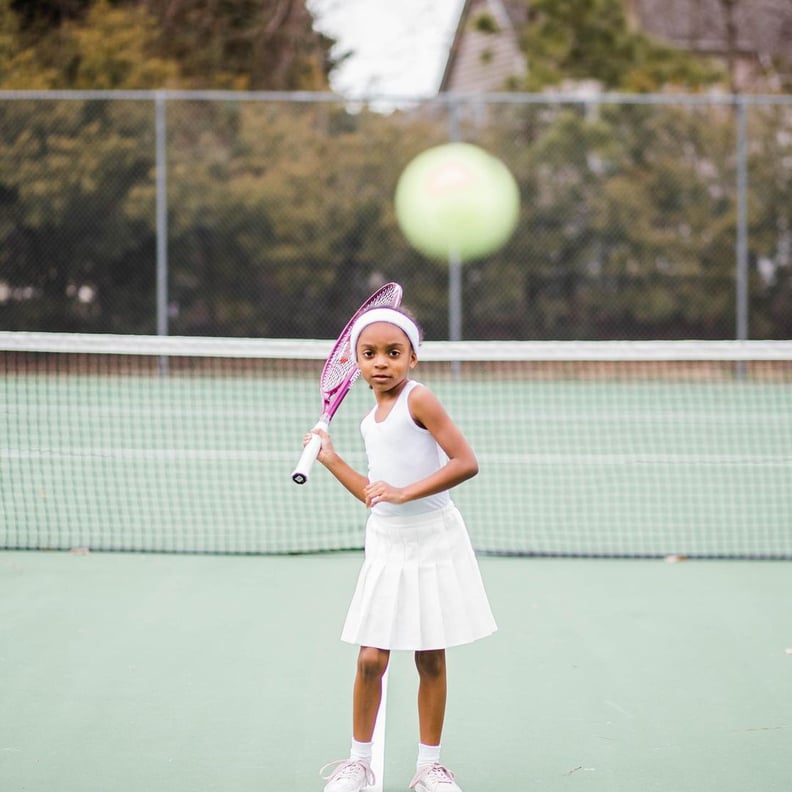 Avery Dressed up as Althea Gibson
A tennis legend whose name might be unknown in many American households, Althea Gibson won 10 national championships and became the first Black woman to win a grand slam title in 1956. "Harlem bred, Althea Gibson won some of the biggest titles in tennis and golf during a time when racial barriers made it nearly impossible for black women to break into either of these sports," Amber wrote.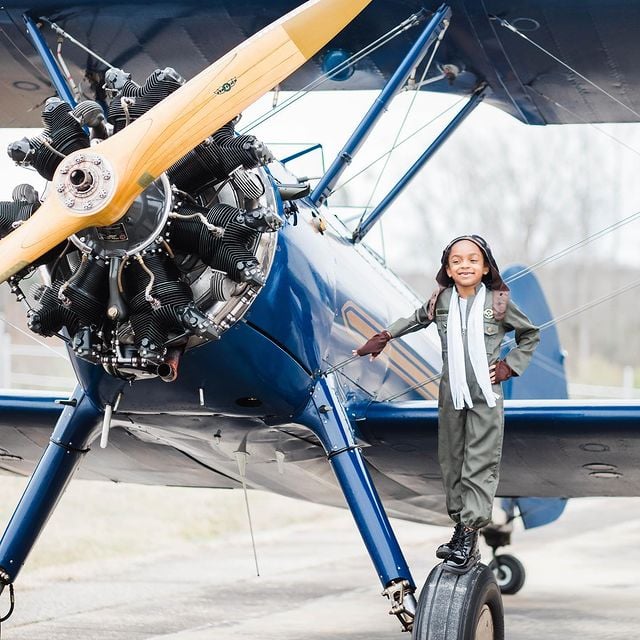 Avery Dressed Up as Bessie Coleman
"Bessie was the first African-American woman to earn a pilot's license, thrilling crowds by performing dangerous maneuvers in a rickety airplane and representing, literally, the heights that African-Americans could attain," Amber wrote. "She is a reminder to black girls everywhere to LOOK UP, that's the direction we are headed."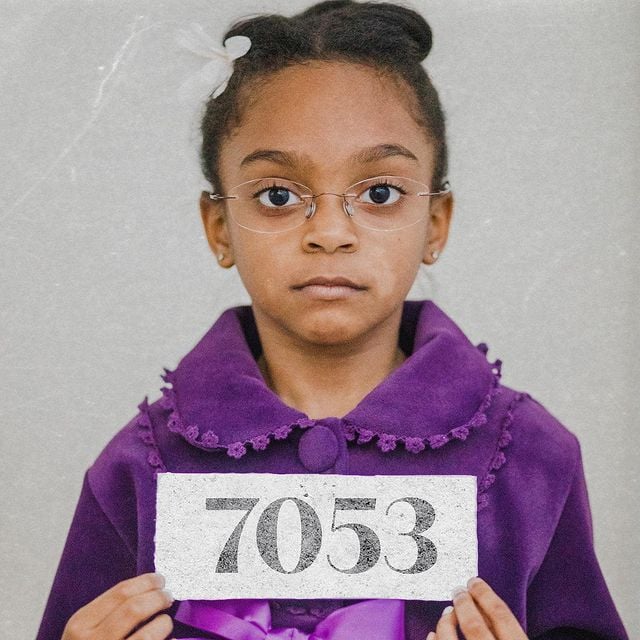 Avery Dressed Up as Rosa Parks
Avery and Amber re-created Rosa Parks's iconic mugshot to remind others of her important work.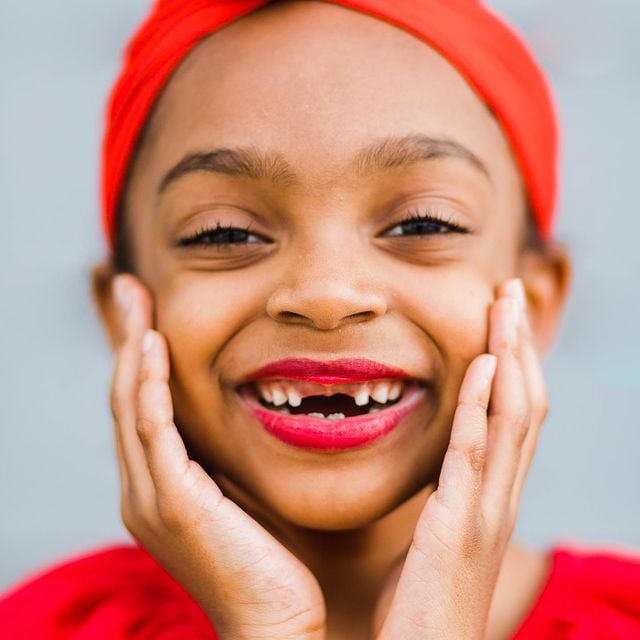 Avery Dressed Up as Leontyne Price
"Talk about a woman who used her voice to break barriers," the Instagram caption reads. "[Leontyne] Price was born in Mississippi but got her fame performing as the first black singer at the Metropolitan Opera." She won 18 Grammy Awards in her lifetime.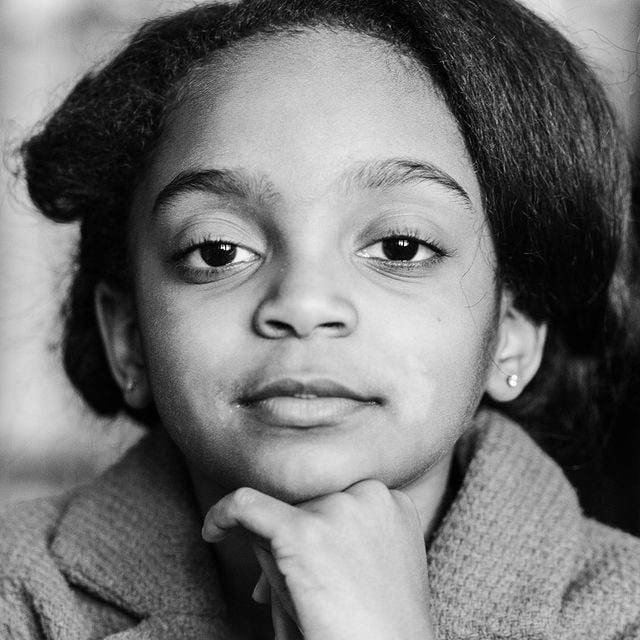 Avery Dressed Up as Coretta Scott King
An advocate for equality, Coretta Scott King was a leader in the civil-rights movement during the 1960s and the wife of Dr. Martin Luther King Jr.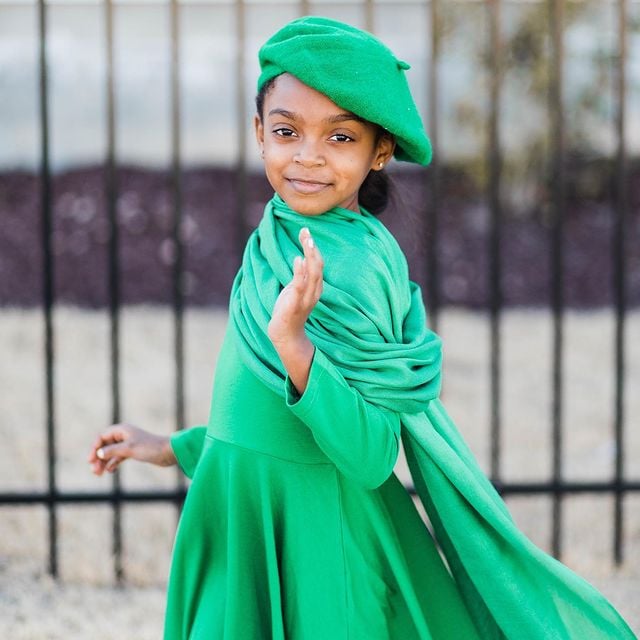 Avery Dressed Up as Meghan Markle
Avery and Amber thanked Meghan Markle for her bravery in their photo tribute. "Thank you Duchess for using YOUR voice to shed light on the pain that racism, lack of support, and disbelief causes," the Instagram caption reads. "Thank you for using your voice to shine light on mental health issues and suicide."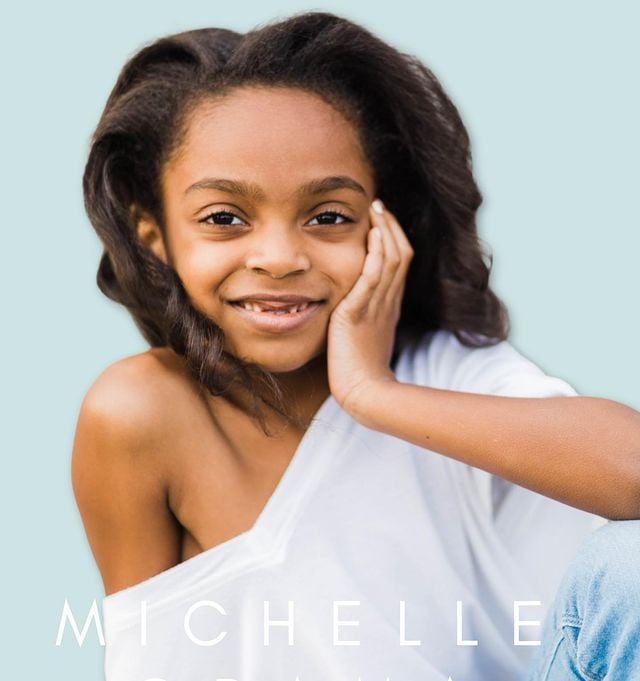 Avery Dressed Up as Michelle Obama
Amber and Avery both regard Michelle Obama as "a true inspiration to women at all stages of life."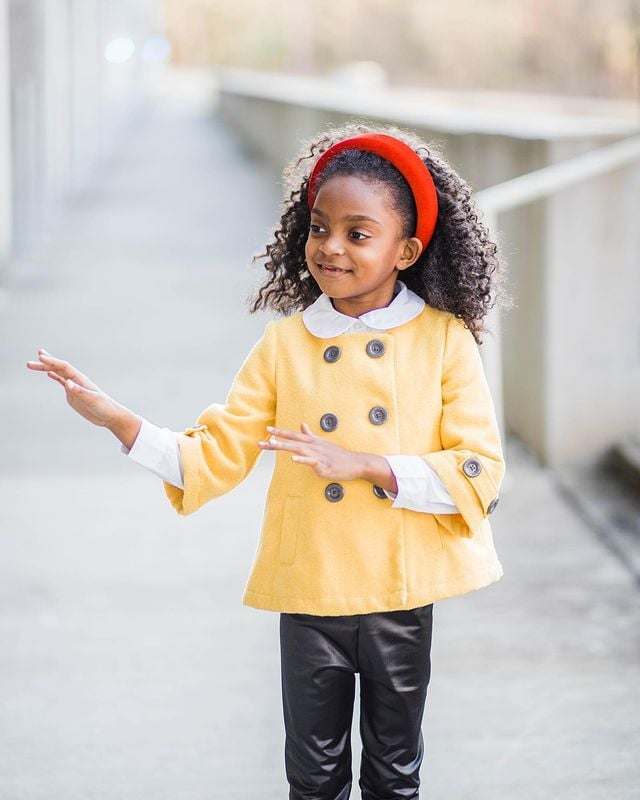 Avery Dressed Up as Amanda Gorman
The duo paid tribute to poet and activist Amanda Gorman. The first person to ever be named National Youth Poet Laureate, Amanda read her poem "The Hill We Climb" at Joe Biden's inauguration and has since performed at the Super Bowl.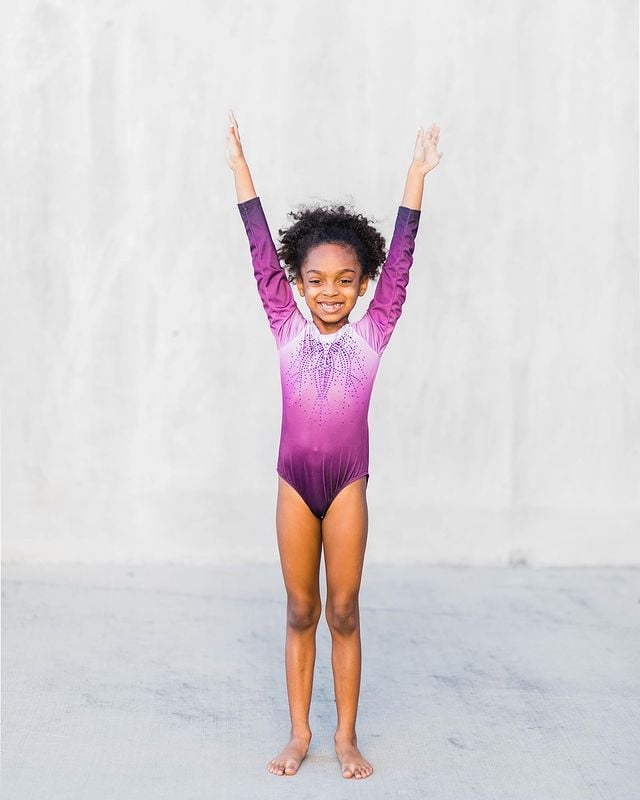 Avery Dressed Up as Simone Biles
They also took the time to spotlight beloved Olympian Simone Biles. "Simone's dedication to her passion from such an early age is all the motivation I need to not only chase my dreams, but to be relentless in the pursuit of them," the caption reads.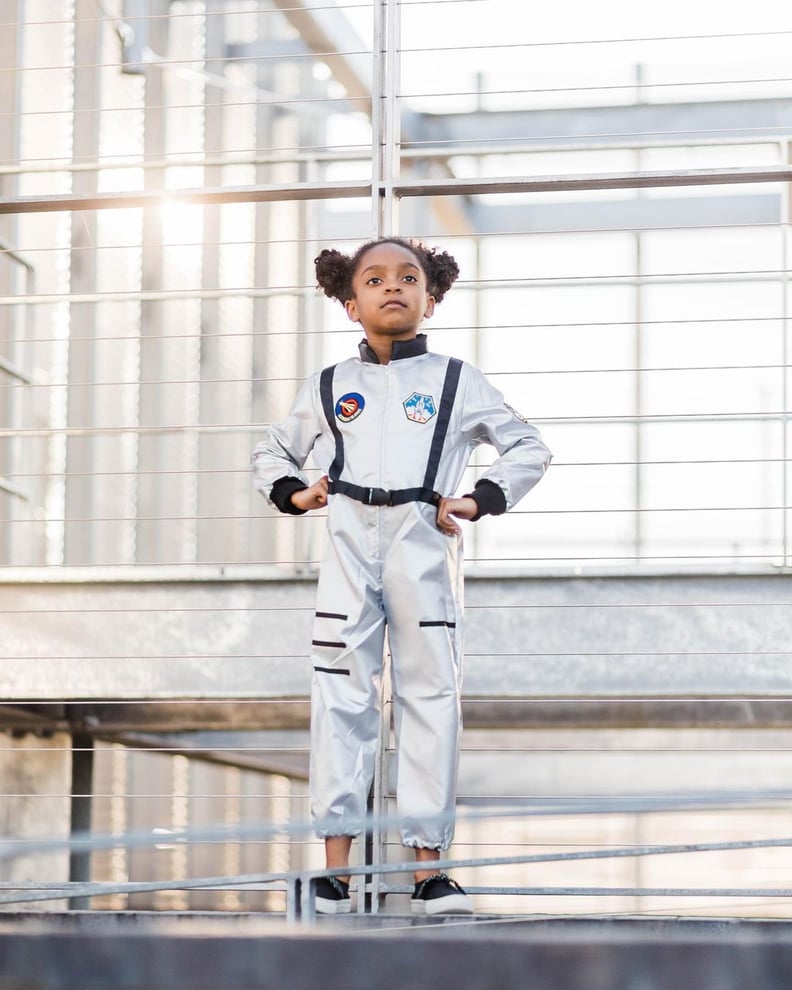 Avery Dressed Up as Dr. Mae Jemison
Dr. Mae Jemison was a mission specialist aboard the space shuttle Endeavour, making her the first Black woman to ever travel to space.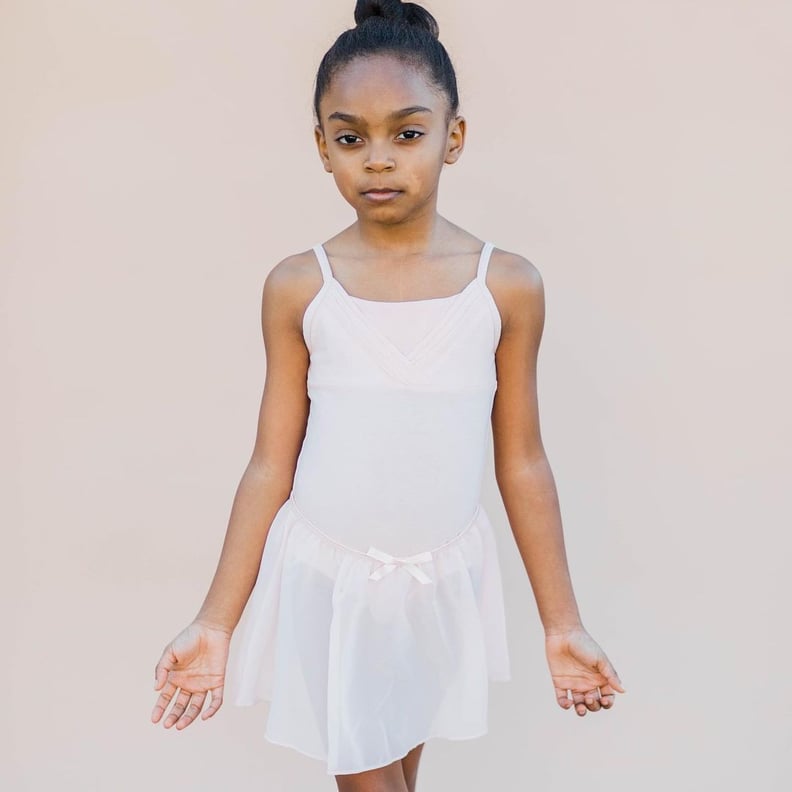 Avery Dressed Up as Misty Copeland
The pair also paid homage to the first-ever Black woman to be promoted to principal dancer in the American Ballet Theatre. "Smart, graceful, beautiful. She inspires brown girls to step into the spotlight and literally dance like no one is watching," Amber wrote. "She didn't let looking different delay her dream, and I'm inspired by her to step gracefully onto any stage and own the spotlight just like Misty."