Of Course Ryan Reynolds Made an NSFW Joke About the Episode of Sesame Street He Was In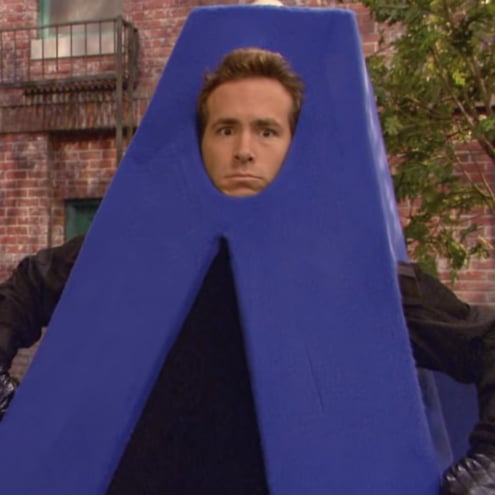 Ryan Reynolds appeared as a giant letter A on an episode of Sesame Street in November 2010, and we can't believe it took him over 10 years to make an inappropriate joke about it. The actor and dad of three is known for his R-rated humor and sarcasm, so a recent comment he made about appearing on season 42 of the educational preschool show is both unsurprising and absolutely cracking us up.
In a tweet, a fan who was watching Ryan's episode, "A Team," said: "Watching a little @sesamestreet with the kiddo, and its an episode with @VancityReynolds and the gang doing an A-Team gag. Its a delight, for both me and the kiddo." Although watching Ryan in his role as "Big A" may have been a delight, apparently filming the part wasn't a breeze for the actor.
He responded: "I remember how challenging it was to sing because the A-hole was so tight. But I pushed through because kids all over the country were counting on me."
Welp. Watch Ryan fight through the challenges of the role in the clips from the episode both above and below.
Ryan's Tweet About His Role as the Letter A
The A Team Opening Theme Song