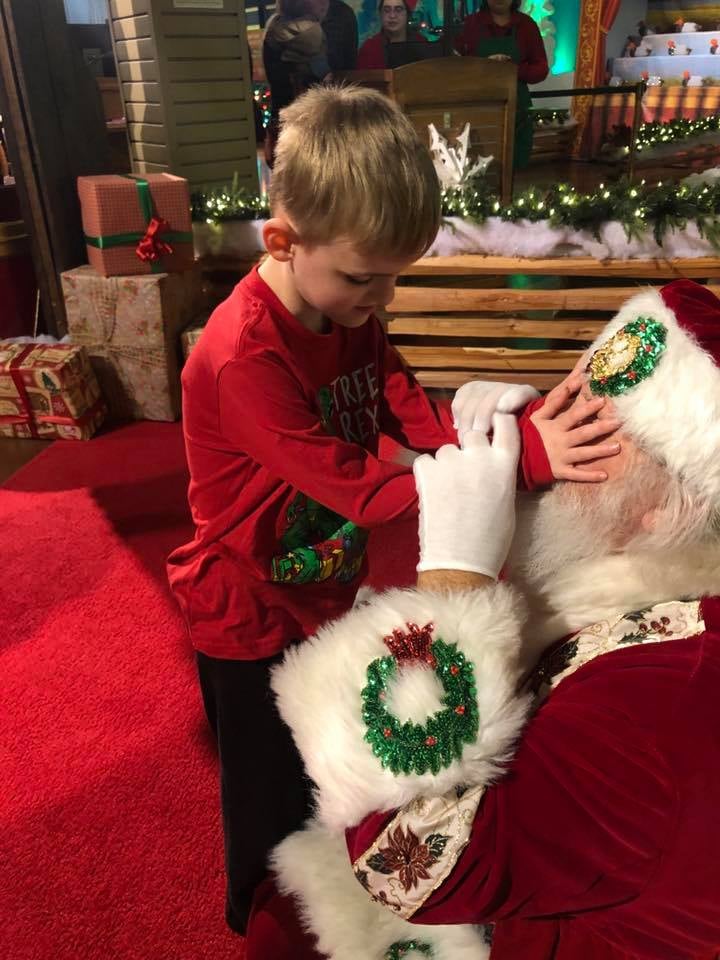 Misty Wolf
When Misty Wolf took her son Matthew to see Santa in December 2018, she got more than she bargained for in the cheer department. Misty is calling the man the "best Santa ever" after he went above and beyond to make Matthew, who is blind and has autism, feel comfortable and in control of his visit. When it was Matthew's turn to see Santa, Misty whispered to him to let him know of Matthew's special needs, but most importantly, that he's "very interested in Santa."
"He said, 'Say no more,' and immediately got down on the floor to greet my little man," Misty wrote on Facebook. "He talked to Matthew for a long time. Let him feel all over him. Told him to pull his beard, feel his hat, and talked about his red suit. He asked Matthew if he wanted to feel anything and Matthew said, 'Your eyes that twinkle' (from the poem ''Twas the Night Before Christmas'), so Santa let him touch all over his eyes for as long as Matthew wanted."
Still looking to give Matthew the ultimate experience, Santa asked the boy if he'd ever felt a real reindeer, before carrying him over to a display area featuring taxidermy reindeer. "It was great," Misty wrote. "My heart was full seeing Matthew so interested."
See the sweet photos of Matthew's visit ahead.