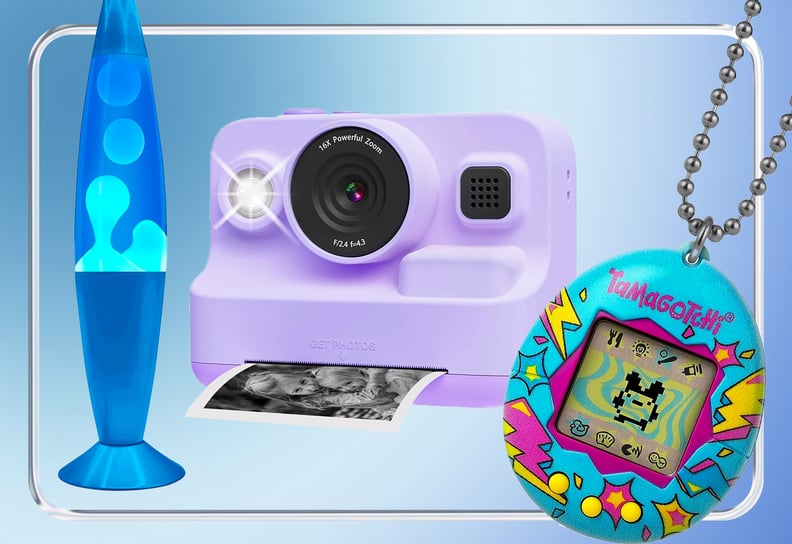 uncommongoods.com
Photo Illustration: Becky Jiras
uncommongoods.com
Photo Illustration: Becky Jiras
As POPSUGAR editors, we independently select and write about stuff we love and think you'll like too. If you buy a product we have recommended, we may receive affiliate commission, which in turn supports our work.
Shopping for gifts for kids can be tricky, whether you're shopping for a 4-year-old or your favorite tween. Depending on the occasion (like a birthday, Christmas, or "just because"), you want it to be special and something that resonates with their hobbies. And more importantly, you want them to actually use it — which puts some added pressure on you as the gift buyer.
Another obstacle? Shopping for kids who seemingly have everything. What do you get them? In this case, finding an uber-unique gift that will knock their socks off is key. Being thoughtful is what matters most — and having an eye for the uncommon won't hurt. Sometimes, nostalgia and integrating in gifts that you loved as a kid is a great place to start. (And this list has lots of that!)
An added bonus: there are tons of affordable options. Each gift on this list is under $100. These 12 gifts will bring a smile to any kid's face — even if you think they already have everything.
— Additional reporting by Anvita Reddy
01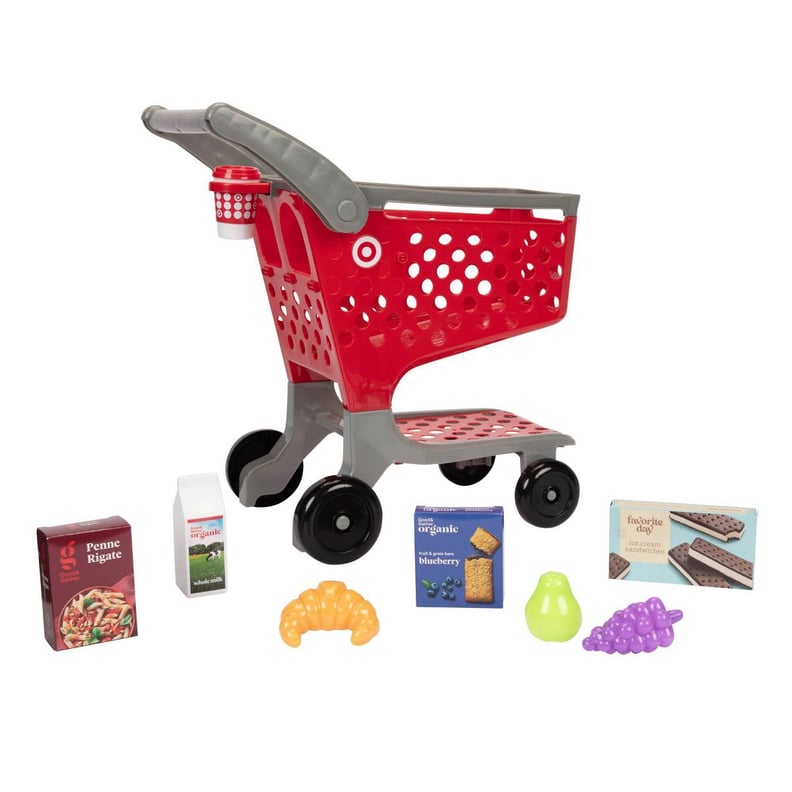 Best Unique Gift For the Target Lover
Target Toy Shopping Cart ($20)
If you're shopping for the kid who's obsessed with Target, they'll be over-the-moon happy getting this Target Toy Shopping Cart. It simulates the Target shopping experience right at home featuring a tiny shopping cart that is just too adorable. Your little one can also place a baby doll on the cart's child seat and it even features a cup holder for their sippy cup or a toy drink. The set comes with a coffee cup, coffee cap, coffee sleeve, coffee cup holder and seven grocery items, like pasta, grapes, a croissant, milk, ice cream sandwiches, and more.
What reviewers say: "Oh my god. I bought this for my 2 years old son because he like pushing stroller and things like that. HE USE IT EVERY SINGLE DAY. Im not even kidding. He put his little teddy in it, bring it upstairs, downstairs, outside. He wants it everywhere."
02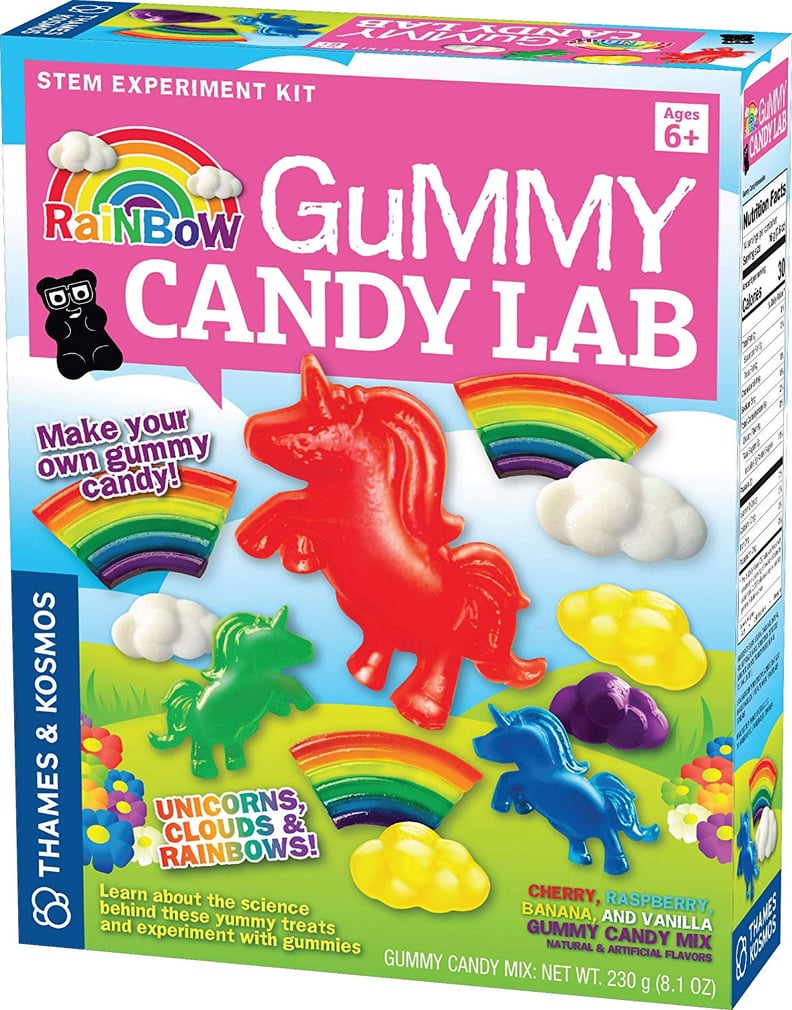 Best Unique Gift For the Scientific Sweet Tooth
Thames & Kosmos Rainbow Gummy Candy Lab ($15, originally $20)

This gift is the perfect find for the sweet-toothed little one in your life. The gummy candy lab will provide them with all the necessary ingredients to make their own delicious a rainbow-, unicorn-, and cloud-shaped gummies! Plus, they'll get a scientific lesson on the side as they learn what it takes to work with natural polymers.
What reviewers say: "I got this for my 9 year old and she loved it. Everything was super easy to make and doesn't require cooking or heating. Very fun and delicious project."
03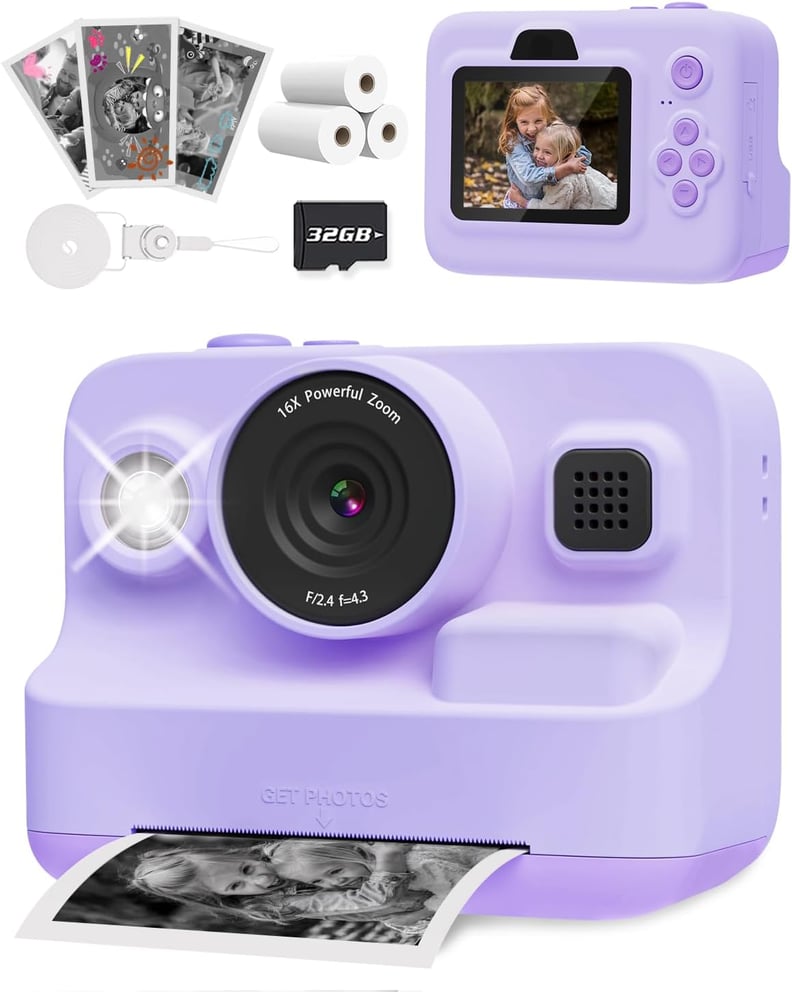 Best Unique Gift For the Budding Photographers
Anchioo Instant Camera ($34, originally $40)
Kids can start learning photography skills early with this fun Anchioo Instant Camera. It uses thermal paper to print out black-and-white photos instantly. Plus, there are stickers, filters and mirror effects included to expand their creativity. Besides taking pics, it has an MP3 music player and can also print out puzzles and games to keep any kid entertained. It comes with SD storage, so you can also add photos to any digital device.
What reviewers say: "This instant print camera is seriously so cool! It's a thermal printing camera, so it will never need to have ink replaced. It just uses thermal paper. It comes with three rolls of thermal paper as well. This has some cool features on it. In addition to printing photos, it has games built-in, you can use it for music, it has 15 kinds of cute stickers or frames. It also has six filters and eight mirror effects. It comes with a 32 GB memory card as well."
04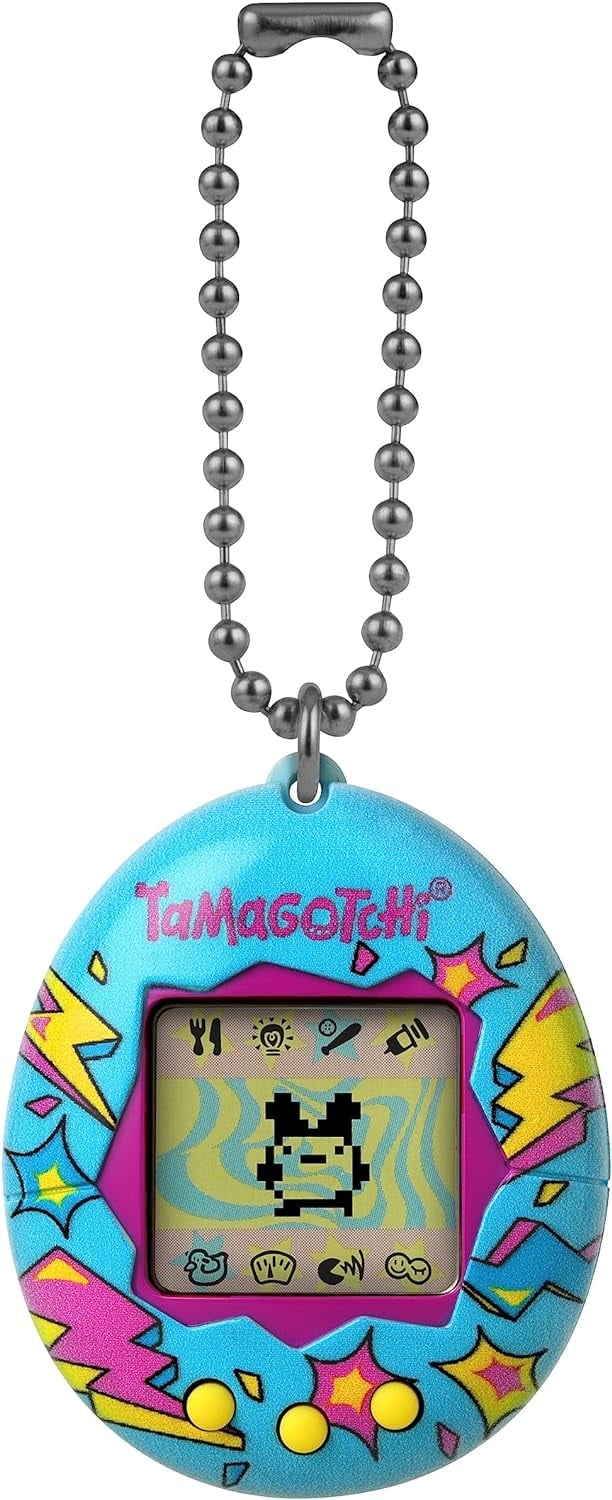 Best Unique and Nostalgic Gift
Tamagotchi ($20)
This iconic digital pet toy from the 90s has made a comeback. Kids will love to play and take care of their Tamagotchi as it grows from an egg to an adult. It comes on a keychain, so they can add it on their backpack or carry it around with them wherever they go.


What reviewers say: "Ending up buying this as a birthday present for my daughter since I owned ones as a kid myself. Took her a minute to figure it out, but once it hatched she immediately loved it even more and started taking care of it. She wanted to be more responsible and this was a great fit!"
05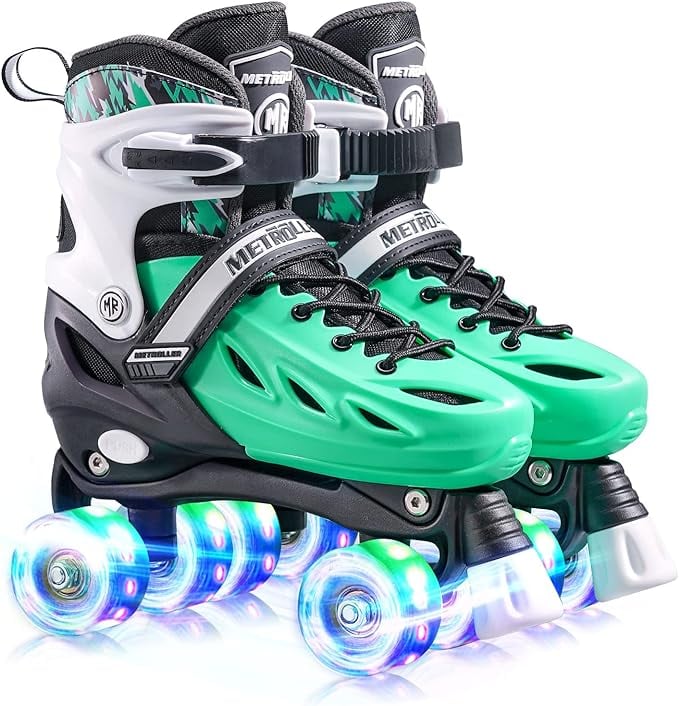 Best Unique Gift For the Adventure Seekers
METROLLER Roller Skates ($40)
Roller skating is another activity making a serious comeback with kids, so make sure your little one is on trend with these adjustable roller skates. These are designed for ages 4 and up to adult — so feel free to grab yourself a matching pair. The best part? The wheels light up for style and safety.
What reviewers say: "These were the absolute best birthday present. They adjust to different foot sizes. The light up wheels are a home run."
06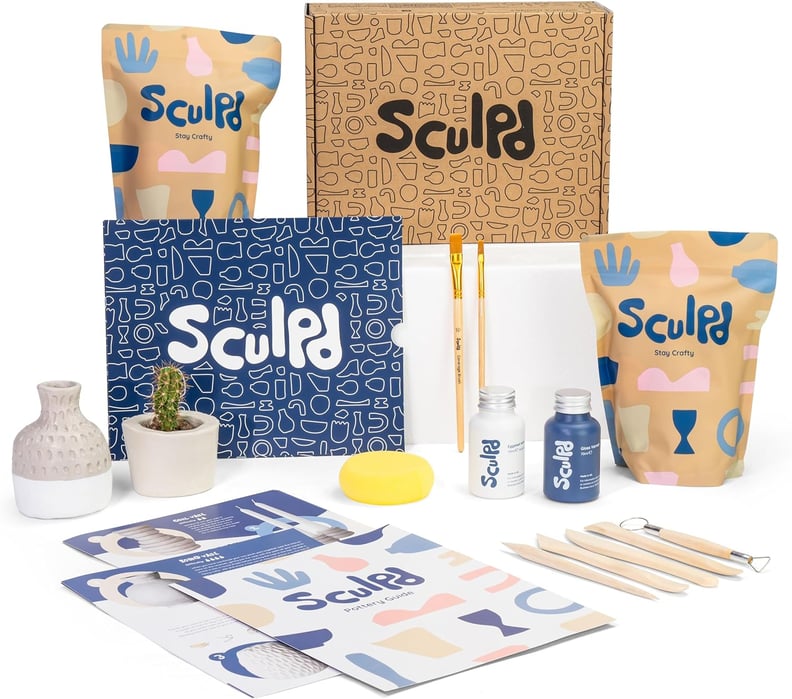 Best Unique Gift For Crafty Kids
Sculpd Home Pottery Kit with Paints($65)
Your kid will love to use their hands and create unique ceramic pottery with this pottery kit. The air-dry clay also comes with a varnish to make it look shiny, as if it actually spent some time in the kiln. In addition, you also get access to pottery video tutorials if you (or your kid) are beginners.
What reviewers say: "Unique idea and not something we would have ever thought to do together. Saw a similar kit idea on Etsy, but needed quicker shipping. Pleased that Amazon had something similar to offer. It came with several idea cards and instructions. There was plenty of clay for us to each make a pot. So fun!"
07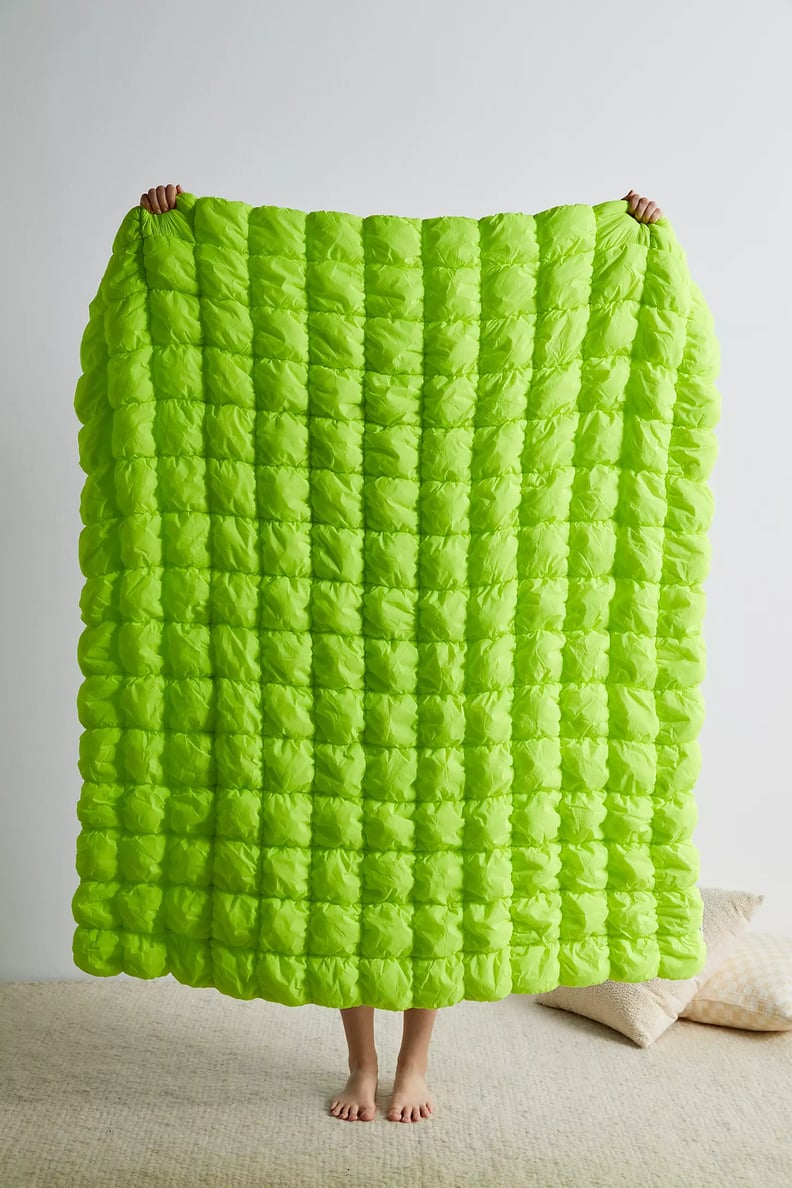 Best Unique Gift For Movie Nights
Nylon Marshmallow Puff Throw Blanket ($99)
Every kid needs a super-comfy blanket to snuggle up with in bed or while hanging on the couch watching cartoons. This Nylon Marshmallow Puff Throw Blanket delivers lightweight coziness with funky texture (and bright colors) that any kid will love to wrap up in.
What reviewers say: "These marshmallow throws are fluffy, very soft and comfortable. I love how the colors are bright and beautifulI. I layer them on my bed to show all the colors. Now I need the green one too!"

08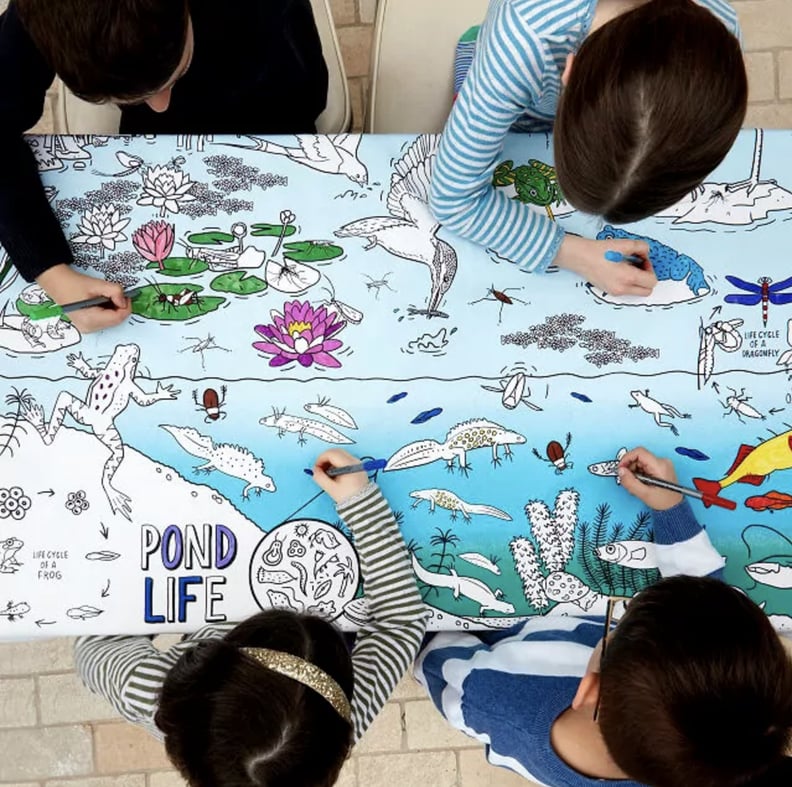 Best Unique Gift For Learning Something New
Pond Life Tablecloth ($30)
Little ones will absorb tons of new information about pond ecology as they color in this beautiful, illustrated tablecloth. With every meal, they'll learn about a new critter and how it moves about in the world. The best part? The tablecloth is machine washable, so once they've finished coloring it in, you can wash it and start all over again or pass it down to younger siblings.
What reviewers say: "My 7 year old niece loved this! She started coloring it right away and was excited it can be used over and over by washing it."
09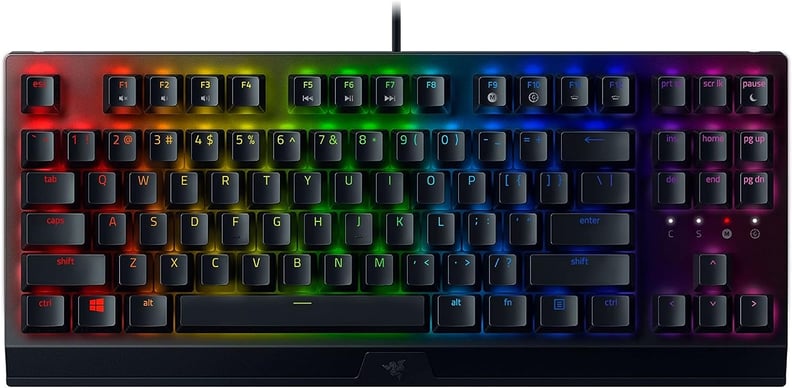 Best Unique Gift For Gamers
Razer BlackWidow V3 Tenkeyless TKL Mechanical Gaming Keyboard ($80, originally $100)
Got some gamers in your house? This Razer BlackWidow V3 Tenkeyless TKL Mechanical Gaming Keyboard is a fun gift to make their gaming experience even better thanks to its compact design and gamer-friendly customization features. The best thing about it? The individually backlit keys, which give it more color and pizzazz.
What reviewers say: "Received the keyboard very quickly. The keyboard is comfortable and has excellent mechanical keys! The colors and customization is great and I really love having the number keys taken off to make this keyboard a bit small! Great product."
10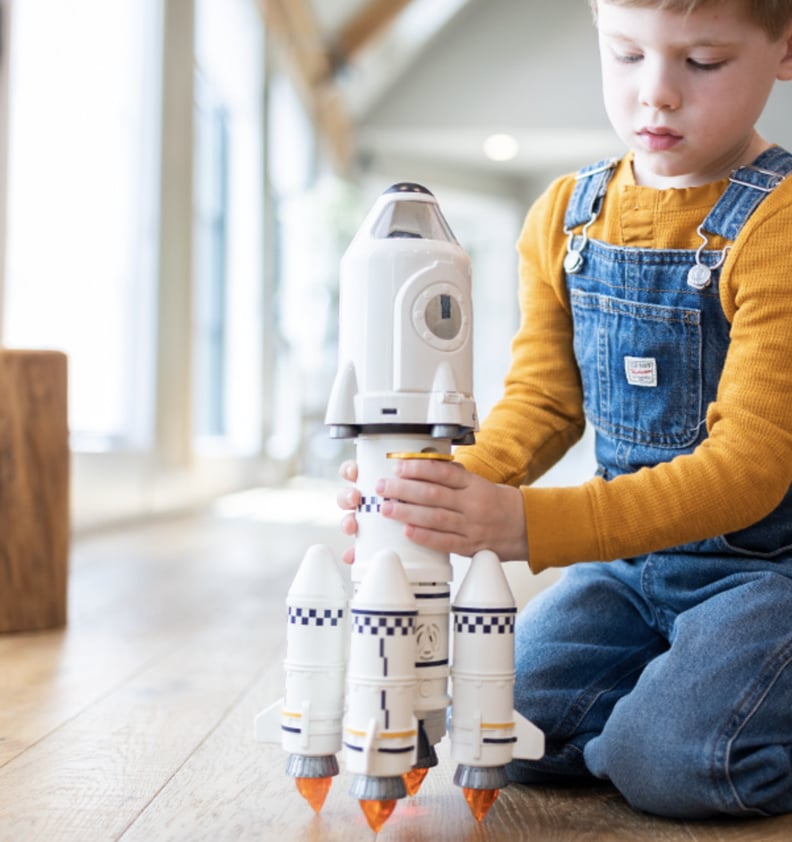 Best Unique Gift For Aspiring Astronauts and Engineers
Blast Off Multistage Rocket ($37)
Make all their outer-space dreams come true with this realistic that rumbles with lights and smokey mist upon takeoff. Once launched, the shuttle can be detached, so that the rocket's astronauts can explore space using the toy's projector, which showcases captivating images of outer space.
What reviewers say: "The multi-stage blast off rocket was my grandsons favorite birthday present. His two great-grandfathers who are both retired aerospace engineers also loved it! At 3 he is younger than the recommended age but the I feel he will be able to play with it in new ways as he grows older, and I can see it holding his attention for several years. His favorite features right now are putting the astronauts in the capsule and the water vapor clouds. My only suggestion for improvement is that the sounds are very loud and it would be nice to be able to lower the volume a little."

11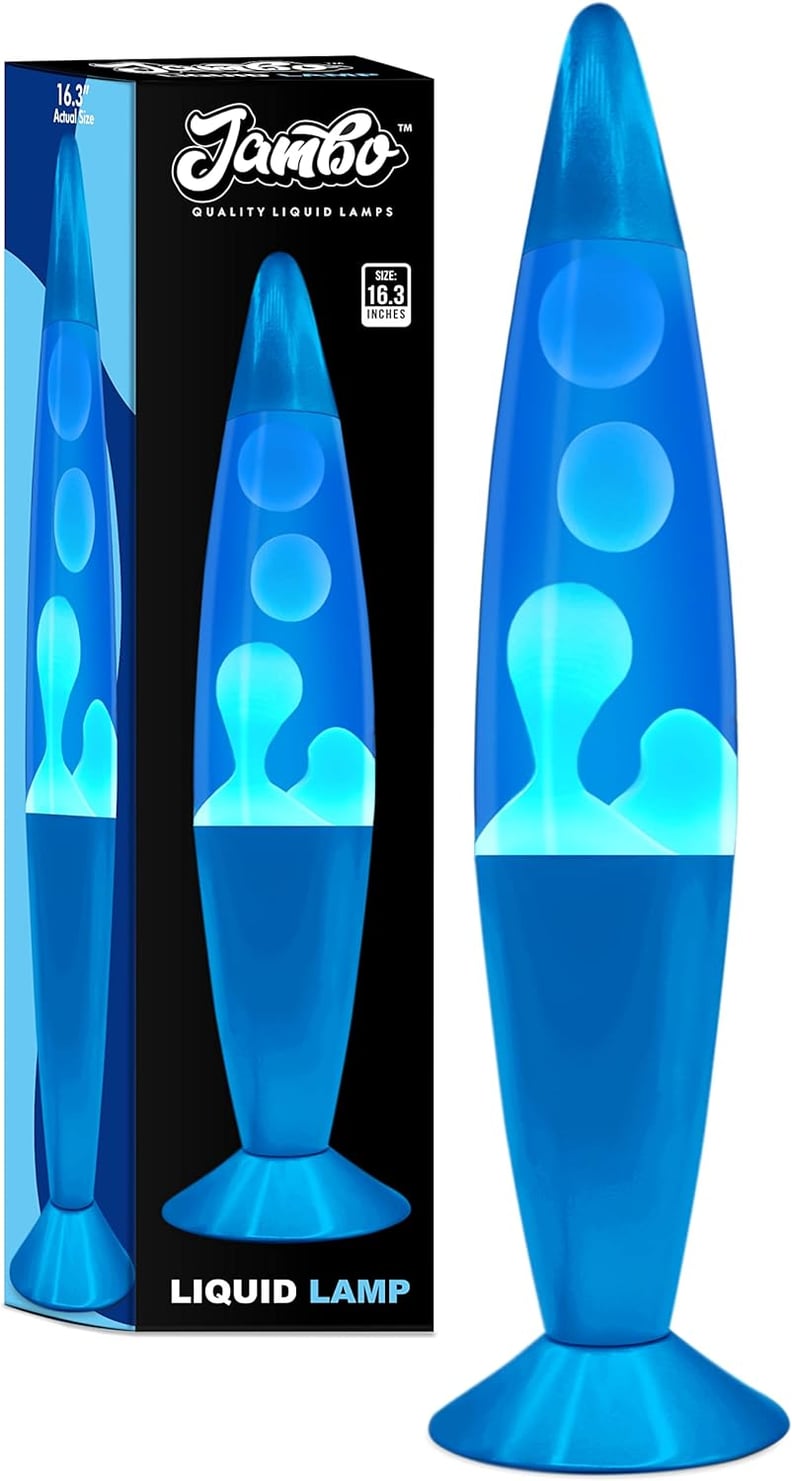 Best Unique and Vintage Gift
Jambo 16-Inch Beautiful Magma Lamp ($30, originally $40)
You can't get more groovy than a "lava" lamp. This Jambo 16-Inch Beautiful Magma Lamp is 16" tall and spews a colorful "magma" within the lamp that will give any kids room a colorful glow and far-out vibes.
What reviewers say: "This is the actually pic of this lava lamp. My great-nephew asked me to buy him one. He is 10 years old but still doesn't like a room to be completely dark. He assembled this himself, that's how easy it was to assemble. Now he wants the whole house dark so he can have his lava lamp on!! So worth the money to give my sweet nephew piece of mind. Thank you for your product!"


12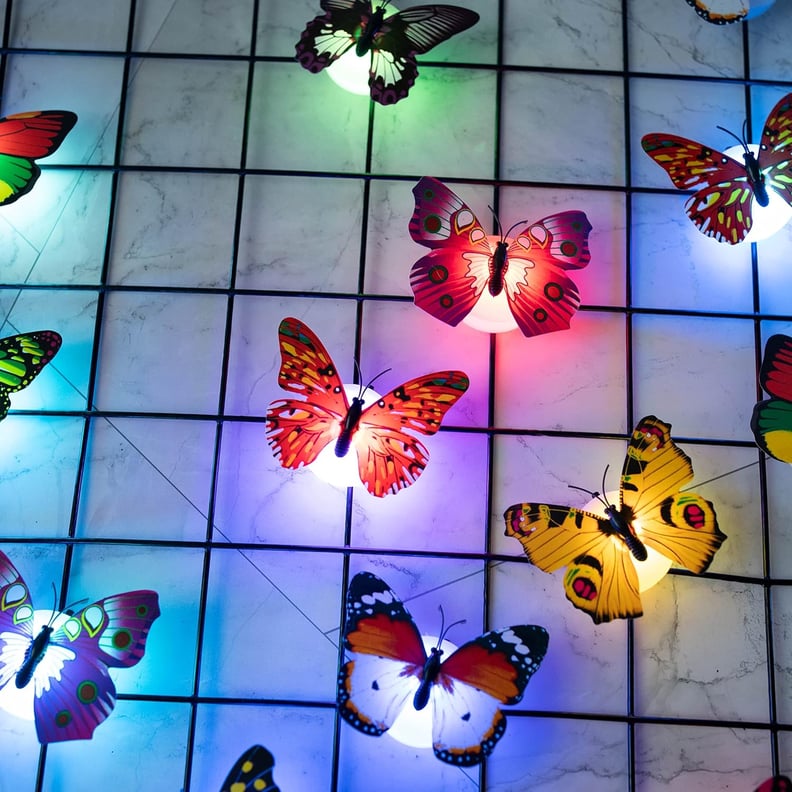 Best Unique Gift For the Mini Interior Designer
Butterfly LED Lights ($14, originally $21)
Kids will love to decorate their room or play area with these colorful Butterfly LED Lights. This set includes 40 PVC butterflies that come with adhesive, so you can stick them anywhere. The colorful LED lights also have blinking modes that you can change to make your butterflies really flutter.
What reviewers say: "These are beautiful when not lit and magical in the dark. I actually wish these came with a white twinkle light but my kids love the colors. Stuck very well to the wall and every single one works."