Usain Bolt and Kasi Bennett's Newborn Twins' Names
Usain Bolt Is a Dad to Newborn Twins, and Yep, He Used the Name Thunder to Go With Bolt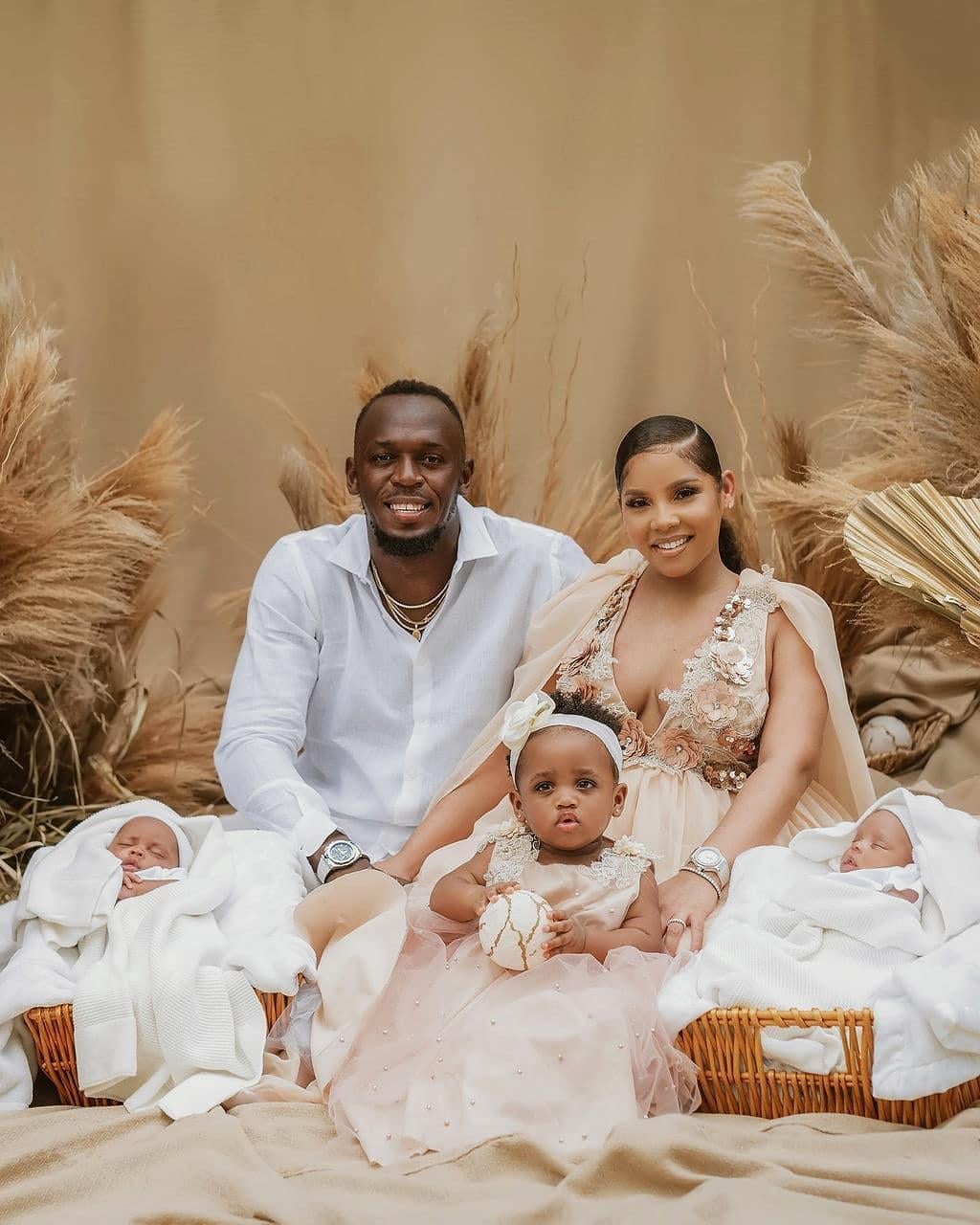 Usain Bolt is a dad of three! The Olympian and partner Kasi Bennett shared the news on Father's Day that their 1-year-old daughter, Olympia Lightning, is an older sister to twins with equally cool names: Saint Leo and Thunder Bolt.
"Olympia Lightning Bolt ⚡️Saint Leo Bolt ⚡️Thunder Bolt ⚡️," Usain captioned his announcement on Instagram, which featured a family photo taken by Lexon Photography. Kasi shared another snap from the same photo shoot, writing: "Happy Father's Day to my forever love! @usainbolt You are the rock of this family and the greatest daddy to our little ones. We love you world without end! 💛"
The name Saint has become increasingly popular in the US in the last few years, landing in the Social Security Administration's top 1,000 names for the first time in 2018 at a ranking of 858. Most recently, in 2020, Saint was the 578th most popular name for boys, specifically. Saint's middle name, Leo, has been steadily rising in popularity since the '90s and was the 36th most popular name for boys in 2020, the highest it's ever ranked. However, the baby's full name has much more significance than its popularity: their dad's full name is Usain St Leo Bolt, so they share the names in common.
As for the name Thunder, which obviously goes perfectly with the last name Bolt — as does Olympia's middle name, Lightning — it's nowhere to be found on any popular baby name lists. Keep your eyes peeled, though — Usain and Kasi's baby might just make Thunder a trend.
Congratulations to the new family of five on the twins' arrivals!