Universal Orlando Is Prepping to Open It's Doors Again — Here's What You Can Expect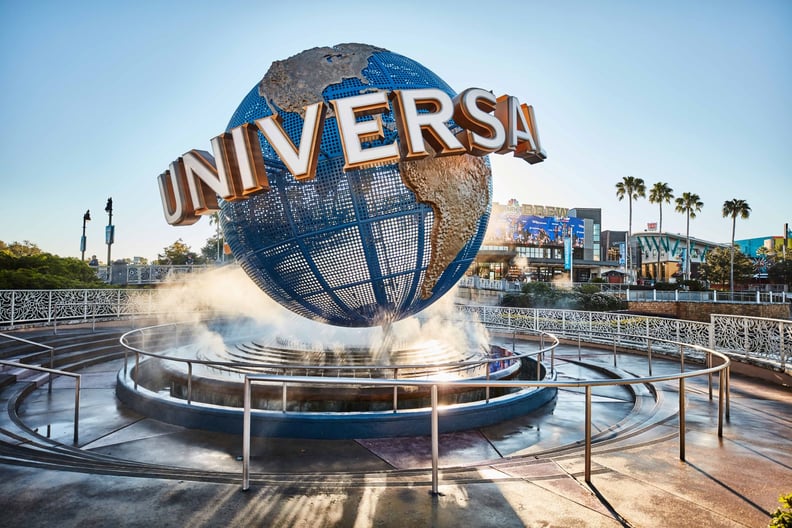 Universal Orlando Resort
Universal Orlando Resort has been closed since March 16th due to the COVID-19 pandemic. After Universal executive John Sprouls presented a reopening plan to the Orange County Economic Recovery Task Force on May 21, theme park fans were anxiously awaiting the plan's approval. That approval came quickly when Florida Governor Ron DeSantis signed off the following day.
The park has plans to open first to Team Members on June 1 and 2 as a means of testing the new safety procedures, with Annual Passholders being allowed to come back on June 3 and 4. Universal will be fully open to the public on June 5, with a slew of new guidelines in place. Scroll through to learn more about how Universal plans to keep guests and Team Members safe, and how these policies and procedures could affect your next visit.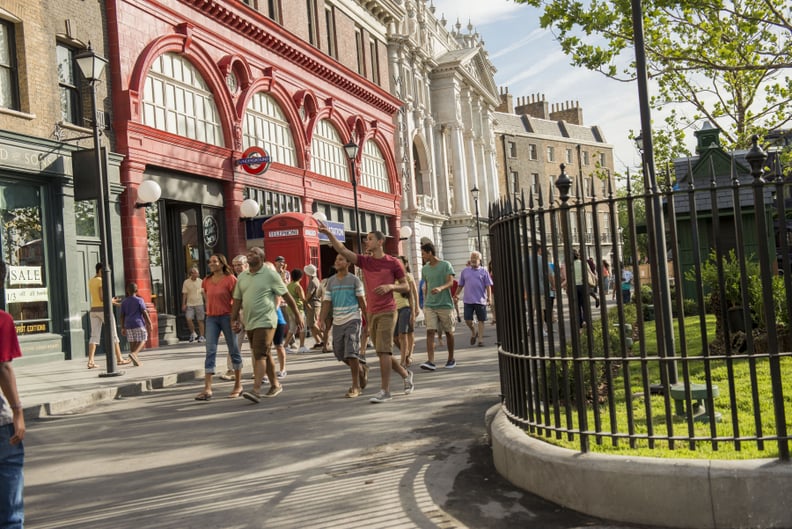 Capacity Will Be Limited
Universal Orlando has not given specific capacity numbers, but they will be "limiting and reducing daily park attendance and attraction ridership" at all three of their parks. A press release announcing the reopening also stated that "attendance during this time will be carefully managed and controlled."
Reservations will not be required in order to visit, but if the parks reach capacity, it's possible guests may not be admitted.
Masks and Temperature Checks Will Be Required
Before entering the park, all guests and Team Members will have their temperature checked. Anybody with a temperature of 100.4 or higher will not be allowed to enter the park.
In accordance with the CDC guidelines, masks will be required for both guests and Team Members. Masks can be removed for eating and drinking, and face coverings aren't required for children under the age of two. If you happen to forget your mask, there will be face coverings available for purchase inside the park.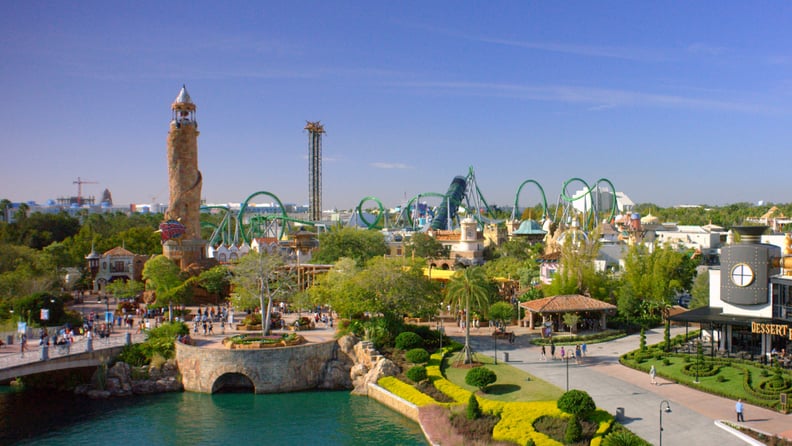 Safety Reminders Will Be Everywhere
When Universal CityWalk opened on May 14, there was an abundance of signage, floor markings, audio announcements, and a team of employees helping to ensure guests were aware of and complied with the new safety guidelines. Similar measures can be expected throughout the resort.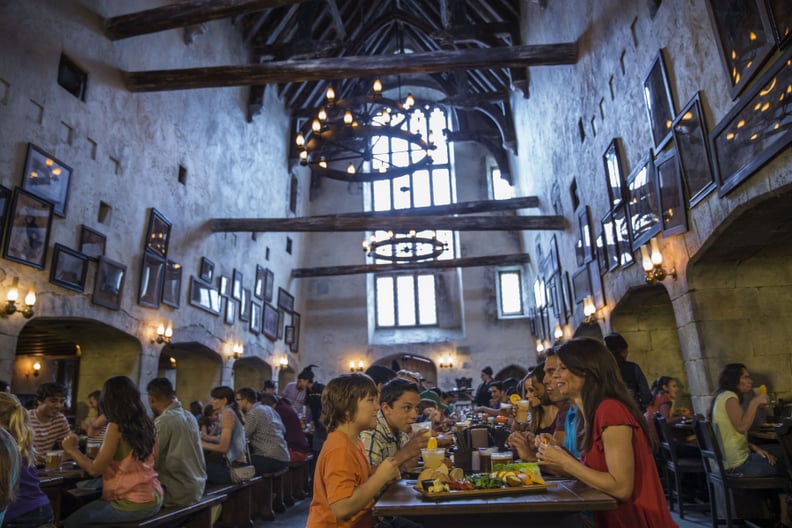 Dining Will Be Largely Contactless
When you're ready for a bite to eat (or a Butterbeer), the official Universal Orlando Resort App will be the quickest and easiest way to browse restaurant menus and even pay for your meal (though disposable menus will be available). All dining locations will be cleaned and sanitized frequently and some will even offer mobile ordering through the app.
Entertainment and Character Interactions Will Be Modified
Universal's reopening proposal to the Orange County Economic Recovery Task Force included the elimination of parades and post-show meet and greets with performers. Universal has yet to release official information on how they will handle shows and character interactions, other than announcing that certain areas and events may remain closed for the time being.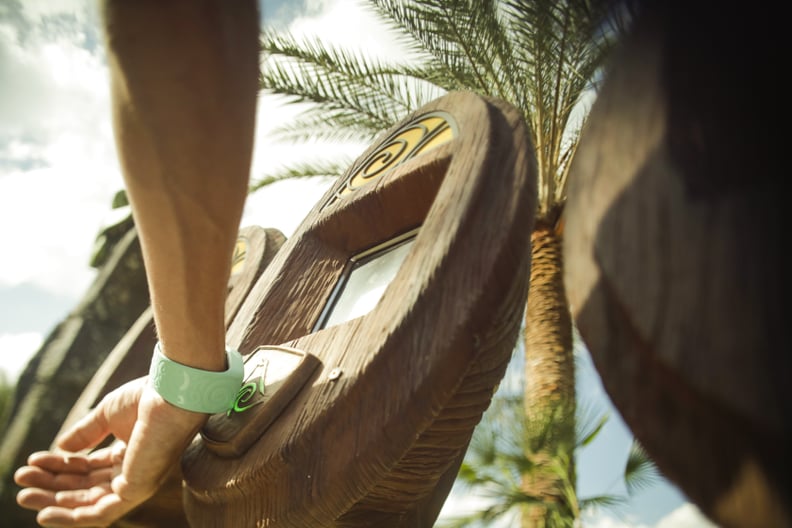 Waiting in Line Will Look Different
Universal already utilizes Virtual Lines at certain attractions, but will be adding even more rides and experiences to that list when they reopen. After entering the park, guests will be able to make Virtual Line "reservations" from the Universal Orlando app and return to the attraction at their selected time.
Single-rider lines will be eliminated and when guests are waiting in line, there will be floor markings to help keep distance between groups.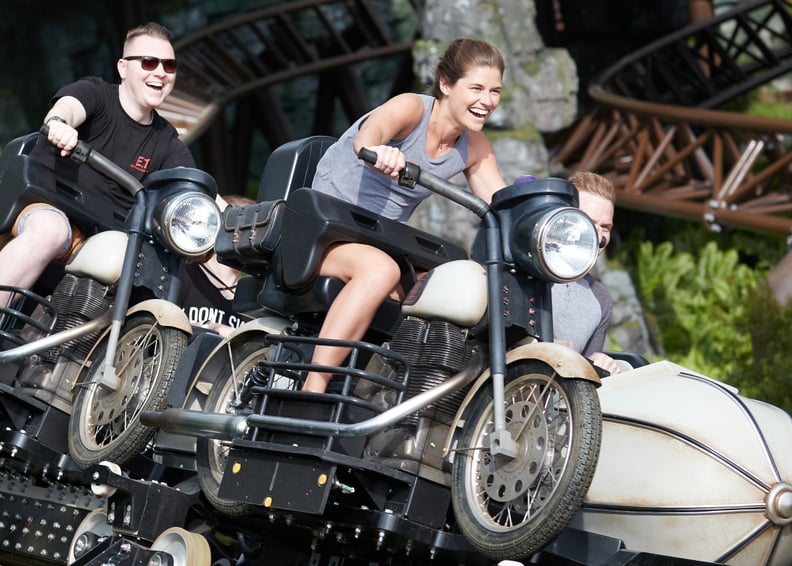 Some Rides Will Have a Few New Rules
Universal has stated that the majority of attractions and experiences will be open with limited capacity, but some things may look a bit different. Other than water rides, guests will be required to wear their mask while riding.
Ride vehicles and other high-touch areas will be cleaned and sanitized frequently, in addition to hand sanitizer being provided to guests before boarding each ride and 3-D glasses being handed out individually.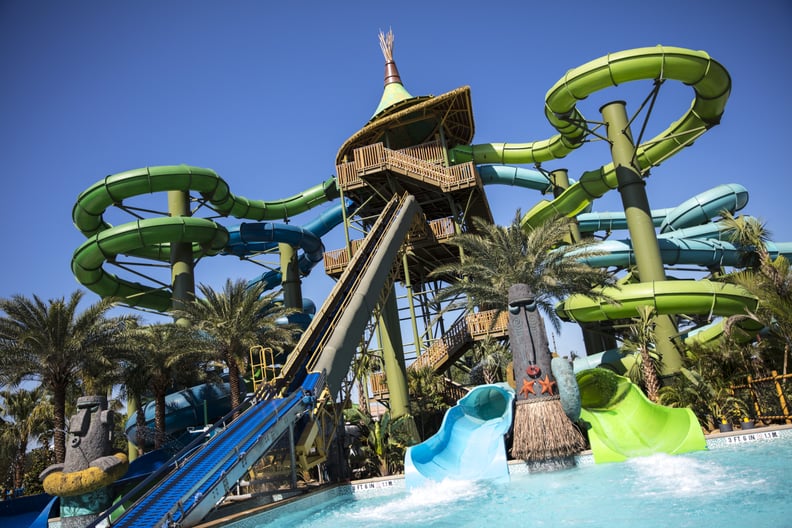 Volcano Bay Will Be Open, With a Few Changes
Volcano Bay already uses a virtual line system for most attractions, but a few additional safety measures will be put in place. Face coverings will be recommended, with the exception of pools and water slides.
Social distancing will follow many of the same guidelines as Universal's other parks, including frequent cleaning and sanitization, limited ride capacity, staggering travel parties on rides, and grouping lounge chairs together so groups can sit together while maintaining distance from other guests.