This Is What Adriana Lima Said to Kendall and Gigi Before Their First Victoria's Secret Show
Adriana Lima has walked in 16 Victoria's Secret Fashion Shows. Let that number sink in. The model made her debut in 1999 and every year since then has slipped on her wings (except 2009 when she had her first child). She is a veteran Angel by now — a pro who new girls like Kendall Jenner turn to for advice before a show. You would assume Adriana is used to the runway spotlight by now, but the model admits to still getting nervous right before every show. "It a huge event," she said when I talked to her at Dogpound (a private gym frequented by the Angels).
I could easily see why new models would go to Adriana for advice. She's warm, funny, and gives hugs to everyone she meets. (I would want her to take me under her wing too, if she could.) The model was in New York City to promote the 2017 VSFS, which will be held in Shanghai later this year, and I had the chance to ask her anything. Adriana was an open book. We talked about the upcoming show, who she'd like to see wear the fantasy bra, her personal travel style, and even her daughters. Read on to see what she had to say, then watch Adriana bring on her signature runway walk once again on Nov. 28.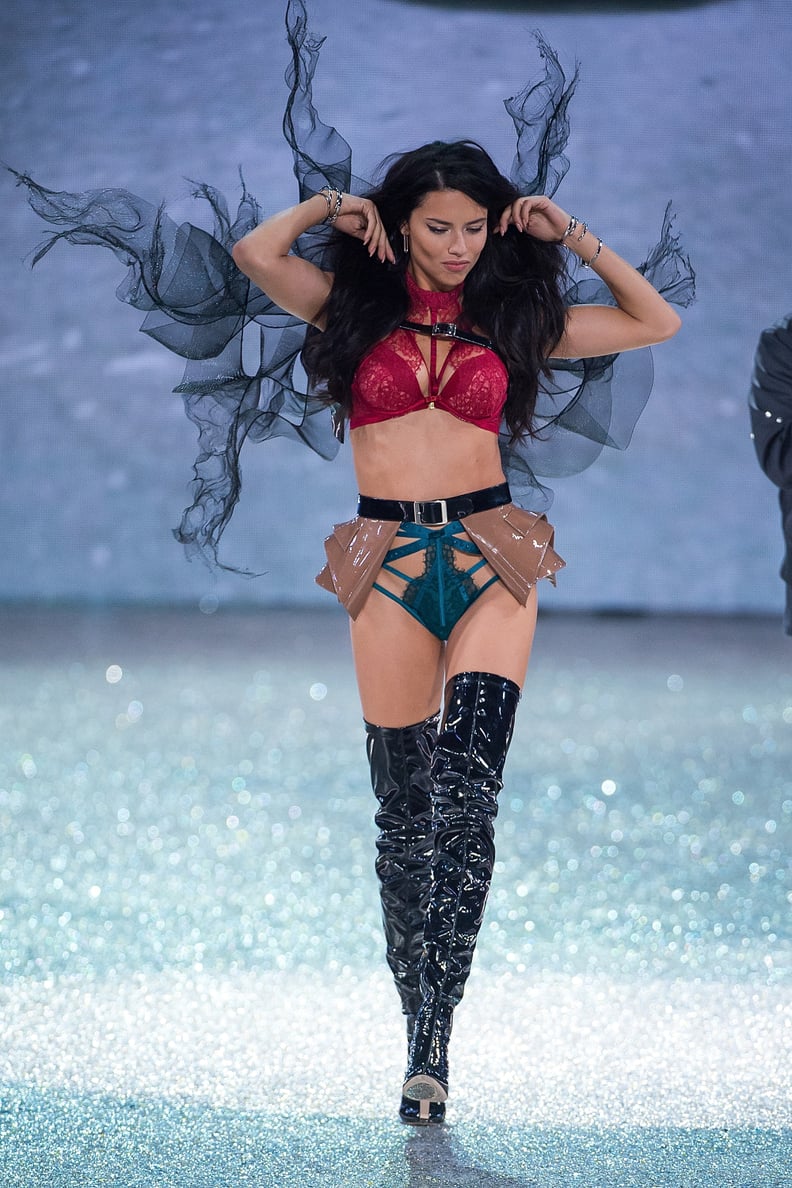 Adriana Still Gets Nervous Before the Victoria's Secret Fashion Show
"Every year. My nervousness starts right now, a month and half before, because it's a huge event. It's unlike any other show, and sometimes we're walking the runway with the best performers in music, and you get a chance to meet them. This year, I heard we'll have 4,000 people watching, so that's exciting. And all of us have been working so hard to be ready for this show, and we can't wait to see the results."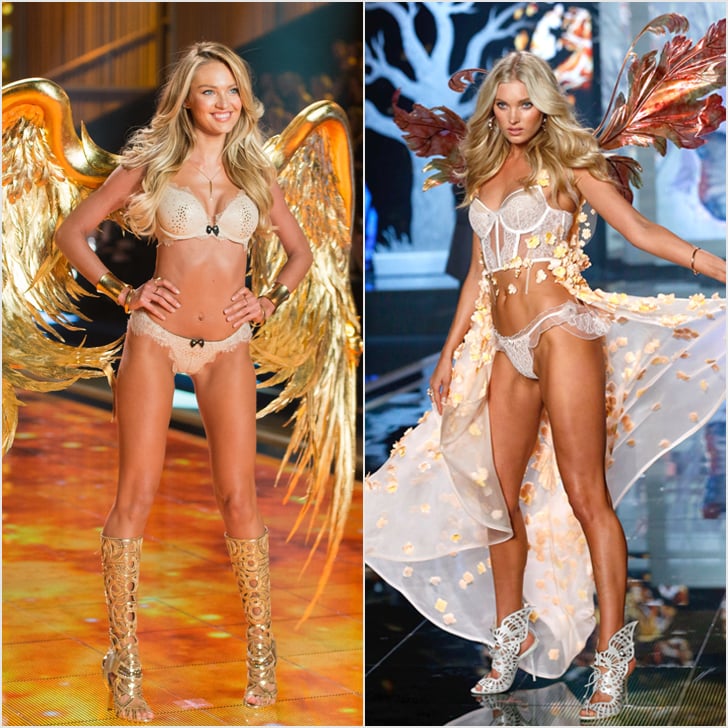 The Two Angels She Wants to See Wear the Fantasy Bra Together
"I would love to see Elsa [Hosk] and Candice [Swanepoel] together. I think they're just so beautiful, and we did the brunettes already, so now it's time for the blondes."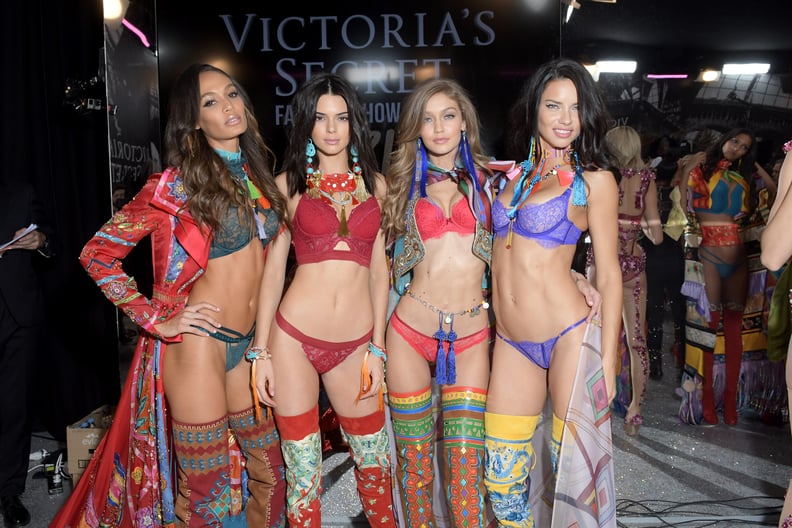 The Advice She Gave to Kendall and Gigi Before Their First Show
"I think the key for the Victoria's Secret Fashion Show is not only [about the] body, but the personality of the girls. It's [a] really positive [atmosphere], there is a lot of energy. Usually the girls go to the casting, so you have to be able to pull out their personality. I have to say they all have that. They [Kendall and Gigi] come to me to ask how to walk, and I say just have fun. You all got it!"
The 3 Pairs of Shoes She Would Pack For a Week-Long Vacation
"I would have my sports shoes, like my tennis shoes, my flip-flops, and flat sandals that you can wear with anything. No heels. For vacation? NO HEELS."
How She Feels About Her Daughters Becoming Models
"I would definitely support them. Whatever makes them happy. I've been around in the industry, [so] they would have the best support system."