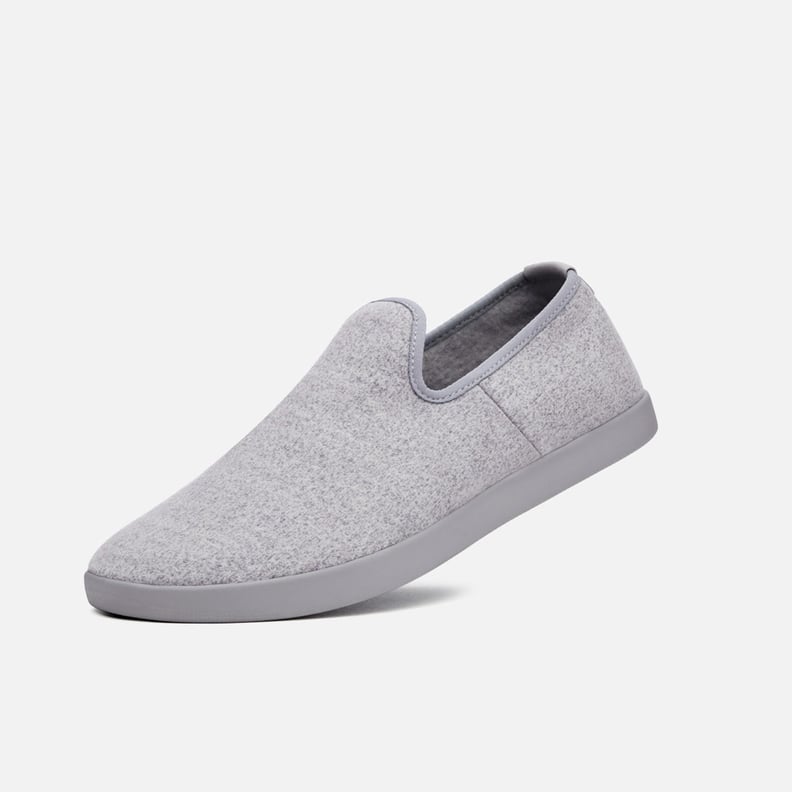 As POPSUGAR editors, we independently select and write about stuff we love and think you'll like too. If you buy a product we have recommended, we may receive affiliate commission, which in turn supports our work.
The first thing I tell people when they visit me in San Francisco is, "Bring comfortable walking shoes." And if I had found these ridiculously soft, comfortable, and stylish shoes earlier in life, I would have mentioned these every time — and my first couple of years of my on-foot commute would have been much better. I'm talking about Allbirds, the wool-made shoe that I can't recommend enough, especially for people who walk a lot.
Allbirds, which is headquartered in San Francisco, currently has two styles: a sneaker called the Wool Runner and a slip-on shoe called the Wool Lounger. Yes, each is really made of wool, and the design is so well executed and the fit is so comfortable that it feels like you're walking on plush carpet. There's no rough period of having to break the shoes in, no poking and prodding in the wrong places, and absolutely no chance of your feet getting sore. I could (and do) wear these for hours on end.
I have a pair of the Wool Runners in Natural Black and a pair of the Wool Loungers in navy, and after months of wearing them and walking countless miles in each, I've deemed both versions the ideal shoes for city living, depending on which style you prefer. Per the company's recommendation, I don't wear socks with them, which allows the cozy material to form the best, most snug fit around my feet. And don't worry about any potential odor: the sustainably sourced merino wool banishes moisture and somehow minimizes odor, no matter how active you are in the shoes. Not only are these shoes ridiculously comfortable, but they're also easy to style. The versatile shoes can be styled with jeans, dresses, skirts, or workout gear, and you can wear them to work, on the weekends, and even while hiking. Bonus: they're available in a variety of light and dark colors.
I honestly don't have any complaints about the sneaker or the slip-on, and I'm not alone; people in cities across the US are catching on to the Allbirds hype and sharing their photos on Instagram. If you look around, you'll likely start seeing them everywhere. Ahead, see how women are styling their Allbirds and proving that each shoe is perfect for weekend-ready athleisure or dressed-up looks for the office, and then shop the looks for yourself.