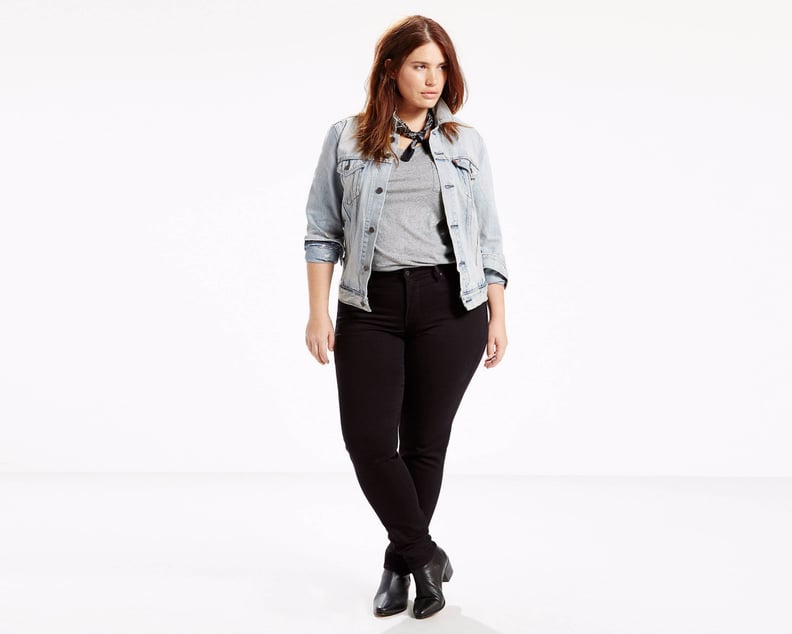 As POPSUGAR editors, we independently select and write about stuff we love and think you'll like too. If you buy a product we have recommended, we may receive affiliate commission, which in turn supports our work.
We should consider ourselves lucky to live in a world where movements like the Body Pos Project exist. A world where models like Ashley Graham and Chrissy Teigen and actresses like Chrissy Metz allow us all, no matter our shape or size, to embrace our bodies for what they are: beautiful.
As Body Pos founder Laura Jane Kenny will tell you: "While most denim advertisements would lead you to believe one has to be rail-thin to wear jeans, I think women of all sizes can wear denim and use it as an opportunity to claim one's power. We can all be casual and sexy, durable and strong." We couldn't agree more.
Feeling your most confident may not start with wearing clothes that you feel your absolute best in, but it helps — a lot — which is why we're showcasing a series of denim favorites that embrace our curves as much as we do. Stay tuned for the denim brands we always keep close.
01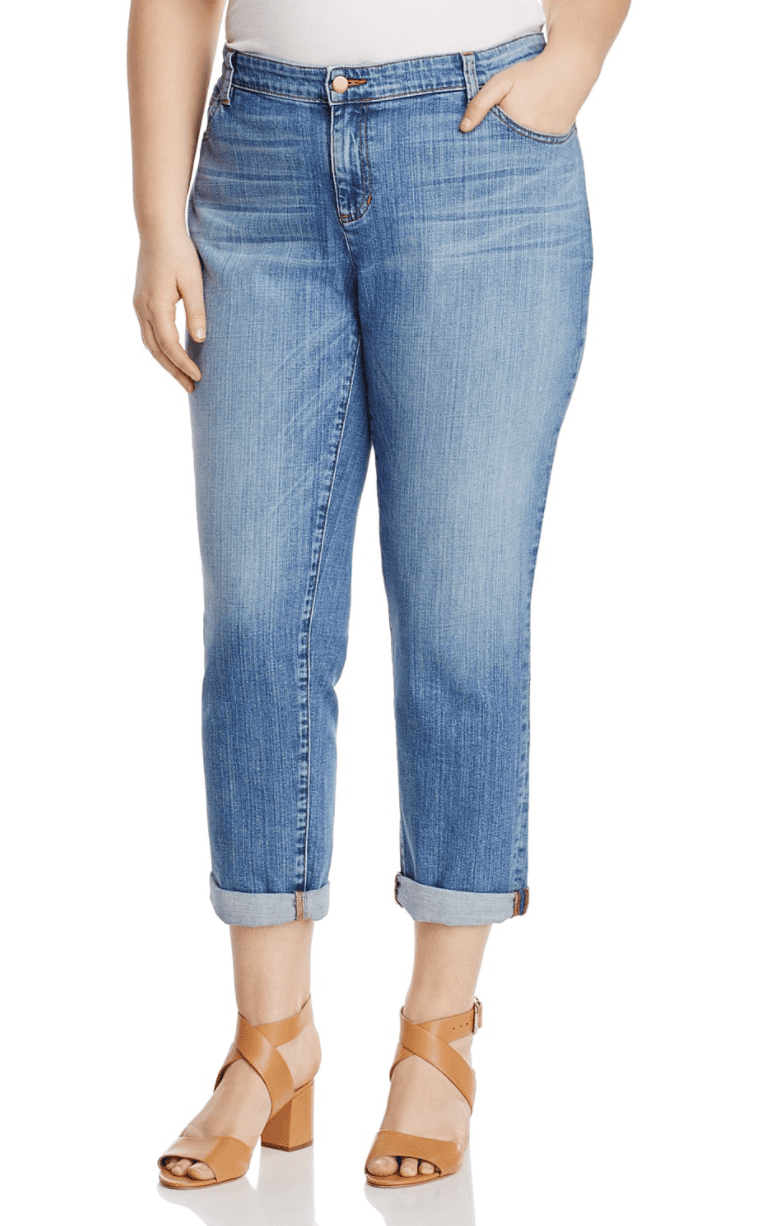 Eileen Fisher
Recently, fashion mainstay Eileen Fisher has reemerged with a new lease on life. Thanks to the minimalist movement, women young and old are gravitating toward timeless pieces that maintain endless versatility and wearability. This pair of Boyfriend Jeans ($139) checks all the boxes.
02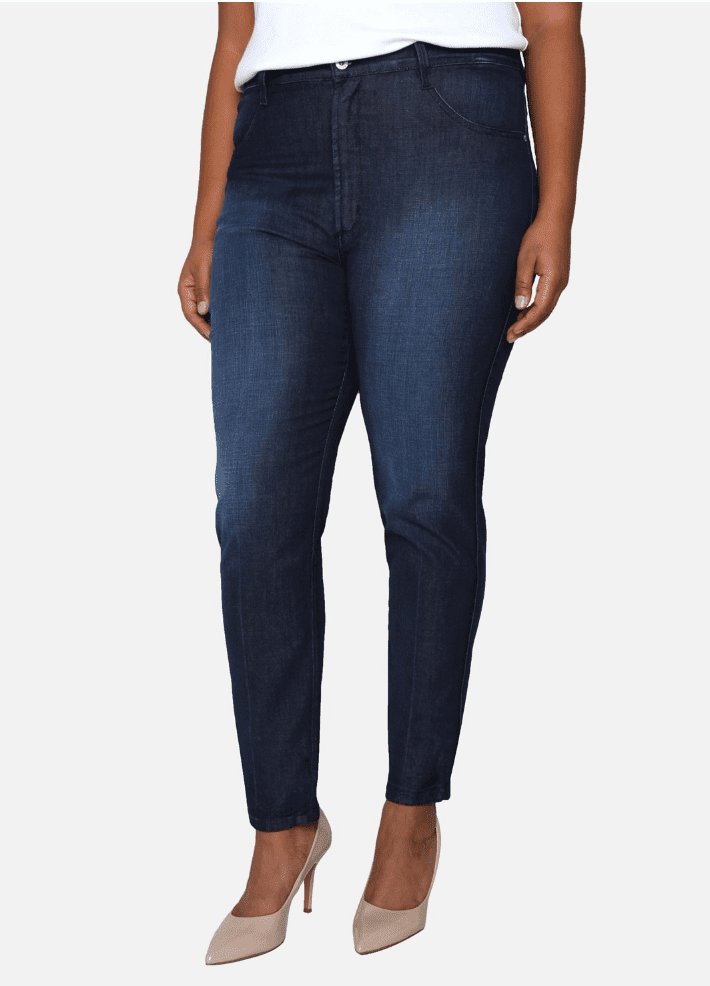 James Jeans
If you don't know James Jeans, then you are missing out. Like Eileen Fisher, these come in at a higher price point. But with styles like the High Rise Skinny ($180), we can confidently say it's worth it.
03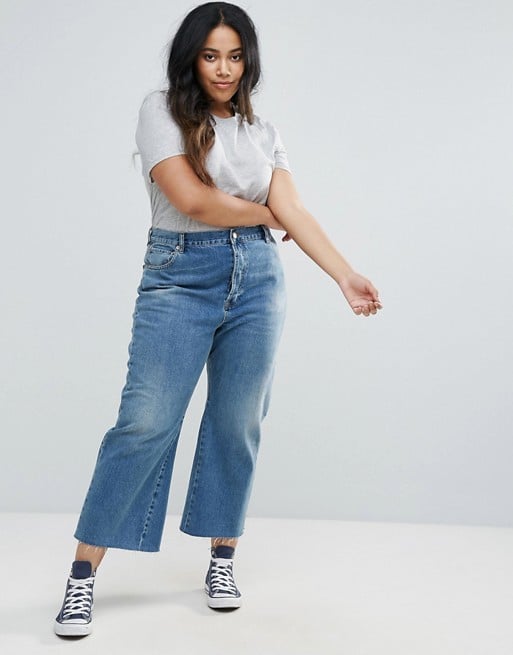 ASOS
We've said it before and we'll say it again: ASOS is the destination for specialty sizes. We've gravitated toward the ASOS CURVE Rigid Crop Flare Jeans ($56) for its looser fit and 100 percent cotton composition for that perfect-fit feel.
04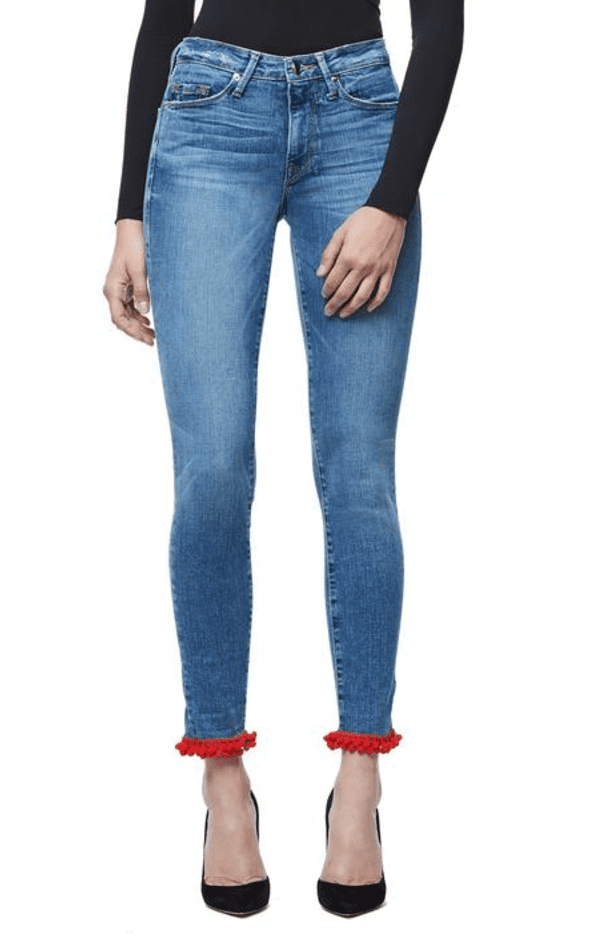 Good American
Khloé Kardashian launched Good American for like-minded and similarly shaped girls — and we applaud her. This line caters to curves in all the ways we hoped it would, and though we love all the styles and fits available, we're particularly fond of the unique Good Legs Crop Pom Pom ($155) for something altogether original.
05
Lucky Brand Jeans
Self-described as "timeless," the Emma Straight ($90) combines classic cool with trendy. But of all the ways we love it, we're most drawn to the whiskering and fading that lend to its vintage look and feel.
06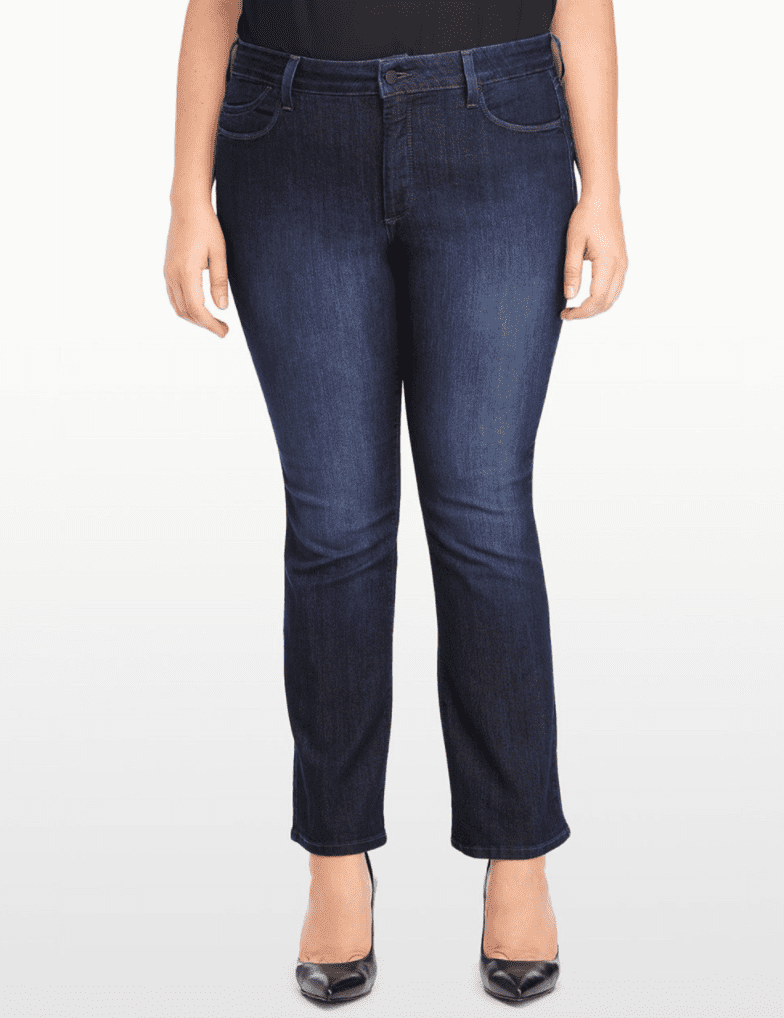 NYDJ
Leave it to the NYJD slogan — "fit is everything" — to perfectly describe the brand's modus operandi. And though there's really no wrong cut and style to choose from with this brand, we're especially fixated on the Billie Mini Bootcut ($120) for its wear-with-anything vibes.
07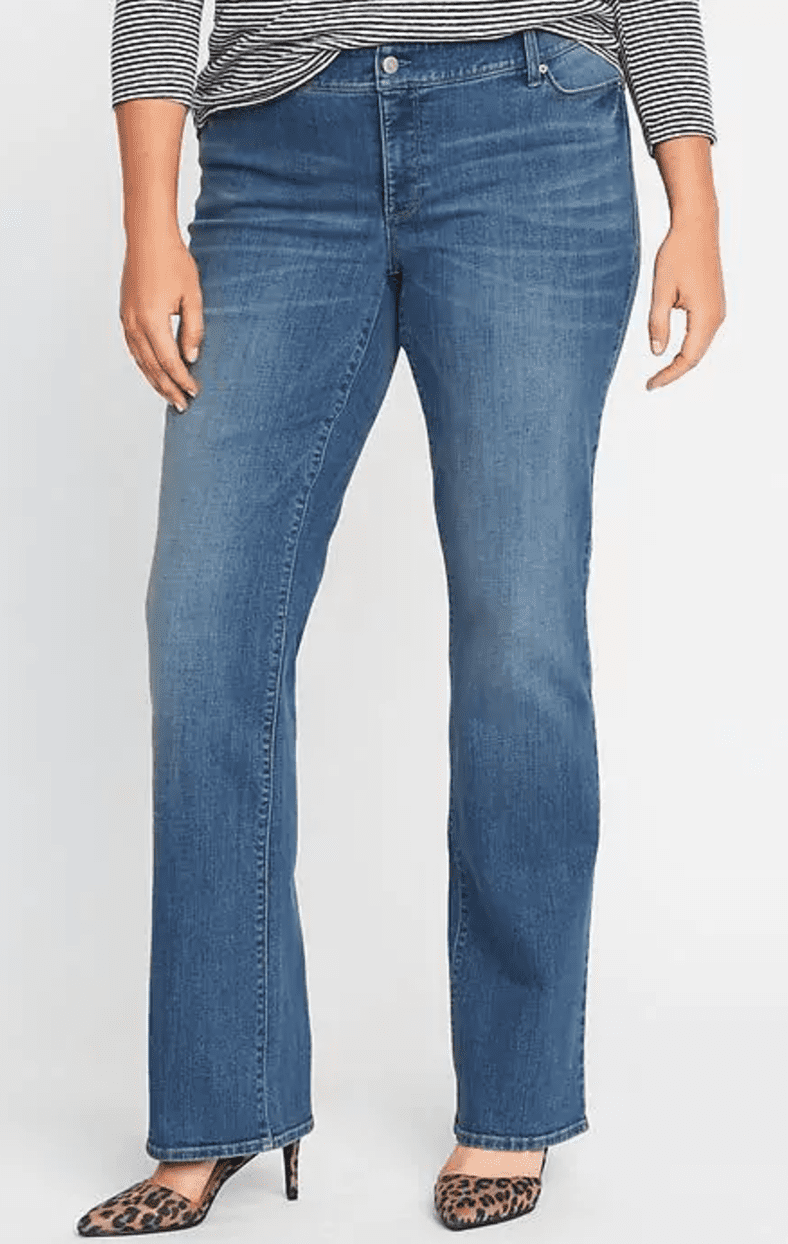 Old Navy
Finding the right look at the right price can sometimes feel like searching for that needle in the haystack. But enter Old Navy with prices both reasonable and sensible. With style to boot, shopping for denim here is a no-brainer. Take the Smooth & Slim Mid-Rise Plus-Size Boot-Cut Jeans ($49), for example.
08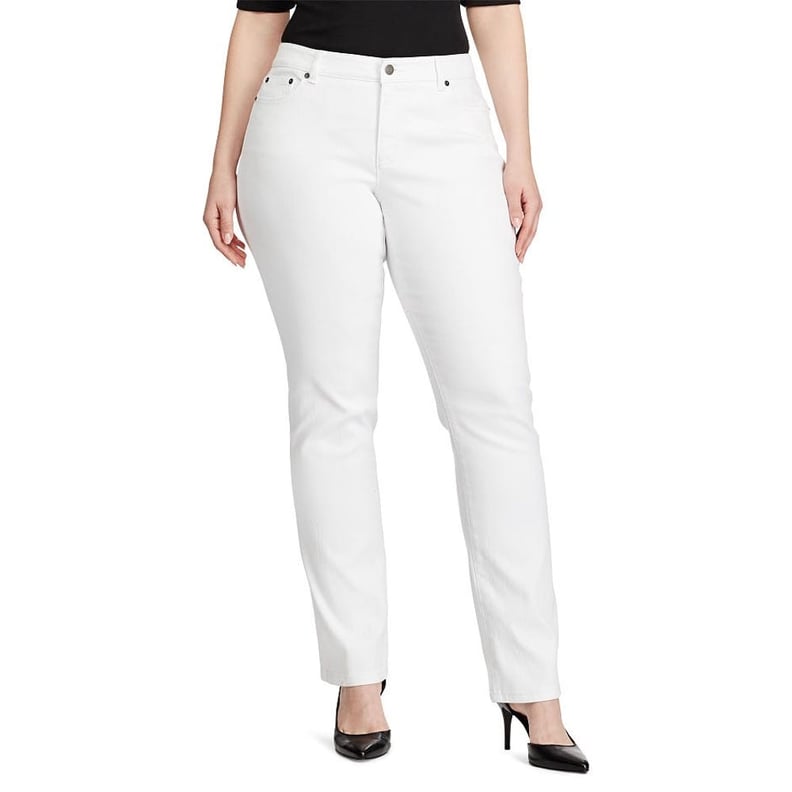 Ralph Lauren
It's only natural that all-American staple Ralph Lauren would have perfected jeans. And with such a wide variety to choose from, there's really no wrong answer. But, since it's Summer, we're going with the Modern Straight Curvy Jean ($95). In white, of course.
09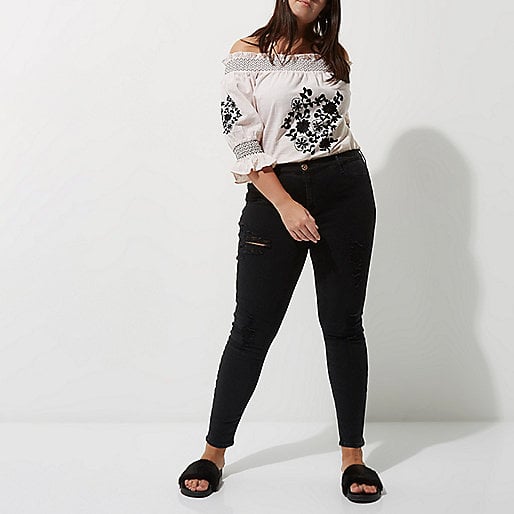 River Island
Who can deny the appeal of a good jegging? Not us. We're all about River Island's Distressed Molly Jeggings ($90) for style that is only matched in comfort.
10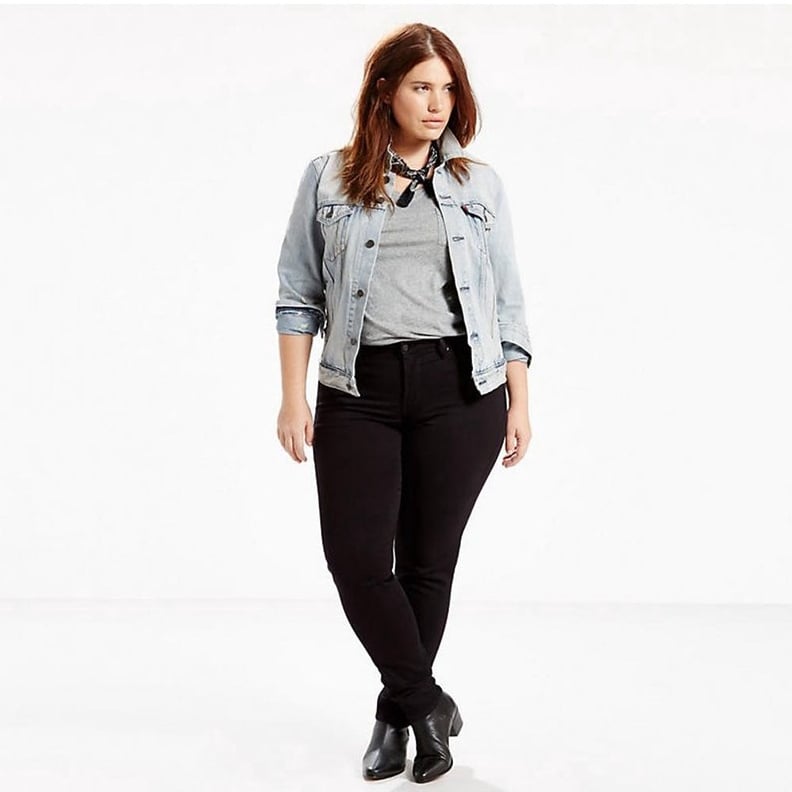 Levi's
Levi's has and always will have a special place in our hearts. And now, with their expansive selection of denim, we only love them more. This pair of 311s ($55) won us over instantly, and we think it will have the same effect on you.