The Best Cameltoe-Proof Thong | Editor Review
TikTok Got Me to Try a Pair of Cameltoe-Proof Underwear — and They Actually Work
As POPSUGAR editors, we independently select and write about stuff we love and think you'll like too. If you buy a product we have recommended, we may receive affiliate commission, which in turn supports our work.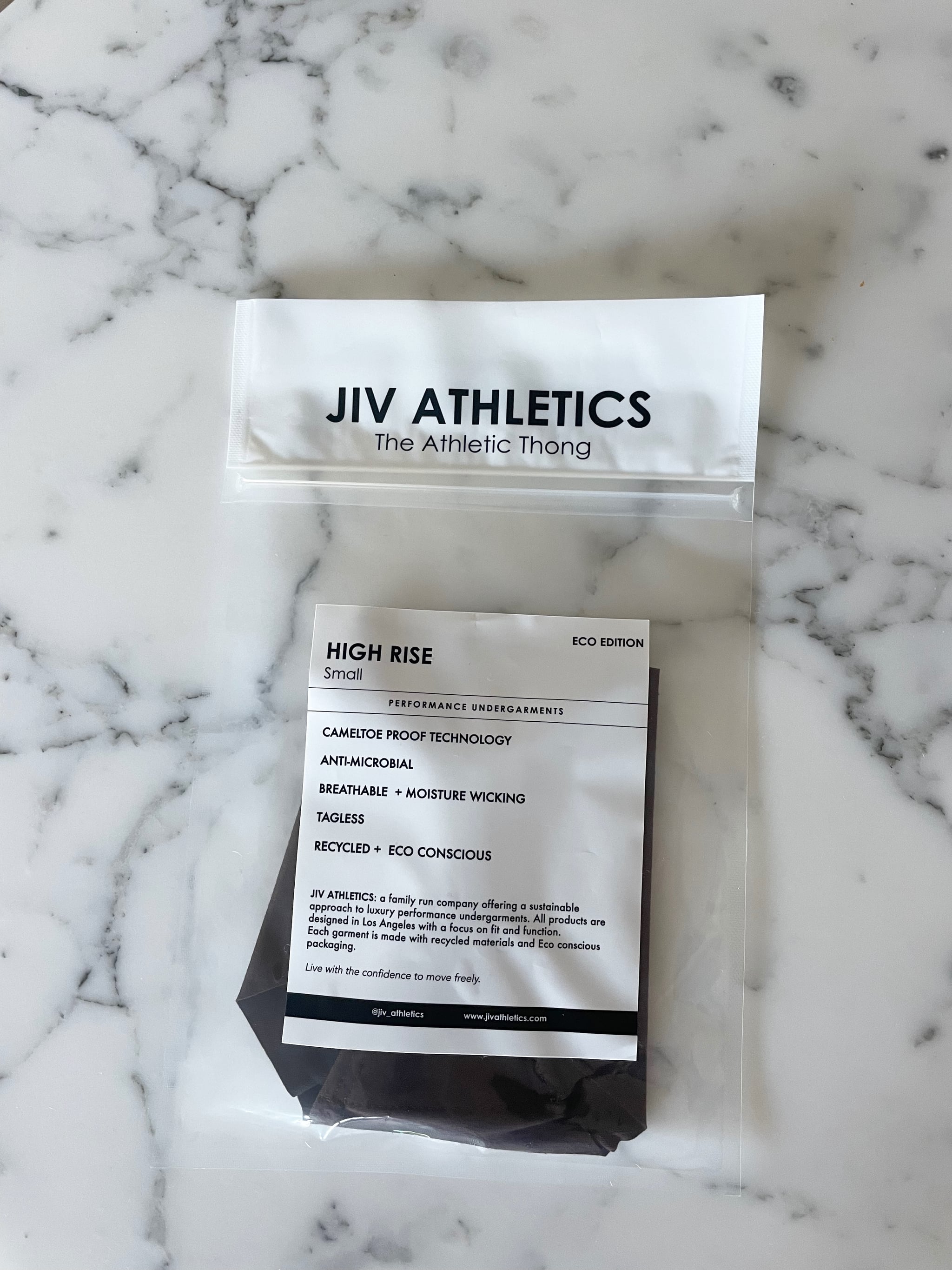 I'm just going to come right out and say it: it's time to talk about cameltoes. We've all been there at one point or another— we slip on our favorite pair of workout leggings and running shoes, only to look in the mirror and see that we can see much more than we bargained for. Namely, the outline of our labia majora. While some of us may have no problem with the idea of showing a little extra, others might not feel so comfortable. I am firmly stationed in the latter camp, which is why when I first heard about Jiv Athletic's Cameltoe Proof High Rise Thong ($34), I knew I had to get my hands on a pair immediately.
Like most good things in my life, I discovered the existence of cameltoe-proof underwear while scrolling through my TikTok feed late one night. After seeing one video where a woman was praising how amazing the thongs were, I started seeing more and more videos of women calling out Jiv Athletics for their amazing underwear. (Thank you, TikTok algorithm.) While I eagerly awaited the arrival of my own pair, I decided to read up on what made this underwear so different from everything else I had tried in the past.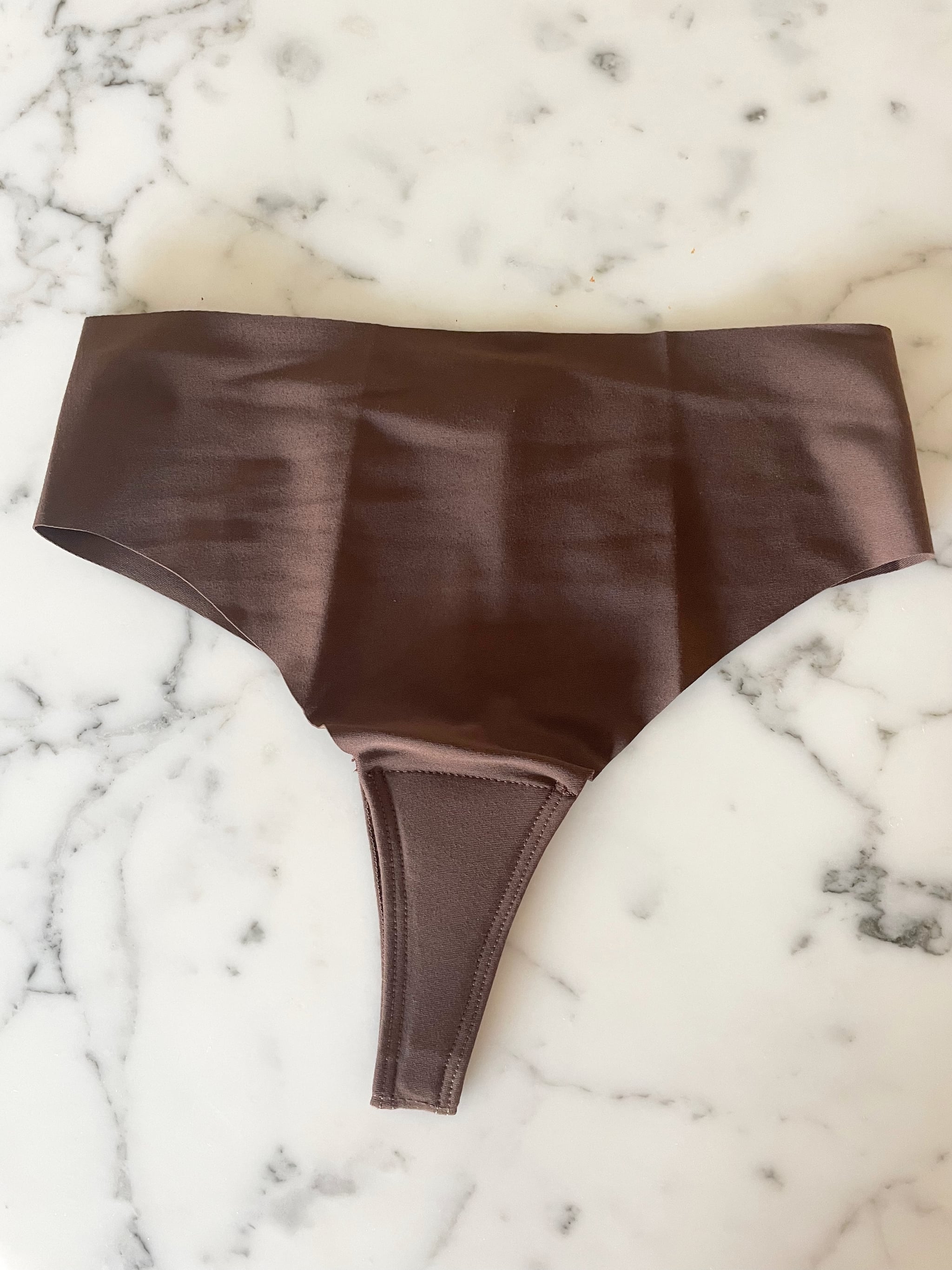 These underwear are made with recycled fabrics and environmentally friendly dyes. They're also made from 82/18% recycled micro-polyester spandex, and they have an anti-microbial cotton gusset as well as a moisture-wicking outer shell and breathable cotton liner, which helps promote airflow *down there*. However, the real magic is in the 3D knitted molded spacer fabric, which provides an extra layer of coverage that makes cameltoes a thing of the past.
After receiving them in the mail, I washed them in a delicates bag, hung them to dry, and patiently waited for my turn to finally be free of my dreaded cameltoe. The first time I wore them I decided to try them on with a pair of leggings I purchased a few months ago. In all honesty, I hadn't worn my leggings even once since I purchased them, because no matter how many different pairs of underwear I tried on with them, I was always left with bunching in the crotch area. (I run into this issue a lot with leggings that have a seam down the center.)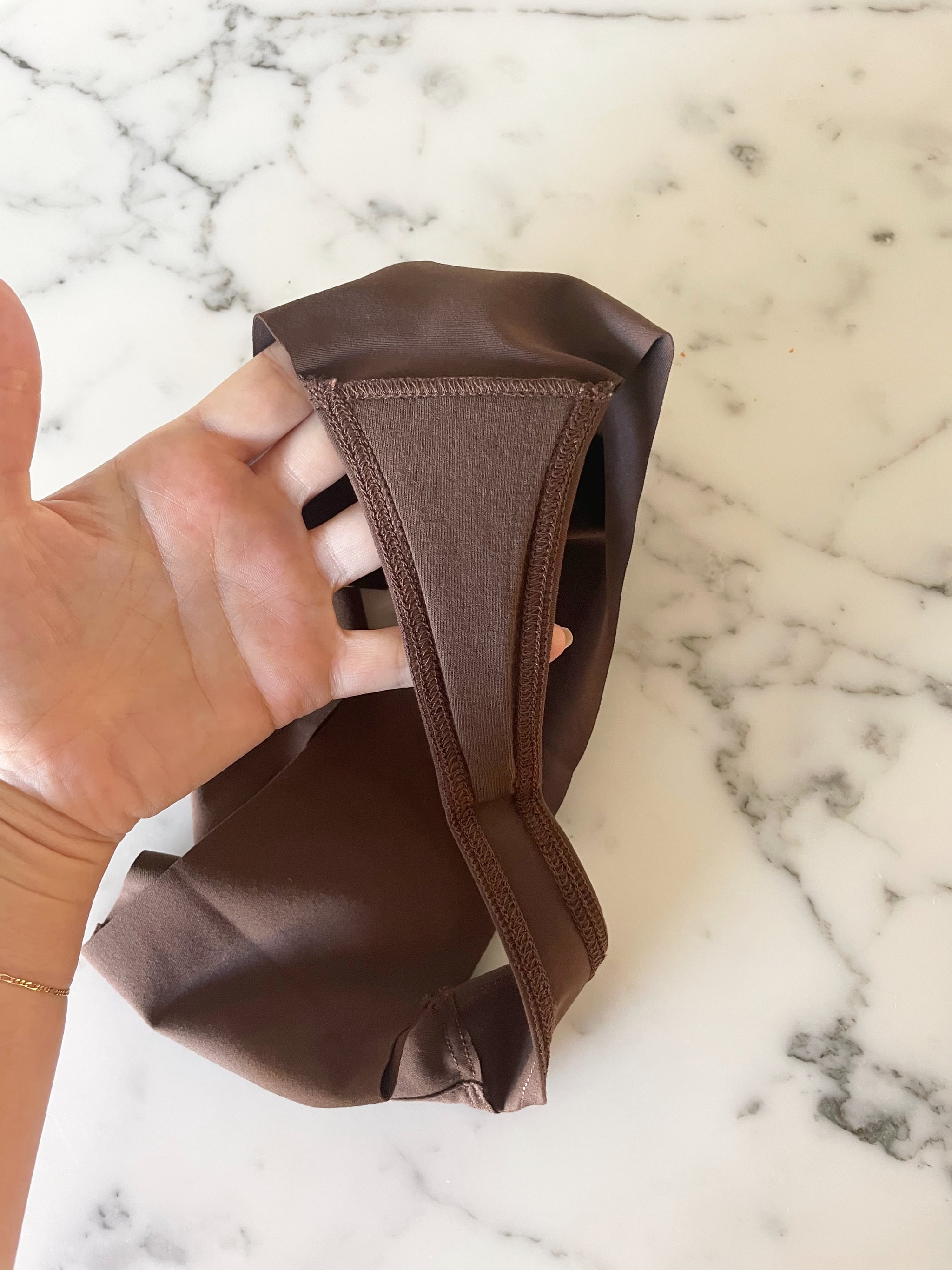 After I put on my new panties, I immediately noticed how lightweight the fabric was. It honestly felt like butter, and I loved the fact that they were seamless, so I wouldn't run into any issues with panty lines. The underwear is also tag-less, which already made them more comfortable than half of the options in my panty drawer. I wore them all day, and with the exception of when I had to use the restroom, I honestly forgot I was wearing underwear at all– they were that comfortable. And as for my cameltoe? I'll spare you the before photo, but let's just say I would not be wearing these leggings without the assistance of my new favorite underwear.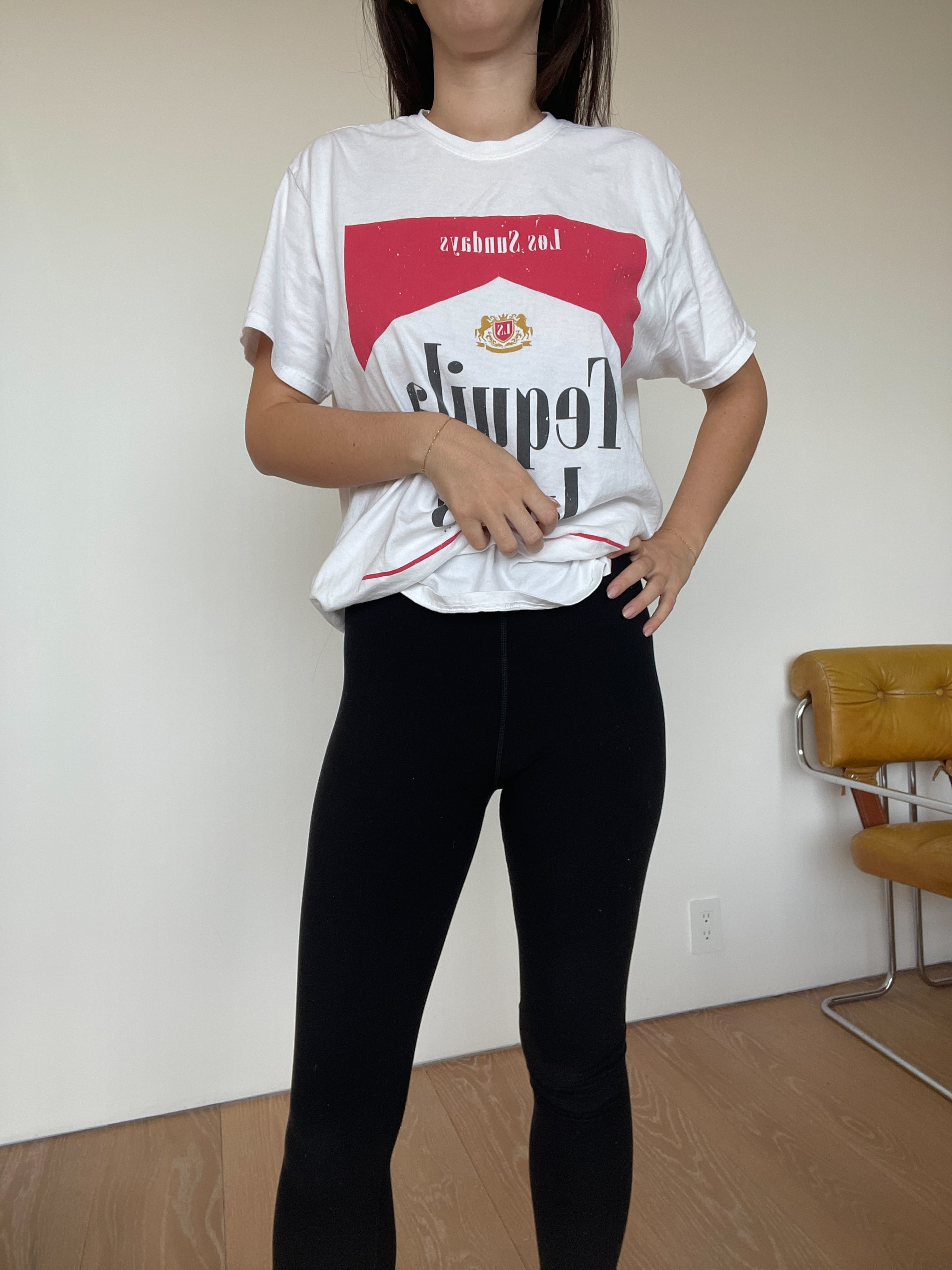 While I don't think I'll reach for this underwear for everyday use, they are absolutely the underwear I'll reach for any time I'm wearing tight-fitting clothing, especially workout shorts or leggings. I'm excited to know that I can purchase any leggings without needing to worry about bunching, readjusting, or feeling self-conscious. If you're like me, and have been searching for the answer to your cameltoe woes, grab a pair while you still can!
Image Source: POPSUGAR Photography / Renee Rodriguez