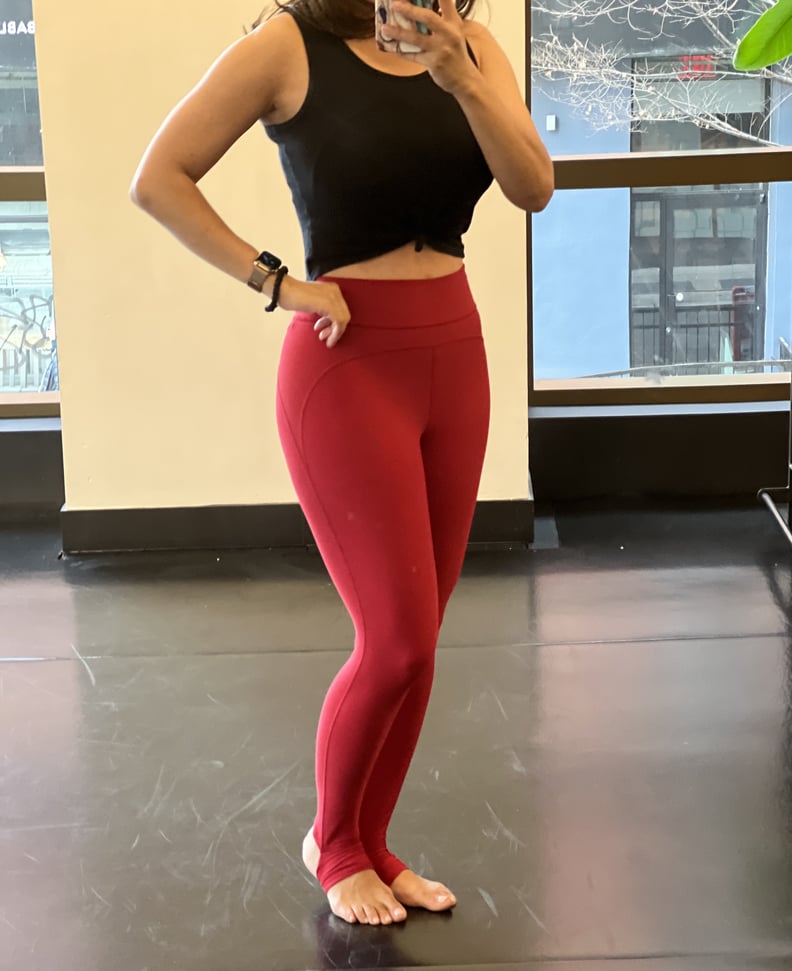 POPSUGAR Photography | Morgan Ashley Parker
POPSUGAR Photography | Morgan Ashley Parker
As POPSUGAR editors, we independently select and write about stuff we love and think you'll like too. If you buy a product we have recommended, we may receive affiliate commission, which in turn supports our work.
I'm so excited, and I just can't hide it. And while that's truly how I feel about my Old Navy stirrup leggings, it's also the lyrics of the song playing on my speakers as I type.

Let me back things up. When it comes to my typical workout wear, I seem to have gotten into a real (yet unintentional) 1980s groove with an affinity for colorful matching sets and biker shorts and oversize tops. But, on a recent online shopping trip, I spotted these throwback pants that made me go one step further, picturing fitted bodysuits and big blowouts (which are also two favorites of mine).

I was even more excited when they arrived. Not only does the sleek fabric feel great against the skin, the stitching makes my short legs look longer and leaner, too. I immediately turned on some '80s dance music, and that's how we got to this point where I'm pausing the playlist to head to a workout class. Find out how they fared there — and shop for yourself — ahead.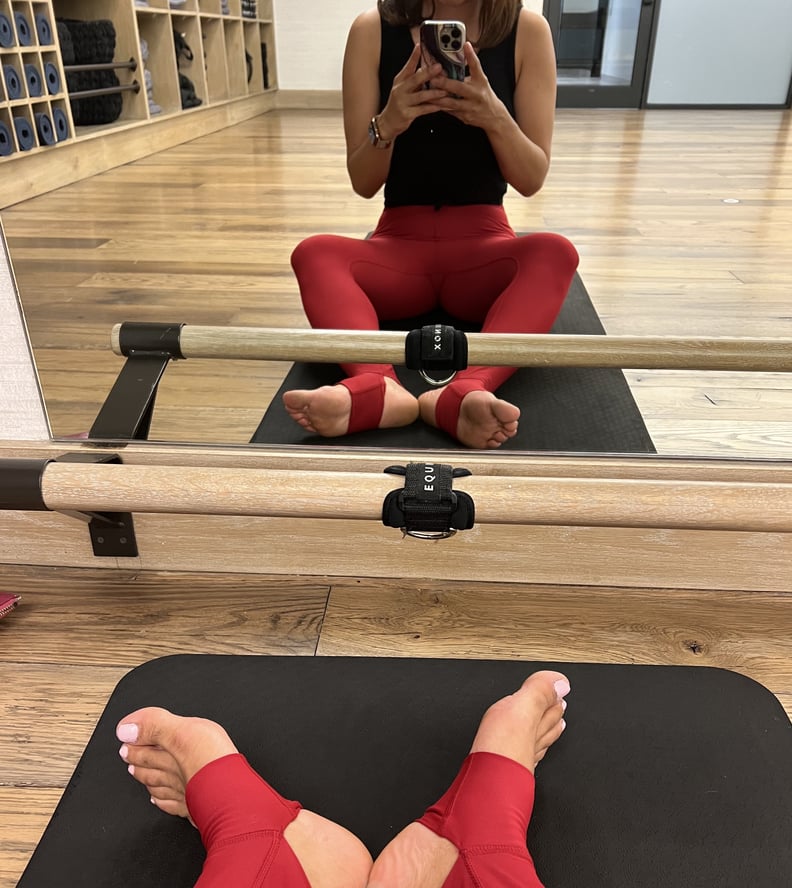 Stirrup Leggings: Good For Pilates, Great for (Solo) Dance Parties, Too
Sure, it's not the impromptu party-for-one I had in my apartment with music blasting, but I did want to try out these leggings for an actual workout. I opted for a Pilates mat class so I could appreciate the foot detail without shoes or socks. I loved that the high waist didn't roll down when I was seated, and there's a petite option, so there's no baggy stirrup situation down below.

While I'm not planning on hunting down leg warmers (yet), I can't wait to wear these in a dance class in the future. In the meantime, I've pulled out an off-the-shoulder workout top and a colorful scrunchie . . . and found Jazzercise on demand to live out my retro fitness and fashion dreams safely at home.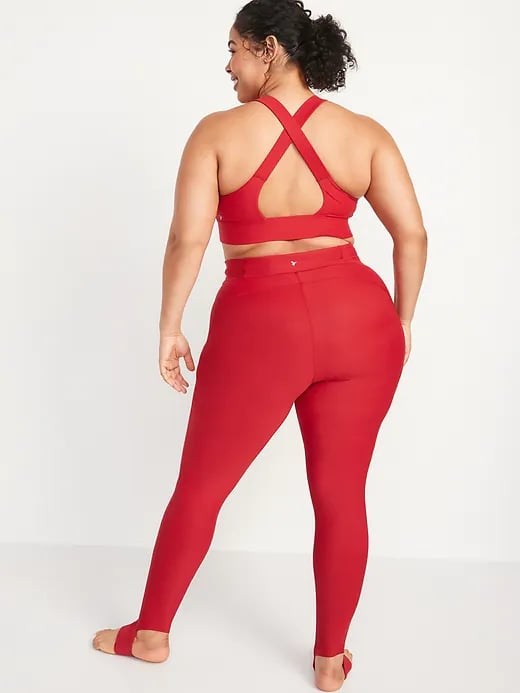 Old Navy Extra High-Waisted PowerSoft Stirrup Leggings in Annatto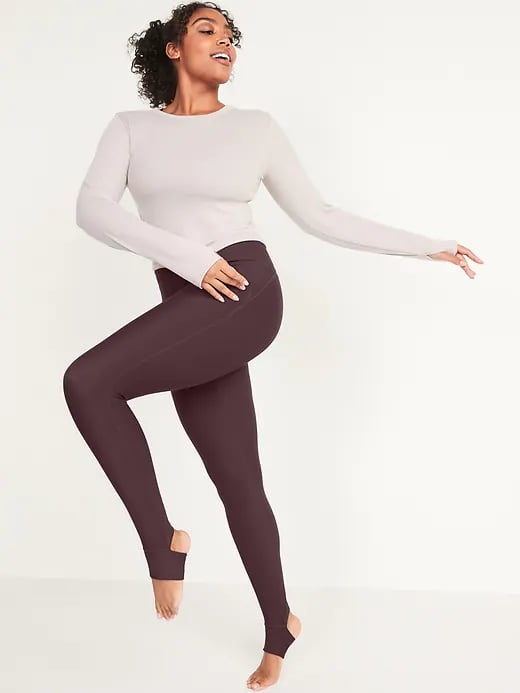 Old Navy Extra High-Waisted PowerSoft Stirrup Leggings in Plum Wine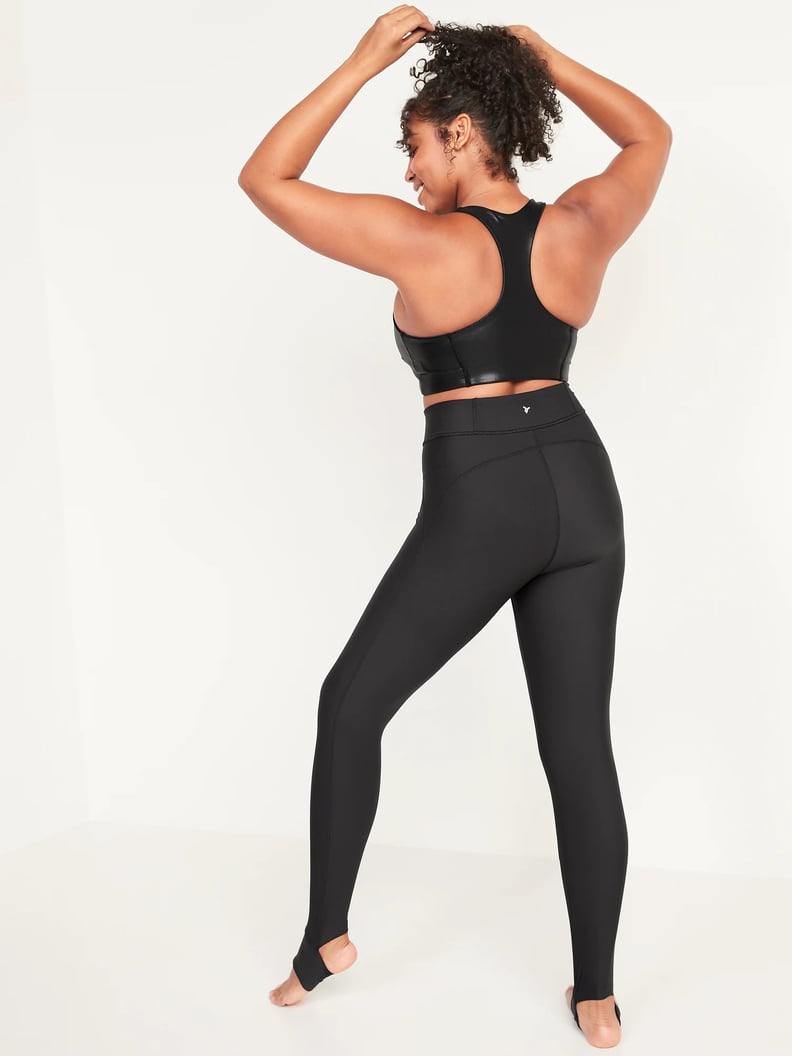 Old Navy Extra High-Waisted PowerSoft Stirrup Leggings in Black