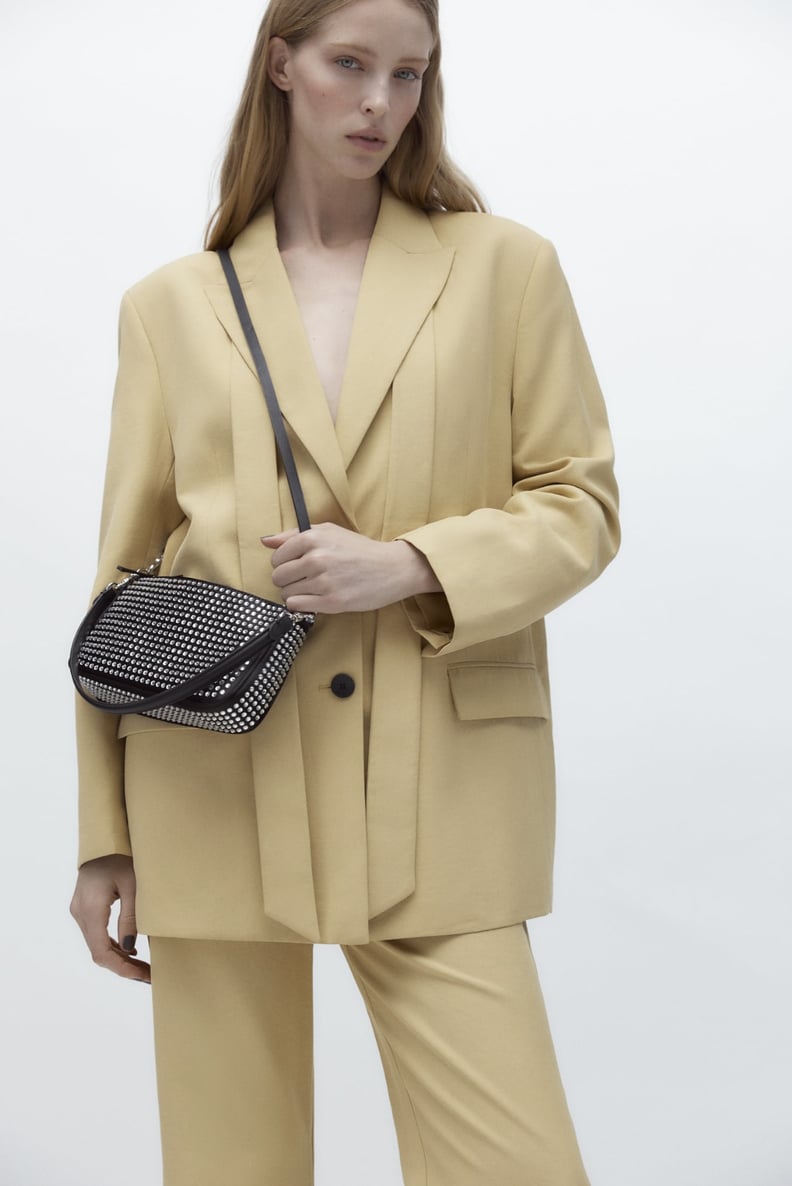 Moda Operandi
Moda Operandi
As POPSUGAR editors, we independently select and write about stuff we love and think you'll like too. If you buy a product we have recommended, we may receive affiliate commission, which in turn supports our work.
Let's say you've got a big party coming up. You spend days, maybe even weeks, looking for the perfect cocktail dress or black tie gown to wear; you try on all of your go-to pairs of high heels to figure out which ones are the most comfortable to dance in; and you contemplate the necessity of a jacket, cardigan, or pashmina for that extra layer of coverage.
While all of these aspects are important in building your perfect evening outfit, the bag usually ends up being the last thing you think about — despite it also being one of the most important parts of any look.
Whether you're shopping for your next date night, anticipating a busy season of weddings and work events, or simply want something formal you can keep on hand in your closet, we've curated a guide to the best evening bags for women that are elevated, practical, and designed to fit every fashion-lover's budget. From affordable Amazon accessories to luxurious designer bags from brands like Gucci and Coach, our selects cover a wide range of styles and dress codes.
What Makes a Great Evening Bag?
When shopping for the perfect evening bag, it's important to consider what type of occasion you're shopping for. If it's a work event or night out with the girls, you can probably get away with something smaller and more compact like a clutch or wristlet, which will provide just enough space to hold the essentials like a cardholder, emergency lipstick, and keys. Alternatively, if you're unsure of where the night will take you and expect to be outside of your home for the duration of the evening, you might be better off opting for a medium-size style like a cute crossbody or deep handbag that could give you some extra room to store mace, sunglasses, and a small snack if needed.
Next up, you'll want to consider the dress code for the event. A classic black or neutral-colored bag is best for more business-formal environments, whereas a date night or fun venture to your local bar might provide more opportunity to experiment with a colorful clutch or sparkly shoulder bag.
To help simplify your shopping experience, we rounded up the 12 best evening bags on the internet. Keep reading to shop our top styles, so you won't ever have to overthink your next late-night ensemble again.
— Additional reporting by India Yaffe
01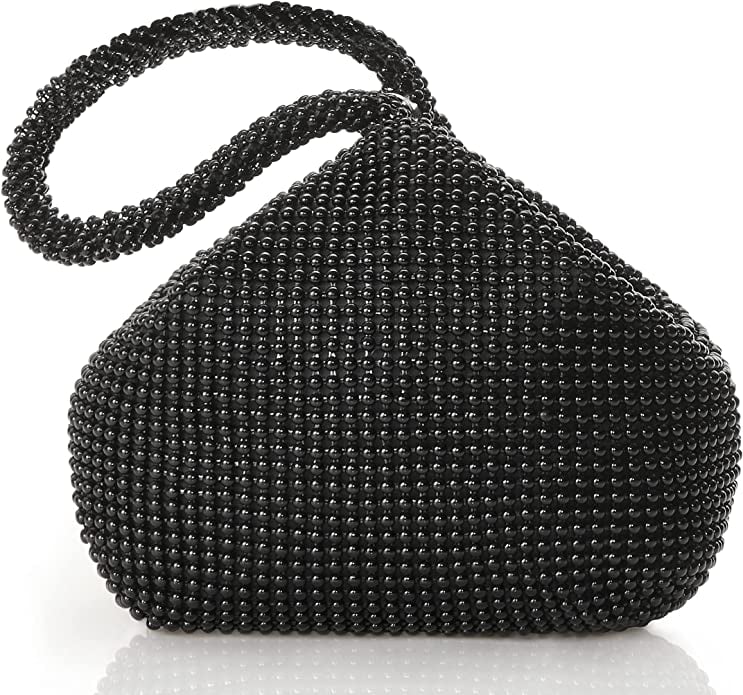 Best Affordable Evening Bag
Babeyond Rhinestone Clutch ($20)
Contrary to popular belief, a stylish evening bag doesn't have to come with a hefty price tag. This bestselling accessory from Amazon is a top-rated style for a reason. Not only is it incredibly affordable (who doesn't love an under-$50 find?), but reviewers also rave about the handbag's lightweight nature, rhinestone-embellished design, and squishy frame, which gives you even more room to store your travel essentials.
02
Best Practical Evening Bag
FashionPuzzle Envelope Wristlet Clutch ($22, originally $25)
Trendy handbags are great, but if you're looking for something a bit more mature that can grow with you and your personal style, we recommend opting for something classic like this envelope-style wristlet. The polished accessory has a zippered design that helps to keep all of your essentials secure. Plus, the chain crossbody detailing also makes it easy to layer the bag like a crossbody, so you can throw it on even as you're running out the door.
03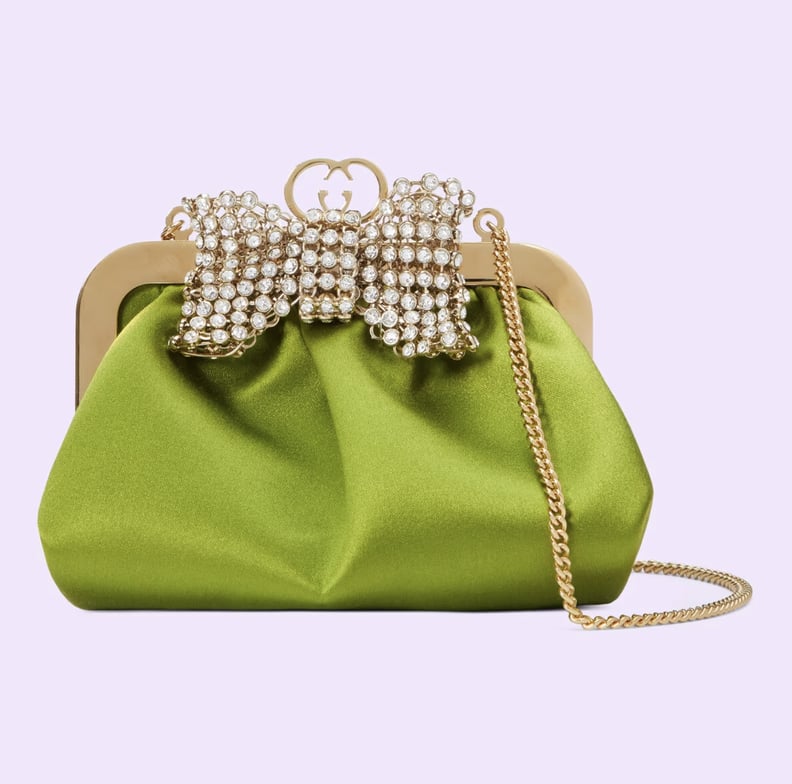 Best Designer Evening Bag
Gucci Satin Handbag With Bow ($3,490)
If you're willing to splurge on a new evening bag, you can't go wrong with investing in something chic and unique — just like this lightweight handbag from Gucci. The effortless accessory is made from a cool satin material that's soft to the touch and sure to add a luxurious flair to any outfit. The bow hardware completes the piece with some welcomed sparkle, while the clasp closure elevates it with a classic touch that feels so nostalgic.
04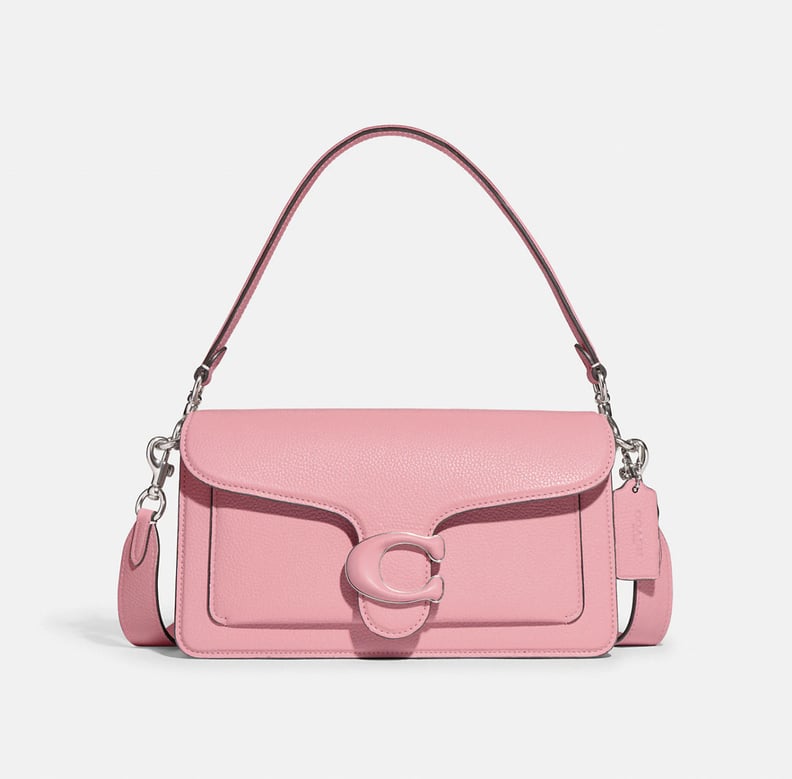 Best Overall Evening Bag
Coach Tabby Shoulder Bag 26 ($450)
This is the ultimate evening bag thanks to its lightweight silhouette, enclosed design, and undeniably chic look. Despite its small frame, this Coach handbag can actually fit a surprising amount of stuff inside, including your iPhone, passport holder, car keys, mace, emergency lipstick, and more. It also comes with a detached shoulder strap, so it can convert into a crossbody bag, too. Learn why one POPSUGAR editor called it a wardrobe staple in this Coach Tabby Shoulder Bag 26 review.
05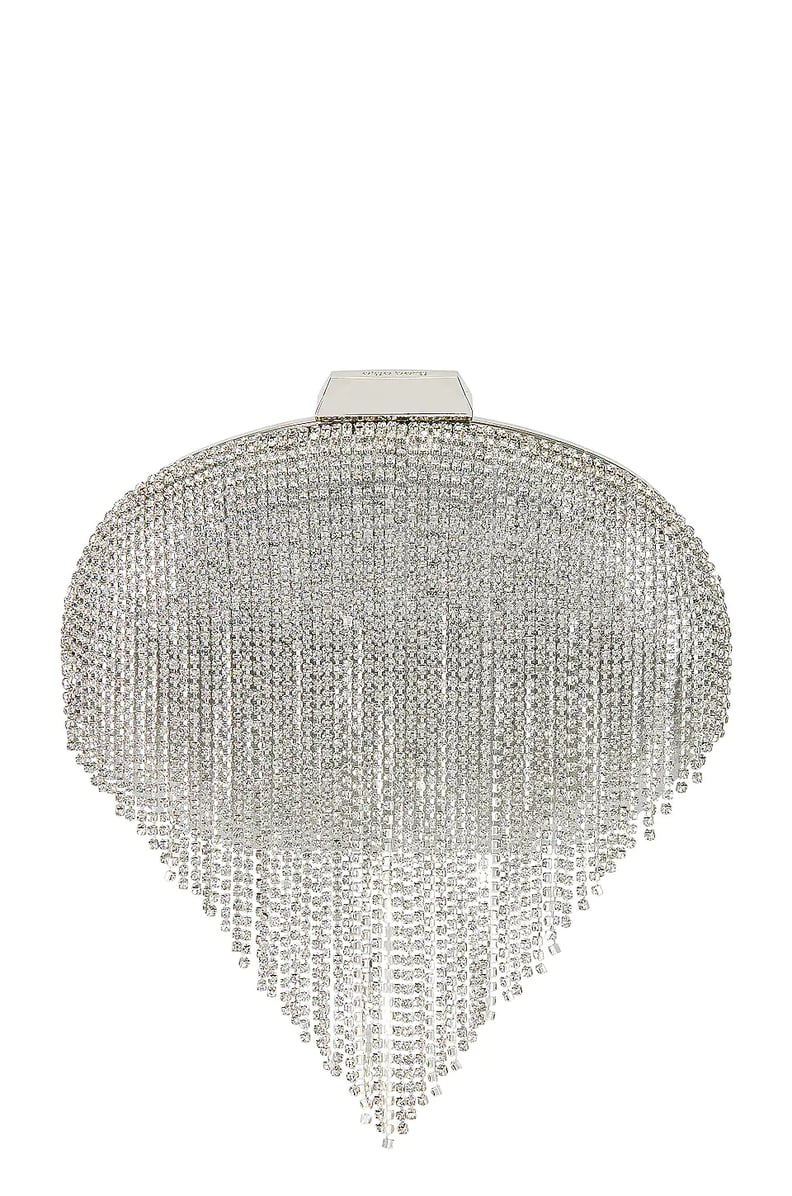 Best Asymmetrical Evening Bag
Olga Berg Bria Crystal Fringed Bag ($115)
Want a classic evening clutch that'll glitz up even the most understated outfits? Well, this Olga Berg Bria Crystal Fringed Bag does just that, and the fringe completes it with a little something extra. The silver clutch is the type of accessory you'll have in your closet for years to come, and it's always an appropriate choice. It also has a removable crossbody chain, so it's a great multifunctional investment that you can style in a number of different ways.
06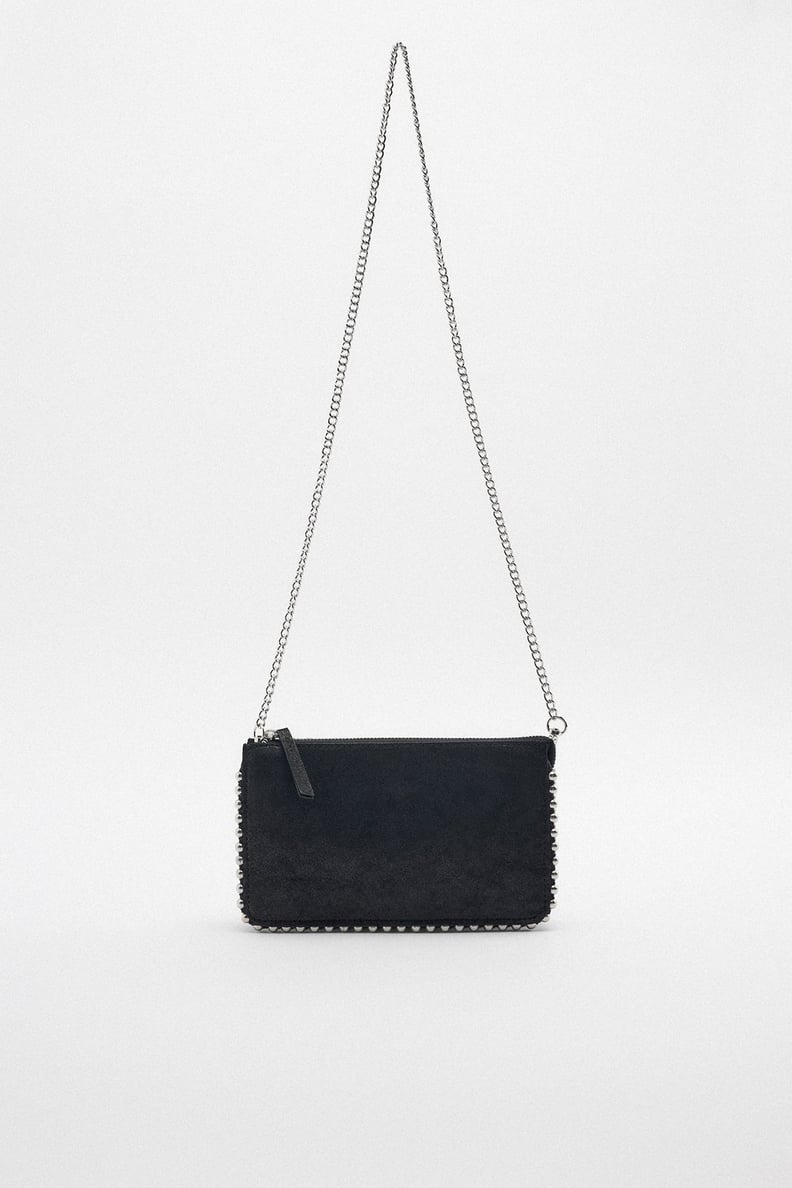 Best Crossbody Evening Bag
Zara Sparkly Shoulder Bag ($50)
Sometimes, you just need a great crossbody bag that goes with everything. Not only is this crossbody accessory super affordable, it's also very useful. The thin, belted strap makes it lightweight and stretchy, meaning it can be layered over even the bulkiest blazers or coats. Plus, it's also got a zip top, so your belongings will be secure — regardless of how wild your next night out gets.
07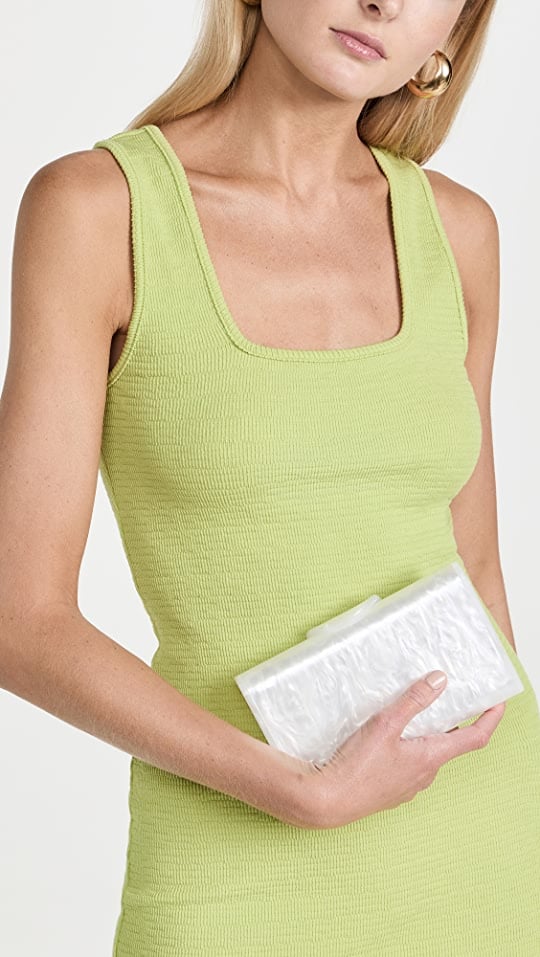 Best Evening Clutch
Edie Parker Mini Lara Clutch ($550)
If you like a classic clutch, this iridescent accessory goes with pretty much everything. We love the style's delicate pearl look; it's so elegant and the ethereal coloring is easy to pair with just about anything in your closet. Plus, this hard-shell bag also has a built in mirror inside, which is so useful for quick makeup touch ups or checking if you have something in your teeth while out to dinner.
08
Best Rounded Evening Bag
Simone Rocha Heart Perspex Clutch Bag ($682, originally $975)
We've got heart eyes over this cheeky Simone Rocha Heart Perspex Clutch Bag. The pearl heart is adorable, as is the pearl crossbody chain that goes with it. Our favorite feature, though, may be the little wrist strap, which is so useful for nights out and ensures you won't leave it behind at the bar or dinner table. Our only critique with this accessory is that it's quite a bit heavier than a traditional handbag, thanks to its hardshell, acrylic-like composition.
09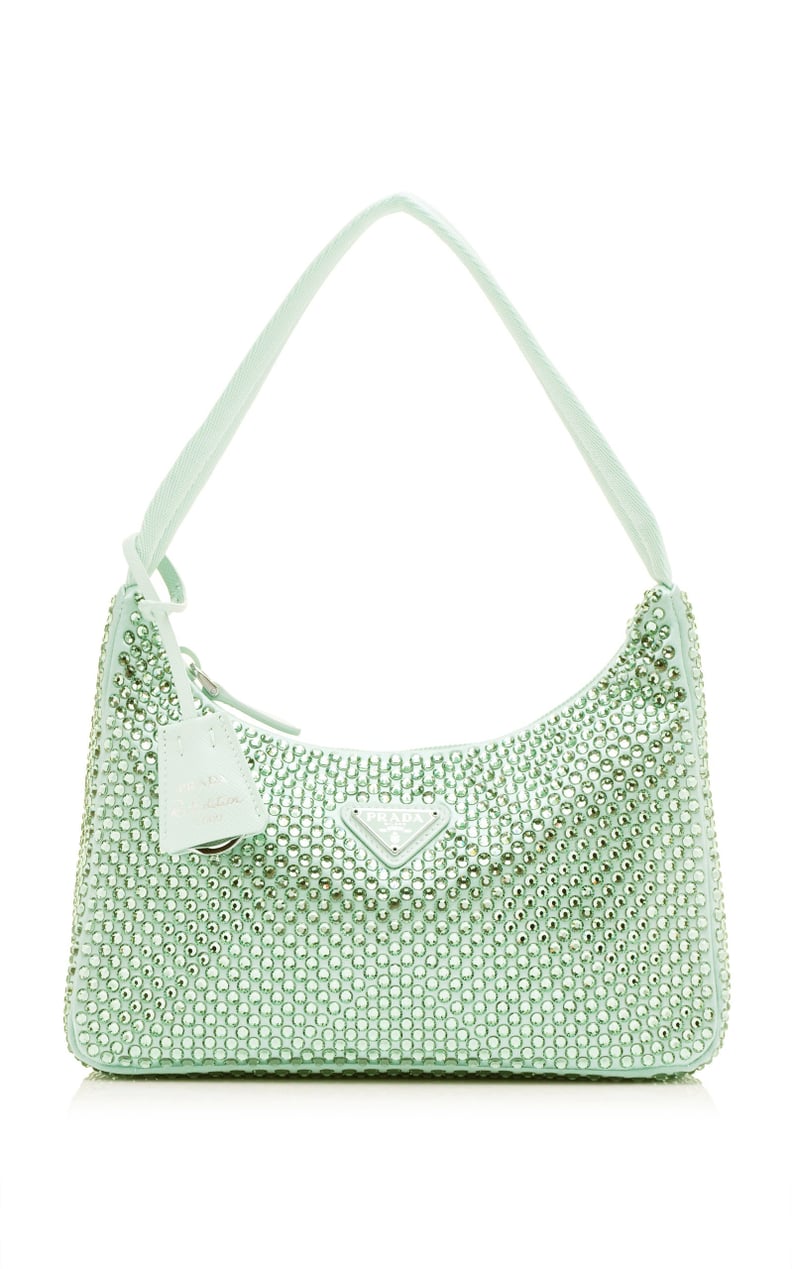 Best Mini Evening Bag
Prada Re-Edition 2000 Sequined Satin Mini Bag ($2,700)
Feel like splurging? Do it on something fun and that'll make you smile — just like this amazing mint-colored accessory from Prada. This bag also comes in yellow, but the soft green coloring feels especially fresh for the summer. Despite its compact frame, the handbag fits a surprising amount of stuff, so you really could take this bag anywhere.
10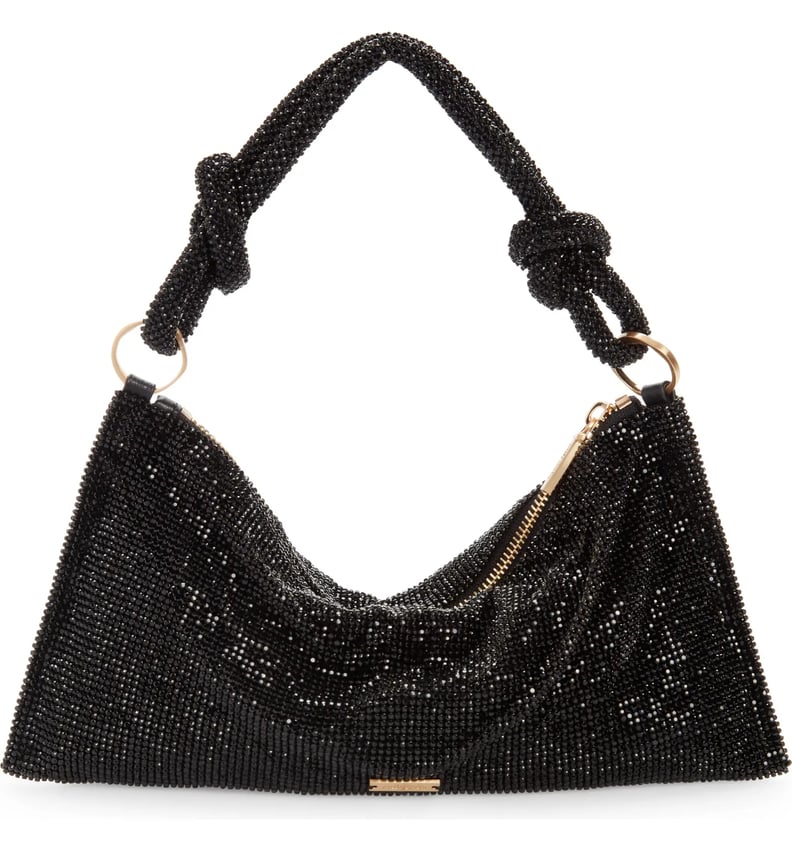 Best Sparkly Evening Bag
Cult Gaia Hera Nano Rhinestone Shoulder Bag ($428)
This summer, we're coveting all things sparkle, and this rosy pink accessory from Cult Gaia checks all of our glitzy boxes. We've been seeing the sparkly accessory everywhere on TikTok, and think it makes for the prettiest going out bag. It comes in several cool colors, but the delicate pink shade feels so on trend for summer — especially if you're looking to tap into the Barbiecore trend.
11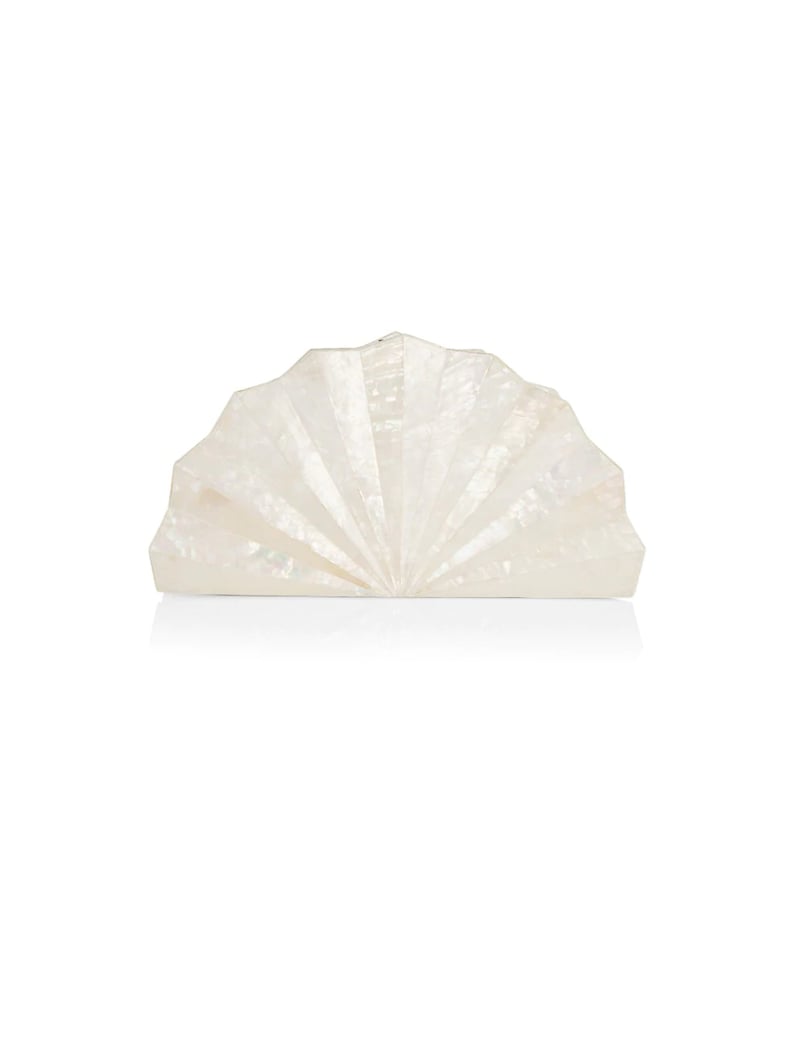 Best Unique Evening Bag
Cult Gaia Eos Marbled Acrylic Clutch ($243, originally $348)
Clutches are generally a bit more whimsical than the average bag, which makes them a great accessory to carry around on a more elevated night out or even to a formal event. This acrylic style from Cult Gaia is so unique, and we love its structured yet bauble-adorned look. Even with a super simple dress, adding this bag will make the outfit really pop.