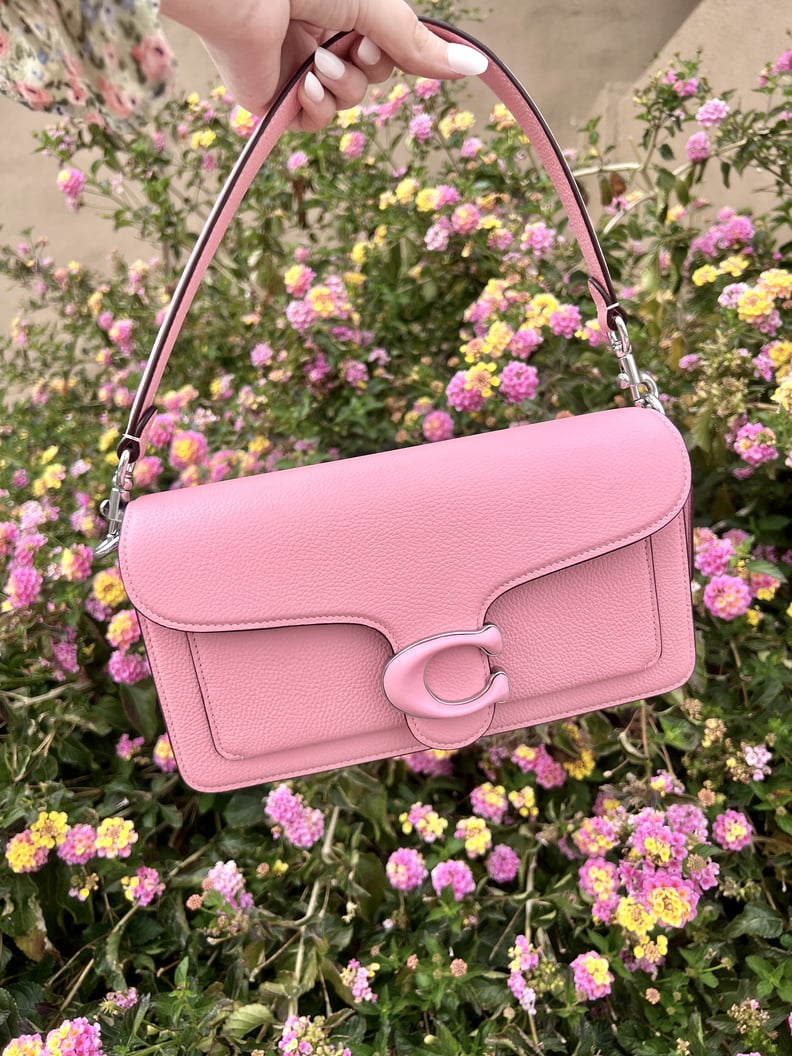 POPSUGAR Photography | Kyley Warren
POPSUGAR Photography | Kyley Warren
As POPSUGAR editors, we independently select and write about stuff we love and think you'll like too. If you buy a product we have recommended, we may receive affiliate commission, which in turn supports our work.
I love a good dupe as much as the next person, but if there's ever a style that I'm willing to splurge on, it's a designer handbag. Coach has long been one of my favorite brands for timeless bag silhouettes that are sophisticated yet playful. After years of coveting its iconic Coach Tabby and regularly seeing it draped across the arms of TikTok and Hollywood royalty (ahem, Jennifer Lopez), I finally added the style into my handbag rotation.
This season, the label debuted a handful of new, spring-ready styles that offer revamped takes on staple accessories — think pastel color palettes, rounded silhouettes, and even an eccentric Jelly Tabby Bag. Coach sent me its dainty pink Tabby Shoulder Bag 26 to test out for a week, and now I'm convinced that I need it in every color imaginable. Keep reading to see how this style fits within my wardrobe and why I'm betting it'll be everywhere this spring.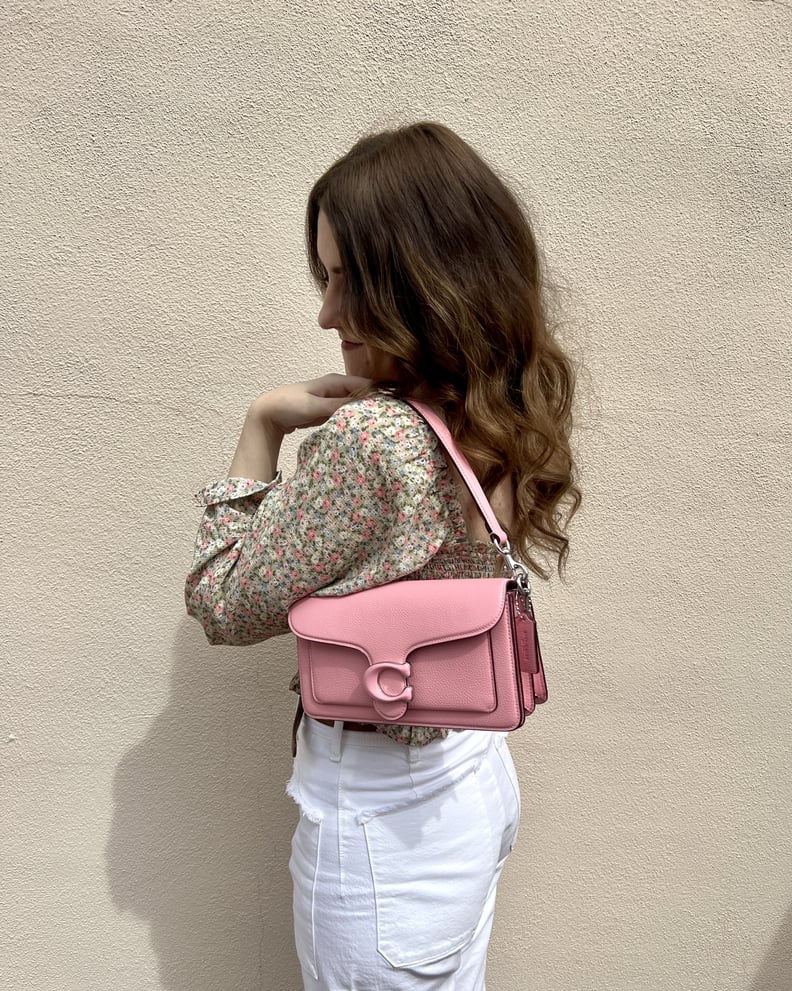 What I Like About This Coach Tabby Bag
Frankly, the better question is what's not to like? The compact handbag is deceptively deep, with enough interior space to fit everything from my passport holder and mace to my car keys, sunglasses, emergency lipstick, and even a small granola bar for on-the-go snacking. Despite its spacious interior, the lightweight bag doesn't feel like a burden to carry — in fact, more often than not, I forget that it's strung up on my shoulder at all. The accessory has a variety of different carrying options, which allow you to hold it like a handbag, drape it over your shoulder, or even attach a longer strap, so that it converts into a classic crossbody.
Besides the handbag's practical design, I also can't get over just how stylish it is. The bag is made from the label's signature pebble leather material that's textured and incredibly durable. I opted to test the style in the flower pink colorway, but love that the accessory is also available to shop in other, pretty pastel colors like yellow-gold and light violet — both of which would make such a fresh addition to any seasonal wardrobe.
What's Worth Noting
When it comes to shoulder bags, I prefer softer styles, as they feel less clunky and don't irritate my underarm. While this handbag has a soft and rounded look to it — much like its puffy, Pillow Tabby counterpart — it actually doesn't have much of a cushioned feel. This was surprising to me upon first wear, as the gentler look of the Coach Tabby always gave me the impression that it would feel spongy or flexible. While it hasn't necessarily aligned with my fit expectations, I've still been pleasantly surprised by just how comfortable the style is and how effortlessly it sits on my arm.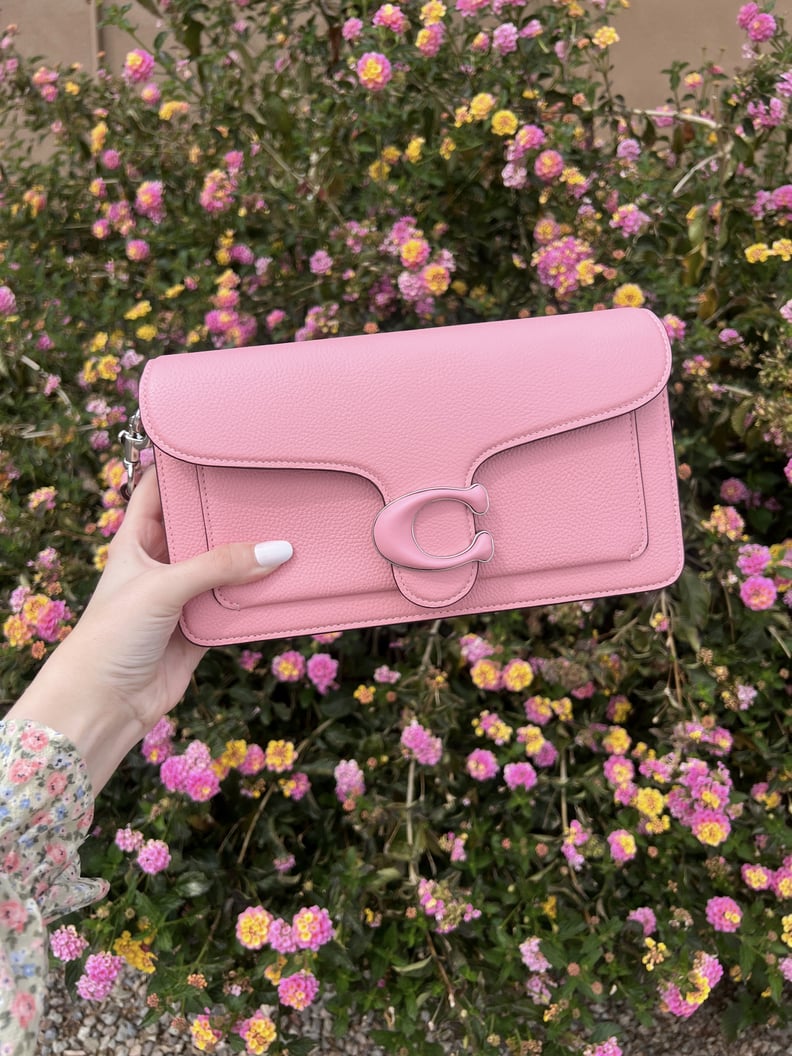 Who Is the Coach Tabby Bag Best For?
This versatile bag is ideal for anyone looking to make a quality investment in their spring wardrobe. Unlike other trendy handbags, this style features a more classic silhouette that's timeless and sure to remain a staple in your closet for the long term. I appreciate its thoughtful design, which features a cool snap closure that helps conceal and protect any of your enclosed items — also making it a great bag to travel with or take on the go. The accessory is gorgeous for spring, but it can be worn in the fall or winter months over a chunky coat, too.
Where Is This Coach Tabby Bag Available?
This bag is available to shop at Coach.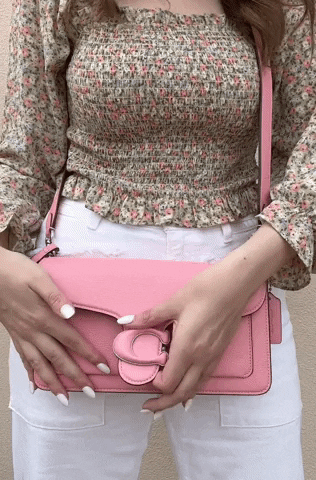 Additional Details
The Coach Tabby Shoulder Bag 26 is crafted from a polished, pebble leather material that looks as luxe as it feels.
The accessory features a snap closure design for added convenience, and also comes with two detachable straps for shoulder or crossbody wear.
This particular style is available to shop in three unique, seasonal colorways, including a flower pink (my shade of choice), yellow gold, and violet purple.
Rating:
★★★★★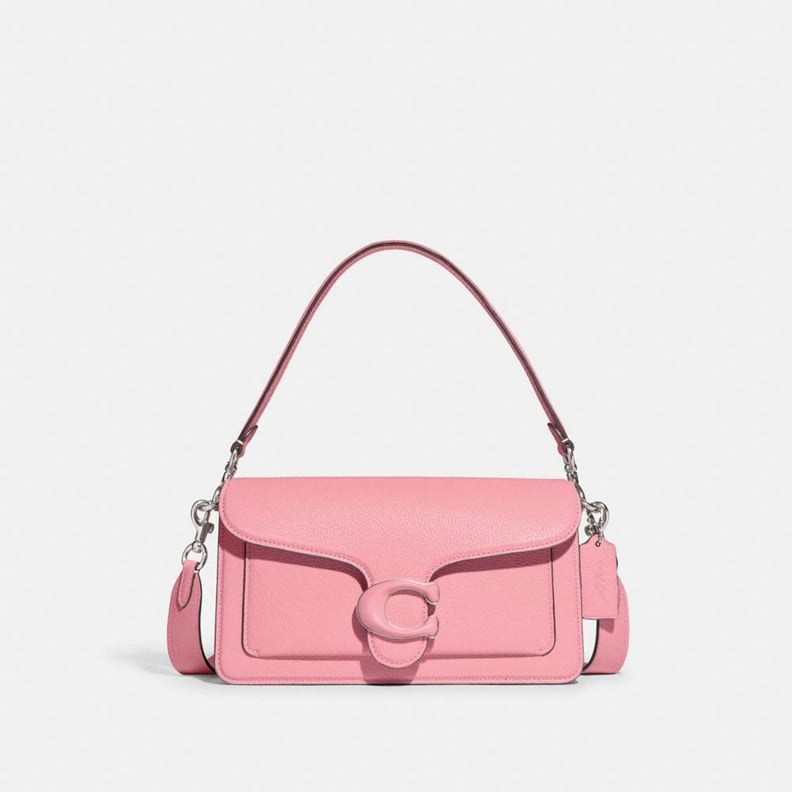 Coach Tabby Shoulder Bag 26 in Flower Pink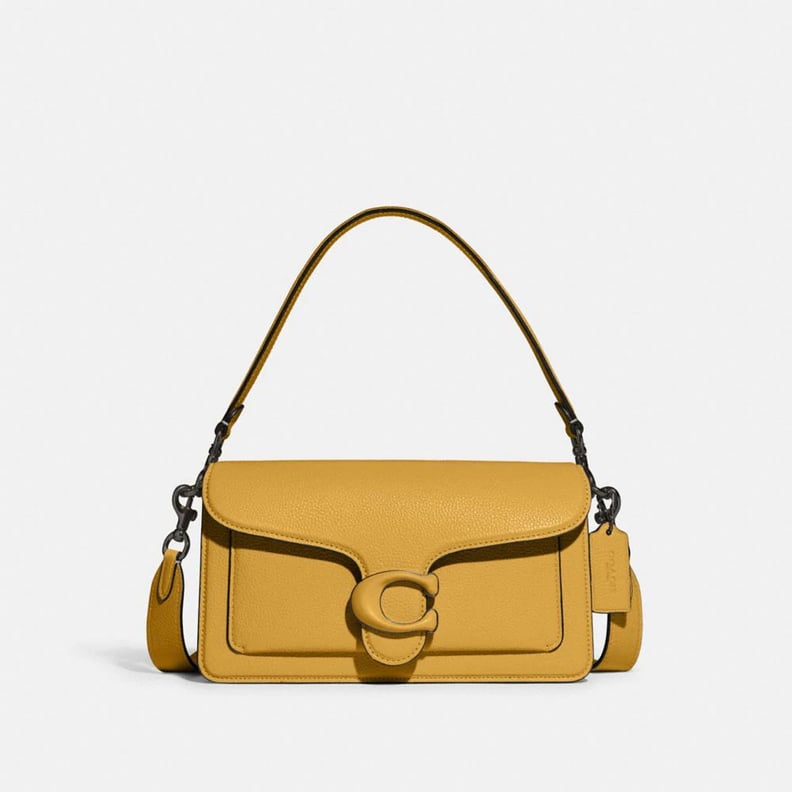 Coach Tabby Shoulder Bag 26 in Yellow Gold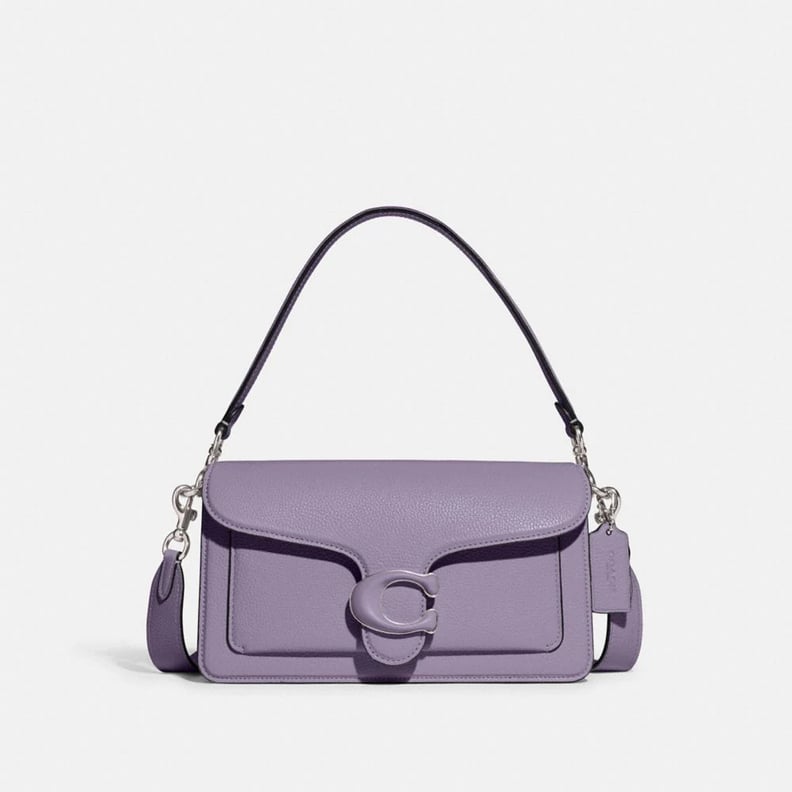 Coach Tabby Shoulder Bag 26 in Light Violet