The teams present at the Tokyo summer Olympics have not only given us something to cheer for, but they have also reminded us of their talents in the fashion arena, too. During the Opening Ceremony, Japanese singer-songwriter Misia stunned in a voluminous rainbow gown by designer Tomo Koizumi that just about took our breath away.
Influential designer Telfar designed Liberia's looks and even created a line inspired by the Olympics for fans to buy. Ralph Lauren dressed Team USA in chic outfits for the seventh consecutive year in a row, and even First Lady Jill Biden made an appearance re-wearing a polka-dot Brandon Maxwell number. Without further adieu, take a look at some of our favorite fashion moments from the Olympics ahead.
01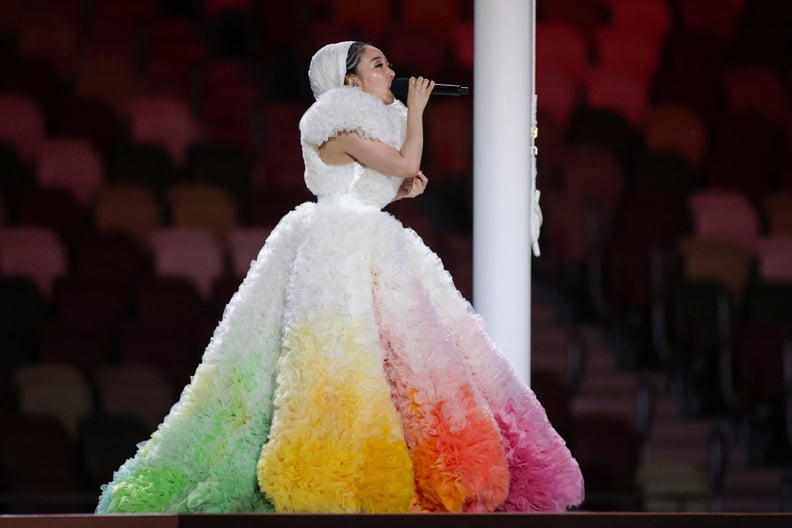 Misia's Rainbow Dress
02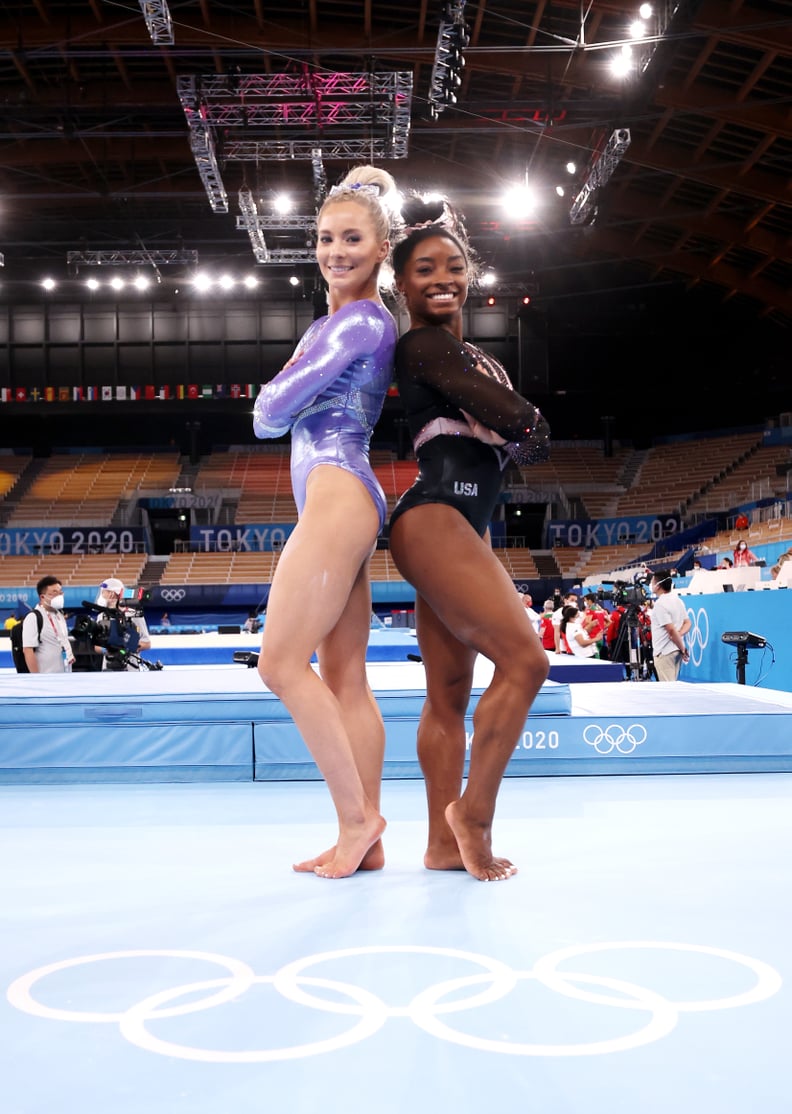 MyKayla Skinner and Simone Biles's Swarovski Leotards
MyKayla Skinner and Simone Biles showed off their leotards that were bedazzled with over 3,500 Swarovski crystals that were custom-made for each of the women.
03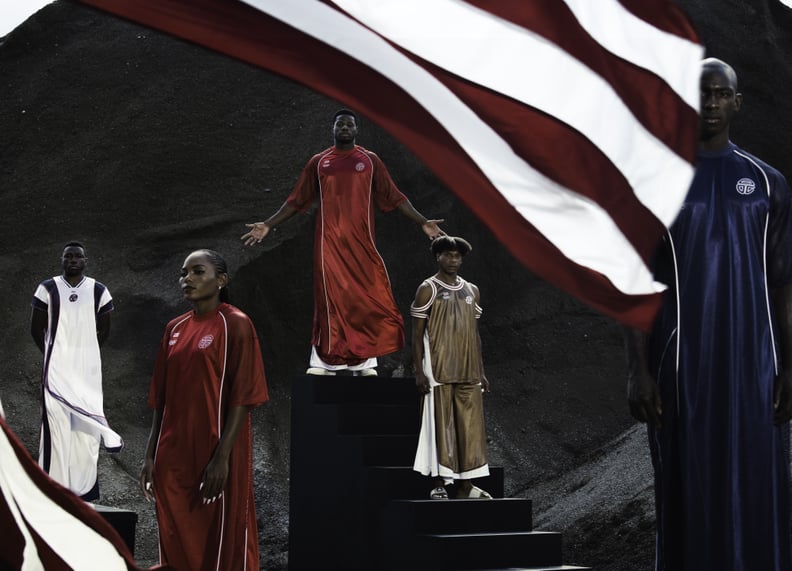 Liberia's Teflar Uniforms
04
Tom Daley's Crochet Skills
05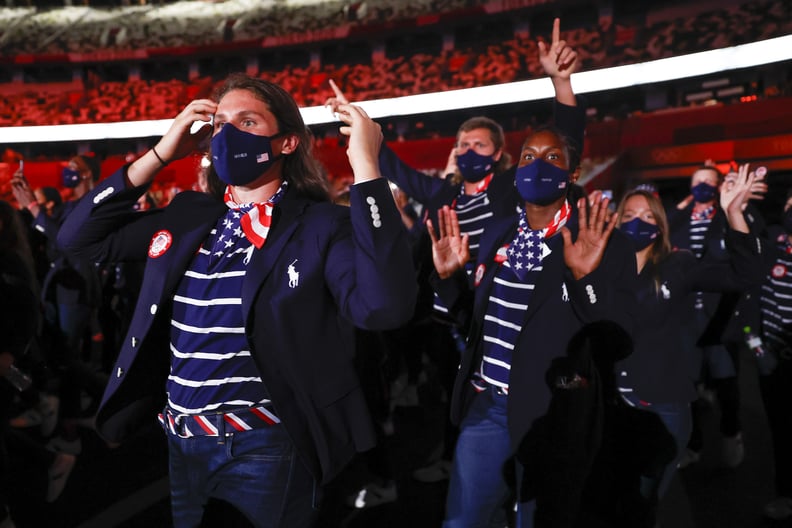 Team USA's Ralph Lauren Outfits
06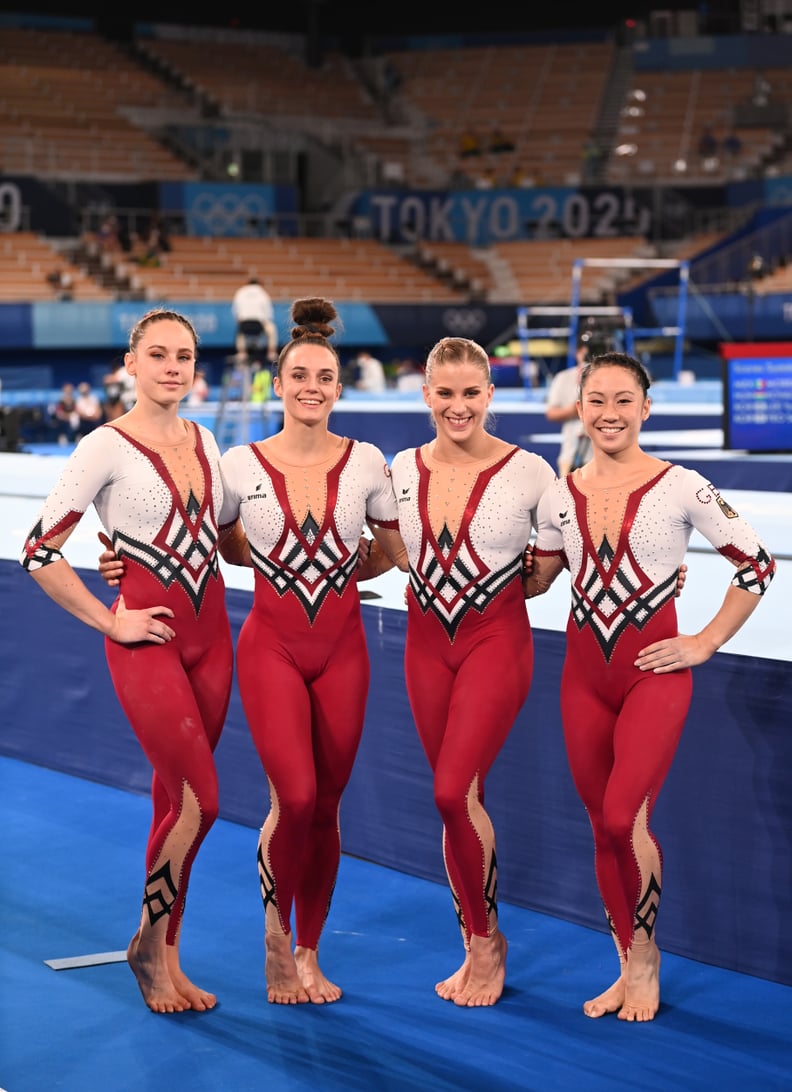 Team Germany's Full-Length Unitards
Germany's Olympic gymnastic team took a powerful stand to combat sexualization in the sport by wearing full-length unitards instead of traditional leotards. "We wanted to show that every woman, everybody, should decide what to wear," team member Elisabeth Seitz said in a statement released by the German Gymnastics Federation.
07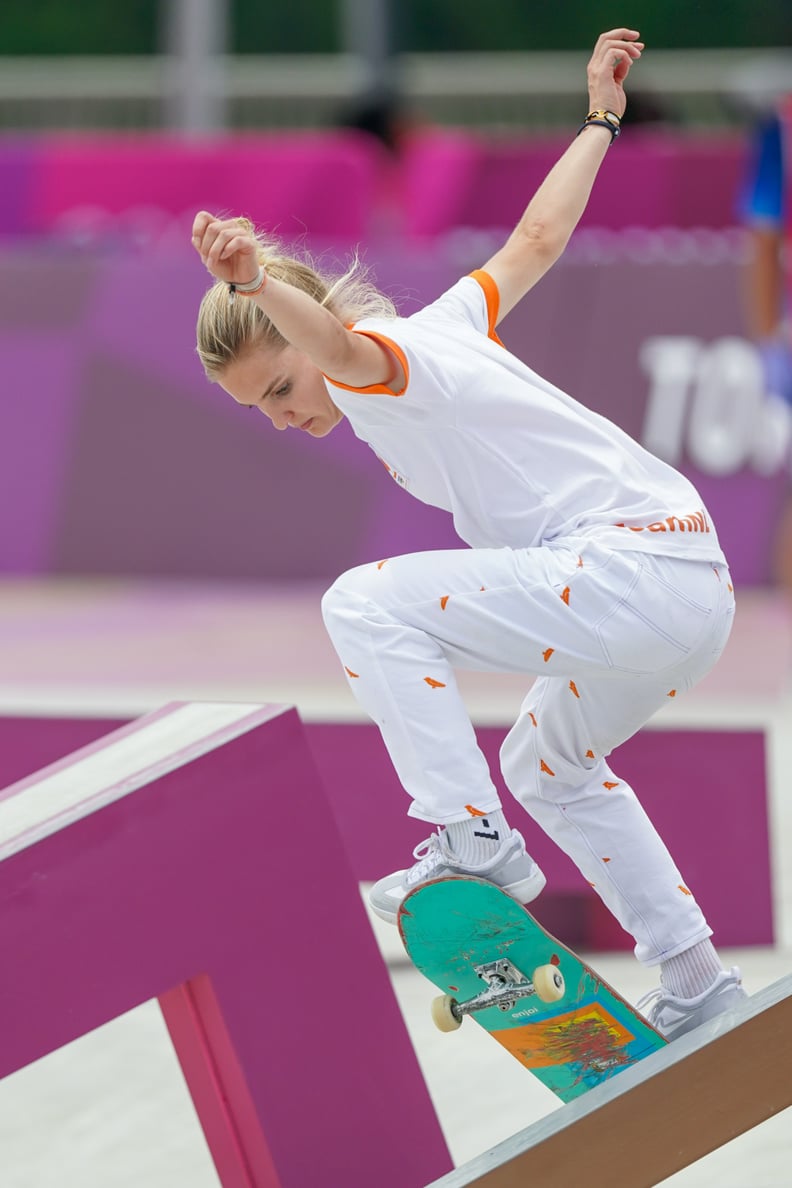 Roos Zwetsloot Embroidered Jeans
08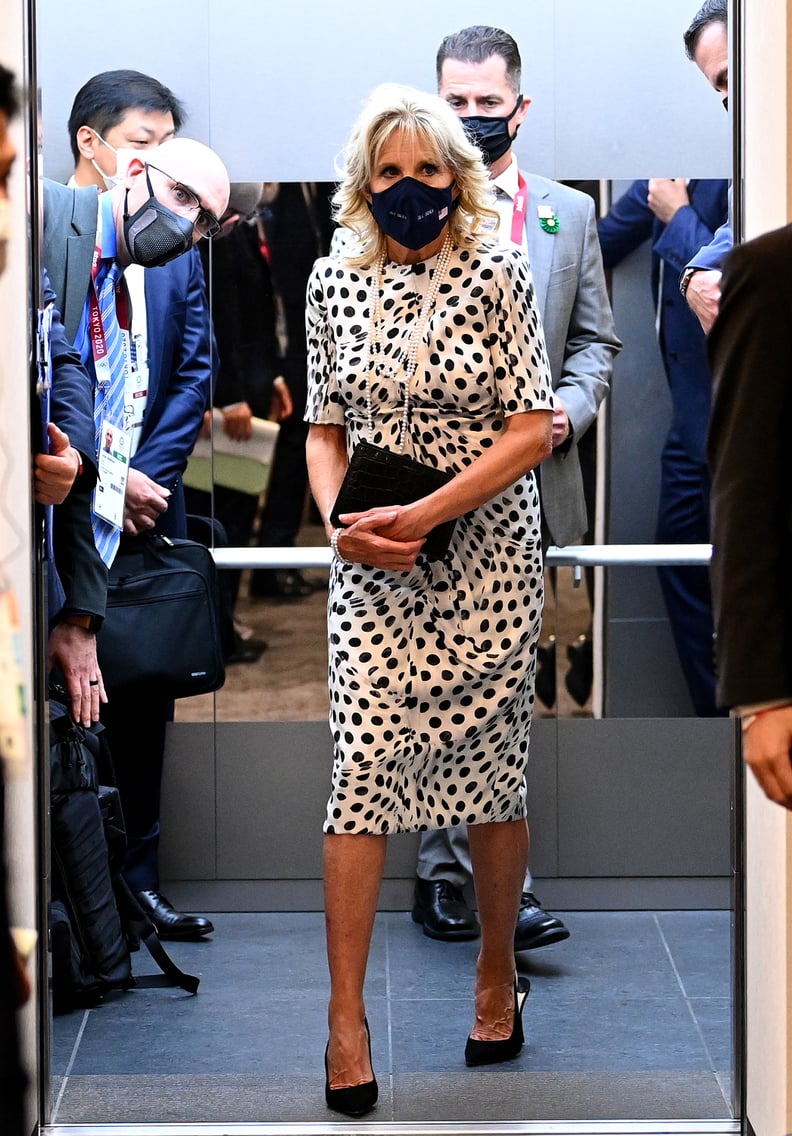 Jill Biden Rewearing Her Brandon Maxwell Dress
Jill Biden attended the games wearing a polka dot Brandon Maxwell dress she wore back in June while visiting Cornwall, England.
09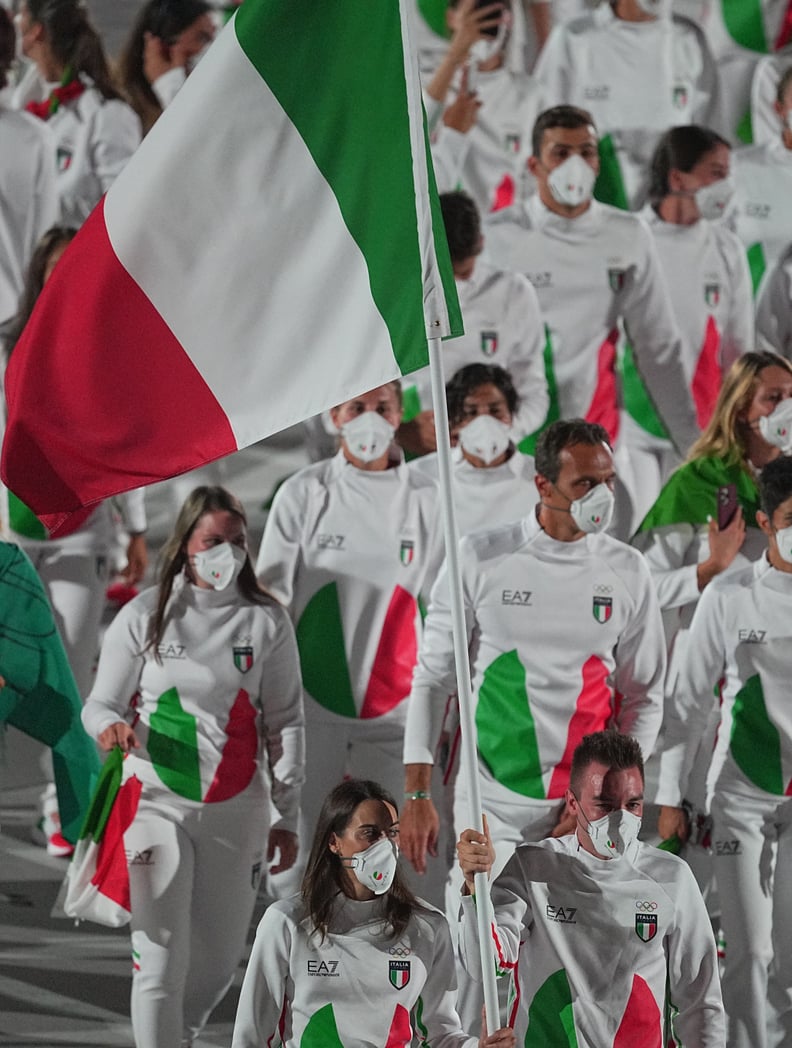 Team Italy's Giorgio Armani Outfits
Team Italy opted for these chic red, white, and green EA7 Emporio Armani uniforms for the Opening Ceremony. The best part is that fans can buy garments worn by the team on Armani's website as well.