Here's What Team USA Wore to Today's Tokyo Olympics Opening Ceremony
Ralph Lauren created functional and fresh outfits for Team USA athletes at the Tokyo Olympics and Paralympics closing ceremonies, and it's done the same for both opening ceremony parades today and in a month's time, respectively (can you believe it?!). The coolest (no pun intended) part about these uniforms is the battery-powered device with RL Cooling technology in the back of the flag bearer's white denim jacket — and athletes received identical cooling devices after the opening ceremony parades to attach to their navy blazers. This technology is not to be confused with the heated jacket from 2018 Winter Games.
The cooling technology "fuses fashion and function," David Lauren, Ralph Lauren's chief branding and innovation officer and vice chairman of the board, stated in a press release. "When you're at the opening ceremonies, you're there for 4, 5, 6 hours, and in Japan, that's going to be very hot and humid," said BMX racer and Olympic gold medalist Connor Fields on the Today show on July 14, calling the device a "little air-conditioner."
Aside from the aforementioned blazers, the "classic all-American" Team USA opening ceremony outfits include a striped T-shirt; a pair of red, white, and blue shoes; a flag-inspired printed scarf; a striped Repreve recycled polyester belt; denim pants with a patch made from an innovative leather alternative called Mirum; and a cotton mask. Like the closing ceremony fits, these clothes incorporate sustainable materials. Get a first look at the uniforms on Olympic and Paralympic contenders ahead for the highly anticipated Tokyo Games.
To learn more about all the Olympic and Paralympic hopefuls, visit TeamUSA.org. Watch the Tokyo Olympics, beginning July 23, and the Tokyo Paralympics, beginning August 24, on NBC.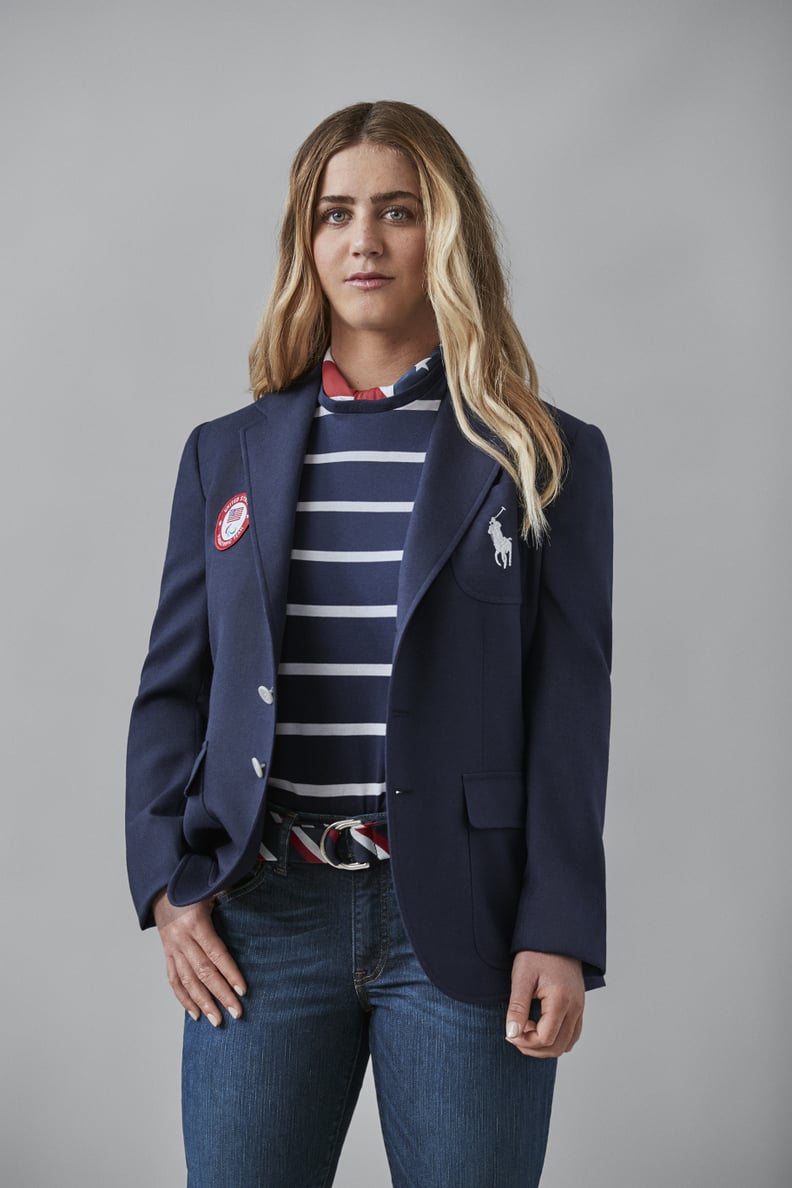 Team USA Opening Ceremony Outfit on Surfer Caroline Marks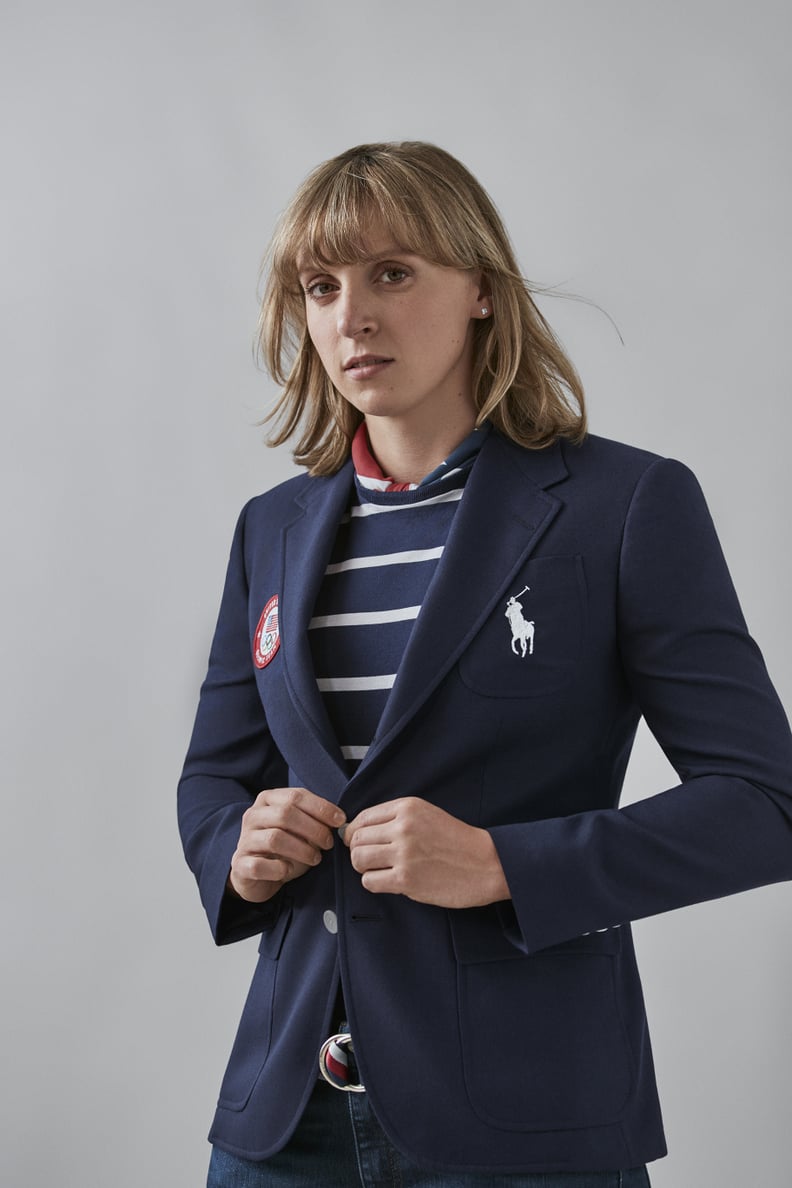 Team USA Opening Ceremony Outfit on Swimmer Katie Ledecky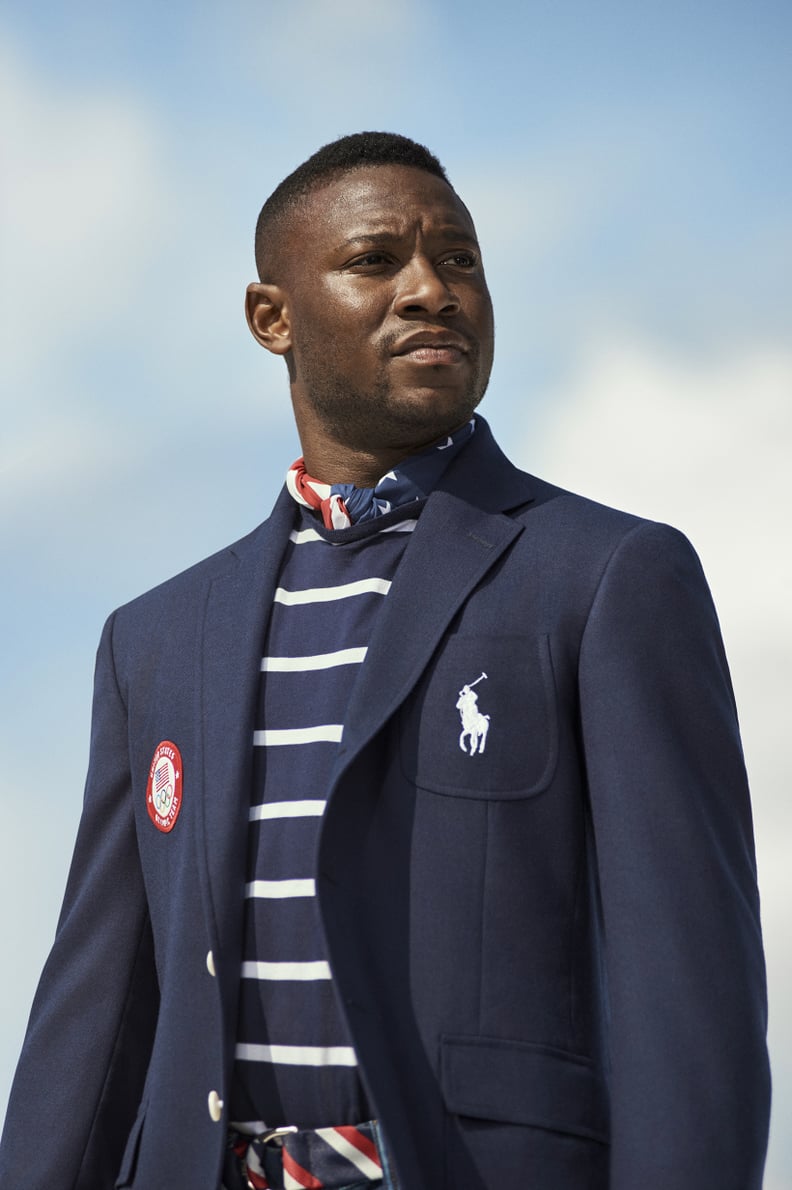 Team USA Opening Ceremony Outfit on Fencer Daryl Homer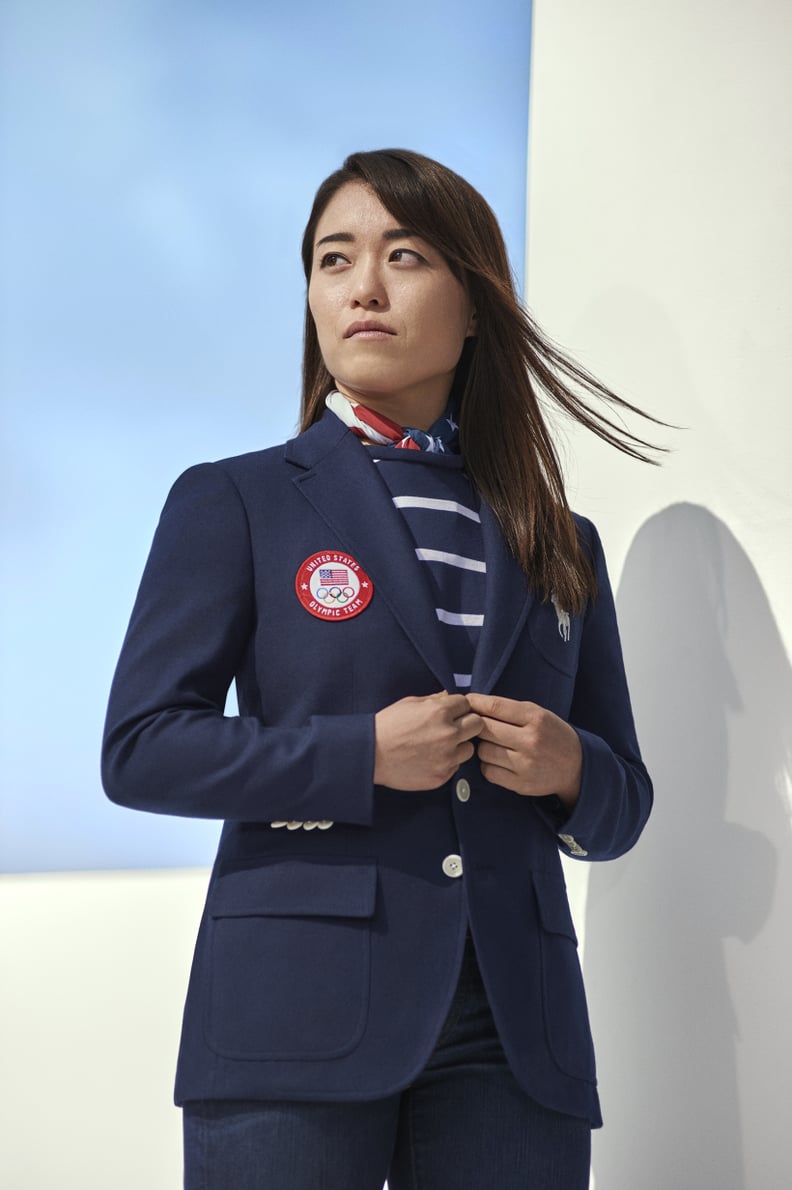 Team USA Opening Ceremony Outfit on Karate Athlete Sakura Kokumai
Team USA Opening Ceremony Outfit on Water Polo Athlete Ashleigh Johnson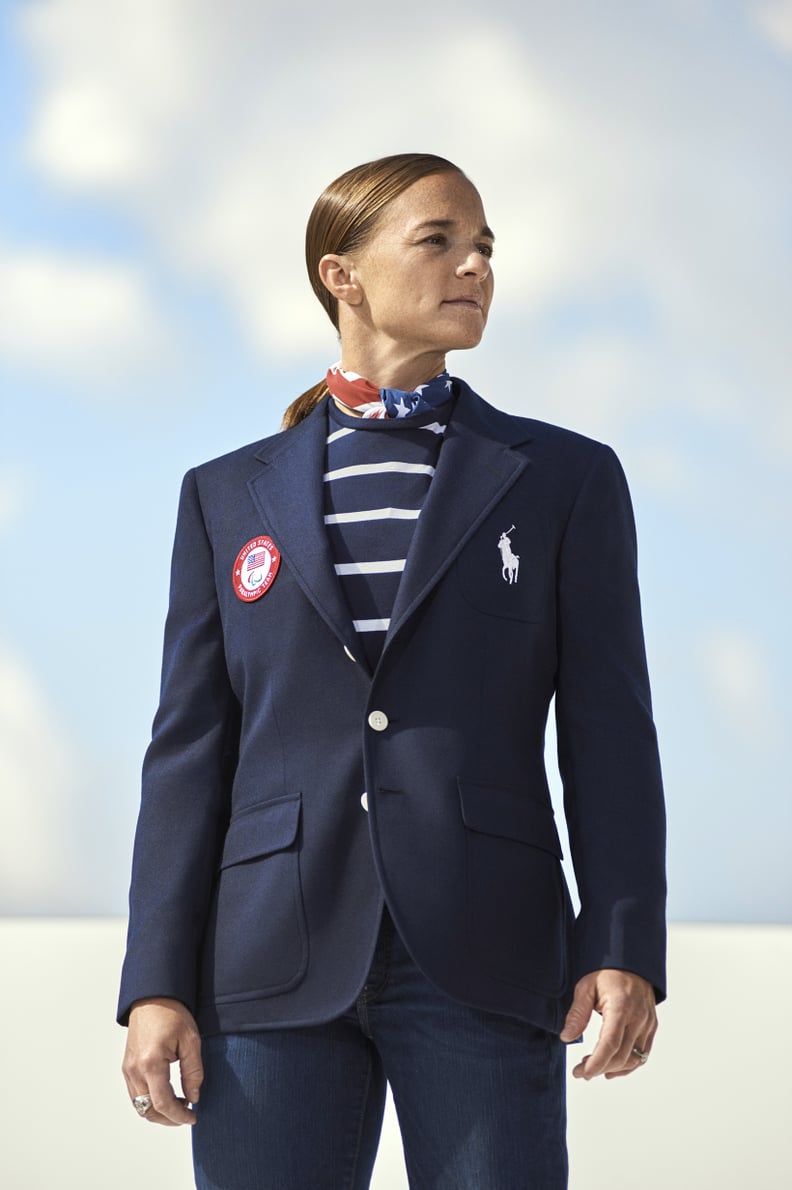 Team USA Opening Ceremony Outfit on Paratriathloner Melissa Stockwell
Team USA Opening Ceremony Outfits on Beach Volleyballers April Ross and Alix Klineman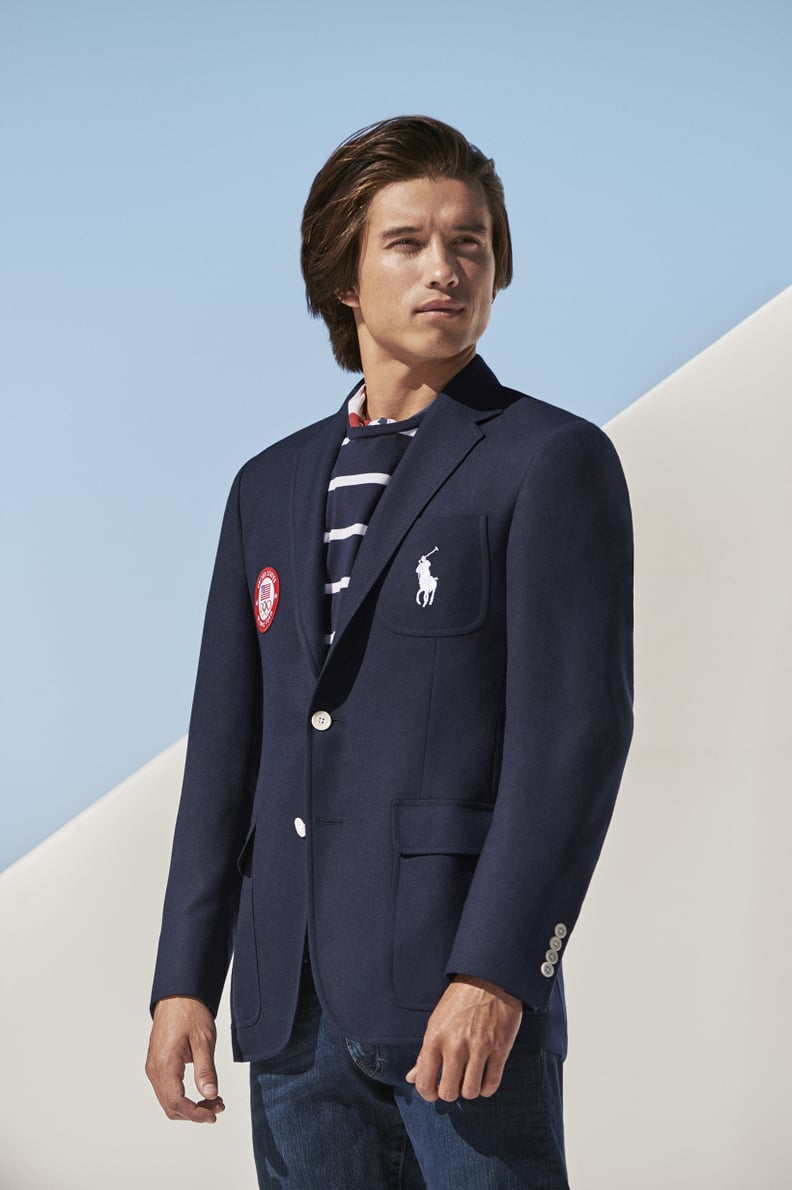 Team USA Opening Ceremony Outfit on Park Skateboarder Heimana Reynolds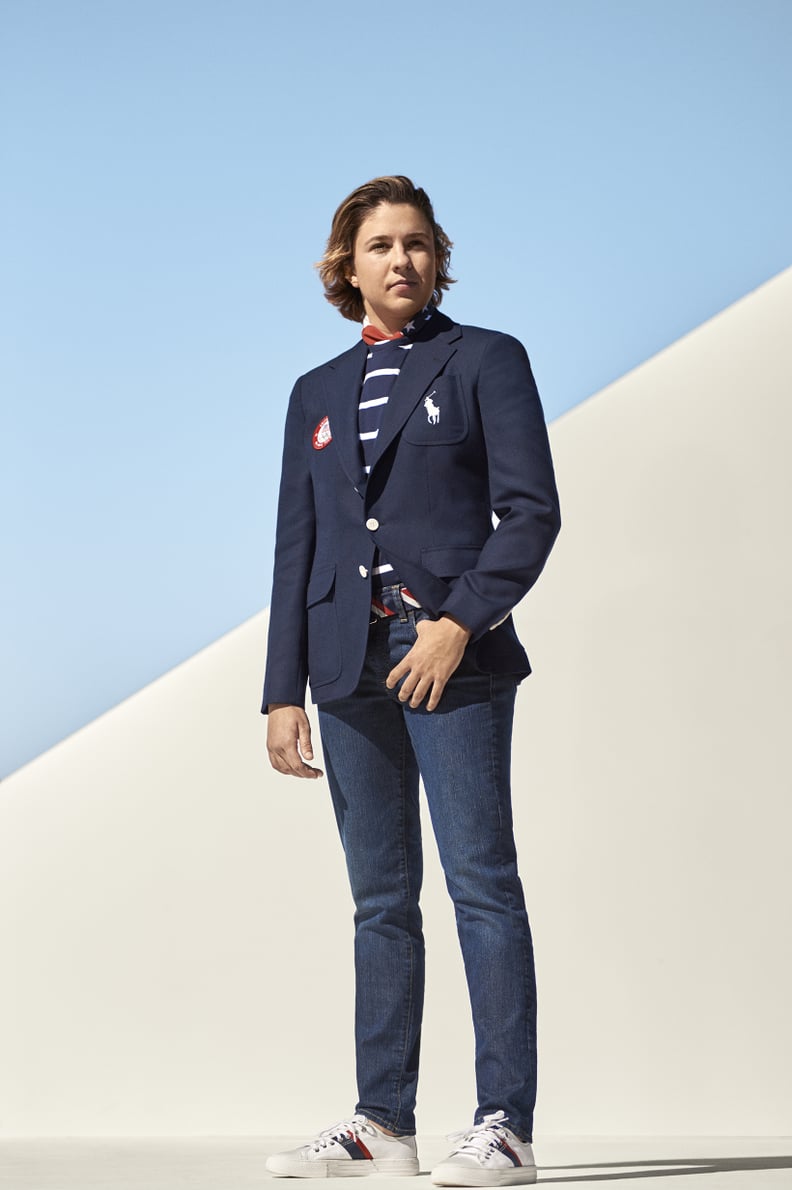 Team USA Opening Ceremony Outfit on Park Skateboarder Jordyn Barratt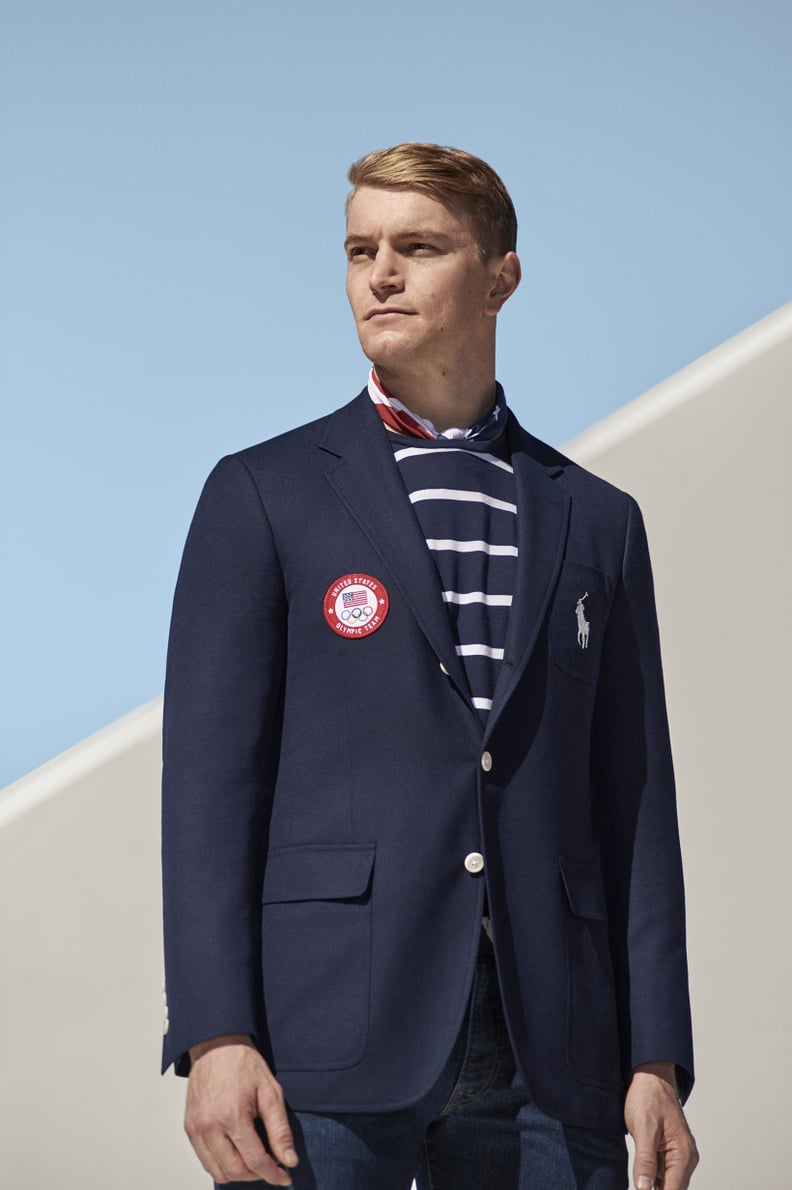 Team USA Opening Ceremony Outfit on BMX Racer Connor Fields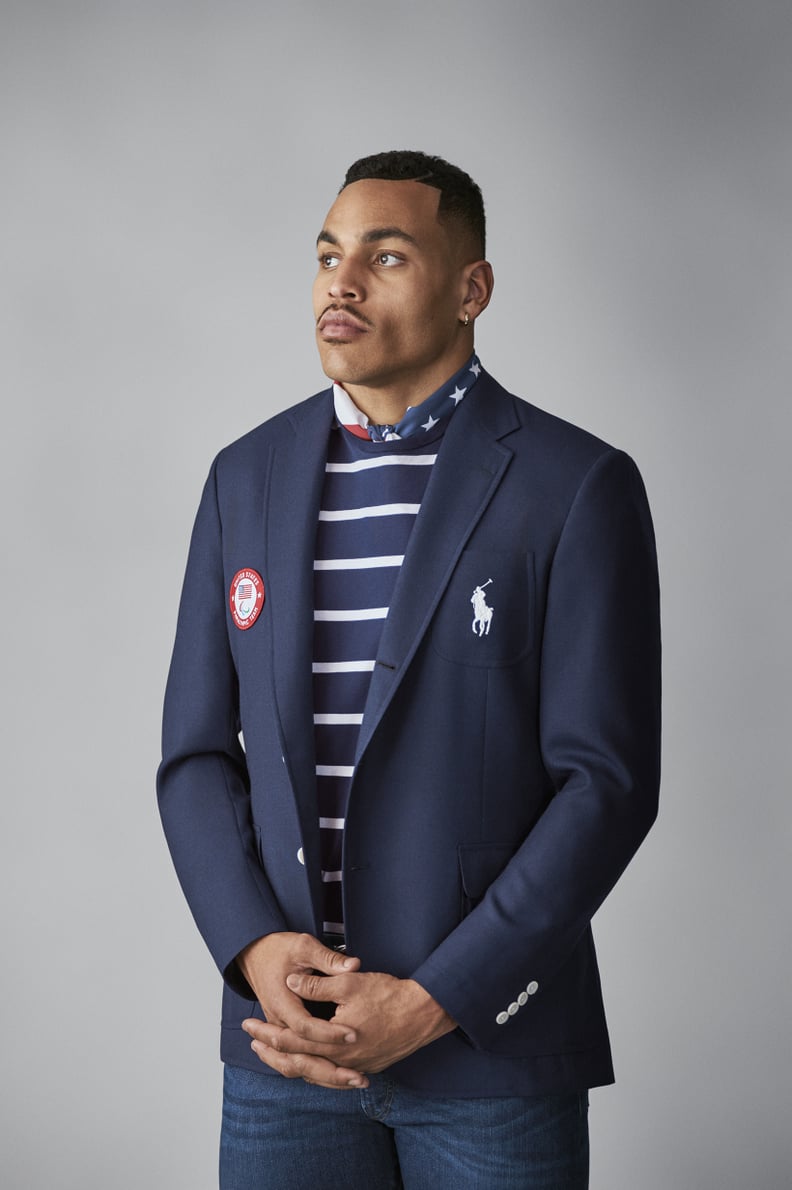 Team USA Opening Ceremony Outfit on Para Track and Field Athlete Roderick Townsend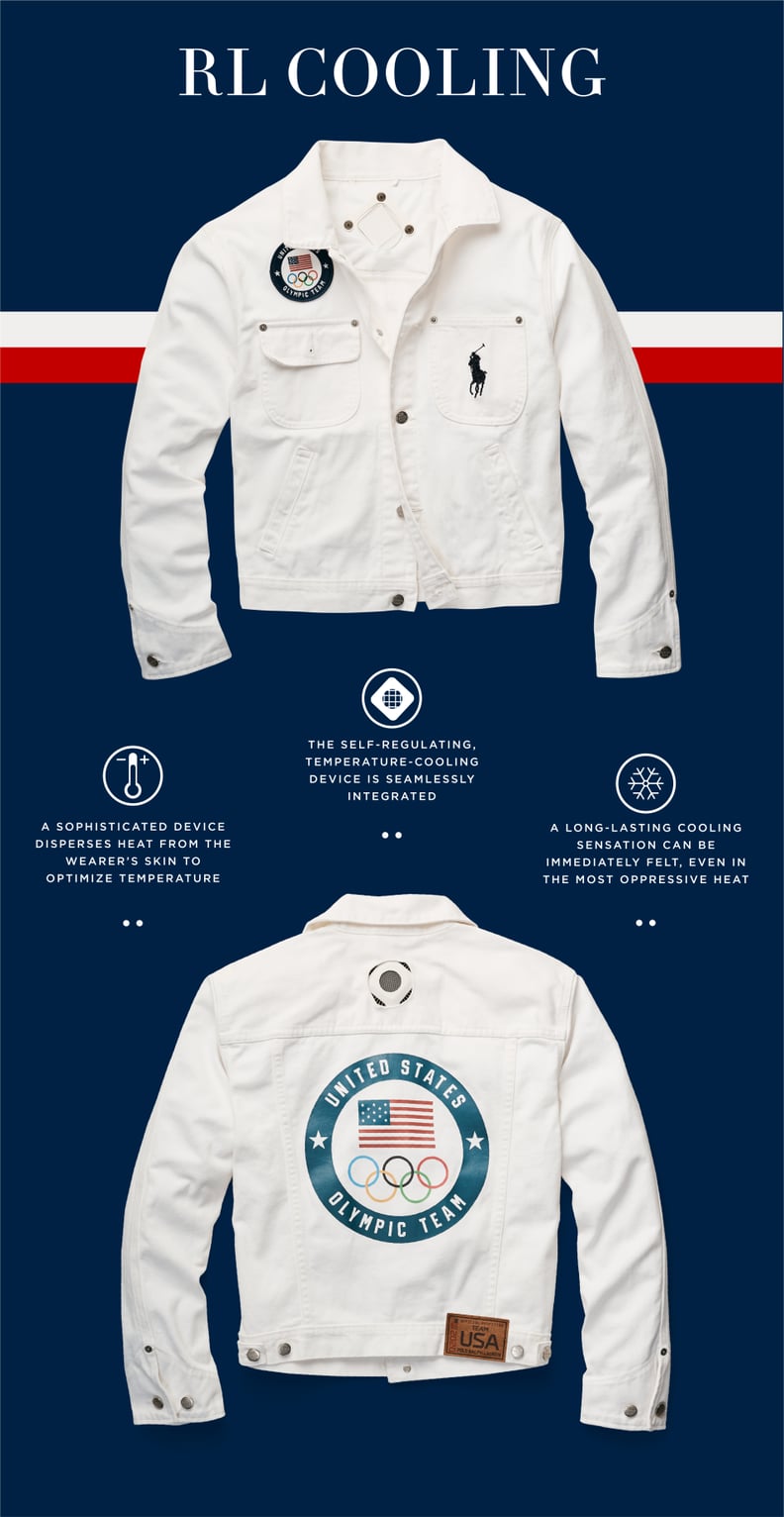 Team USA Opening Ceremony Outfit featuring RL Cooling Technology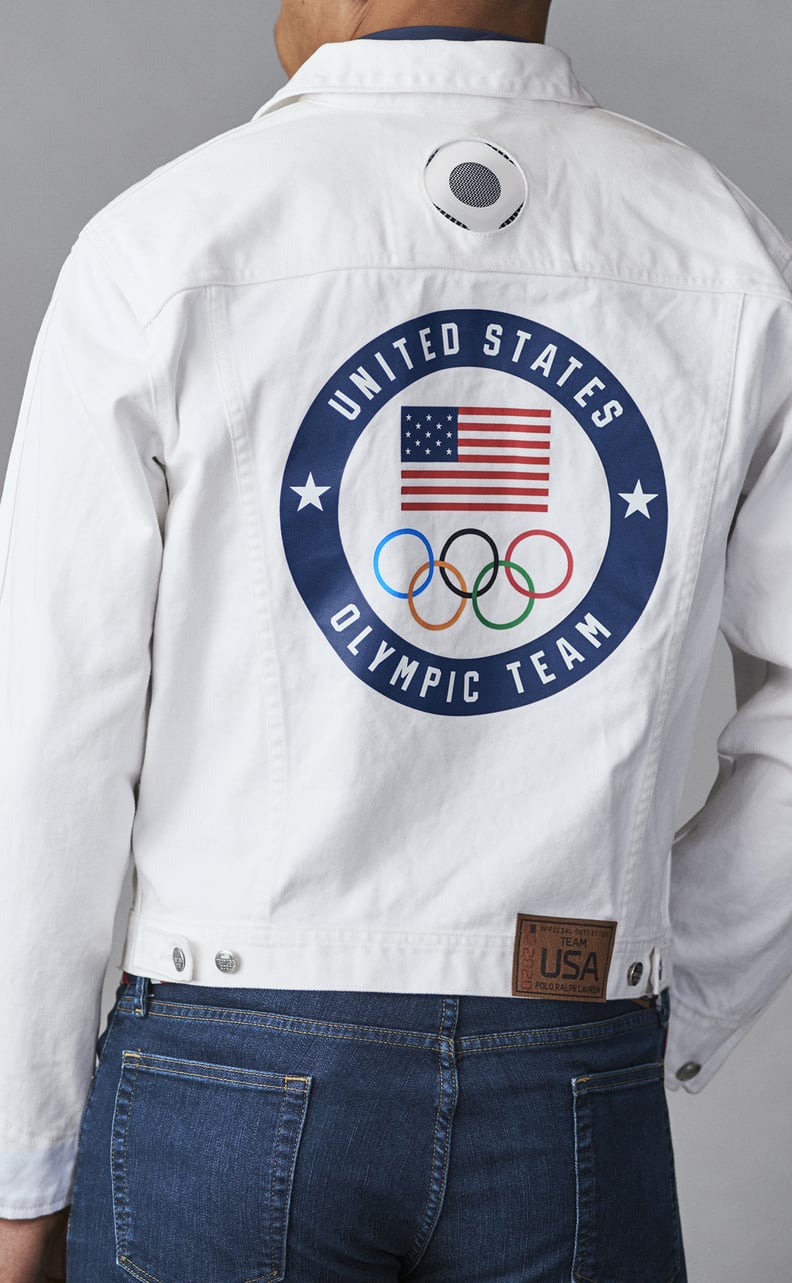 Team USA Opening Ceremony Outfit Back of Flag Bearer Jacket