The Cannes Film Festival Is Basically Just a Fabulous Cate Blanchett Catwalk
You guys, Cate Blanchett has made such a statement at the 2018 Cannes Film Festival. Every single outfit she's worn is perfection, from the moment she touched down in France. We're not just obsessed with her rainbow Givenchy skirt but with every single darn piece. (Though she's not the only one who got creative on the red carpet at this year's festival.)
Cate is chair of the Cannes jury this year, which means fantastic suits are in the cards too. If there's a look Cate rocks more than a knockout dress, it's a slouchy masculine two-piece. Scroll through this gallery of every look she's worn during the festival, and prepare yourself for a serious girl-crush.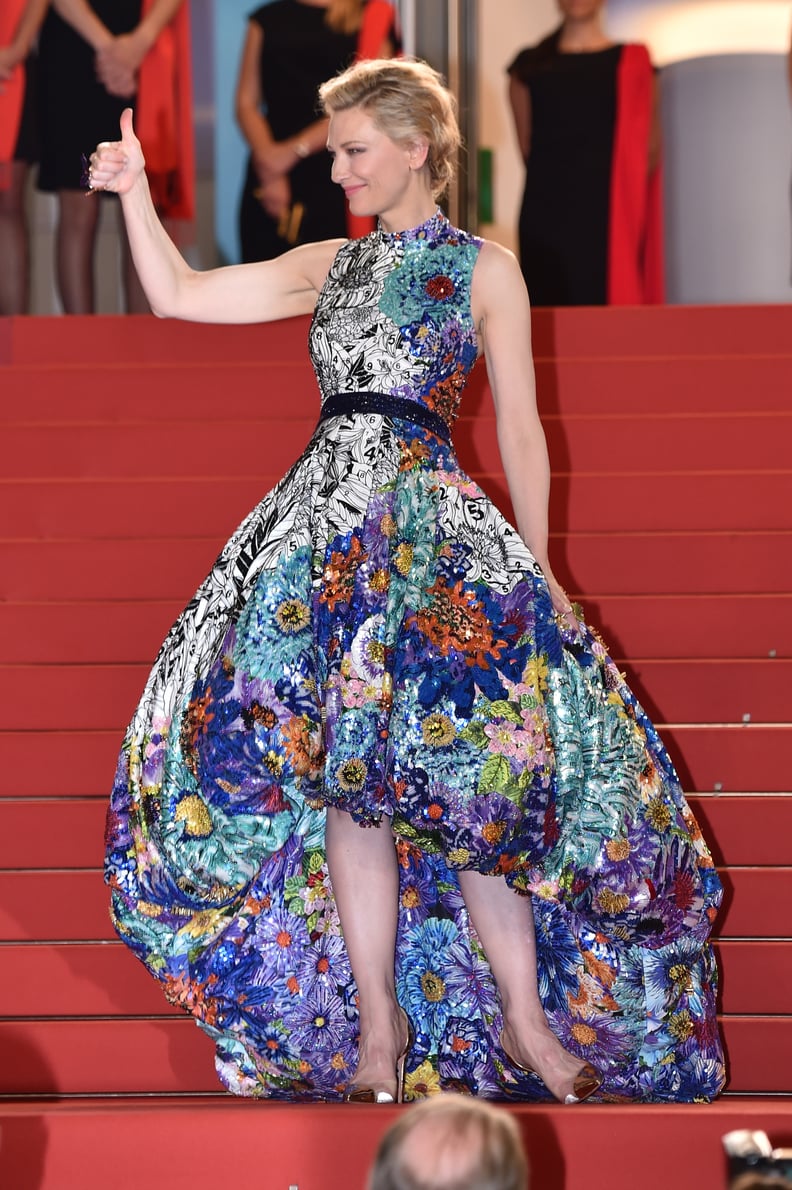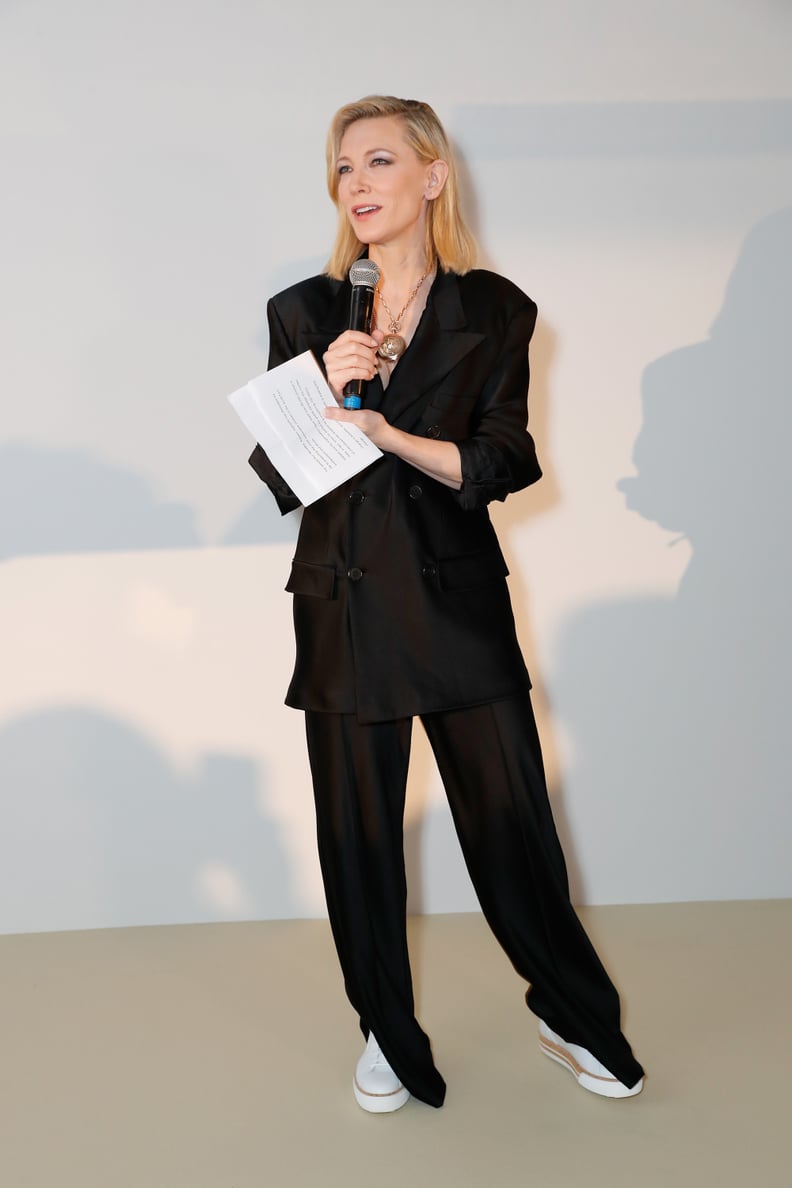 Wearing a black satin suit from Maison Margiela Artisanal at an event to honor the Kailash Satyarthi Children's Foundation.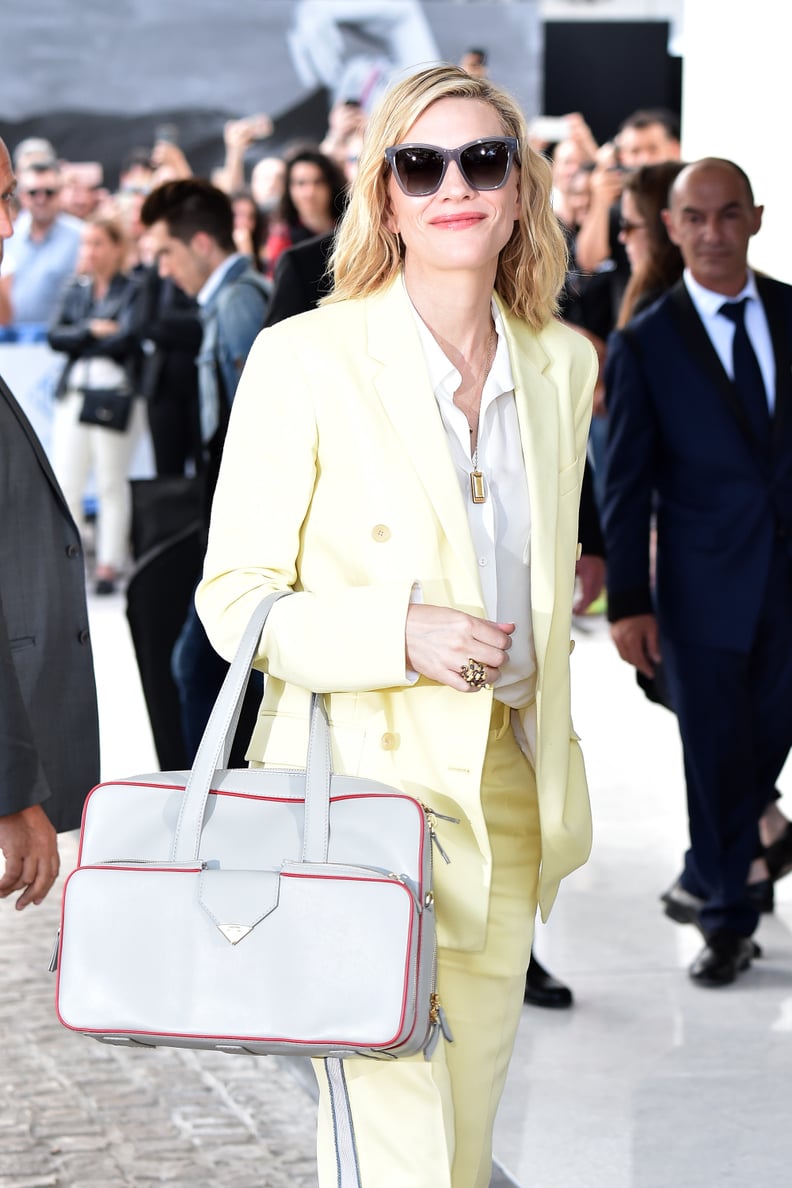 Cate's lemon yellow suit is Calvin Klein. Her stylist Elizabeth Stewart and Tyler Ellis designed the bag!