12 Things You Should NOT Wear After You've Graduated College
Before you get too sentimental, we're here with some tough love: there are certain pieces, no questions asked, you should boot from your closet the second your undergrad days are over. But now for the good news? They don't all need to be totally banished.
When you're lounging at home and logging serious couch hours, anything goes. Our sole goal is to help weed through some items best left out of the public eye now that you turned into a grown-up with a salary and 401k. Scroll down for a dozen pieces you should think twice about during this stage of your life.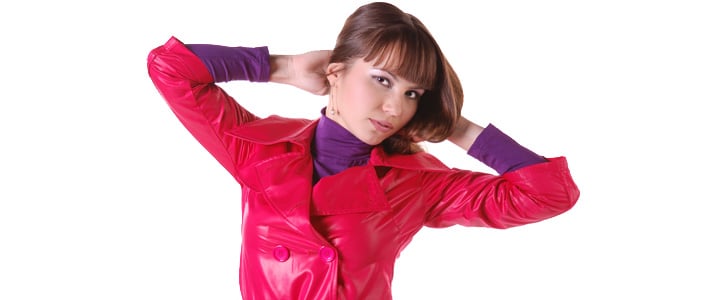 1. Bad Fake Leather
When you're a college student on a budget, a $25 faux leather motorcycle jacket might be the only thing that you can afford. But come grown-up world, you can do better. While the real thing might still feel like a stretch, invest the shopping time into checking out higher quality vegan pieces. It's worth it.
2. Leggings as Pants
No one can argue the comfort factor of a pair of stretchy leggings, but they were never intended to replace jeans or slacks (even with a long top that covers your bottom!). You don't have to throw your pairs out, but reserve them for the gym or at-home lounging.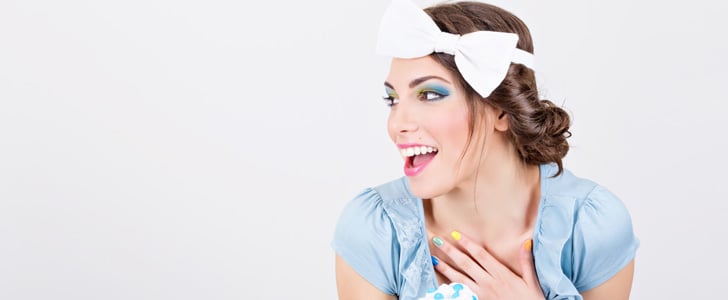 3. Overly Cute Headbands
Blair Waldorf had her day, but headbands have quickly slid off the style spectrum ever since the original Queen B went and turned into a married lady. If you love the general look, pick a skinny style or a crown-like number for a big night out. No bows, please.
4. Cheerleading Shorts
On any given day at your school's gym, we're willing to bet that more than half of the females present were wearing a pair of Soffe shorts. Undeniably comfortable, they were just right for the elliptical or wearing to bed. At this stage in life, treat yourself to a slightly more chic pair of PJs.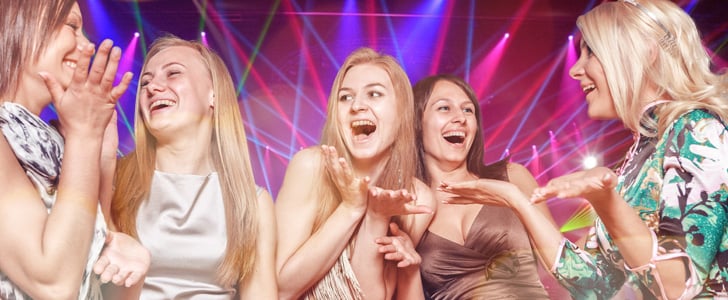 5. Jeans With a Going-Out Top
Tight student budgets mean maximizing your outfit options, which meant the uniform for evenings out from age 18 to 21 consisted of a pair of jeans and a sparkly, bright, or otherwise revealing top. While the sexy party shirt still has its place, turn it into a killer outfit: skip the jeans and wear with leather shorts or a pencil skirt.
6. Slippers as Shoes
When Winter weather reaches a certain low point, Uggs are necessary — but not their slipper iterations. If you're going out in cozy footwear, please only pull on the classic style. If it's meant to be worn only inside the house, keep it inside the house!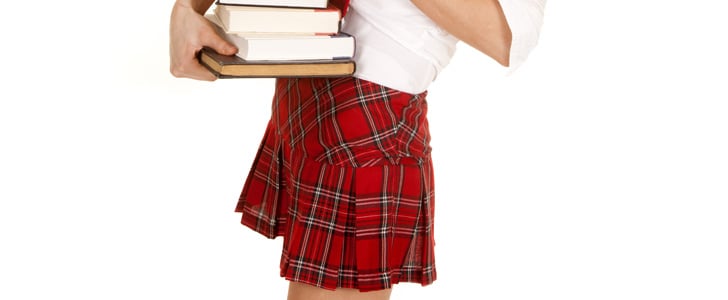 7. Schoolgirl Skirts
Starting with Clueless and culminating with Britney Spears's . . . Baby One More Time, schoolgirl skirts definitely had a big moment. But while we love plaid, the grown-up closet should do it in a skinny trouser, pencil skirt, or silk blouse. No pleats or sky-high hemlines, please.
8. Sorority Letters
For a certain type of girl (and school), Greek letters are one of the top collegiate accessories. While it's tempting to slip back into the happy days you associate with them, be warned: nothing's more off-feeling than seeing someone who's clearly past college sporting a sweatshirt or tee.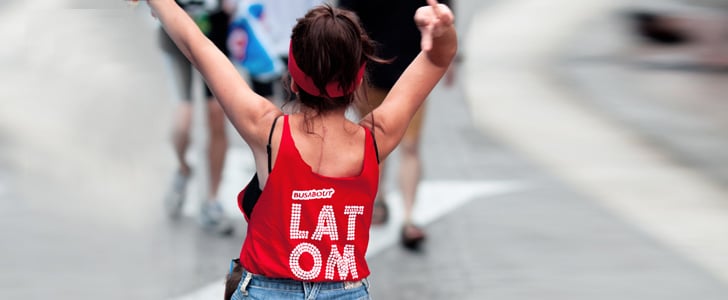 9. Event T-Shirts
The thing to do at university was design, buy, and wear tees for any and every event you attended. And while the habit resulted in a trove of tops to wear to the gym and on errands, they become a bit dated the minute your diploma is in hand. Donate and free up drawer space for all the new memories you'll make.
10. Casual Sweatpants
Let's be clear: we love slouchy, fashion-forward sweatpants worn with heels (we're looking at you, Kate Beckinsale!). But the oversize pair your stole from your boyfriend junior year? Or the velour flares with the pockets? Wear them all you want while sipping coffee at home Saturday morning, but resist the temptation to bring them out in public.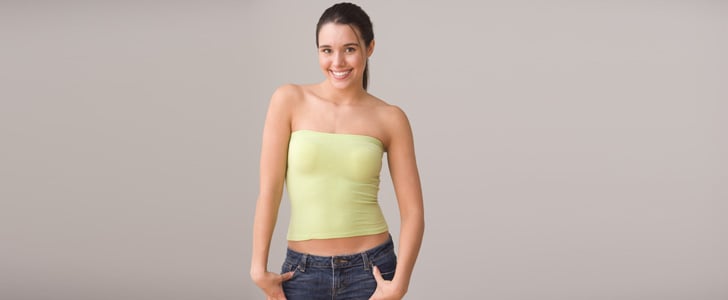 11. Bandeau-Style Tube Tops
Strapless tops will always have a place in the closet, but the snug-fitting style that popularized the early aughts has thankfully gone away. If you're still holding onto one . . . why?
12. Anything From College that DOES NOT FIT
It should go without saying, but if you're stashing a pair of shorts, your skinniest skinny jeans, or a dress you wore to that one fraternity formal and it simply does not fit, release it.