Kate Beckinsale White Sweatpants Outfit
Kate Beckinsale Makes Sweatpants Supersexy
As POPSUGAR editors, we independently select and write about stuff we love and think you'll like too. If you buy a product we have recommended, we may receive affiliate commission, which in turn supports our work.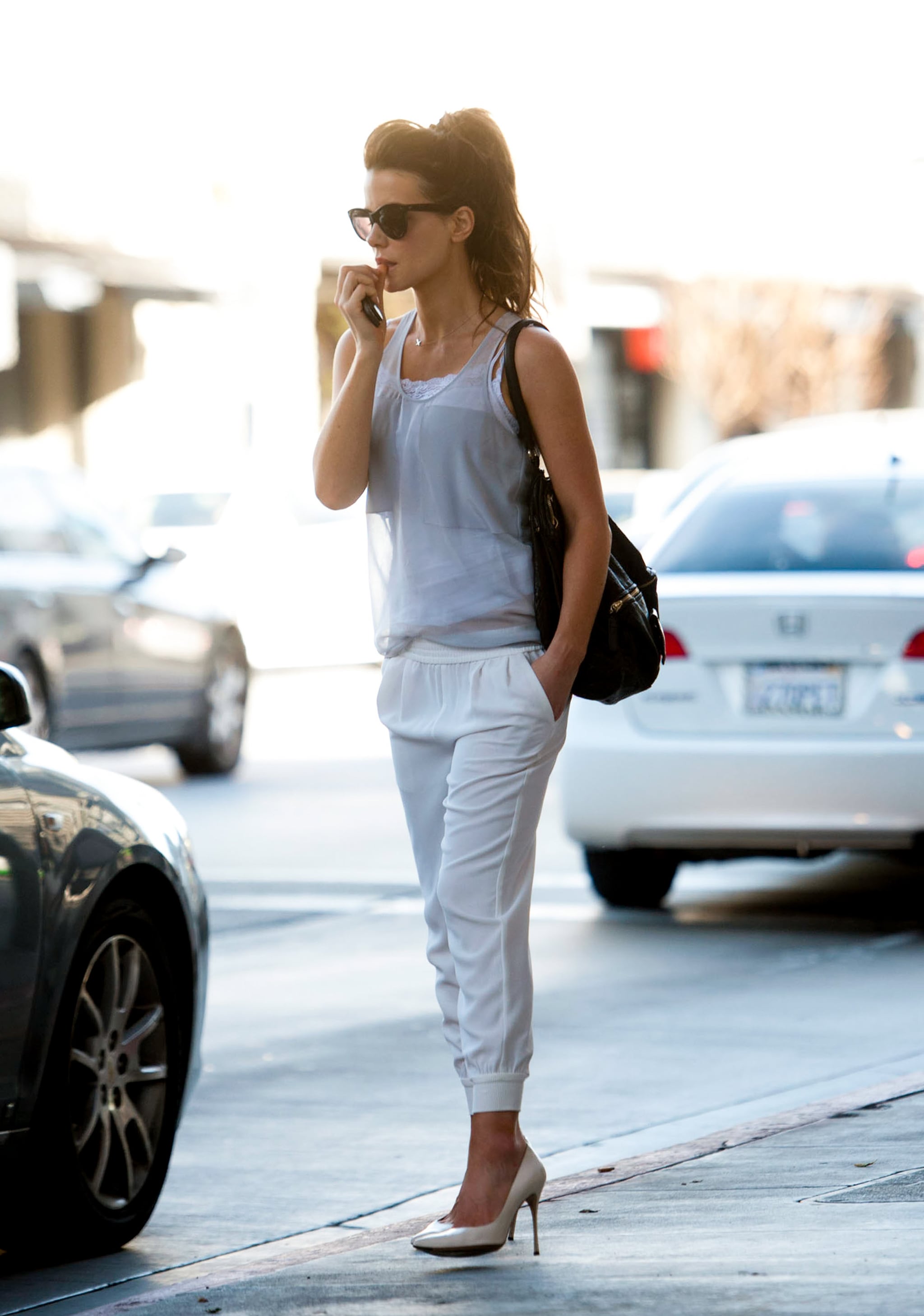 If you'd put sweatpants into the definitely-not-sexy category, Kate Beckinsale would kindly like you to remove them. The actress stepped out recently in a white Joie pair that had the requisite cuffed ankles and elastic waist, but managed to look more like sultry loungewear than a dad's weekend staple.
Maybe her pair looked decidedly not casual thanks to the bright white heels, sheer tank, and lacy underlayer that she wore it with. What's that you say? Need no further convincing? Re-create this sinfully comfortable look yourself by shopping below.