Freeform's latest psychological thriller Cruel Summer, produced by Jessica Biel, was filmed in Dallas, TX and takes place over the course of three consecutive years in the '90s. Starring Olivia Holt (Kate Wallis), Chiara Aurelia (Jeanette Turner), Harley Quinn Smith (Mallory Higgins), and Allius Barnes (Vince Fuller), the cast is stacked with talent and all of the actors share a deep understanding of who their characters are. They worked with costume designer Taneia Lednicky (who also assisted on Friday Night Lights, while we're talking high school storylines), to convey their personal evolutions from 1993 to 1995. The way these four kids process these trying, tumultuous years becomes so obvious through what they're choosing to wear — and the objects they leave to collect dust.
We talked to Taneia, along with all four stars of the show, about collaborating during fittings and discovering designer pieces that fit right in with their characters' sense of style. Not only did we find out where Kate Wallis's blue furry bag is from (you know the one!), we were delighted to discover that most of Mallory and Vince's clothing was thrifted and Chiara couldn't stop herself from purchasing Jeanette Turner's Steve Madden wedges IRL.
Taneia chalks this group love affair with '90s fashion up to a symbiotic cast and crew relationship. "They generously helped create each year's looks and spent time considering the details that led us through each year. We would look at reference photos together. Sometimes they would send me ideas from things they had seen online. They kept me true to their characters!" she said. Ahead, find out just how in tune everyone was to the outfit details you might have missed.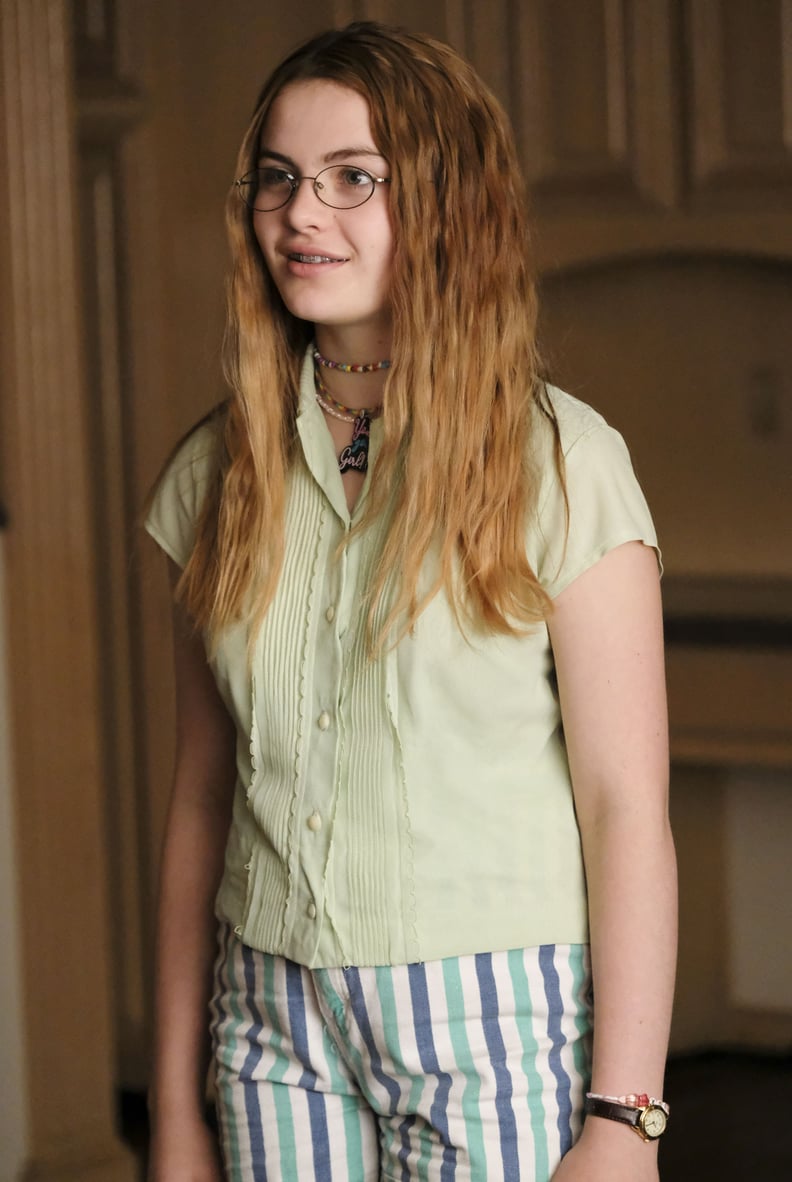 Jeanette Turner in 1993
"Jeanette embodies innocence and quirky individualism in 1993. She also acts as the standard bearer for the wholesome middle class look of the period. We made every effort to thrift real clothes from Goodwill, Salvation Army, St. Vincent de Paul, as well as some local vintage shops. We tried to find those special items that would have caught Jeanette's eye because they were fun, colorful, and playful," said Taneia.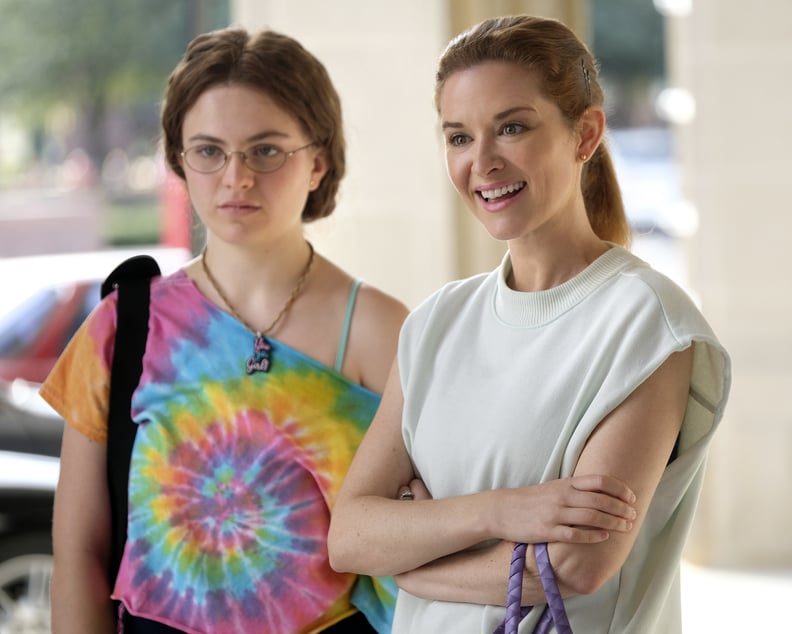 "The 'You Go Girl' necklace was a big part was big for Jeanette, having a different meaning to her throughout all the years. So this piece always connected me to the role," Chiara said of her character's most noteworthy piece of jewelry.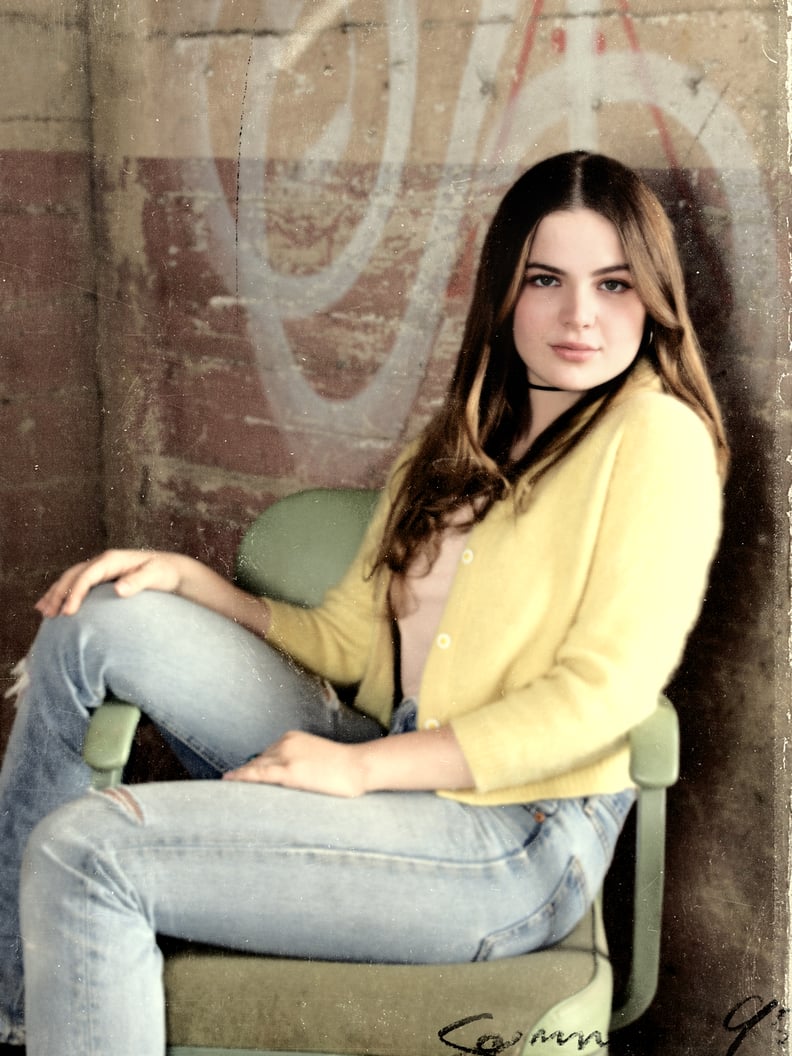 Jeanette Turner in 1994
"In 1994, Jeanette gets her wish: a ticket to the popular crowd, which comes with platform shoes, of course. (Thank you Steve Madden.) We bought more new things for her this year, in a more grown-up palette. We benefited from the '90s being a popular trend right now, and hit stores like Urban Outfitters," Taneia said.
Chiara herself was so inspired by the Steve Madden shoes, she went to buy a pair of her own after filming, fully influenced by the '90s outfits her character wore, which she said mostly felt true to Jeanette during this in-between year. "This year reflected a bit more of what her look would be if it was less influenced by the opinion of others," Chiara explained.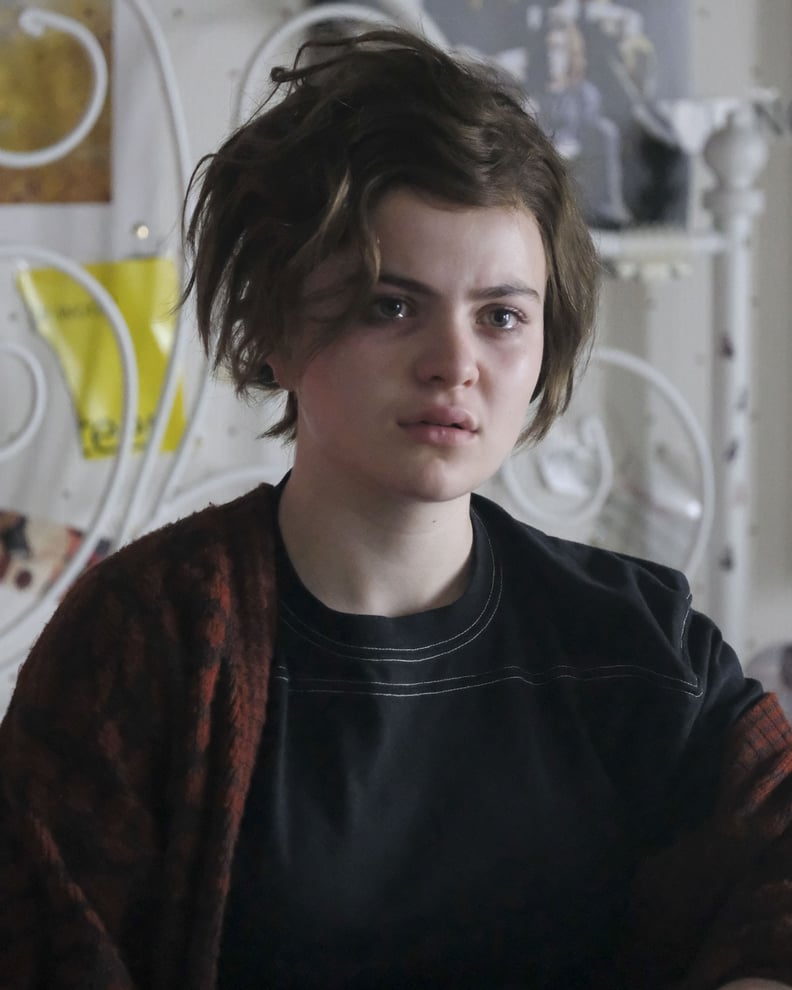 Jeanette Turner in 1995
"1995 sees Jeanette's world collapsed. She hides out from everyone, including herself. She wears clothes for comfort and protection, layering up even in the summer. The color has drained out of her wardrobe, which we found in every unlikely place. Back to the thrift stores, with an eye to the reject rack. Yard sales and estate sales helped fill her closet too. We looked for the worn and forlorn. Each year has an arc to it, including this one, and we do see her emerge from her cocoon, slowly loosing layers and showing skin," Taneia said.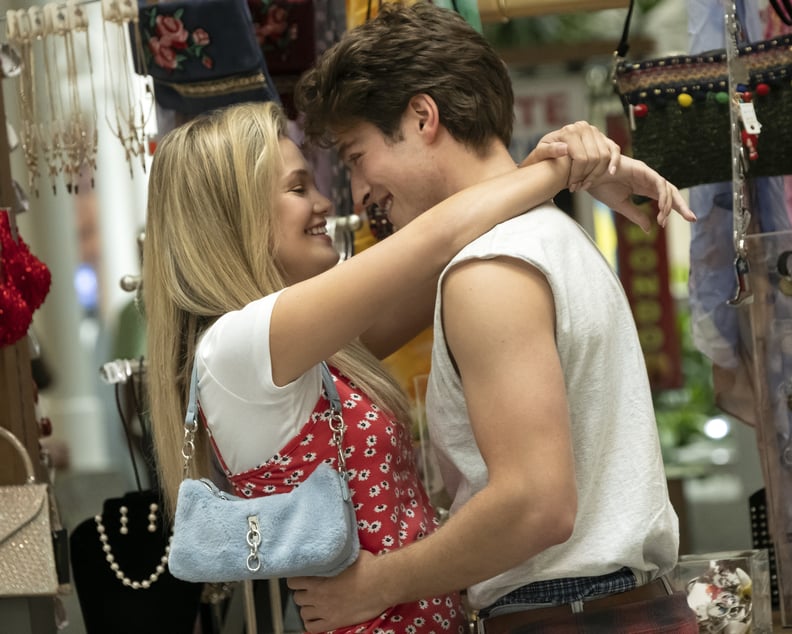 Kate Wallis in 1993
"That blue purse is so much impracticality and indulgence on a chain that it's almost a pet!"
"In 1993, Kate looks like what every high school teen girl wishes she could be: smart, popular, and born to wear white jeans! Her family has more resources than Jeanette's, and sets the fashion standard for the town. They dress with the awareness that they will be seen. This meant looking for new clothes rather than used — looking for flair with no accessory left behind. Reformation didn't let us down," Taneia said. And as for that blue furry purse Jeanette compliments Kate on at the mall? It's from PrettyLittleThing! "That blue purse is so much impracticality and indulgence on a chain that it's almost a pet! We had a white purse we liked as well, but it looked too dull. Kate has youthful vitality, and a purse for every outfit in 1993, at least."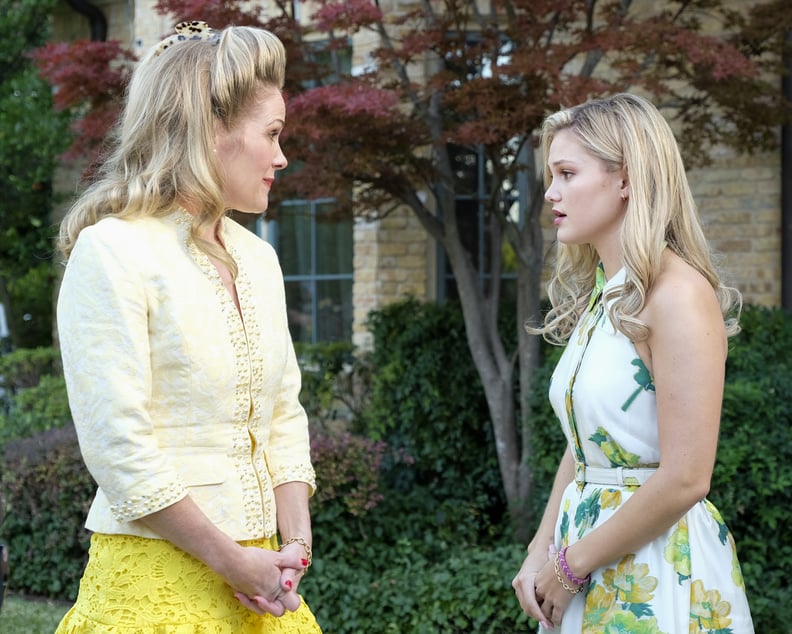 "Kate has very different jewelry sets throughout each year. Some may be worn by her mother or she chooses not to wear any at all," Olivia Holt explained. "I make choices within the character of playing or fidgeting with the jewelry through the scene, pending on what's happening in that moment of course. But the jewelry always stands out to me."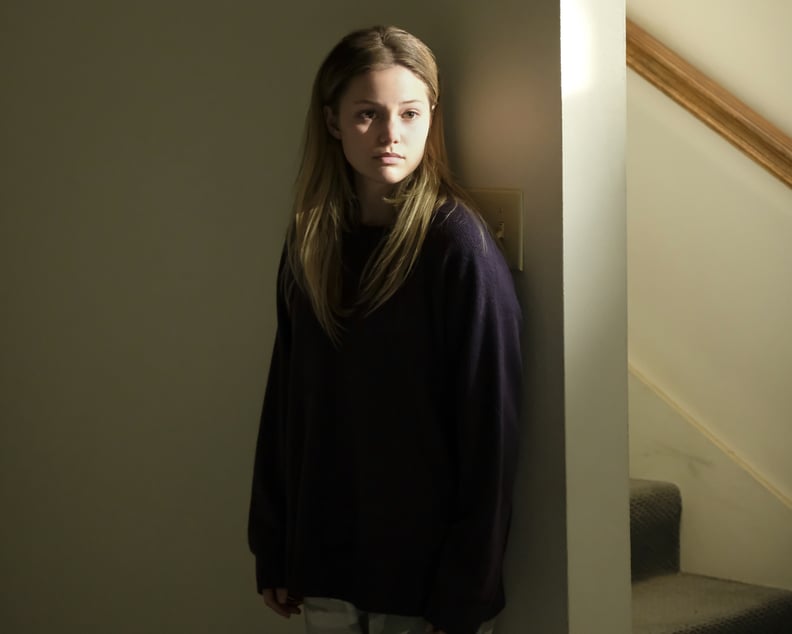 Kate Wallis in 1994
"1994 puts everything Kate thought she knew about life to the test. Her circumstances force her to consider what is important, and it is not accessories..." Taneia said of this dark time for Kate.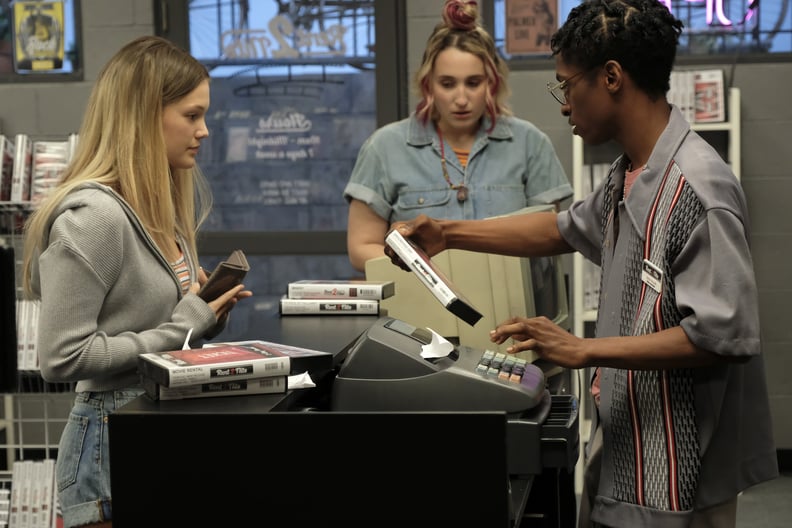 Kate Wallis in 1995
"In '95, Kate pretty much runs the '90s grunge. The way she not only embraces her style but her newfound confidence makes every look she wears THAT much better," Olivia said, confirming she took home a few of the flannels from set that Taneia sourced for her character for this period.
"1995 gives Kate her first chance to decide who she is for herself. The move is reflected in her choice of clothing for a reason other than how she looks to others. She cares how it feels, how it moves. She puts things together in a new way. In this way, she and Jeanette are alike during this time. The path toward adulthood includes seeking expression of their authentic selves," Taneia said.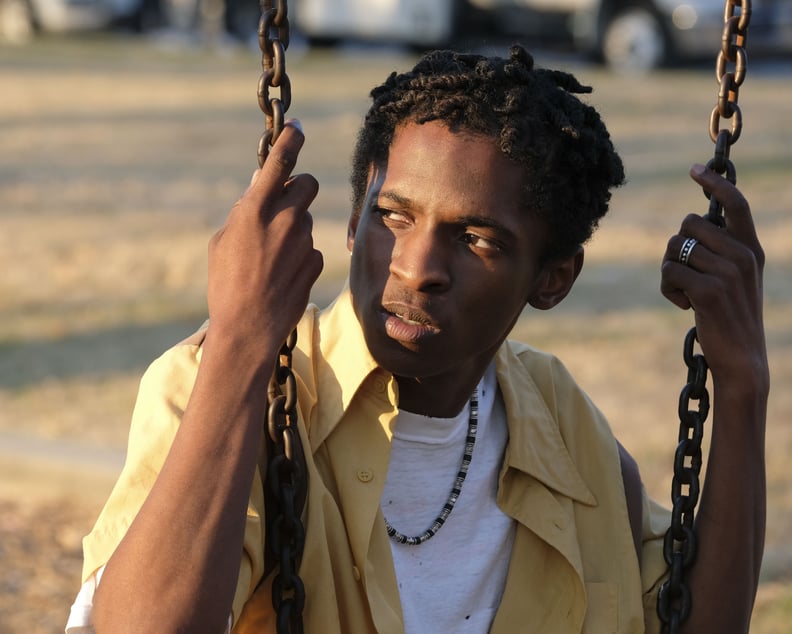 Vince Fuller
"Allius Barnes crafted a thoughtful, careful Vince. It was a joy to work with him. We put together a closet of thrifted and vintage clothes. He asked for used clothes and he didn't want flash, just subtle substance. Allius watched the practicality of things and what they were for." Taneia explained, confirming that many of his pieces came from Doc's Records and Vintage in Fort Worth, Texas, as well as Dolly Python, Lula B's, and Omaha Army Navy.
"In '93, Vince wears a house key necklace. In '94 he has his signature blue dress shoes, seen in the mall in the pilot and on his first date with Ben. In '95, he practically lives in these big, black boots. They all really pull me back into it," Allius noted of his character's key essentials. "In the pilot, Vince walks past the Harris's house alone in '95 for a few seconds. That outfit with the Walkman, the boots, and army button-down really hit it on the head."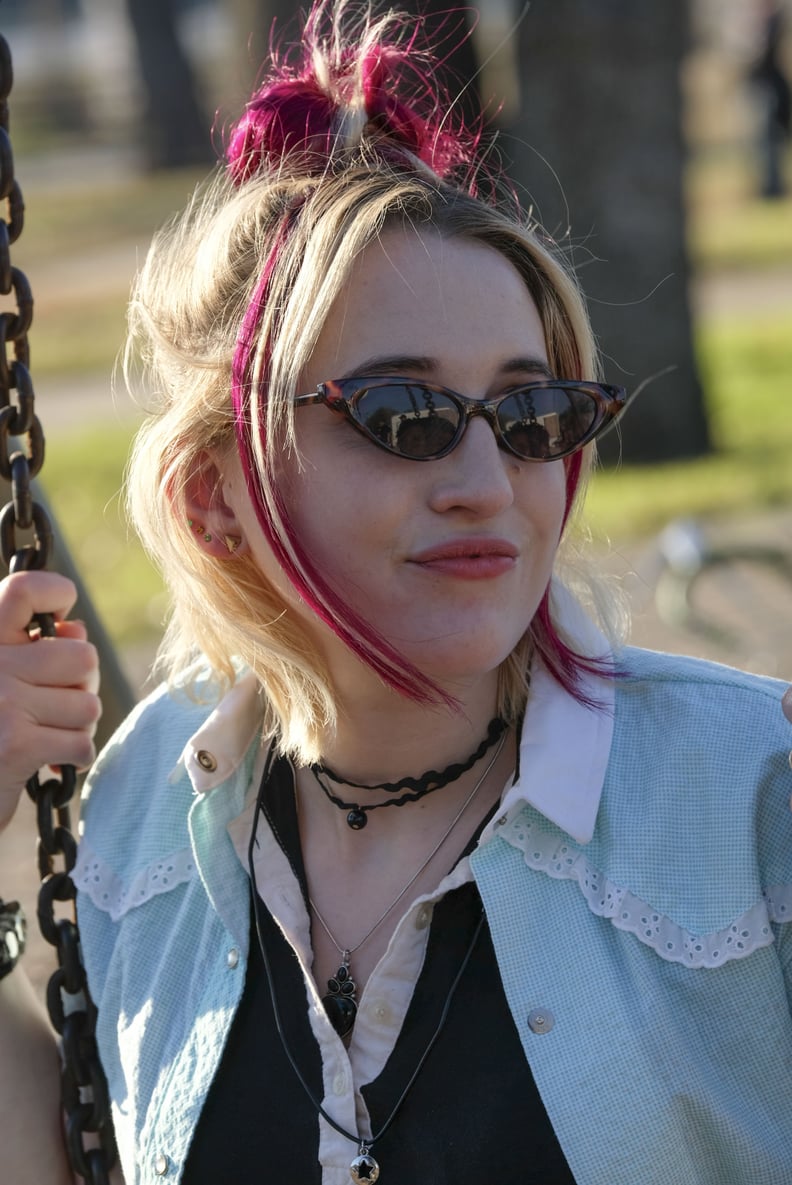 Mallory Higgins
"To Mallory, everything is an opportunity for self-creation, and that includes fashion from the street. Literally, things found in the street could be refashioned and included in an outfit. She refuses rules and definitions. Even if she could afford it, she would not want an outfit from a fancy department store that someone else put together. She wants to make it herself, sometimes literally," Taneia said. Taneia dug through old costume stock at Southside Studios that she refers to as "a treasure box of dusty delights." Many of Mallory's outfits started there.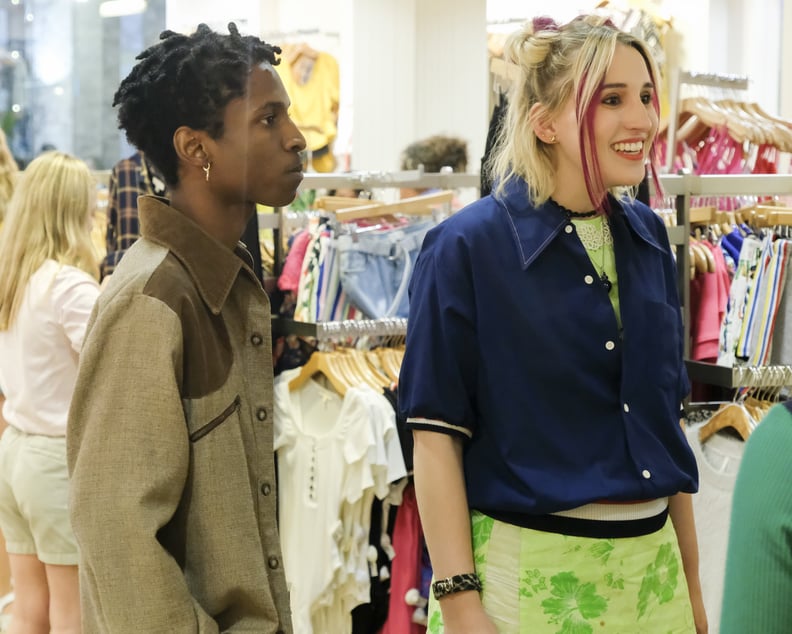 "I personally prefer Mallory's outfits in '94 and '95 because they are clothes I would absolutely wear in my real life, but I feel like a lot of her '93 outfits best express who she is," Harley Quinn Smith said of her character. "I also picture all of her clothes being in a pile on her bedroom floor that she just pulls randomly from when she gets dressed. In '93, she wears a lot of conflicting patterns, like floral and plaid at the same time, which I feel exemplifies how she doesn't really care what people think. If she likes her floral shirt and plaid vest, then she's going to wear it and not think twice about it because she knows she looks dope and that's all that matters. There's this necklace that Mallory wears in '95 that is a chain with a bunch of different color biceps on it. It was such a strange find and yet so perfectly Mallory. If Mallory were an inanimate object, it would be the bicep chain."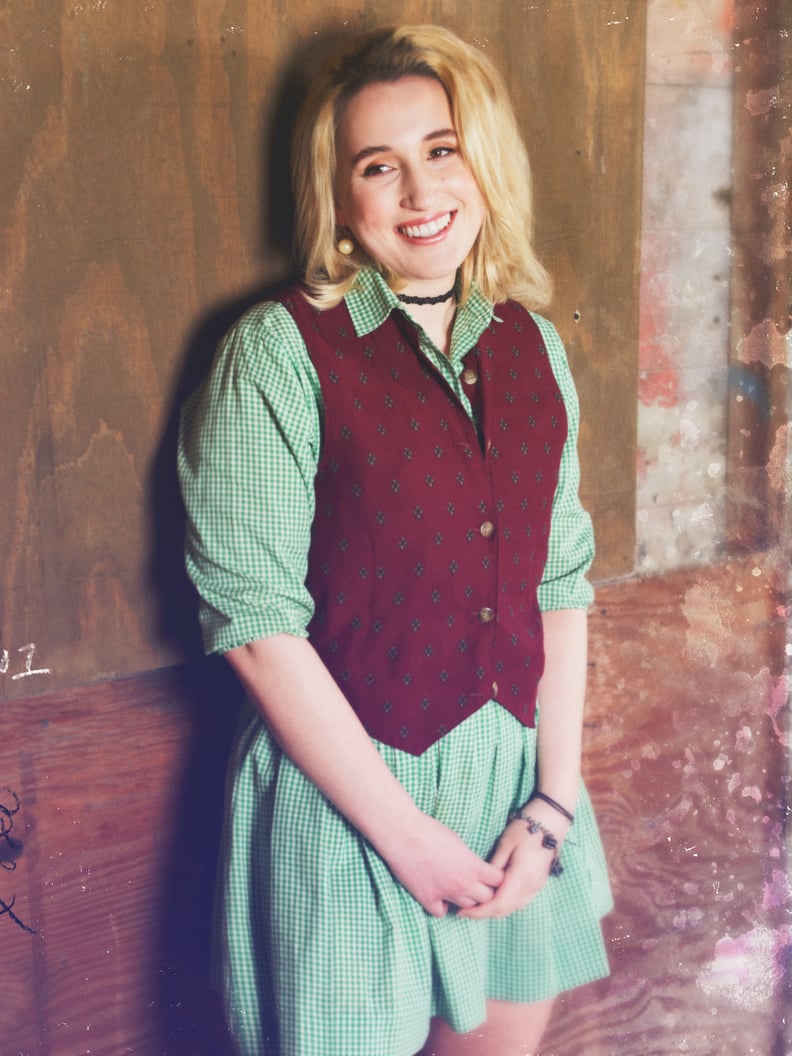 "Men's and women's clothes were proven to be false distinctions by Mallory."
"Mallory's clothes came from everywhere, including old uniforms. We looked for the overlooked. The lining of a jacket became a vest. A jacket became a canvas. Men's and women's clothes were proven to be false distinctions by Mallory. She wears what she likes, what she finds, and what she creates, and doesn't let her clothes define her," Taneia said.
Harley ended up taking home a pair of Mallory's men's trousers from the '93 period, along with an oversize sweatshirt from '95 that she loved. "I think I asked to take literally all of my wardrobe home, but I was not allowed. Every time we wrapped an outfit, I was like, 'Can I have this?' I regret not stealing things," Harley joked.