As POPSUGAR editors, we independently select and write about stuff we love and think you'll like too. If you buy a product we have recommended, we may receive affiliate commission, which in turn supports our work.
Freeform's Cruel Summer is the latest psychological thriller everybody is talking about right now. Taking place over the course of three years — 1993, 1994, and 1995 — the series follows the lives of a group of teenagers, and it's just as filled with drama as it is with great '90s hair and makeup moments.
The main characters on the show, Kate Wallis (played by Olivia Holt), Jeanette Turner (Chiara Aurelia), Mallory Higgins (Harley Quinn Smith), and Vince Fuller (Allius Barnes) get to change looks not once, not twice, but three times throughout the series thanks to the evolving plot. The hair and makeup teams responsible for orchestrating these changes were able to pull from the best mood board of all for the looks: their own personal experiences.
"I had friends that wore the styles the girls wear in the show and there were styles that the men wear that I, of course, wore during the '90s," Dugg Kirkpatrick, the head of the show's hair department, told POPSUGAR. Meanwhile, makeup department head Sheila Trujillo pulled from pop culture, as well as the beginning of her career in the '90s. "All the fun television shows that I used to watch back in the day are pretty much what I pulled from," Trujillo said. "Melrose Place was a big one, Friends, of course, Beverly Hills 90210, and Clueless was huge."
Ahead, learn more about the inspiration for the characters and behind-the-scenes secrets from set from Kirkpatrick and Trujillo.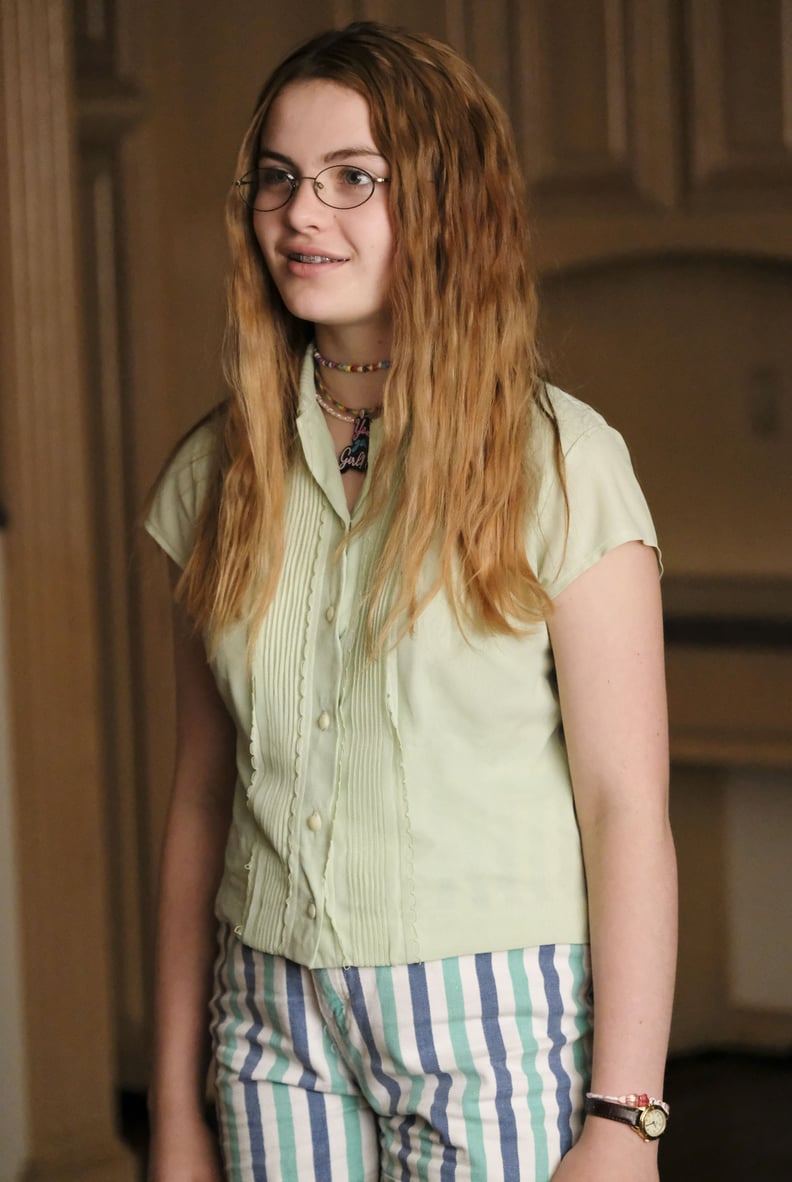 Jeanette Turner's "Geeky" Beauty Look on Cruel Summer
The person who goes through arguably the biggest evolution in Cruel Summer is Jeanette. As an outcast turned new It girl turned public enemy number one, Jeanette drastically changes her hair and makeup to fit in with her social status every year. When we're first introduced to her, her hair is in long, crimped waves. The goal was to make it look like Jeanette brushed out her natural curls. "It's prior to her awakening, so to speak — before her braces came off, her glasses came off, her skin clears up, and she learns to style her hair in '94," Kirkpatrick said. "She's just a geeky girl."
Because she's not really interested in beauty yet, her makeup is similarly subtle with slightly rosy cheeks, bushy eyebrows, and hardly anything on the skin. "That's her real innocent look," Trujillo said. "But you wonder, how innocent is she really?"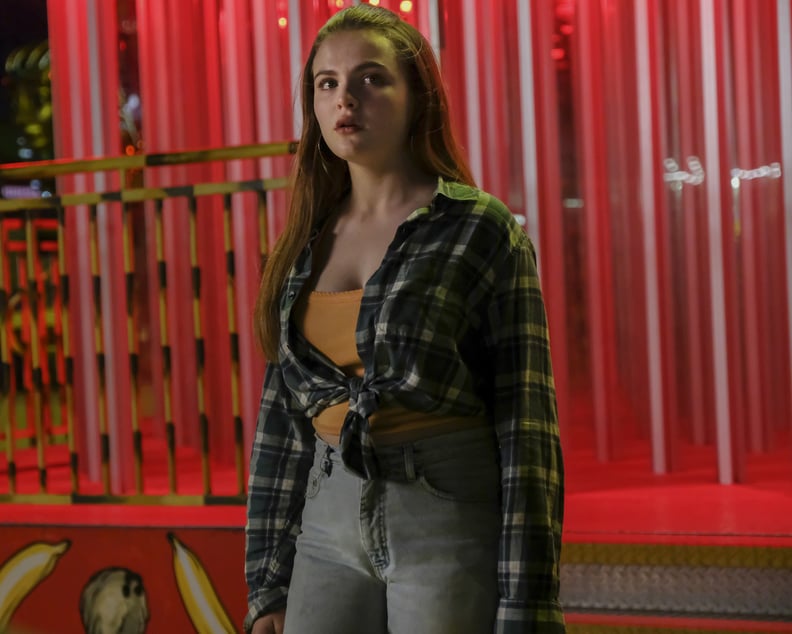 Jeanette Turner's "Popular" Beauty Look on Cruel Summer
The slight frizziness of Jeanette's hair and modest makeup in '93 make her second phase in '94 with pin-straight hair all the more impactful. "She wanted to be that beautiful, popular, blond girl in school," Kirkpatrick said. Kate's disappearance felt like the perfect time to do just that.
"When she's the hot girl, Jeanette's color palette was lots of browns — these were the colors that were popular back then," Trujillo said. She used brown lipstick and brown eyeshadow to establish Jeanette's look, and contoured her face to fake the progression of age.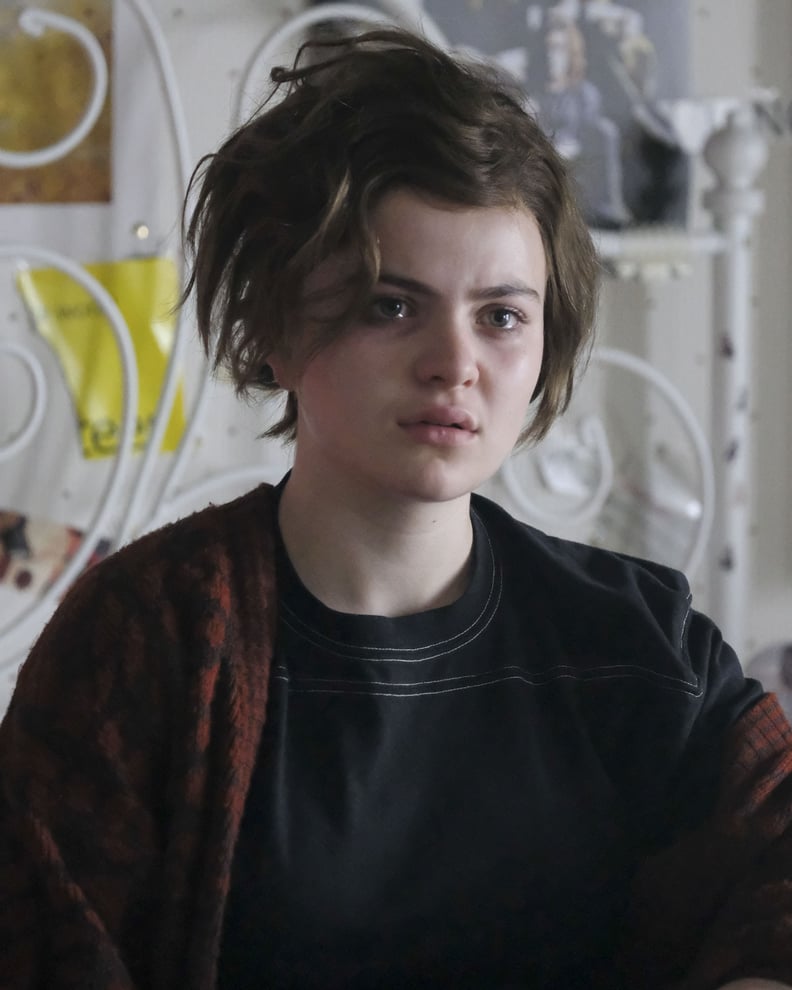 Jeanette Turner's Disheveled Beauty Look on Cruel Summer
But as we know from the trailer, Jeanette's time at the top is short-lived. Her life quickly becomes completely derailed and her outward appearance follows. That choppy bob haircut that looks like she did it in her bathroom with a pair of kitchen scissors? It was masterfully created by Kirkpatrick in a scenario that wasn't too far off.
"I actually put the wig on myself and chopped it myself in the mirror to create that look of 'I've done this myself,'" he said. "I don't know about you, but there've been times in my life where I feel like, 'I really hate what's happening to me right now. I think I'll cut my hair off.' I've done that before, so I put myself in her shoes to create that look."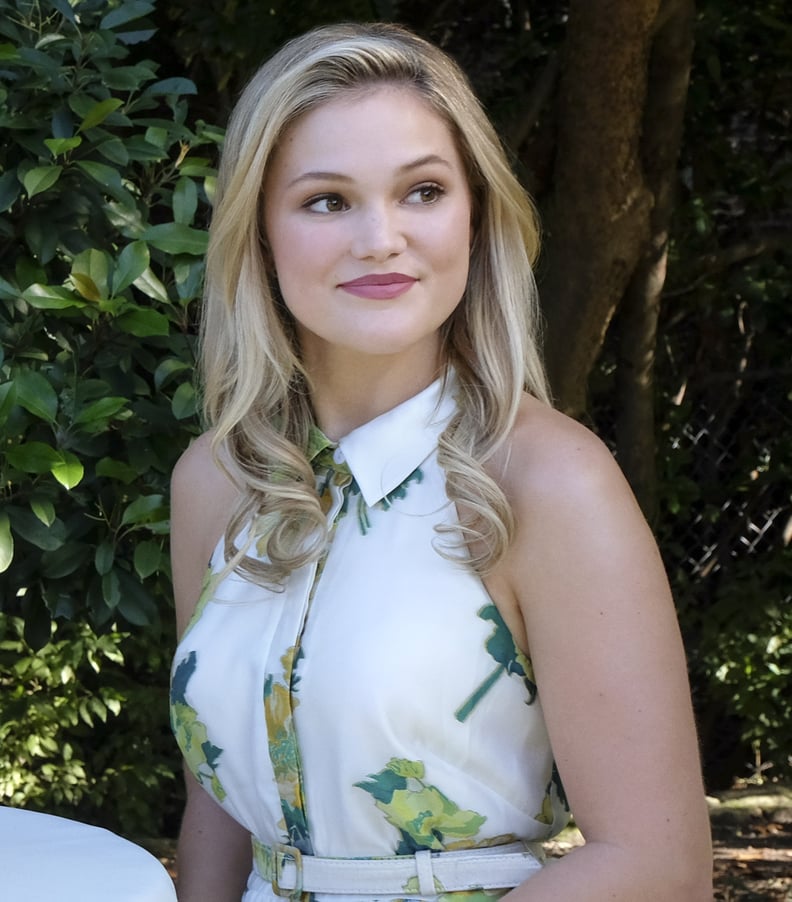 Kate Wallis's "Popular" Beauty Look on Cruel Summer
If Kate reminded you a bit of Rachel Green and Cher Horowitz blended together, that's the intention. "Her color palette is very pinks, which was also very popular in the '90s, so I kept everything really fresh and bright," Trujillo said. She used all MAC Cosmetics products in Kate's look because that's what "everybody chic used at the time."
But Kate wouldn't be complete without her bright blond blowout. "In '93, I wanted her to be the stereotypical American blond girl," Kirkpatrick said. He wanted to make her highlights look intentionally unnatural, that way you knew she frequented a hair salon. "It showed she paid attention to how she looked and tried to improve herself," he said.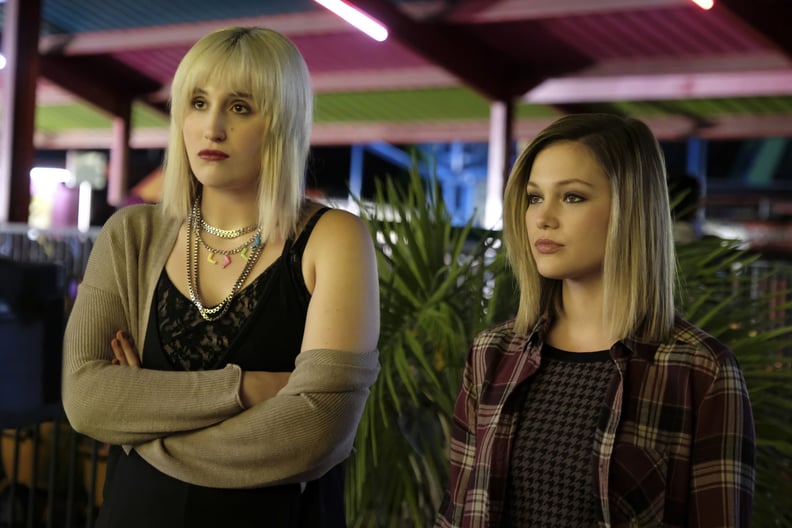 Kate Wallis's Beauty Look After She Was Kidnapped on Cruel Summer
We see that perfect blond fade away, quite literally, after Kate is kidnapped. "In that time, she wouldn't go to a salon — her highlights and her bleaching would grow out — so, that's where we showed the passage of time with darker, new growth in her hair," Kirkpatrick said.
Kate's makeup look changes, too, from light and bright pink tones to grunge, another popular makeup trend in the '90s. "That's when she was going through her rebellious phase," Trujillo said. "It was so great to be able to use makeup to convey to the audience where she was in her mind."
Eyeliner was Trujillo's secret weapon for pulling off Kate's grunge look, but not just any eyeliner. "Pencil eyeliner was something I had to get used to again, because I haven't done a pencil eyeliner in 10 years — now we use powders, gel liner — but pencil liners were everything in the 90s."
Mallory Higgins's and Vince Fuller's Beauty Transformations on Cruel Summer
Kate and Jeanette weren't the only ones to undergo big changes in their appearance over the course of the three years. Mallory, who started out with "bottle-blond-color hair" with a few pink highlights mixed in, trades it for a sleeker, edgier look by the end. "In '95, she breaks out, cuts her hair into some bangs. She uses a flat iron," Kirkpatrick said. His inspiration was Courtney Love, a former client. "I had a hair piece of Courtney's in my kit that I used on her years ago, a toupee, and put it on Mallory and turned it into her grunge look."
Vince, the other best friend of Jeanette and Mallory, got to try three looks over the course of the show as well. In the first year, he has his natural afro, the second year he wears his hair in twists, and the third year he has locs.
"Those were masterfully created by Mia Atkins, who is one of my hairstylists," Kirkpatrick said. "I asked her to make hair locs for him and it took her about a week and a half to do." Those hair pieces allowed them to transition Vince between the three hairstyles for filming in less than an hour. "He also felt like he looked older with the locs, which was exactly what we wanted."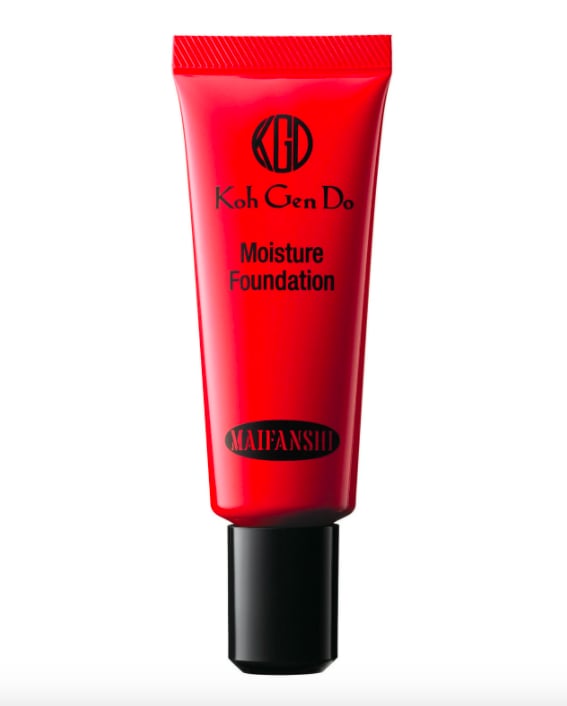 The Makeup and Skin-Care Products in Jeanette Turner's Look
The Makeup and Skin-Care Products in Kate Wallis's Look
To prep Holt for makeup, Trujillo used a five-step routine comprised of Innisfree Green Tea Seed Essence-in-Lotion ($84), Fresh Black Tea Firming Eye Serum ($72), Danessa Myricks Beauty Oil ($30), and Tatcha Silken Pore Perfecting Sunscreen Broad Spectrum SPF 35 PA+++ ($65).
Because Kate was supposed to look like a '90s MAC girl through and through, Trujillo used primarily the brand's products on her. "I used eyeshadow in Haux ($18) on her eyelid, primed the lid with the Longwear Paint Pot Cream Eyeshadow in Groundwork ($23), and used the Powerpoint Eye Pencil ($19)," she said. Kate's lip color starts out as a matte lipstick in the shade Mehr ($19) in '93, a mid-tone mauve pink, and changes to a gray-brown in '95 called Coffee and Cigarettes ($21).