TikTokers Are Amazed That Dolly Parton Has Been Wearing Nude Gloves All Along
Dolly Parton has been wearing nude, fingerless gloves for a long time, but the internet has suddenly taken notice thanks to a viral TikTok posted by user hannahbearbraun, which features a clip of the 76-year-old American country star performing at the 37th annual Rock & Roll Hall of Fame Induction Ceremony. In the video, Parton appears at the microphone at LA's Microsoft Theater wearing a gemstone-embellished patent leather pantsuit, which coordinates perfectly with the decoration on her guitar and its strap.
A close look at her hands does, in fact, offer a glimpse of the gloves, which she almost always accessorizes with cocktail rings, if you look back at her outfits through history. Parton doesn't just wear the gloves onstage, but for interviews, signing autographs, and red carpets. While some TikTok commenters posted that the gloves are either compression for her arthritis or meant to cover her finger tattoos, Parton has never publicly confirmed this to be true.
In 2017, she told Vanity Fair that she tries to hide her keloid scar tissue, explaining, "I have a tendency where if I have any kind of scars anywhere then they kind of have a purple tinge that I can never get rid of." Parton also said that her butterfly and flower tattoos are pastel-colored to help with covering the scars.
Later, her creative director Steve Summers told InStyle that each pair of gloves is custom-made (many are embellished with rhinestones), and that they are simply part of her wardrobe. "People always ask why she always wears sleeves — well, she's 73-years-old, and she doesn't like her elbows. [They ask] 'what's wrong with her hands?' She's 73, and she doesn't like them! It's a normal woman thing," he stated in a 2019 article.
Regardless of Parton's intent, we're shining the light on some of her most memorable looks — all of which stand to represent her signature sense of style — gloves or no gloves.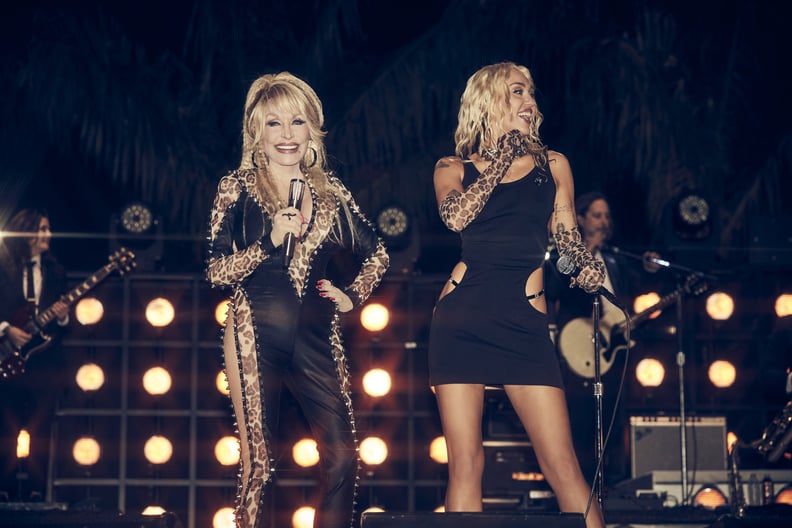 Dolly Parton and Miley Cyrus at Miley's New Year's Eve Party 2022
Parton wore a studded leather catsuit with leopard mesh panels to complement Cyrus's gloves and cutout Gucci dress. She accessorized with oversize hoops and her nude gloves that were finished with two chunky statement rings.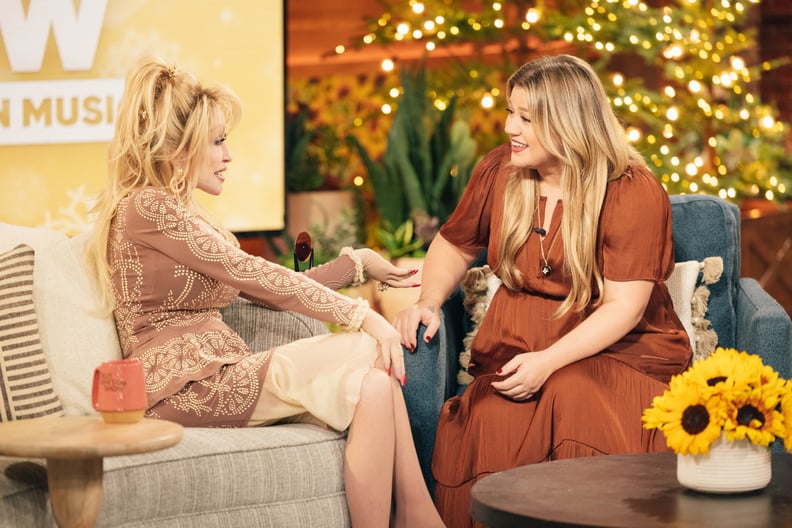 Dolly Parton on "The Kelly Clarkson Show" in 2022
Parton also wears her gloves when she's not performing, as shown on "The Kelly Clarkson Show" in November 2022, when she completed her taupe, gold-studded skirt set with a pair, to which she added gold cocktail rings.
Doll Parton at the 37th Annual Rock & Roll Hall of Fame
Parton was one of the inductees at the Nov. 2022 event, performing in a patent leather, gemstone-encrusted ensemble that mirrored the decor on her guitar. She wore her signature red nails and fingerless gloves.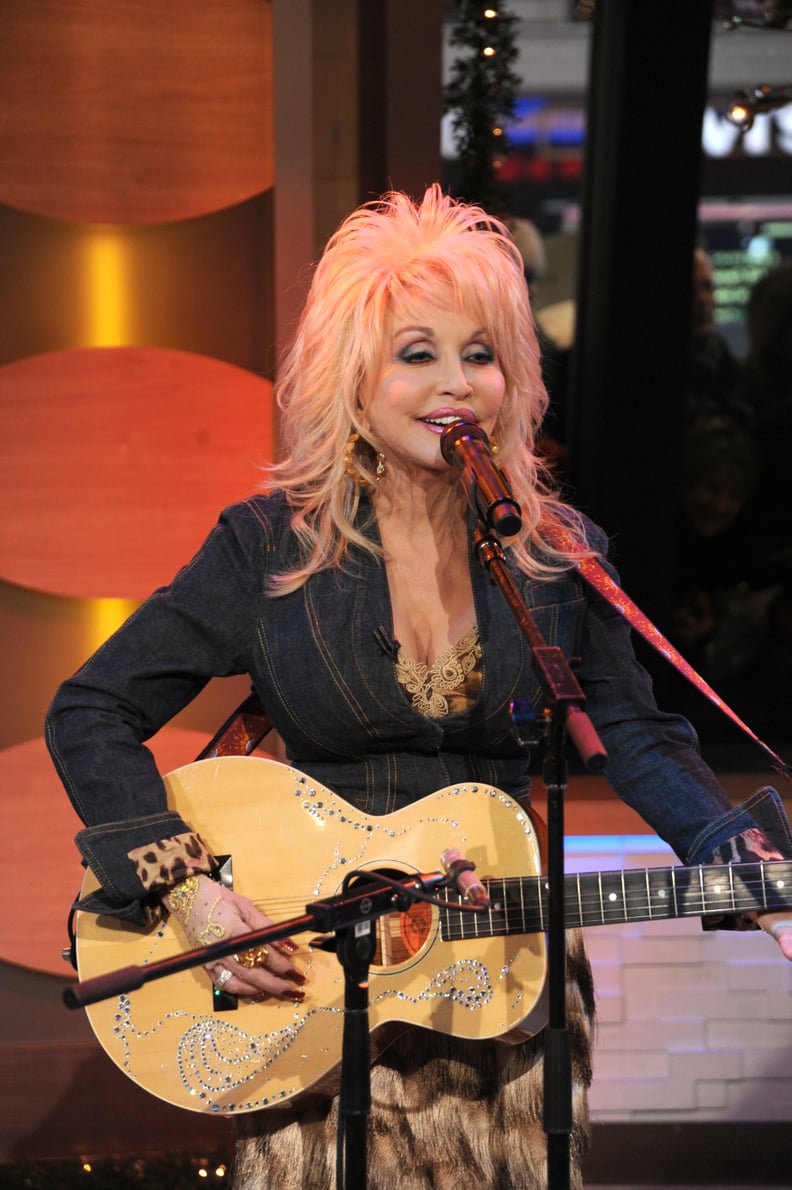 Dolly Parton on "Good Morning America" in 2012
Parton's nude gloves were actually embroidered with metallic thread to match the swirling rhinestone decoration on her guitar in Nov. 2012.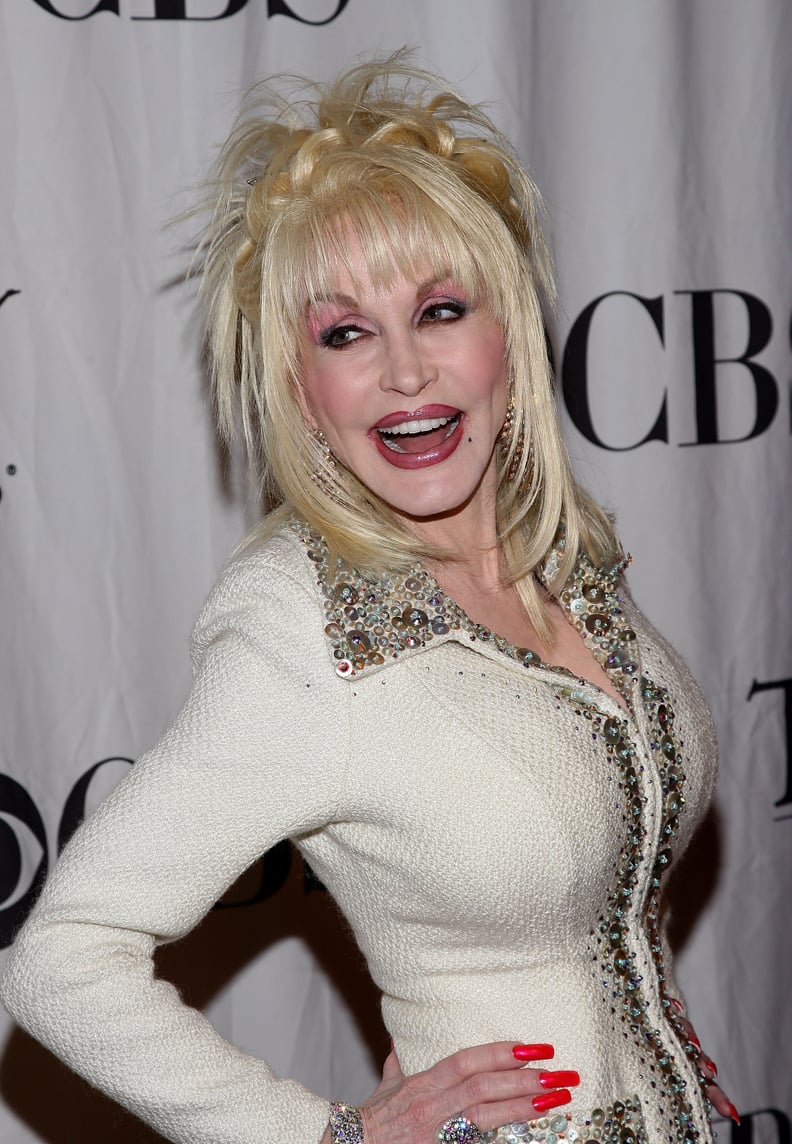 Dolly Parton at the 2009 Tony Awards Press Reception
Parton didn't wear gloves for the event in May 2009, instead opting for a shimmering bracelet and matching ring to play up the sequin trim of her ivory suit.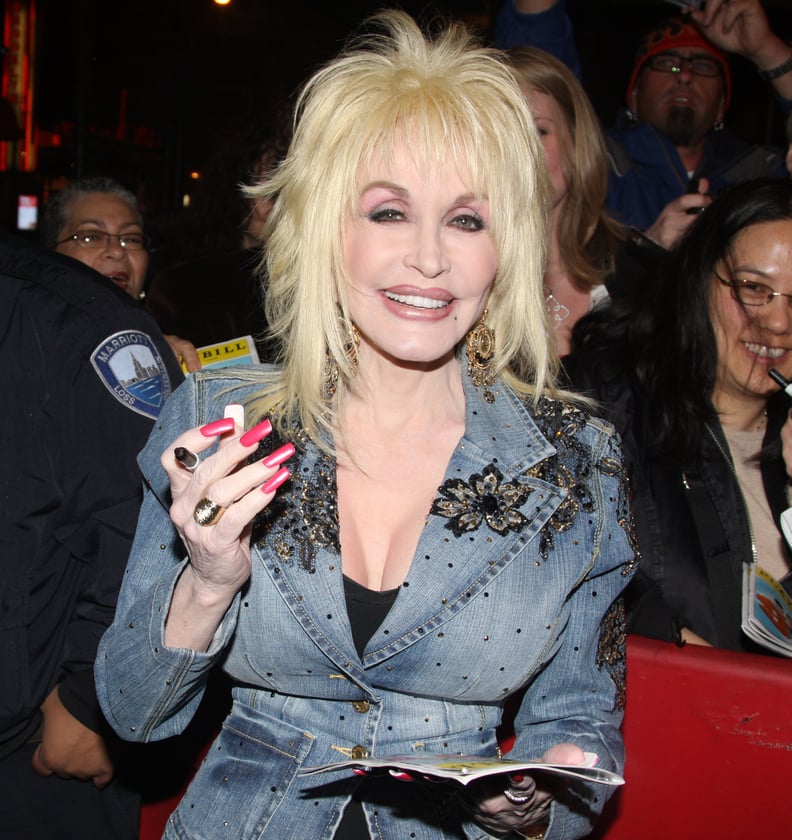 Dolly Parton at "9 To 5" on Broadway in 2009
Parton also forewent gloves while signing autographs at the Marquis Theater in Apr. 2009, showing off a denim blazer jacket with black lace embroidery and gold sequins.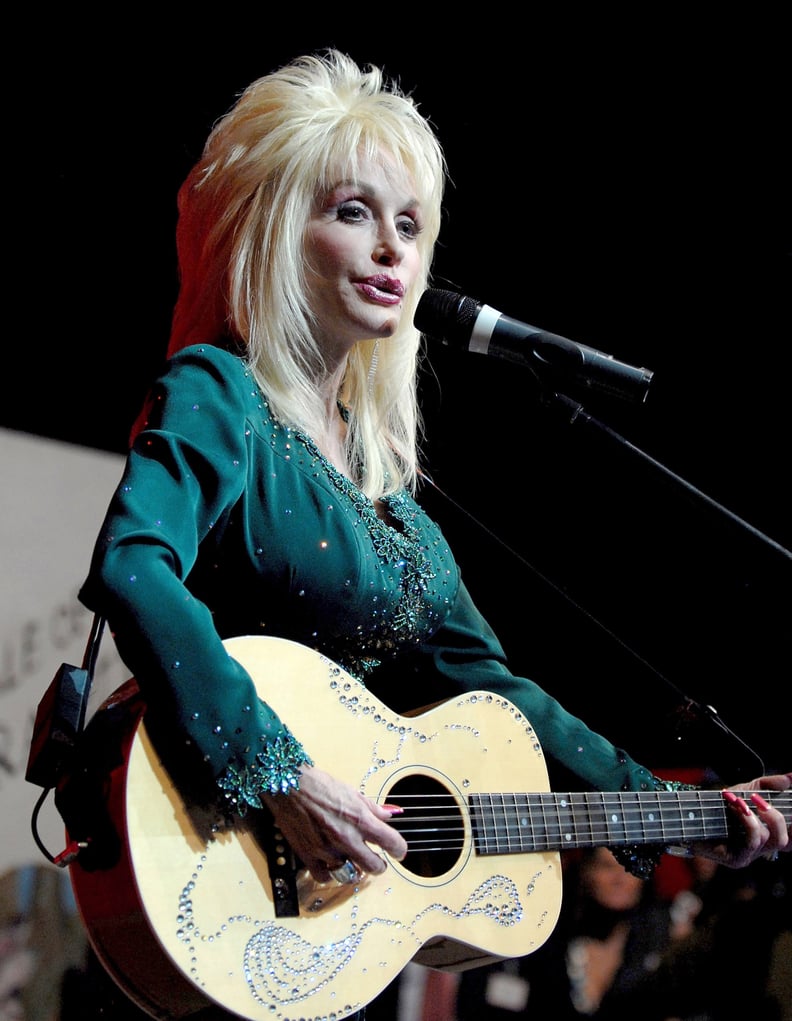 Dolly Parton Performing at England's Magna Centre in 2007
Parton wasn't wearing gloves when she celebrated the launch of the first UK Imagination Library in December 2007, rocking an emerald dress with waterfall earrings and silver rings.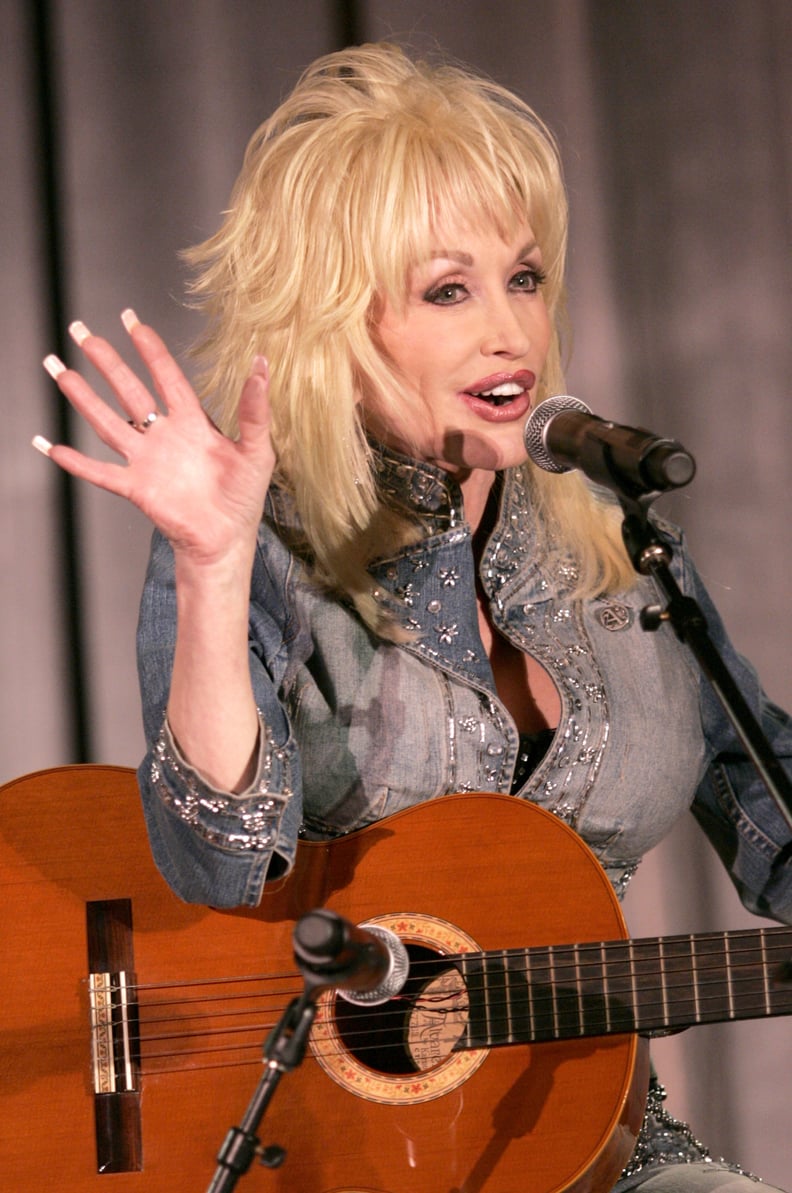 Dolly Parton at a 2006 Pre-Oscar Party
Parton's go-to style of embellished denim dates far back, as is evident from this snapshot of a 2006 performance in LA. It appears the nude gloves weren't a go-to accessory at the time.