Dolly Parton Is Going to the Rock & Roll Hall of Fame
Dolly Parton Is Heading to the Rock & Roll Hall of Fame After All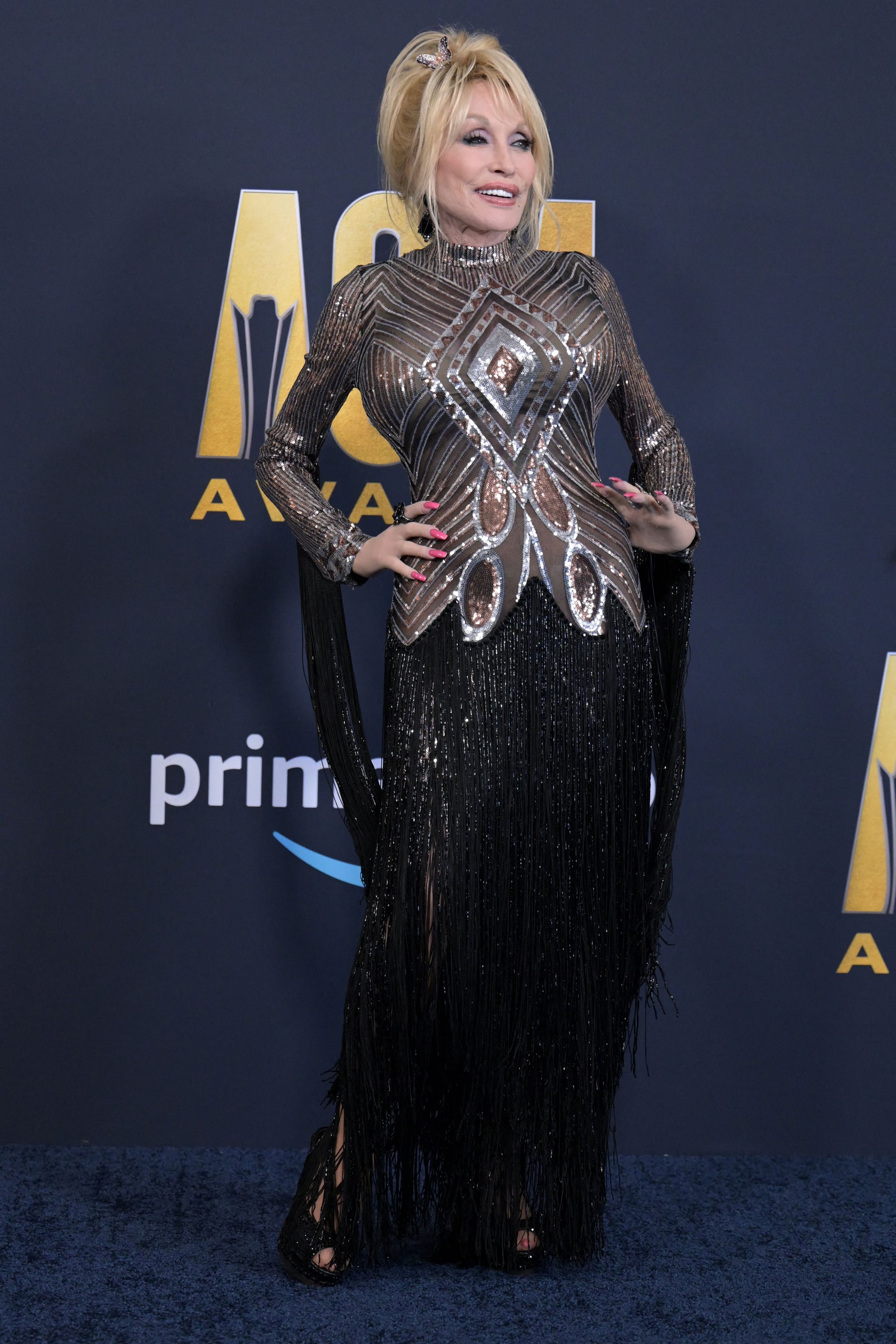 Dolly Parton is headed to the Rock & Roll Hall of Fame after initially turning down her nomination. The Rock Hall made the announcement of its new class on May 4. Parton will be inducted alongside Pat Benatar, Duran Duran, Eminem, Eurythmics, Lionel Richie, and Carly Simon. This year marks the first time six women will be inducted in one class.
The news of Parton's induction comes after a bit of drama: Back on March 14, the country-music legend shared that she turned down her Rock & Roll Hall of Fame nomination. She wrote on Instagram at the time, "Dolly here! Even though I am extremely flattered and grateful to be nominated for the Rock & Roll Hall of Fame, I don't feel that I have earned that right. I really do not want votes to be split because of me, so I must respectfully bow out."
She continued, "I do hope that the Rock & Roll Hall of Fame will understand and be willing to consider me again — if I'm ever worthy. This has, however, inspired me to put out a hopefully great rock'n'roll album at some point in the future, which I have always wanted to do! My husband is a total rock'n'roll freak, and has always encouraged me to do one. I wish all of the nominees good luck and thank you again for the compliment. Good luck!"
The Rock Hall refused to take Parton off the ballot, however, and in April, she said she would ultimately accept an induction. She told NPR that if she was chosen, "Well I'll accept gracefully. I would just say thanks and I'll accept it because the fans vote. But when I said that, it was always my belief that the Rock & Roll Hall of Fame was for the people in rock music, and I have found out lately that it's not necessarily that. But if they can't go there to be recognized, where do they go? So I just felt like I would be taking away from someone that maybe deserved it, certainly more than me, because I never considered myself a rock artist. But obviously, there's more to it than that."
The very first class of Rock & Roll Hall honorees was inducted in 1986, and the institution has been marked by controversy ever since. The first class was all men, and in the more than three decades since, only eight percent of inductees have been women. Stevie Nicks and Tina Turner are the only two women who've been inducted as parts of groups and for their solo efforts. By contrast, 23 men are in the Hall twice, and Eric Clapton has been inducted three times. As of 2020, over 64 percent of inductees were white men. When Janet Jackson was inducted in 2019, she called on the Hall to include more women.
For her part, Parton is one of the most lauded musicians of all time. She has 11 Grammy Awards and 13 Academy of Country Music Awards, was inducted into the Grand Ole Opry in 1969, and joined the Nashville Songwriters Hall of Fame in 1986. During the Trump administration, she turned down the Presidential Medal of Freedom twice.