This Millionaire Heiress's Sheer Wedding Dress Was Straight Out of a Fairy-Tale Book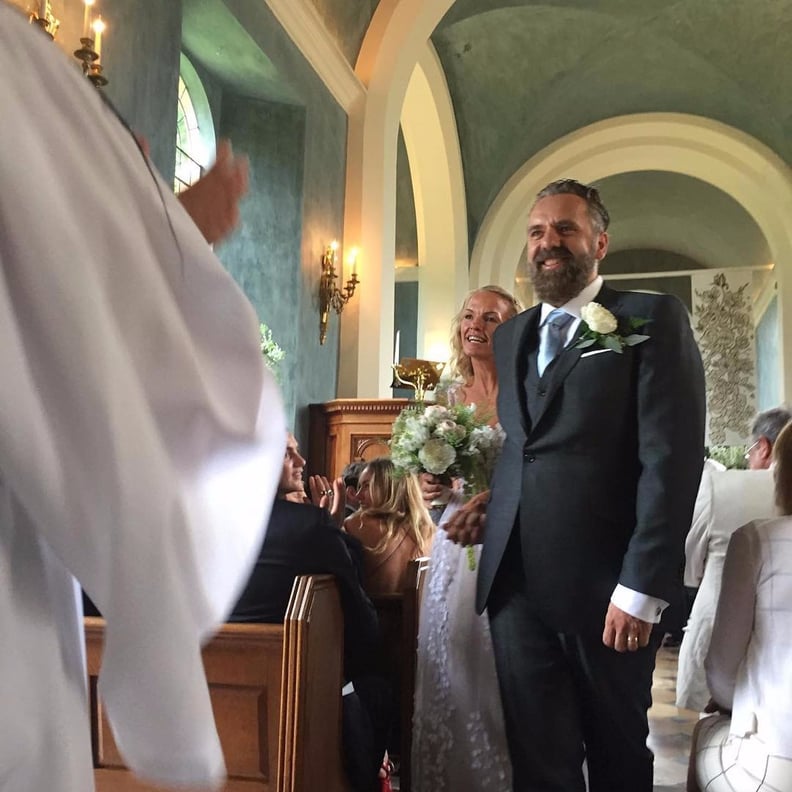 When your father is media mogul Rupert Murdoch, you better believe no expenses will be spared at your wedding. Elisabeth Murdoch married Turner Prize-winning artist Keith Tyson in a lavish wedding in Oxfordshire, England. Guests danced the night away under an impressive canopy of colorful flowers while sipping drinks from tiny tin cans that had "Keith's paint" written in gold text (an homage to the groom's work as an artist).
But while the decor was one for the books, it was the bride's sheer wedding dress that really took our breath away. The heiress wore a stunning dress with delicate 3D appliqué embroidery. She finished off her bridal look with a jewel-encrusted hair clip and dainty diamond earrings. Have a look at the fairy-tale wedding ahead.
Elisabeth Murdoch Married Turner Prize-Winning Artist Keith Tyson
The Stunning Wedding Took Place in Oxfordshire, England
The Decorations For the Occasion Were on Another Level
The Bride Walked Down the Aisle in a Regal White Gown
The Sheer Dress Featured Delicate White Appliqué and a Thin Beige Belt Around the Waist
For the Reception, Guests Enjoyed Dinner From the Michelin-Starred River Cafe
Guests Couldn't Help but Pose With the Lavish Flower Arrangements
There Was a Colorful Floral Ceiling Over the Dance Floor
Guests Drank Bourbon Cocktails Served in Small Tins That Had "Keith's Paint" Written on Them
The Dining Tables Featured Extravagant Floral Decorations as Well
The Happy Couple Shared a Romantic Moment