As POPSUGAR editors, we independently select and write about stuff we love and think you'll like too. If you buy a product we have recommended, we may receive affiliate commission, which in turn supports our work.
The latest must-see Gigi Hadid outfit consists of leather lace-up skinnies, a cropped turtleneck, combat boots, and, oh yes, another amazing monogrammed jacket. The model was spotted in London during a trip to promote her new Maybelline collection, and she pulled off her signature flair on the street. It appeared as though Gigi tore up a denim coat, added distress and spots of bleach, then wrote messages all over it in pen (including her initials in the top corner next to the collar).
We could make out one more phrase too: "I'll always have a friend," which was etched right at the shoulder. One thing's for sure: if Gigi whips out this outerwear again, we'll definitely remember it. If you're into the idea of DIYing a similar piece that feels super personalized, get inspired ahead, and shop for a few jean jackets perfect for the project.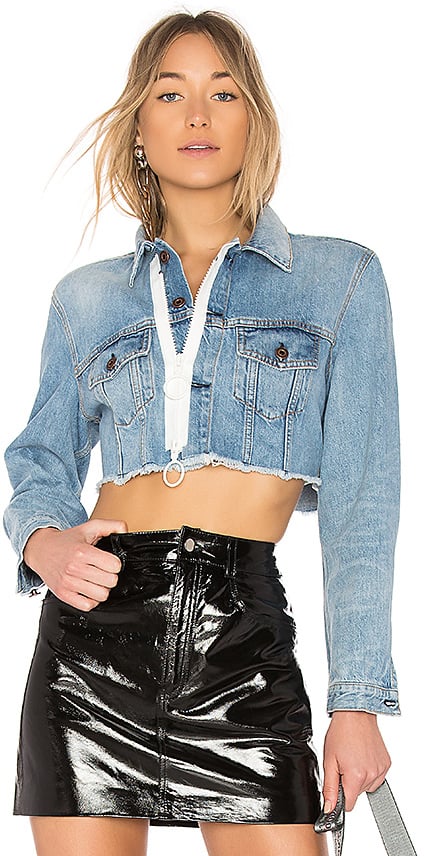 Off-White Crop Denim Jacket.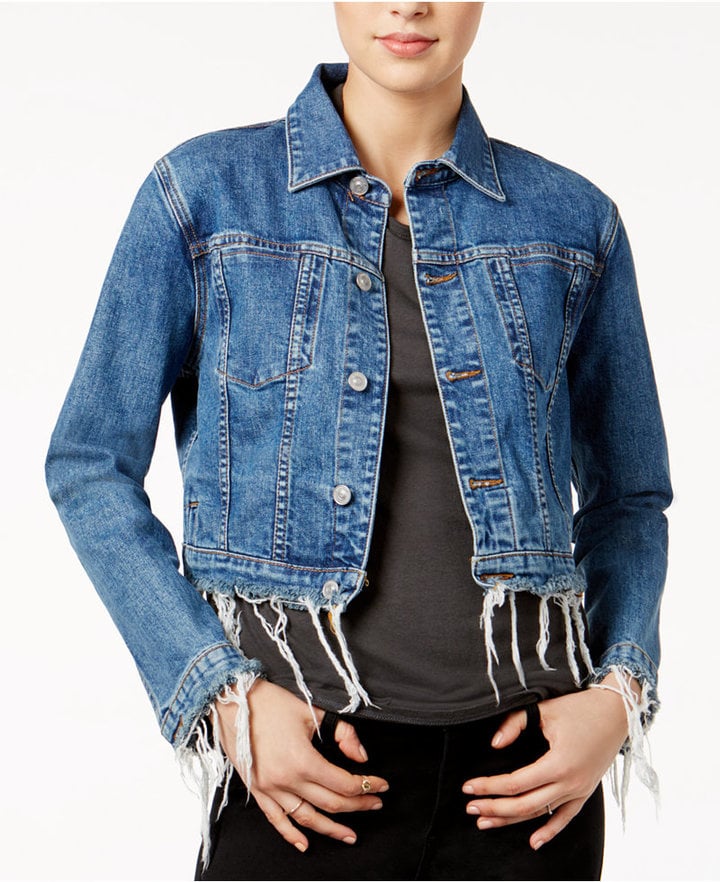 Hudson Garrison Cropped Denim Jacket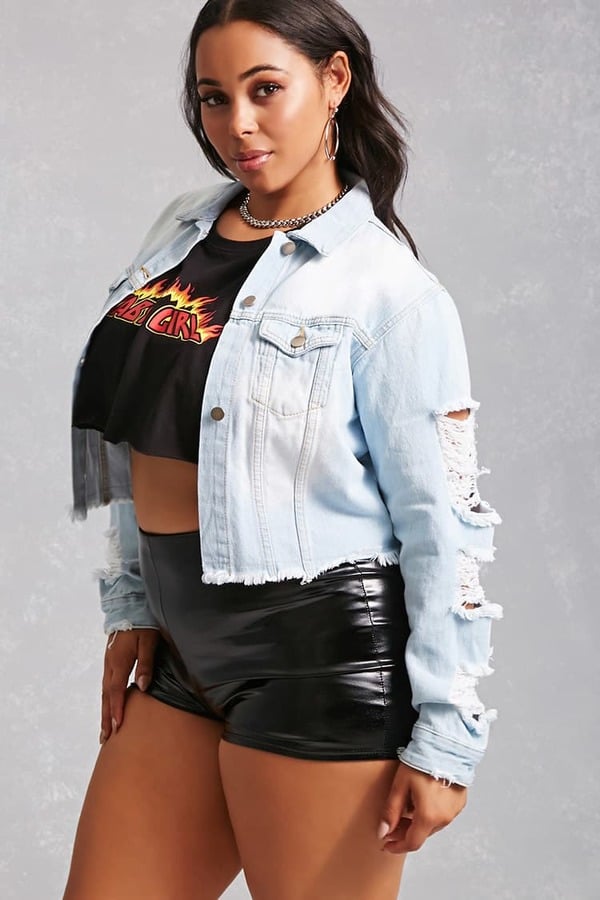 Forever 21 Plus Size Frayed Denim Jacket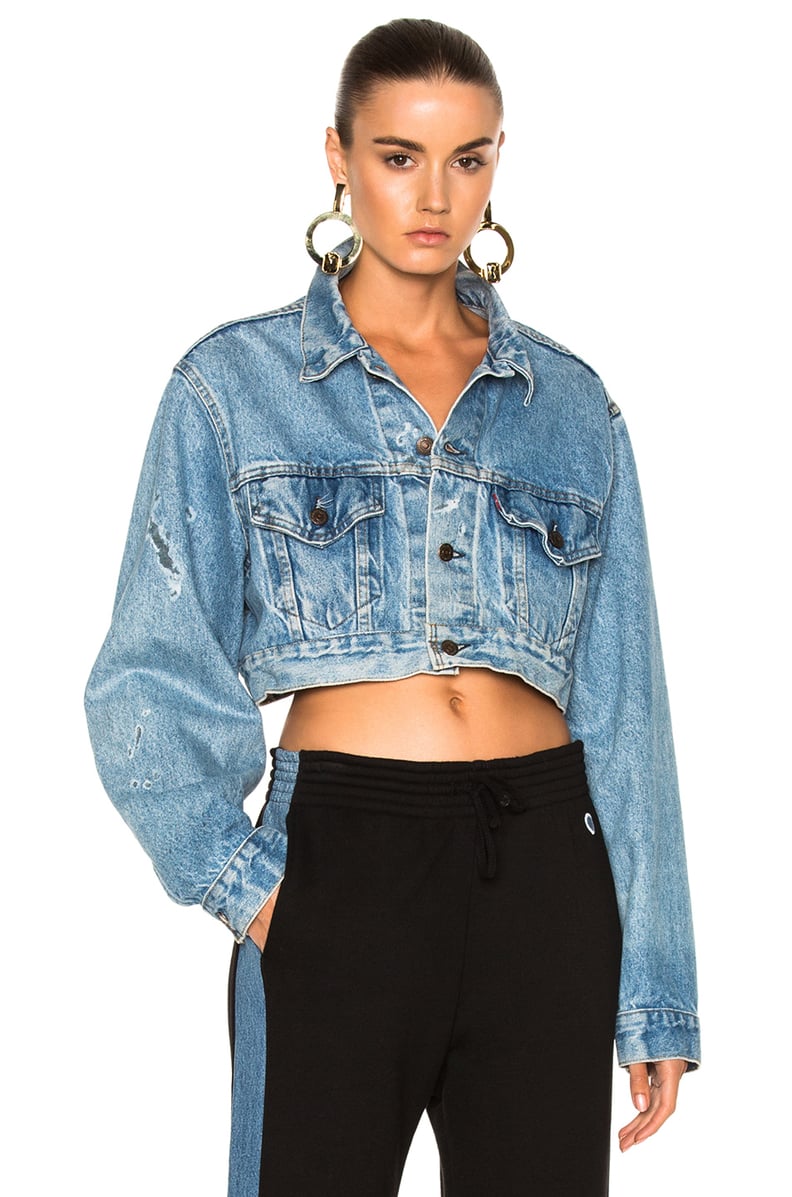 RE/DONE Crop Denim Jacket
Sp Black Distressed Crop Denim Jacket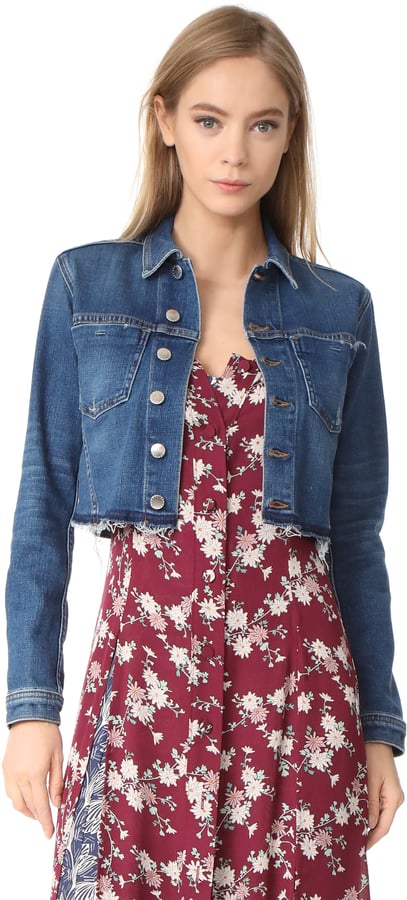 L'Agence Cropped Denim Jacket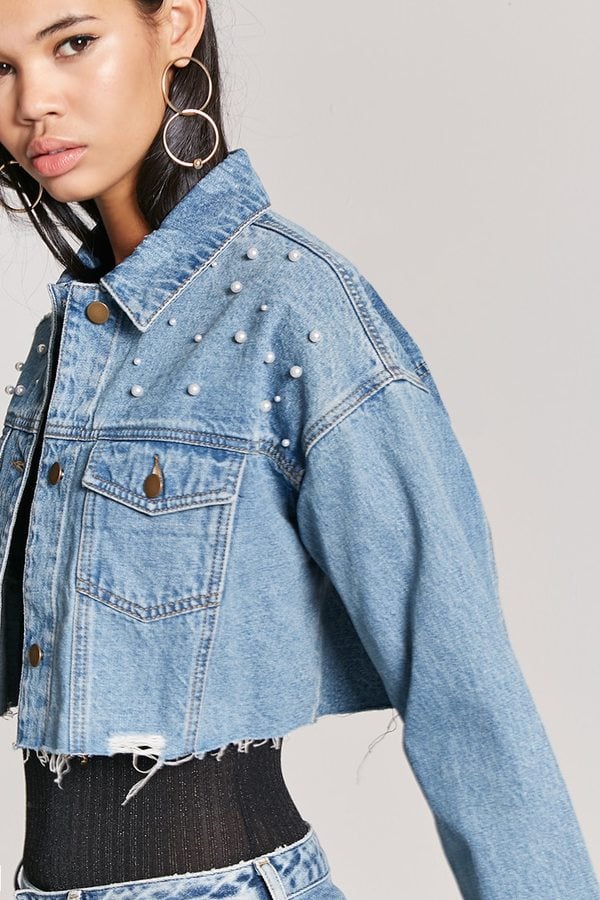 Forever 21 Love21 Distressed Cropped Denim Jacket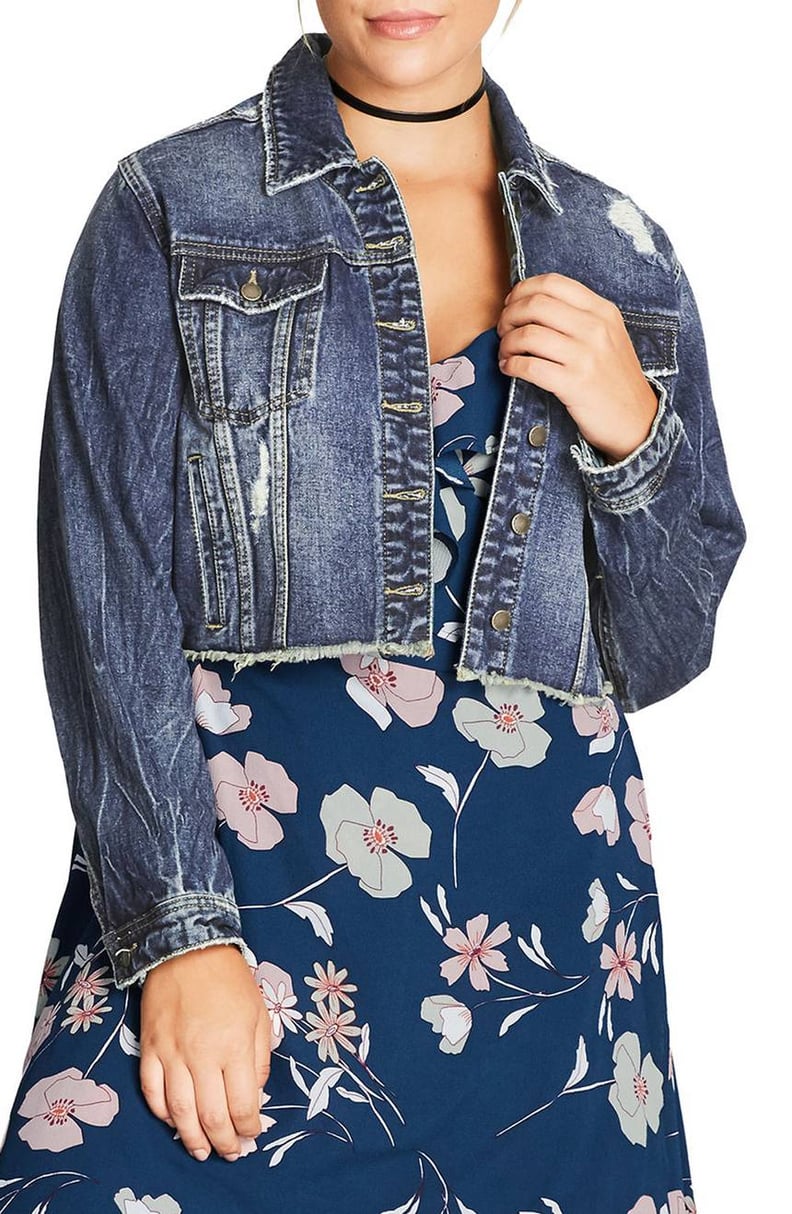 City Chic Raw Edge Crop Denim Jacket