Harry Styles Stars in Gucci's Beloved Talk Show Alongside Host James Corden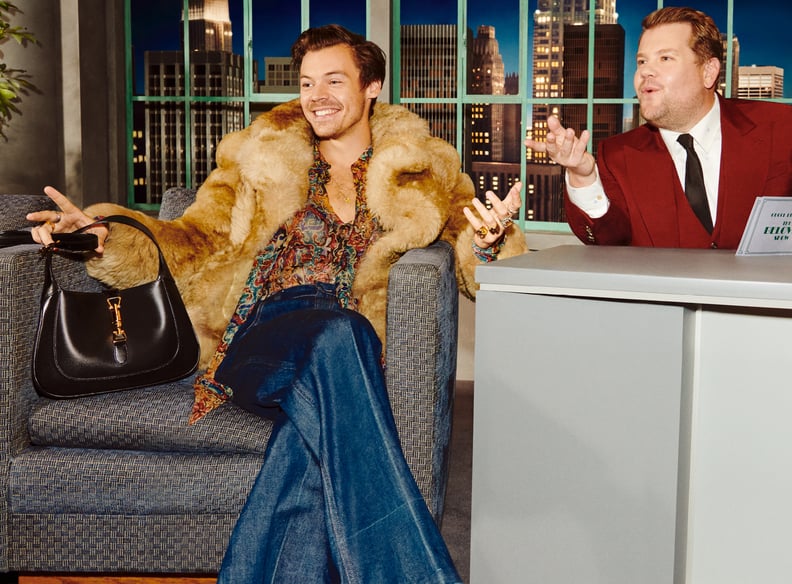 Gucci
Gucci
Ever wondered what a Gucci talk show featuring Harry Styles and James Corden would be like? Well, that's exactly what the luxury brand's creative director Alessandro Michele has conjured up. Michele created a Gucci-fied version of the late-night Hollywood talk show with the help of artist, photographer, and director Harmony Korine for the brand's new campaign.
"We decided to show the concept of 'beloved' in an ironic way in the campaign, being inspired by the fact that bags are the protagonists in my life and in the lives of many other people," explains Alessandro Michele in a press release. "We went back in time to the original TV talk shows, where the protagonist is the bag itself, the big star. Very often these creations are named after influential women who conditioned the habits and customs of many. It is precisely because they have great personalities that in the industry we gave them these powerful names; and now we have them in a show and twisted with the idea that there were two stars: the bag and the actual talent. A game of cross-references between the two great protagonists."
First up as a guest? Harry Styles. He wore a '60s-inspired outfit consisting of a sheer paisley shirt, fuzzy coat, and bell-bottom jeans. He also had his Gucci Jackie 1961 bag by his side. James Corden used his hosting chops to also interview Gucci guests like Awkwafina, Diane Keaton, Serena Williams, Sienna Miller, and Dakota Johnson. The series was teased with portraits a few weeks back. Read on to see all of the guests ahead.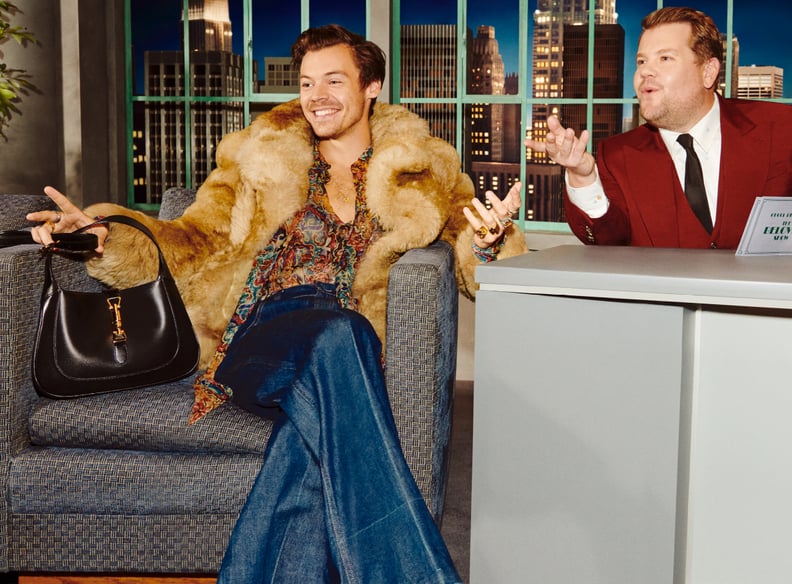 Harry Styles in Gucci's Beloved Talk Show
Harry Styles in Gucci's Beloved Talk Show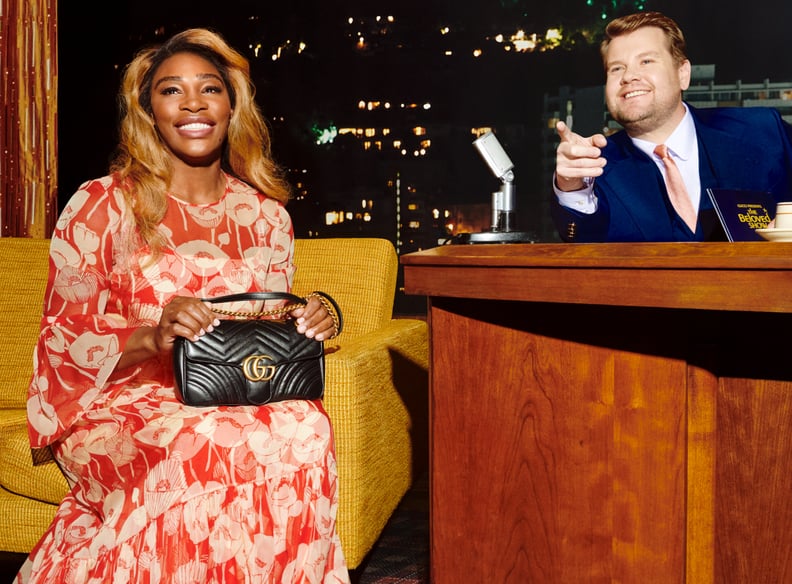 Serena Williams in Gucci's Beloved Talk Show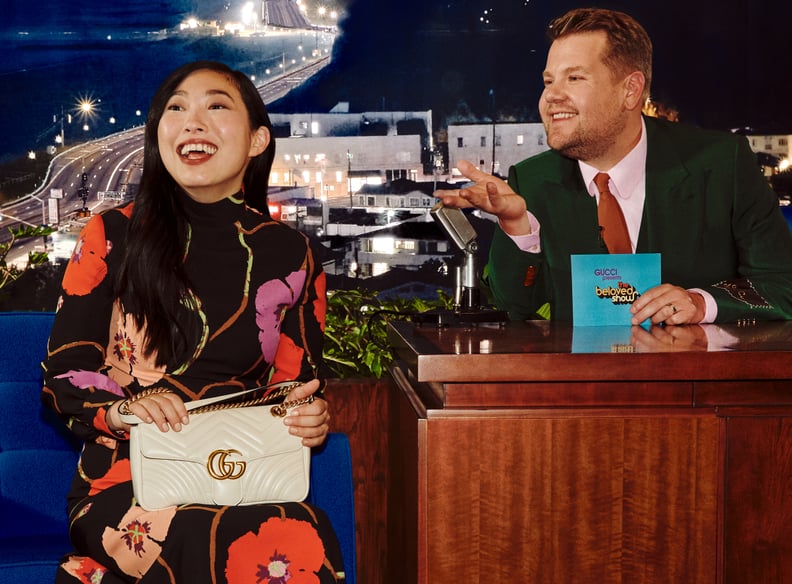 Awkwafina in Gucci's Beloved Talk Show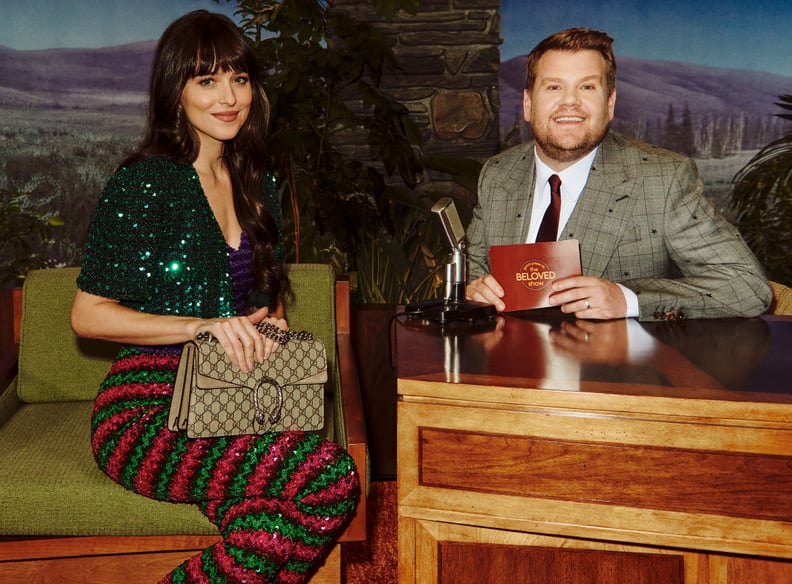 Dakota Johnson in Gucci's Beloved Talk Show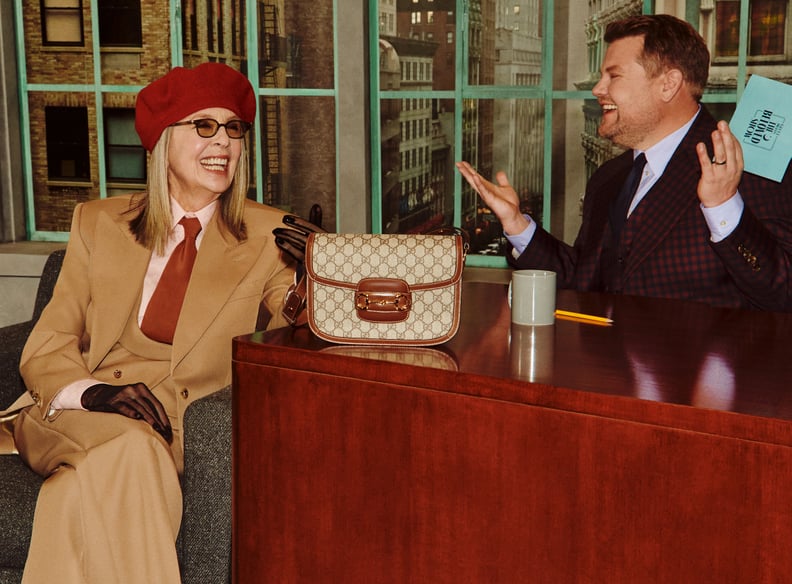 Diane Keaton in Gucci's Beloved Talk Show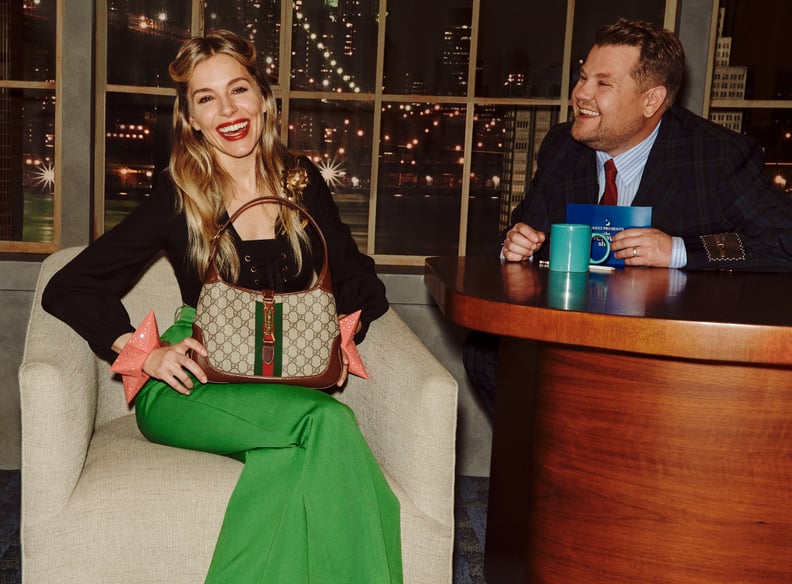 Sienna Miller in Gucci's Beloved Talk Show