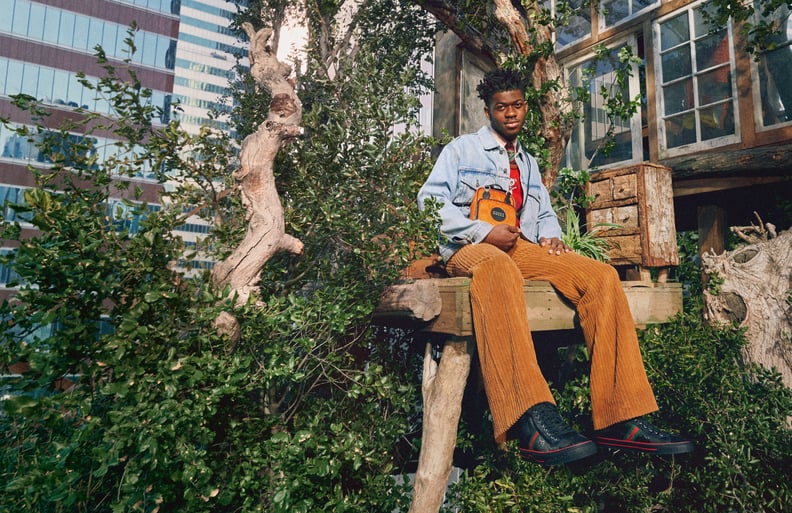 Gucci | Harmony Korine
Gucci | Harmony Korine
As POPSUGAR editors, we independently select and write about stuff we love and think you'll like too. If you buy a product we have recommended, we may receive affiliate commission, which in turn supports our work.
Lil Nas X and Jane Fonda star in Gucci's Off the Grid campaign while posing on various tree houses. Off the Grid is the brand's first sustainable collection from the Gucci Circular Lines initiative, which was created to support its vision for circular production. Why was the campaign shot in a tree house, you may be wondering? Well, Gucci's Creative Director Alessandro Michele explained: "the treehouse and the simple way of life it represents becomes a powerful metaphor for the desire to escape conventional life and enjoy the experience of living more Off The Grid." The campaign, which was shot by director Harmony Korine, also includes singer King Princess, actor Miyavi, and environmentalist David de Rothschild.
Gucci Off the Grid was designed for those mindful of their environmental impact. The collection uses recycled, organic, bio-based, and sustainably sourced materials, including ECONYL, which is a regenerated nylon made from nylon offcuts and pre- and postconsumer waste. The collection includes genderless luggage, accessories, footwear, and ready-to-wear.
"Sustainability — at all levels — involves fostering respect: respect for the people we share our planet with as well as for the environment. If we lighten our environmental footprint we can explore the world with greater freedom — the freedom to follow our dreams, with curiosity, openness and joy," the brand's press release said. Keep reading to see the whole campaign and shop some of our favorites from the collection.
Lil Nas X Starring in Gucci's Sustainable Campaign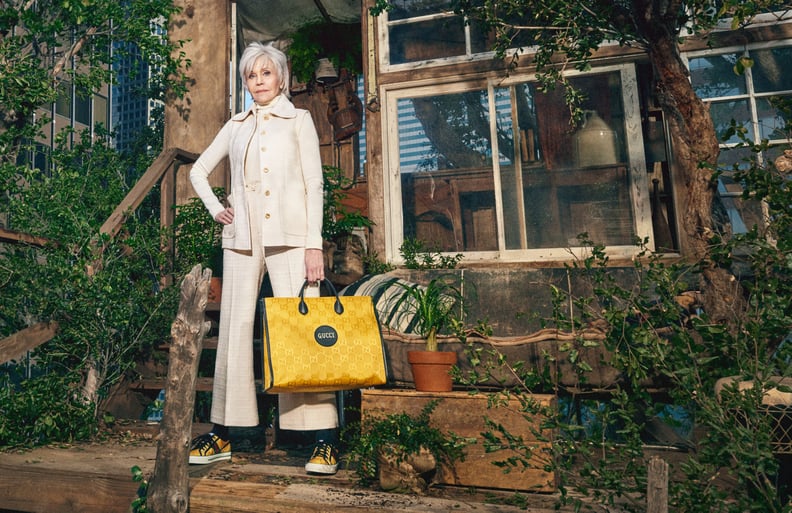 Jane Fonda Starring in Gucci's Sustainable Campaign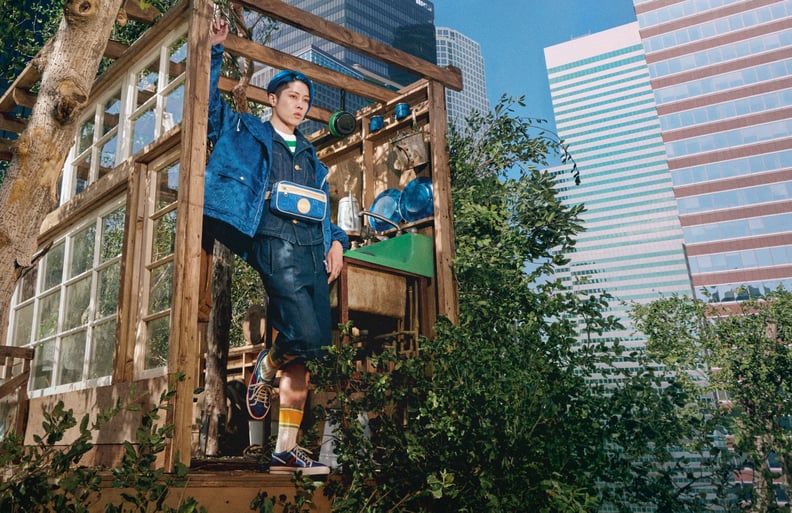 Miyavi Starring in Gucci's Sustainable Campaign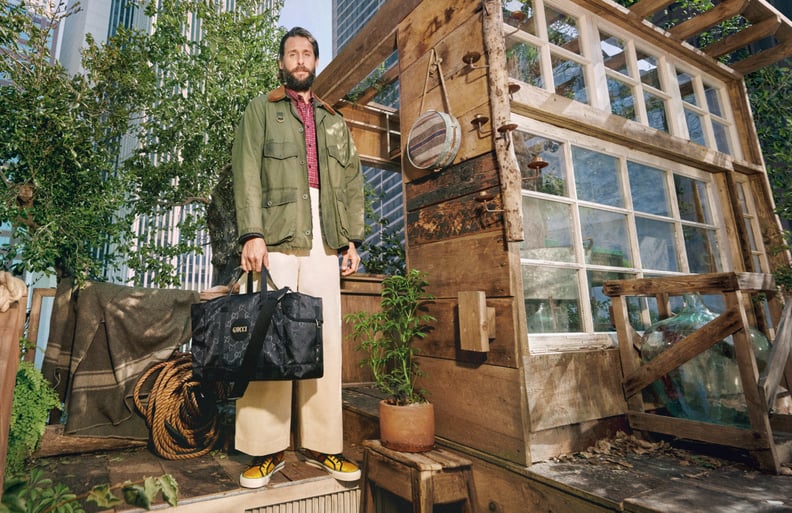 David de Rothschild Starring in Gucci's Sustainable Campaign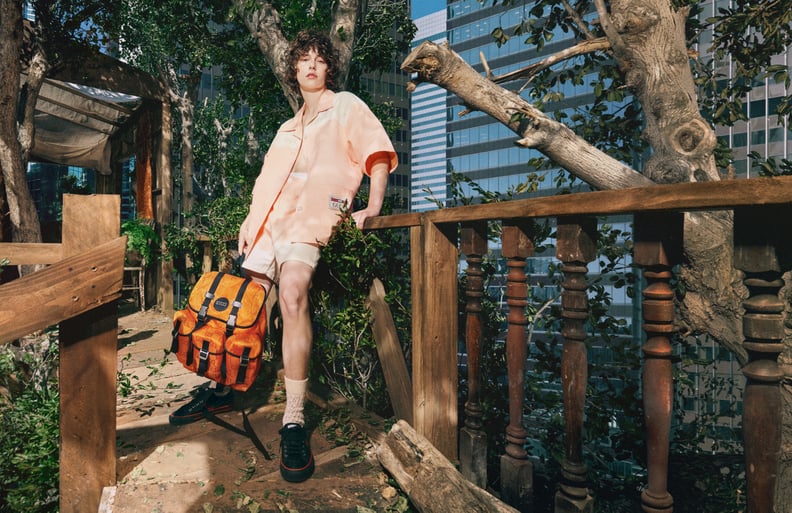 King Princess Starring in Gucci's Sustainable Campaign
Gucci Men's Gucci Off the Grid High Top Sneaker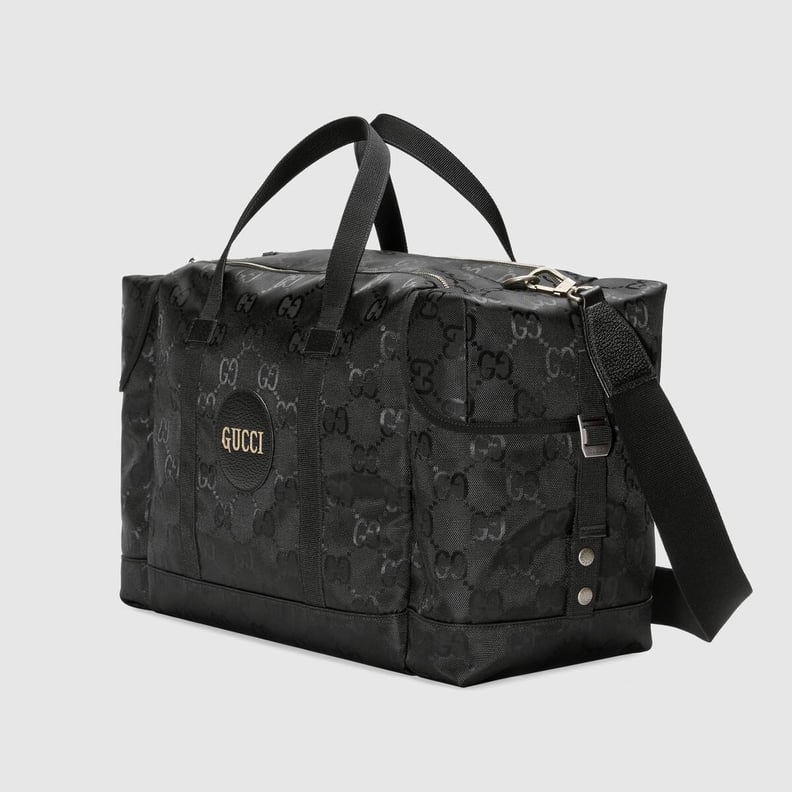 Gucci Off the Grid Duffle Bag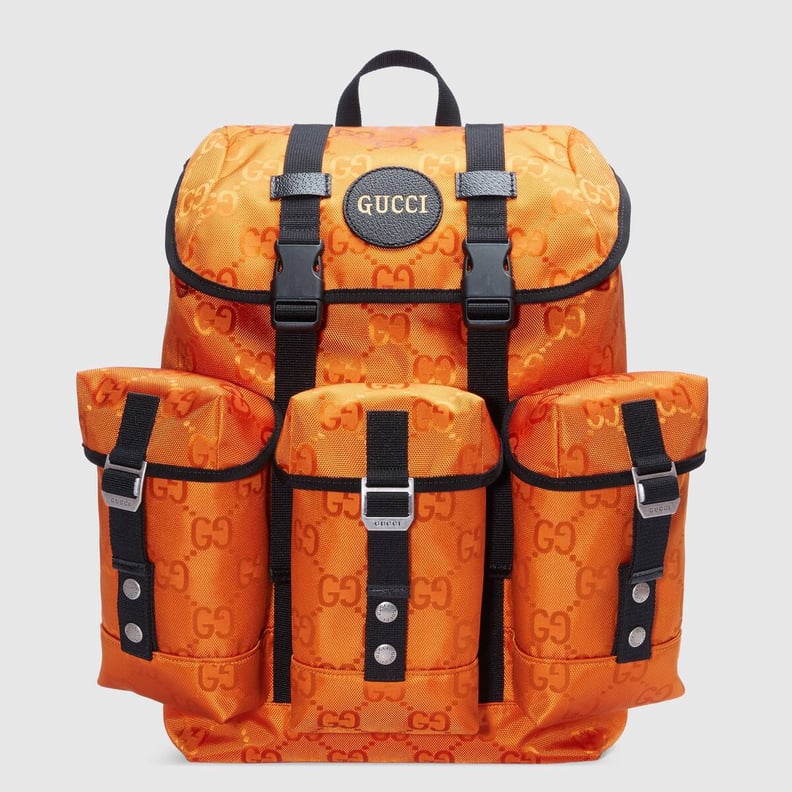 Gucci Off the Grid Backpack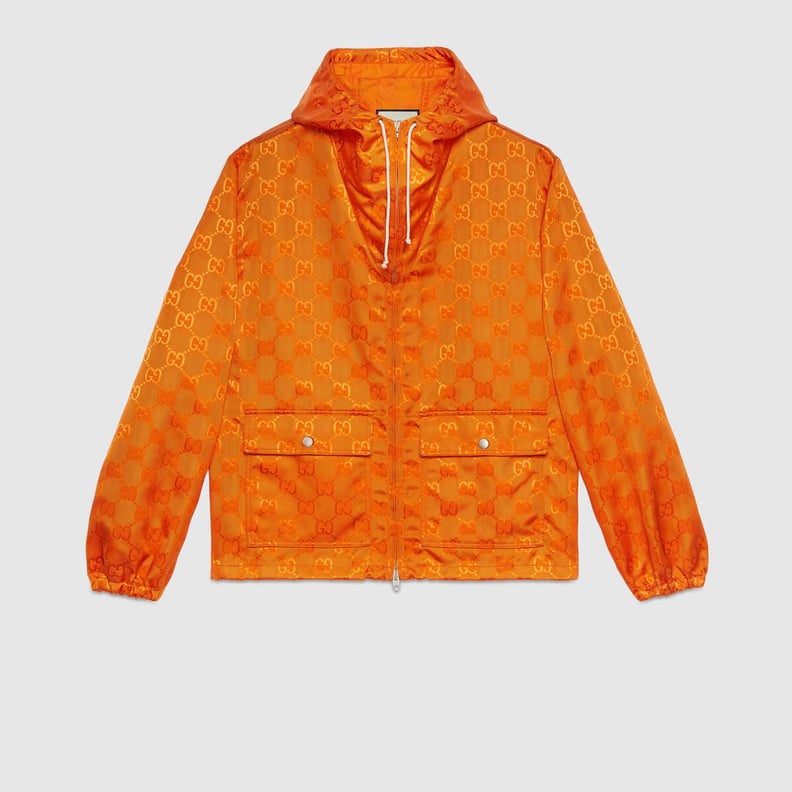 Gucci Off the Grid Hooded Jacket
Gucci Off the Grid Pant With Gaiter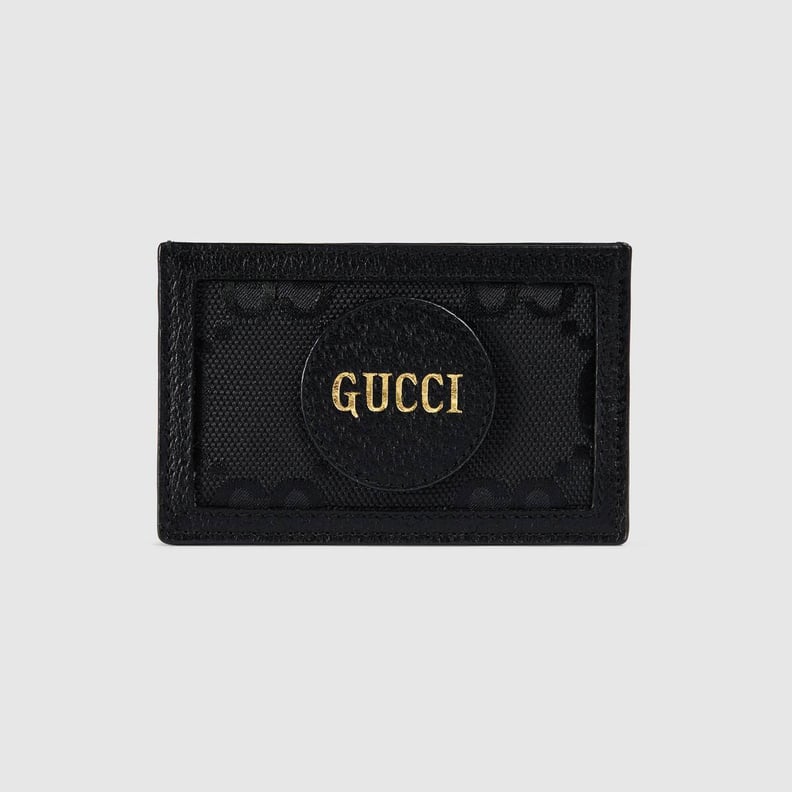 Gucci Off the Grid Card Case