11 Effortlessly Cool Ways to Style a Baseball Jersey
Want to know how to style a baseball jersey to appear like the fan you are while also maintaining your fashion prowess? Perhaps you just want to incorporate your favorite team's apparel into your personal wardrobe for the ultimate street style outfit. Even if you aren't a sports fanatic, there are plenty of uses for the jersey aesthetic beyond the game. A baseball jersey is a surprisingly versatile closet staple that's suitable for grocery runs, casual hangs, and everything in between. Pair it with joggers and white sneakers for a comfortable, fuss-free look. Or you can complement your jersey with your favorite worn-in denim for an easy, everyday look. Alternatively, consider dressing it up with leather jeans and heels for a casual but chic night out.
The history of the baseball jersey, outlined by the National Baseball Hall of Fame, dates back to the mid-19th century, when the New York Knickerbockers became the first organized baseball club. Its earliest iteration was a white flannel shirt, which became part of the official uniform. Collarless baseball jerseys made their first appearance on the field circa 1906, and the pinstripe styles became popular in later years. The appeal of a baseball jersey is its generally relaxed fit and silhouette, ensuring the wearer is comfortable as they go about their day. No longer reserved for playing sports, the garment has become a wardrobe fixture that works for countless occasions. Whether you're heading to the stadium to cheer on your team or stopping by the store on your way home from work, read ahead for baseball-jersey styling inspiration.
What to Wear to a Baseball Game
The best outfits to wear to a baseball game are the ones that show a little team spirit while still allowing freedom of movement. After all, you're going to be doing a lot of cheering and jumping around. Your beloved jersey will look crisp with neutral shorts (think white denim or khaki linen) or a slightly dressier miniskirt. You can also take a cue from celebrities who have nailed their courtside basketball looks, including Beyoncé in a bedazzled jacket, Chlöe in an eye-catching blue jumpsuit, and Jennifer Lopez in a denim jacket and wide-leg jeans. Sure, basketball and baseball are two different sports, but that doesn't mean you can't channel similar style inspiration.
How to Style a Baseball Jersey
Styling a baseball jersey means prioritizing comfort, then injecting a bit of personality into your look. Whether you opt for denim shorts and sneakers, jeans and heels, or biker shorts and flats, you can wear a baseball jersey in many ways.
Keep reading to see these ideas in real life.
— Additional reporting by Sarah Wasilak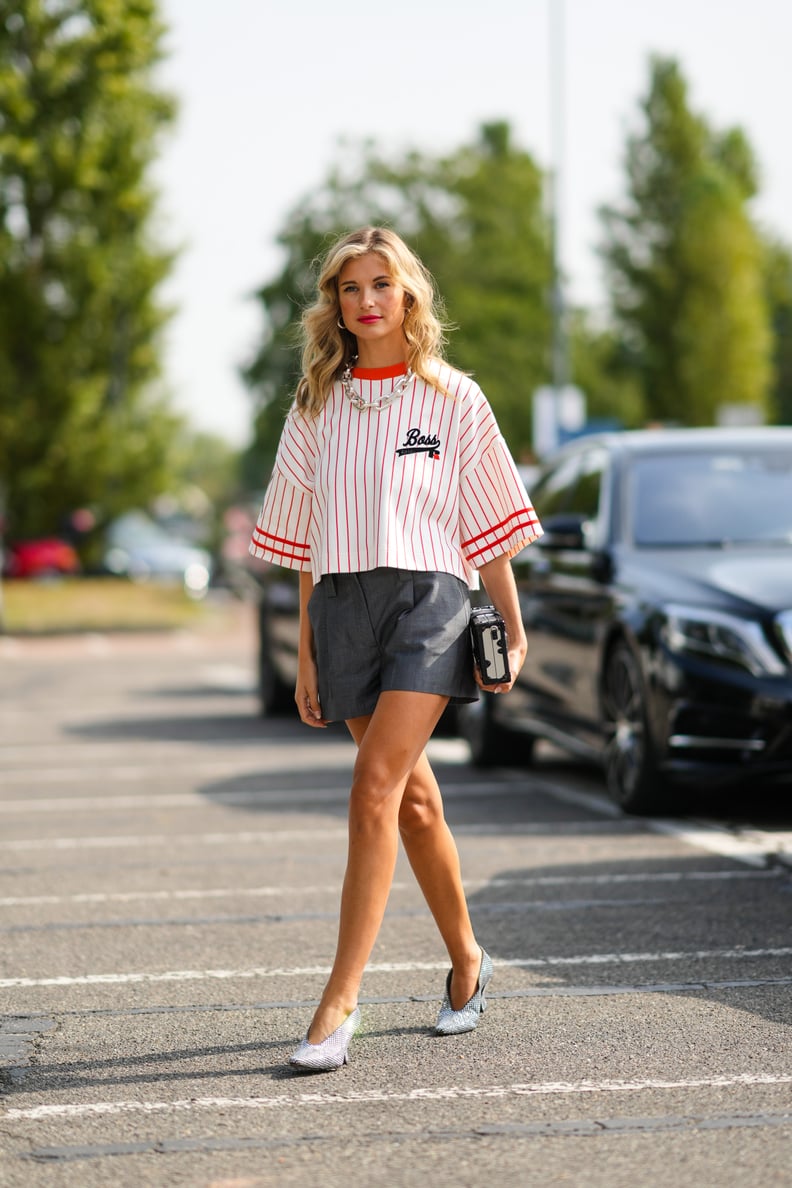 Baseball-Jersey Outfits
Take your baseball jersey to chic heights by wearing it over a tailored pair of shorts. Add sparkly pumps or kitten heels, and introduce a touch of glam with a metallic chain necklace and a boxy clutch.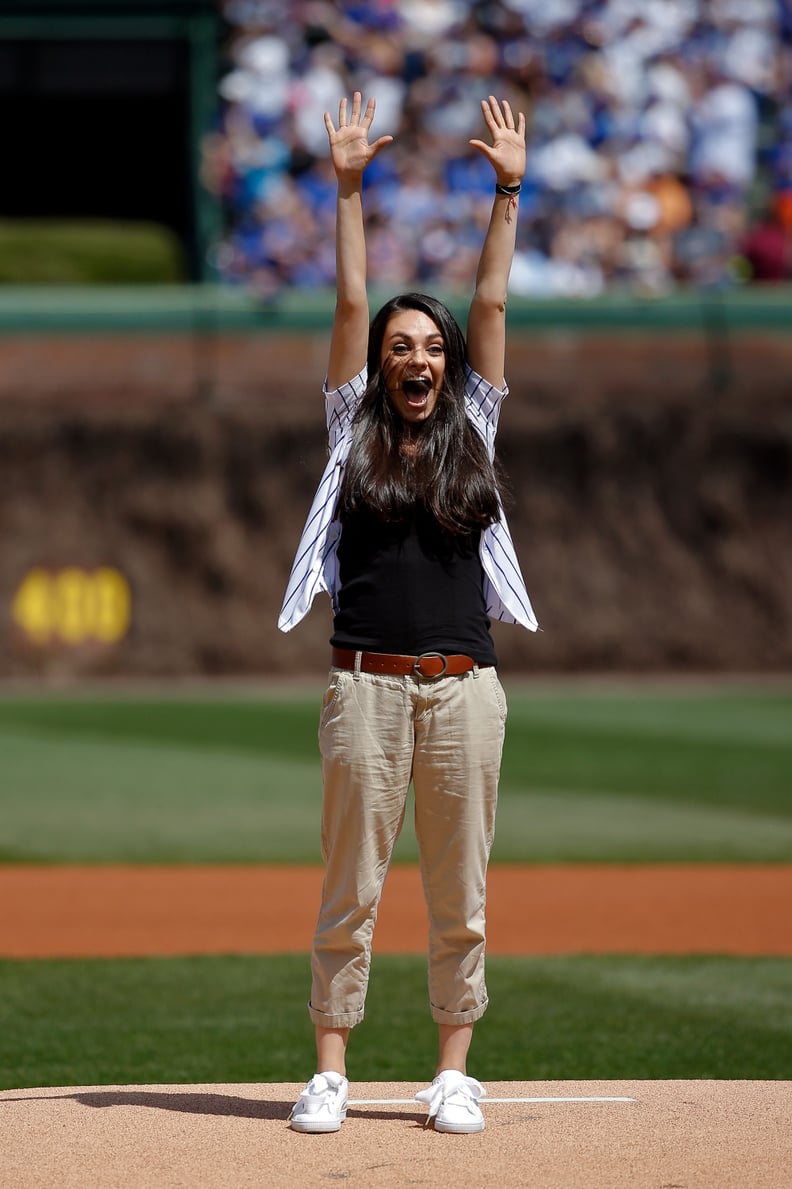 Baseball-Jersey Outfits
Mila Kunis showed how it's done by styling tan khakis with a black T-shirt and low white sneakers for a Cubs game in 2017. Leave the baseball jersey unbuttoned like so for a relaxed feel.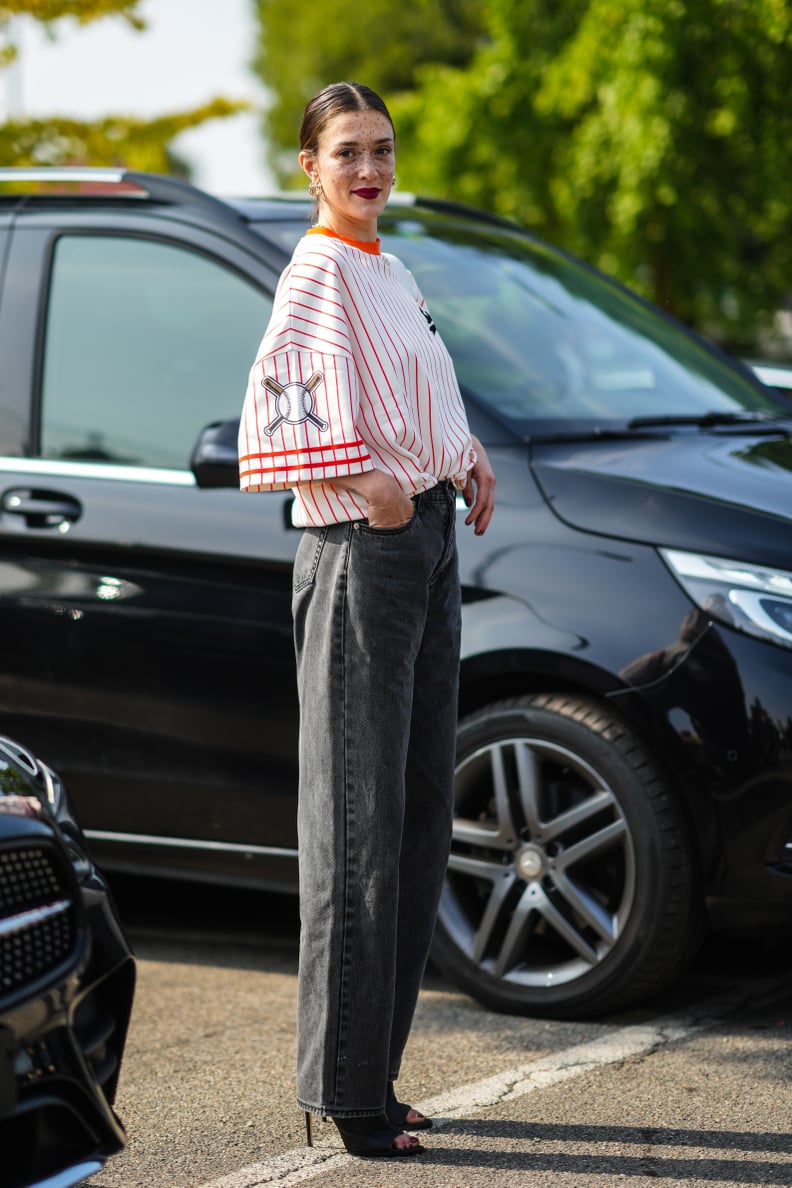 Baseball-Jersey Outfits
A pair of baggy jeans will keep your look laid-back, while heels will dial up the glam. Accessorize with your favorite shoulder bag and a nude lip.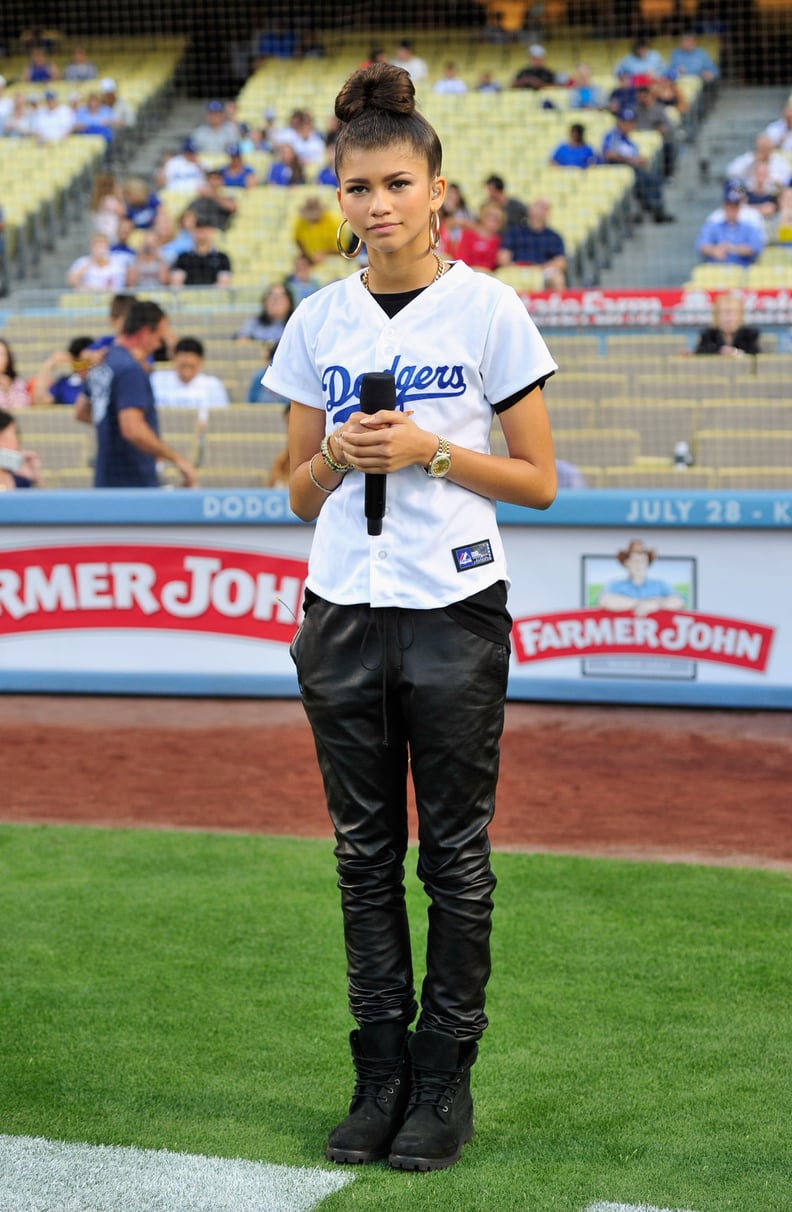 Baseball-Jersey Outfits
Take a cue from the always-stylish Zendaya. For a Dodgers game in 2013, the actor wore a jersey layered over a simple black tee, complete with leather joggers and black combat boots.
Baseball-Jersey Outfits
You don't have to set your baseball jersey aside when temperatures drop. Tuck it into a polished leather midi skirt over knee-high boots for a slightly sporty look. Add a retro pair of sunglasses for polish.
Baseball-Jersey Outfits
Apply Jessica Alba's styling tip and rep your favorite team's baseball jersey with your go-to pair of low-rise or skinny jeans. A fresh pair of kicks will ensure comfort and ease of movement.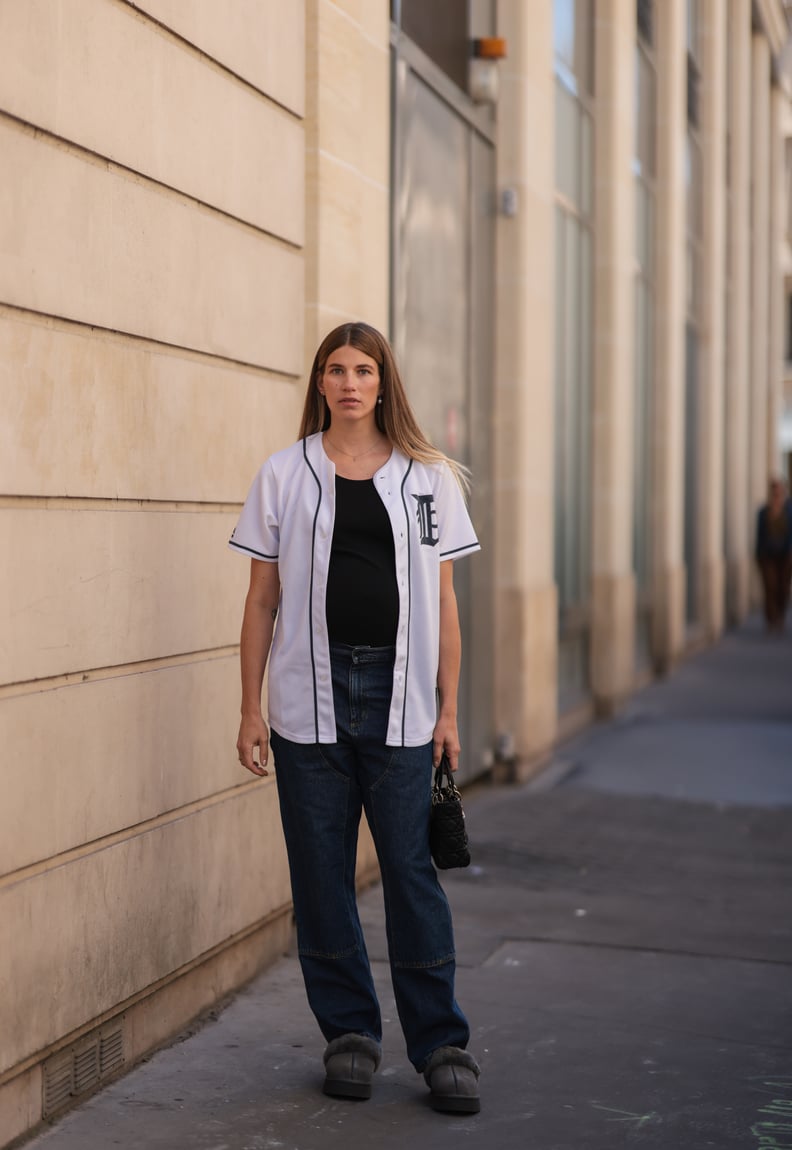 Baseball-Jersey Outfits
Who says you can't rock a baseball jersey with outdoor slippers? For an easy ensemble, pair your furry slides with your jersey and baggy jeans. Wear it buttoned, or layer it over a neutral T-shirt. Elevate the look with a top-handle bag on your way out the door.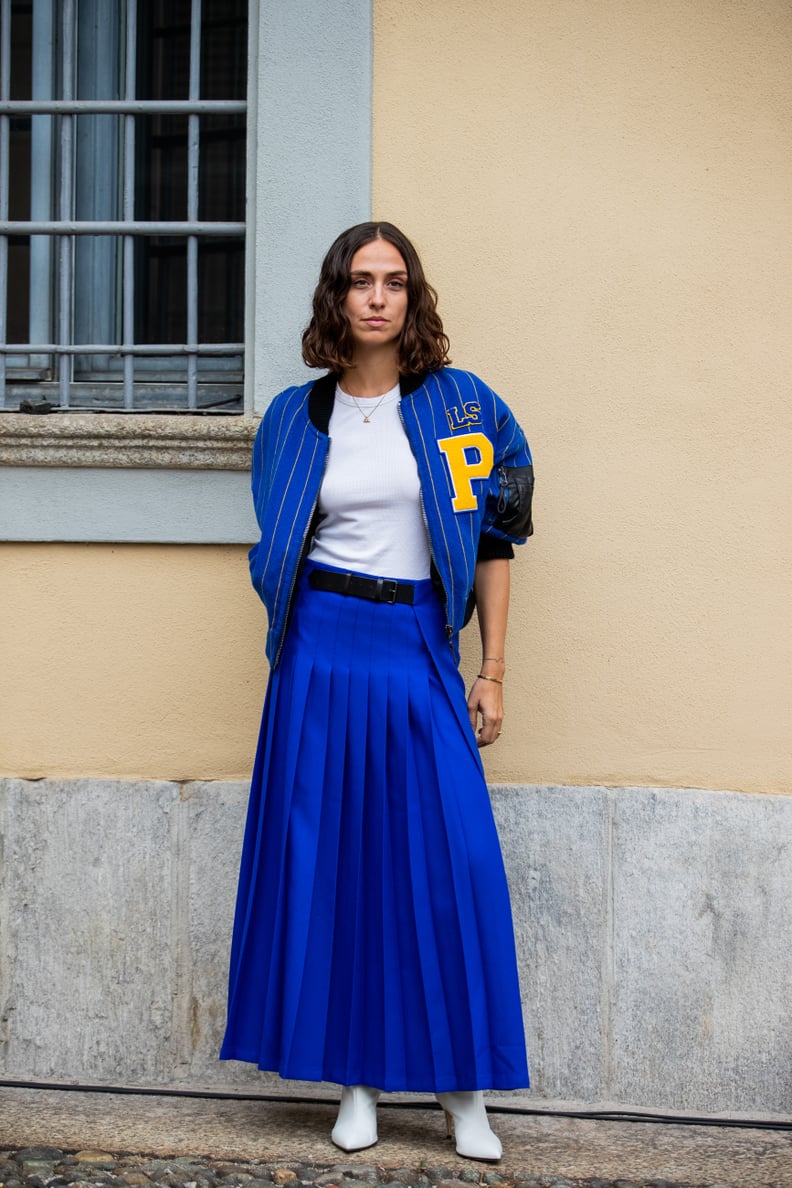 Baseball-Jersey Outfits
On chilly days, your baseball jersey or jacket makes the perfect finishing layer. Play up the proportions of a maxi skirt and a tank top with a puffer style.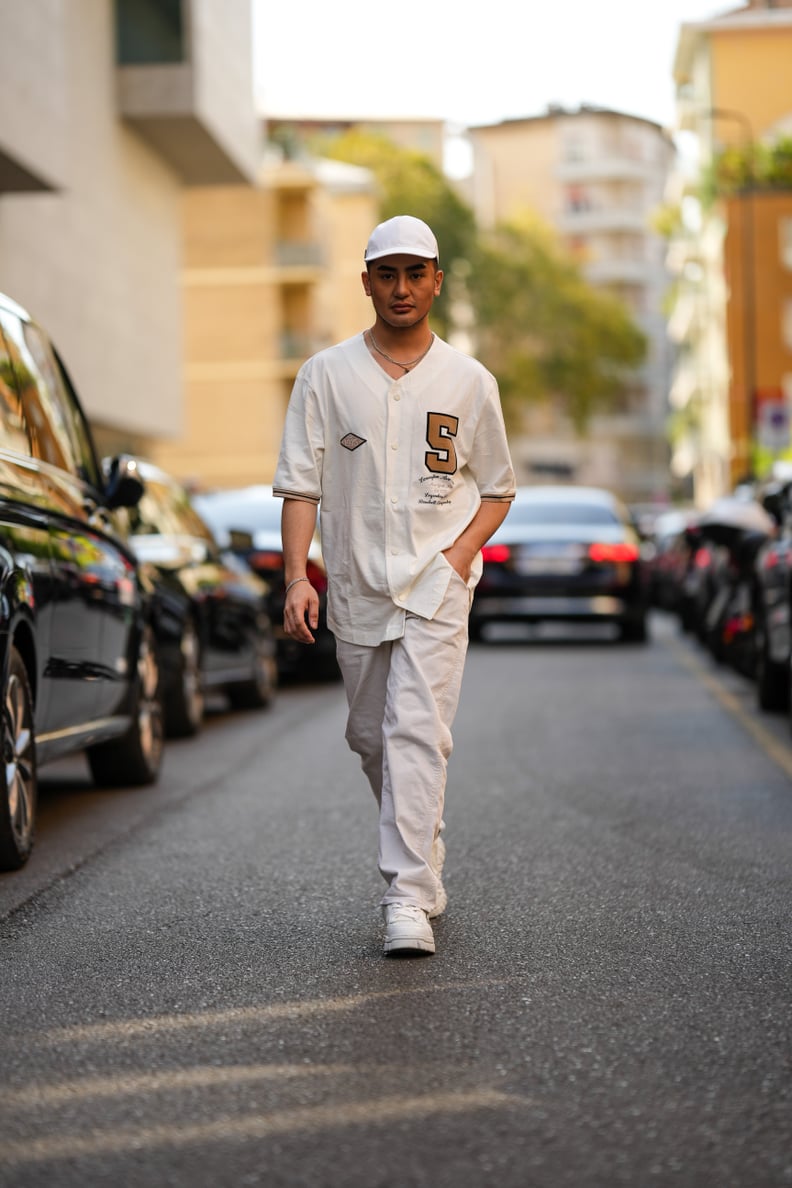 Baseball-Jersey Outfits
While a baseball cap and jersey feel like a classic combination, opting for a logo-less, neutral hat that's a key player in a fully monochrome look makes things feel more sleek. Finish with some simple, everyday jewelry.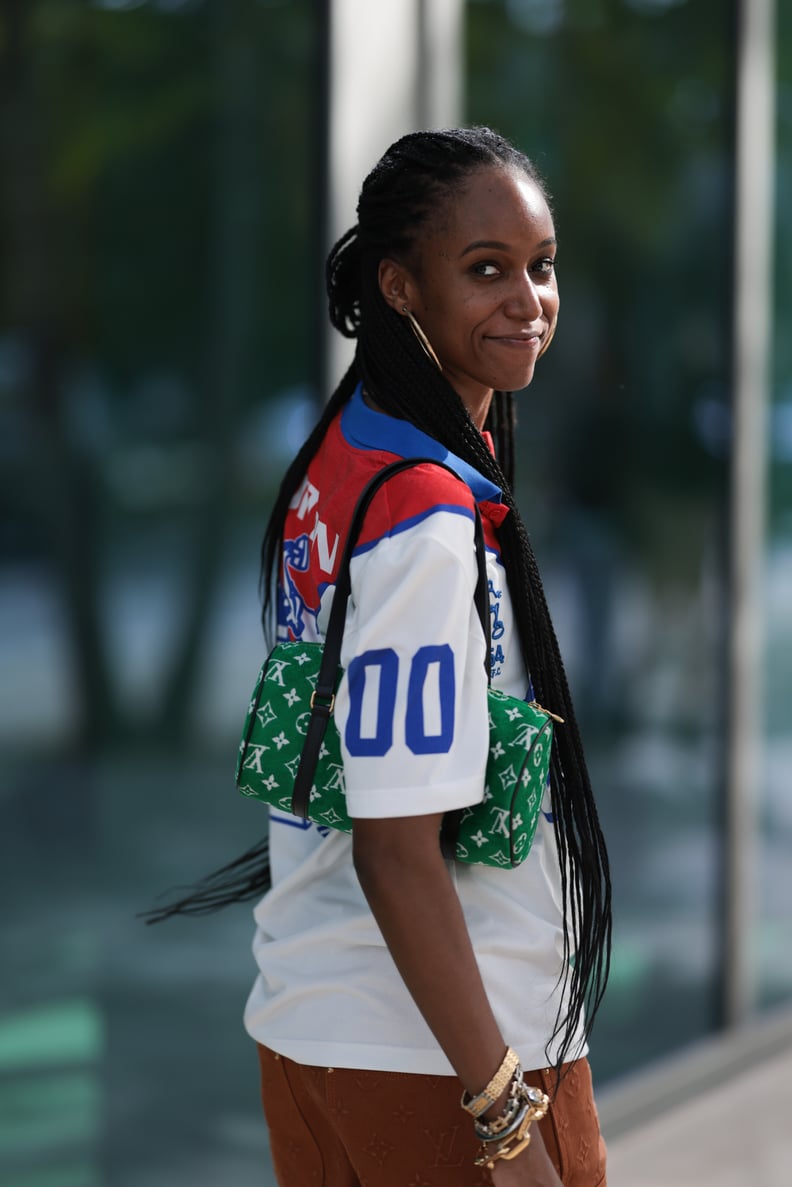 Baseball-Jersey Outfits
Think primary colors, and choose a purse that's equally as bright as the tones on your jersey. The result is an outfit that feels slightly kidcore-inspired.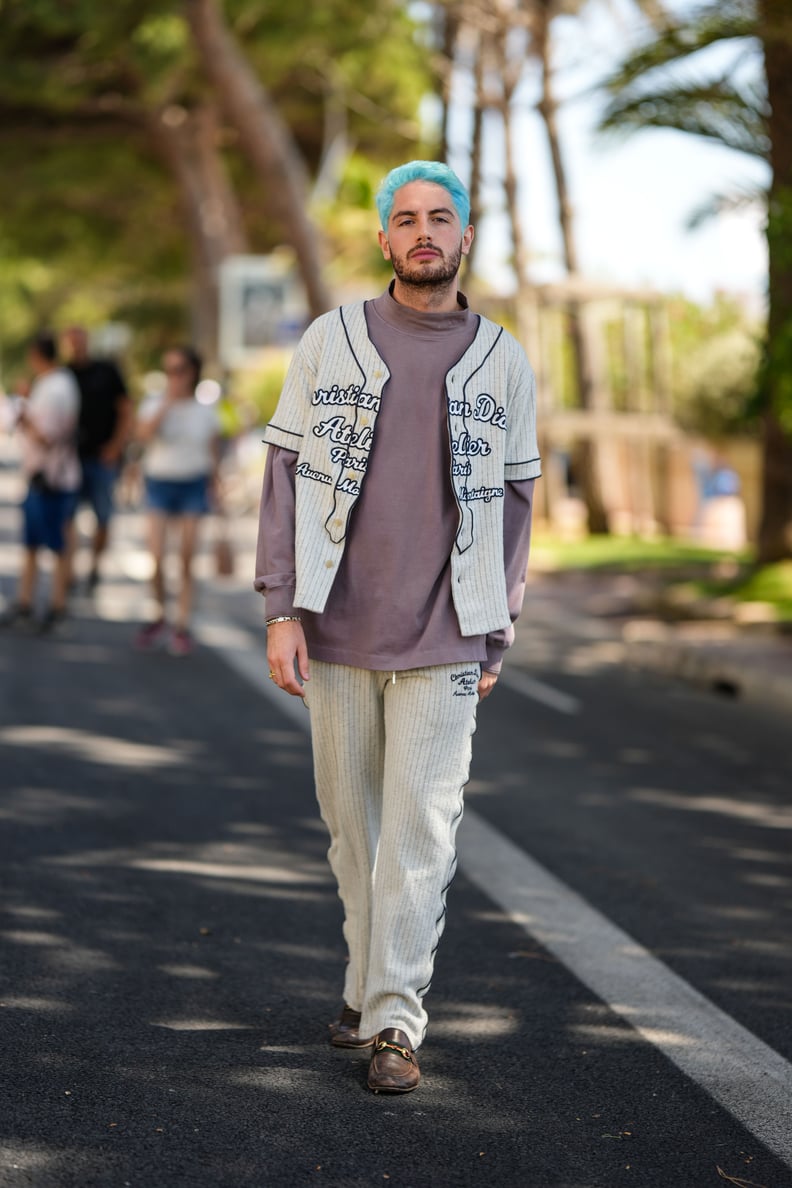 Baseball-Jersey Outfits
Break up a full uniform by leaving your baseball jersey undone, layered over a sleek mockneck tee. A pair of horsebit loafers is a surprising twist for this athletic play on workwear.