Everything You Need to Know About Kidcore, TikTok's Most Joyful Aesthetic
As POPSUGAR editors, we independently select and write about stuff we love and think you'll like too. If you buy a product we have recommended, we may receive affiliate commission, which in turn supports our work.
Revolving around all things playful and whimsical, the kidcore aesthetic is possibly the most joyful fashion and lifestyle trend yet. Taking inspiration from kids' pop culture, the '90s, and Y2K fashion, the trend favors an exuberant, fun-loving, and comfortable attitude. The fashion incorporates cartoon-inspired colors and riffs on costumes from iconic children's shows such as "The Magic School Bus," "Looney Tunes," and "Sesame Street."
The term (which is often used interchangeably with babycore) is credited to media artist Matt Star, who launched an apparel line inspired by baby clothes in 2015. The artist told Refinery29 about the early days of launching his brand, explaining how his mother planted the seed. While cleaning out his childhood home, she showed him his old Gymboree clothes that she was planning to toss out, and it sparked some reflection. "[Those clothes were] so much better than the clothes I'm wearing now," he said. "I wish they still made stuff like this."
Kidcore eventually increased in popularity, enjoying a boost from social media platforms like TikTok and Instagram in early 2020. In a year when many of us stayed home in order to help curb the coronavirus spread, it makes sense that an aesthetic rooted in color, nostalgia, and joy would gain momentum. To dress for the aesthetic, you must first embrace primary colors: bright shades of red, blue, yellow, and green, ideally. A rainbow knit cardigan would be considered a staple, as would the combination of wide-leg jeans and a cartoon T-shirt.
Ahead, learn more about the meaning of kidcore, and then shop items to pull it off.
What Does the Kidcore Aesthetic Mean?
As the name suggests, kidcore promotes eye-catching prints and a rainbow of colors inspired by children's toys. These include neon green and hot pink (associated with the Barbiecore aesthetic), two of summer's biggest color trends. The goal is to interpret the fashion for kids in the '90s and early 2000s by bringing on whimsical patterns, cheeky color combinations, and cartoon-inspired separates for an effortlessly cool outfit.
How to Wear the Kidcore Aesthetic
Finishing with kitschy accessories is key — contemporary accessory labels Jumz Accessories and Susan Alexandra make Y2K-oriented beaded bags that are perfectly on theme. Similarly, Roxanne Assoulin's charm bracelets exude the same spirit. As for clothing, fashion designer Christopher John Rogers, with his mastery of colors and prints, is a purveyor of the style. The same goes for multiretailer platform Lisa Says Gah, which curates a range of playful and mood-boosting items from emerging indie fashion brands.
Scroll on for more pieces you'll need.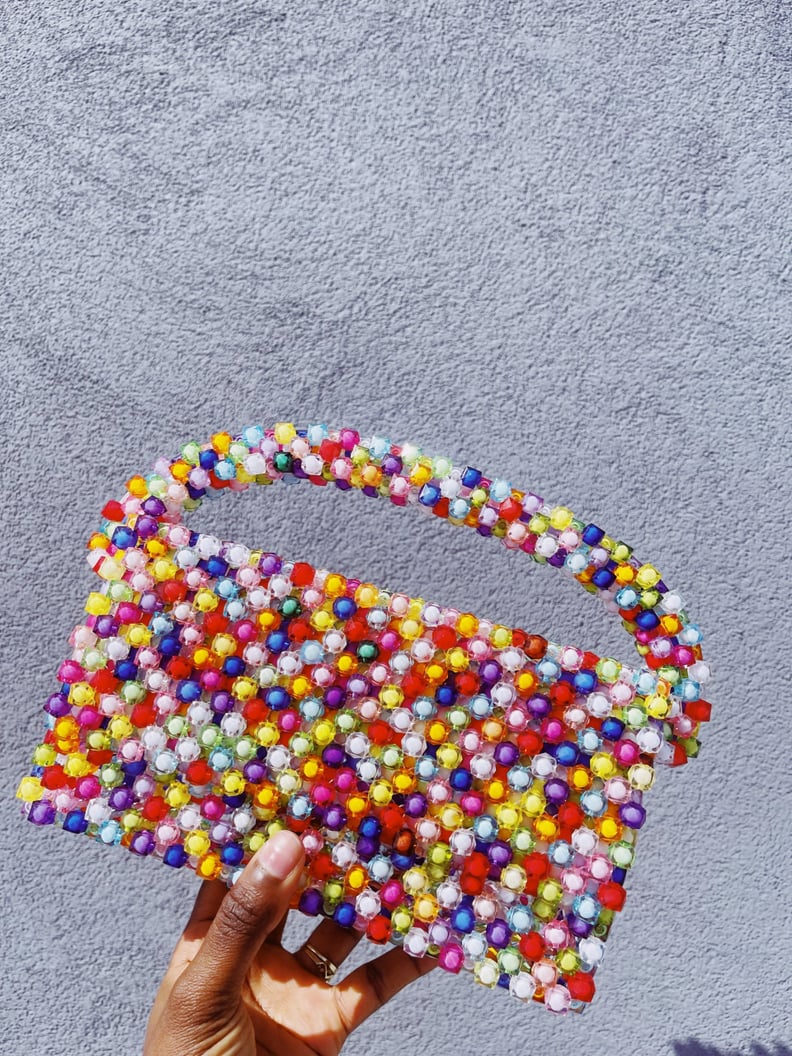 Kidcore Aesthetic: Jumz Accessories Maya Bead Bag
The Jumz Accessories Maya Bead Bag ($176) will help you achieve peak kidcore aesthetic, thanks to its playful construction and colorful palette. Pair it with equally loud pieces for an eye-catching statement, or keep the rest of the look pared down.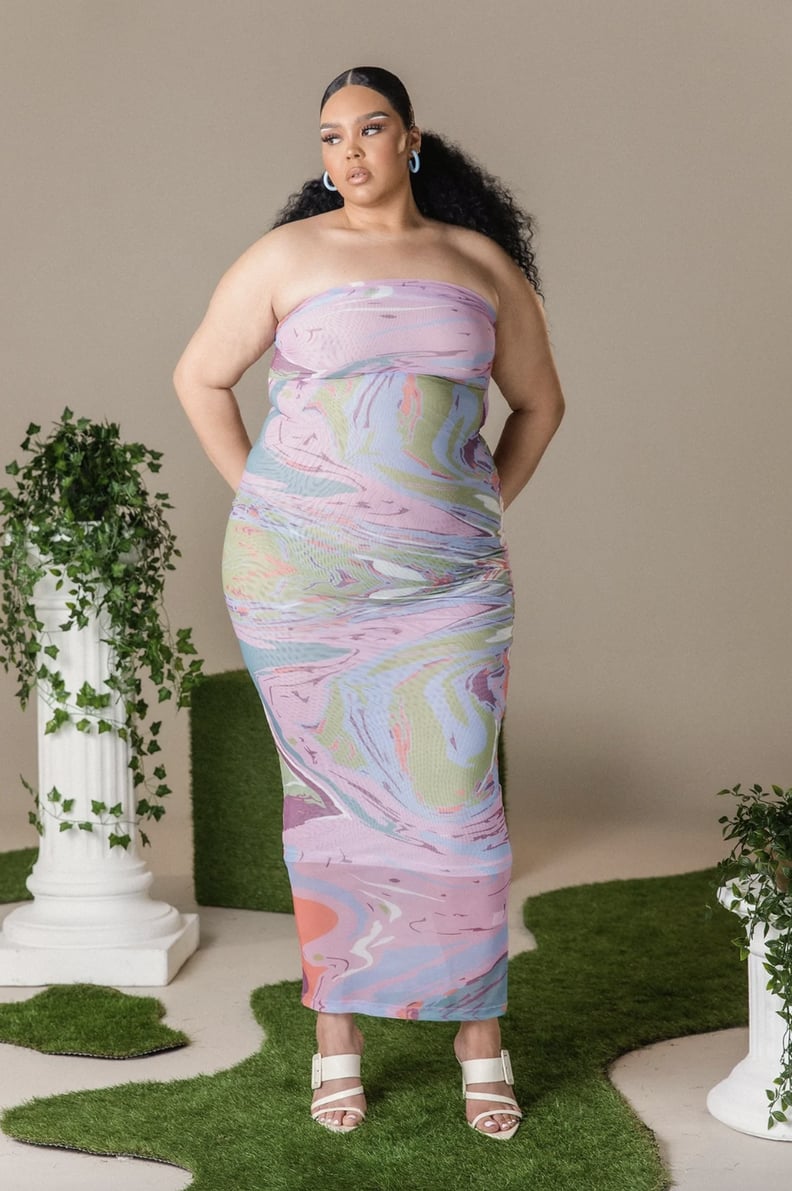 Kidcore Aesthetic: Kai Collective Gaia Tube Mesh Dress
Taking a pastel approach to the kidcore aesthetic, this Kai Collective Gaia Tube Mesh Dress ($163) is a fun iteration of the aesthetic. With its tube silhouette, it's guaranteed to deliver a memorable entrance.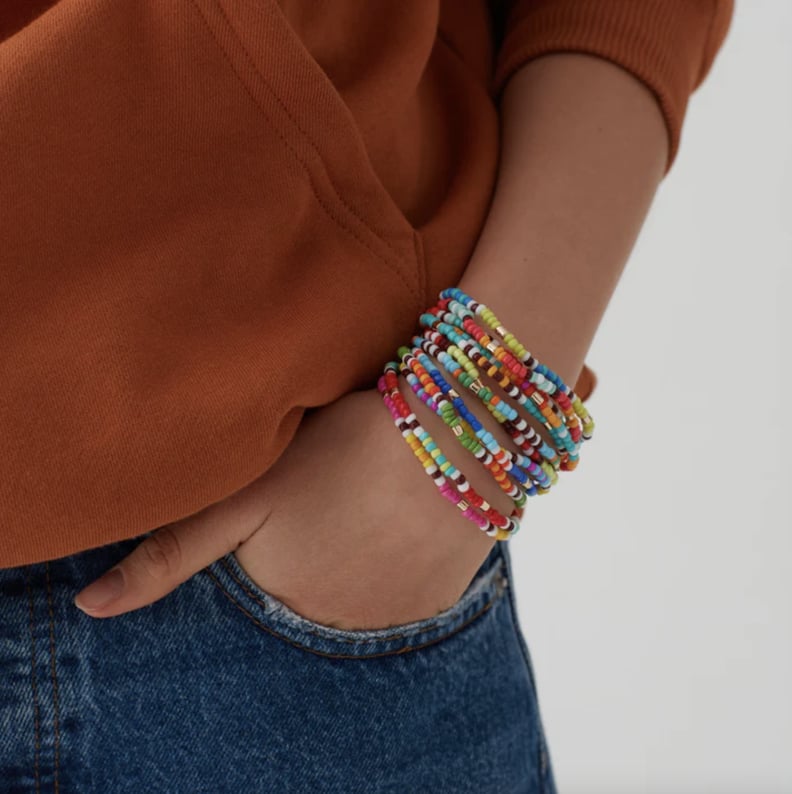 Kidcore Aesthetic: Roxanne Assoulin The Brighter the Better Bracelets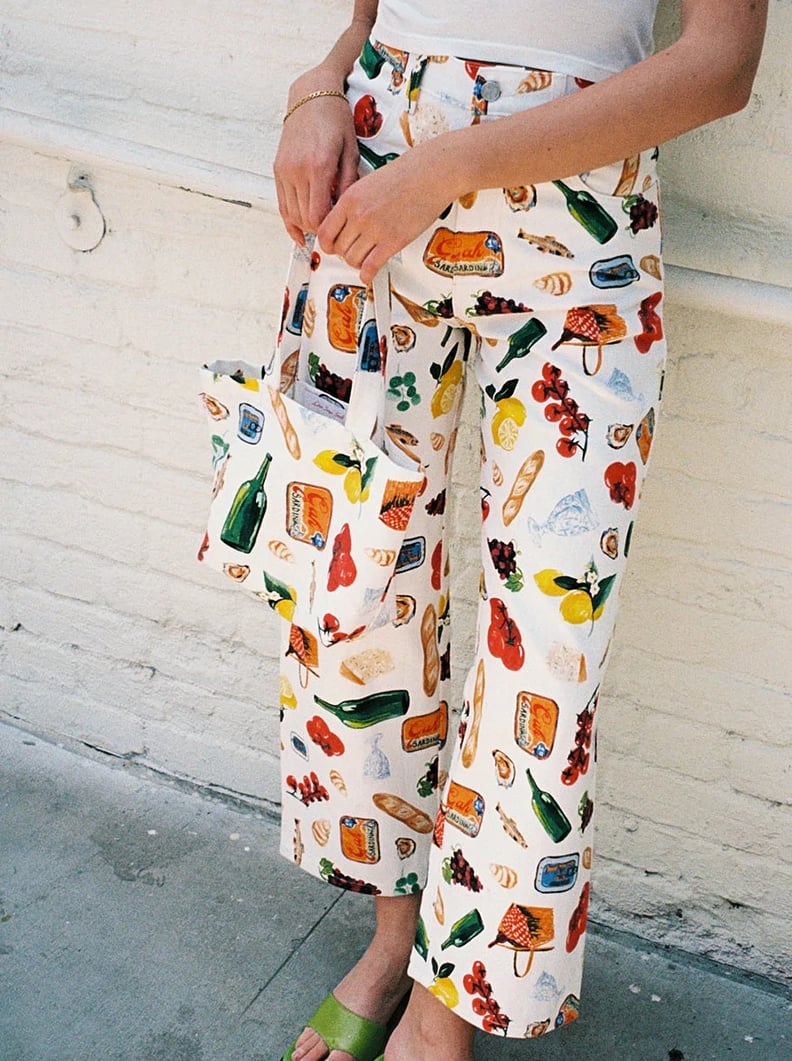 Kidcore Aesthetic: Lisa Says Gah Robyn Jeans
Not only are these Lisa Says Gah Robyn Jeans ($188) designed to bring a smile to your face, but they also pack plenty of practical style. Pair them with a white tank with fruit motifs, and finish with colorful accessories for a kidcore touch.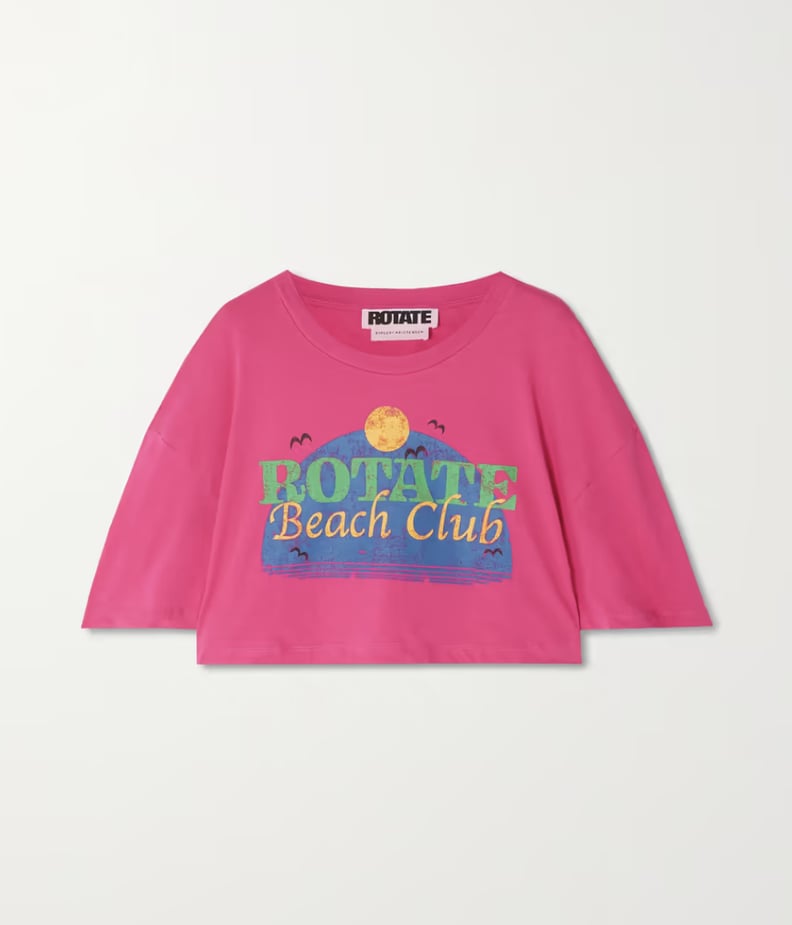 Kidcore Aesthetic: Rotate Burger Christensen Tyra T-Shirt
Kidcore Aesthetic: House of Sunny Fuzzy Tube Dress
Spice up your everyday look with this kidcore-oriented House of Sunny Fuzzy Tube Dress ($119). Not only is it pretty to look at, but it will also coordinate well with the accessories in your closet, whether that's a crisp white pair of strappy sandals, a stack of beaded necklaces, or a pearl-encrusted clutch.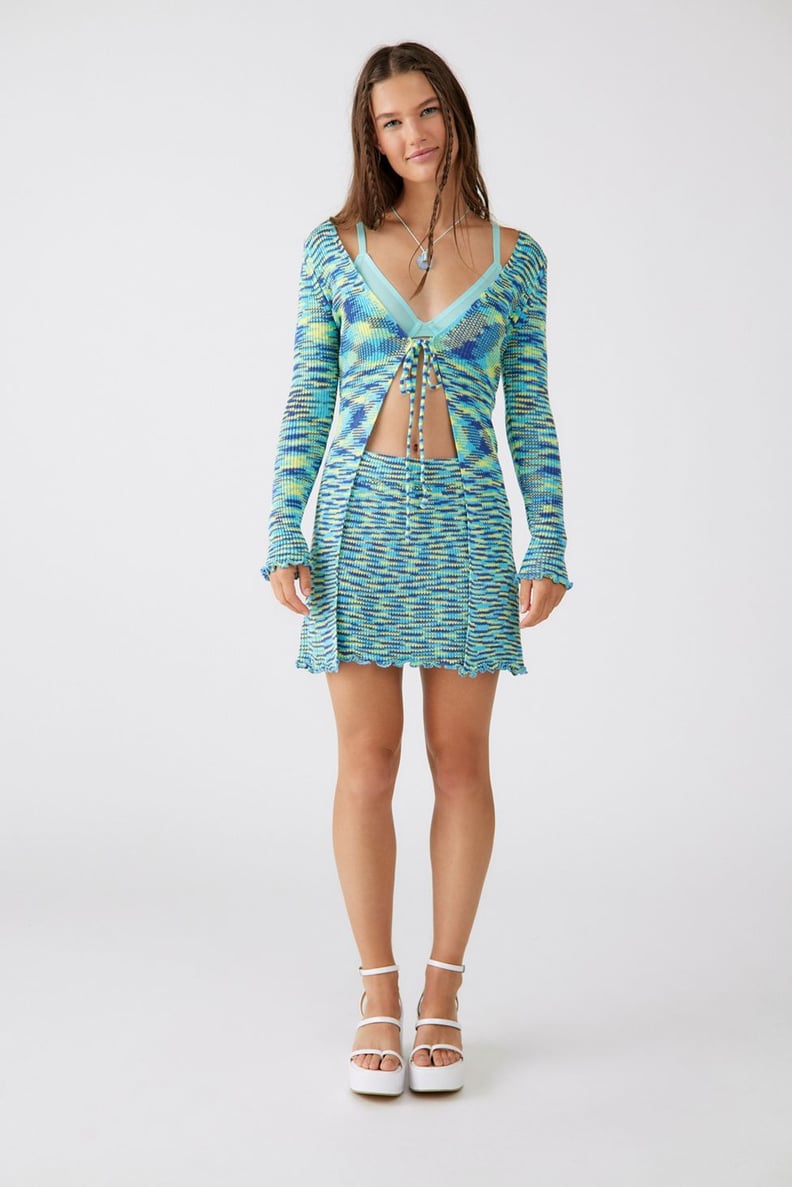 Kidcore Aesthetic: UO Maddie Knit Top and Miniskirt Set
Take an outing to dizzying heights with this standout UO Maddie Knit Top and Miniskirt Set ($99). It will work well with sneakers for maximum comfort or gold-detail mules for a glam touch.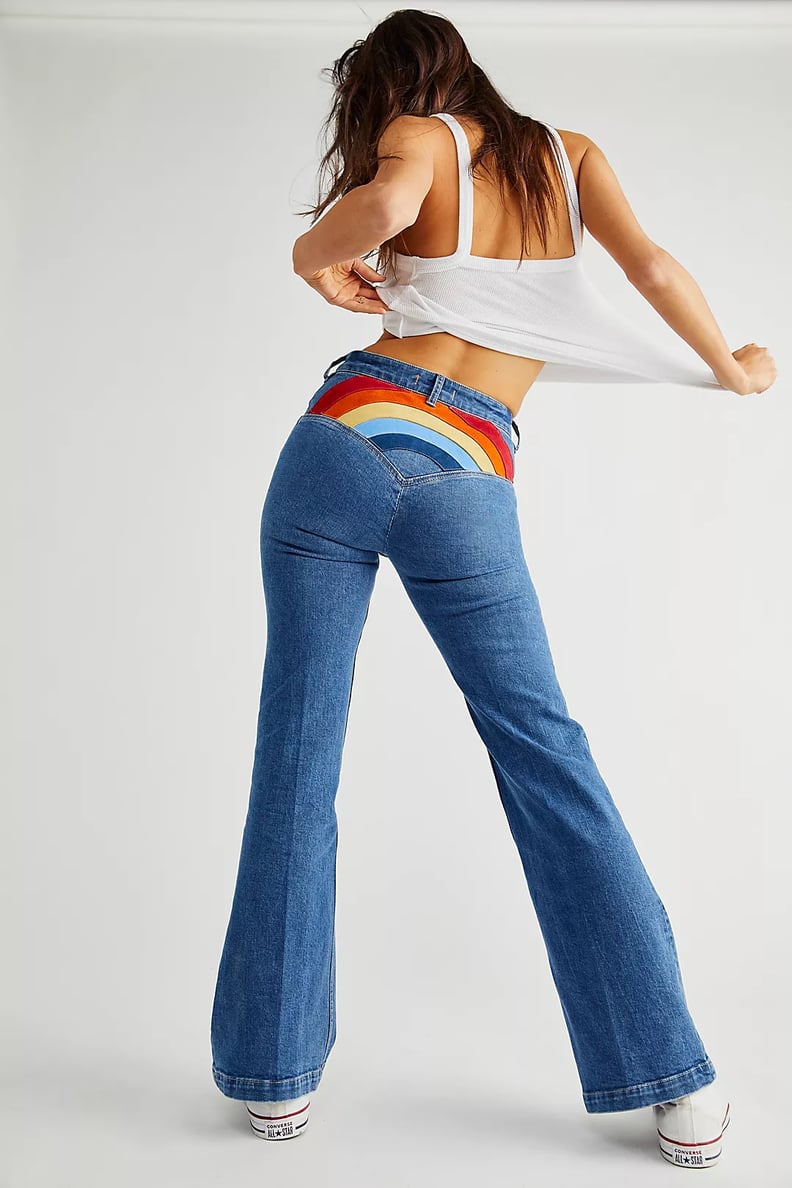 Kidcore Aesthetic: We the Free Somewhere Over the Rainbow Jeans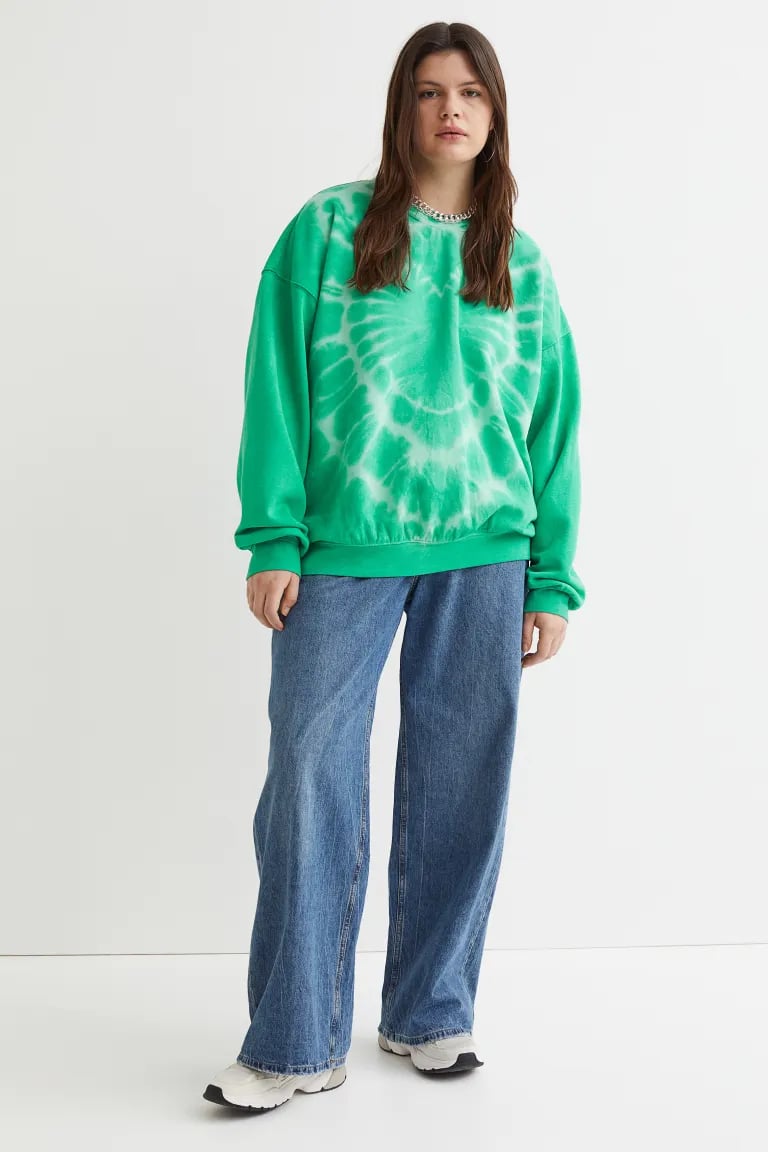 Kidcore Aesthetic: H&M+ Sweatshirt
Not only is this H&M+ Sweatshirt ($25) fun to look at, but it also seems comfortable to wear. With its slouchy silhouette and loud, colorful print, it boasts all the hallmarks of the kidcore aesthetic.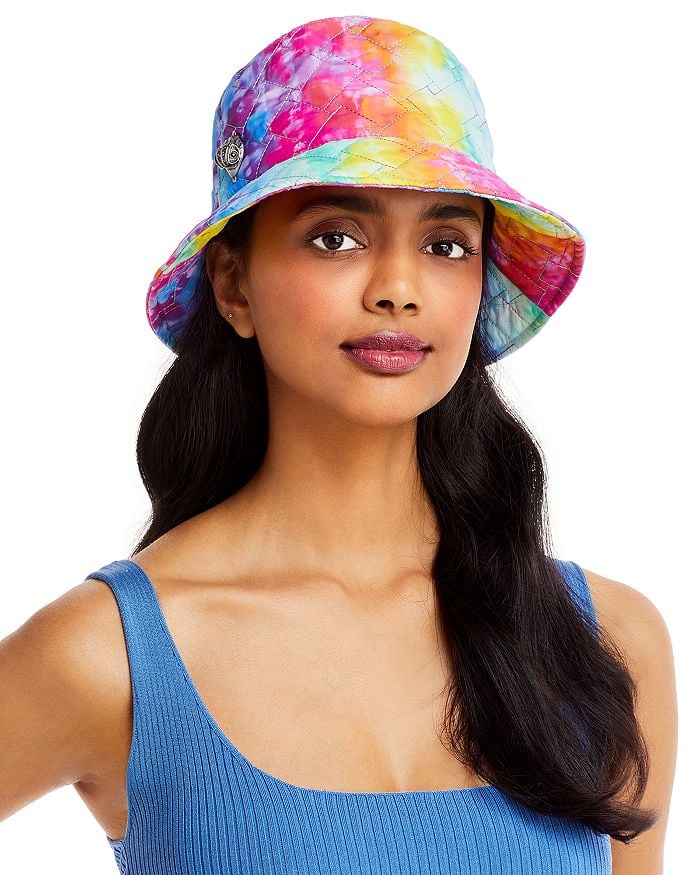 Kidcore Aesthetic: Kurt Geiger Quilted Rainbow Tie-Dye Bucket Hat
Kidcore fans will appreciate this versatile Kurt Geiger Quilted Rainbow Tie-Dye Bucket Hat ($58), which teams well with any top-and-jeans combo for a casual day out. Be prepared to receive all the compliments when you take it out.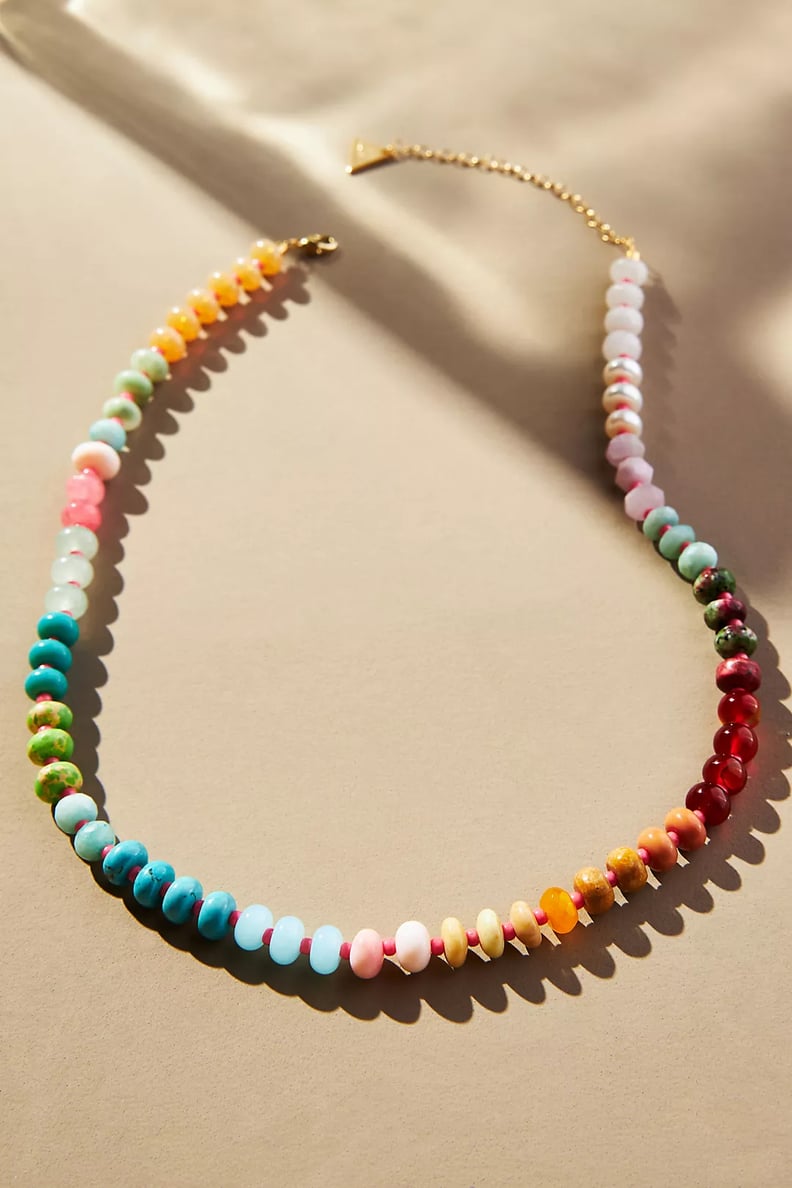 Kidcore Aesthetic: Anthropologie Rainbow Large-Stone Necklace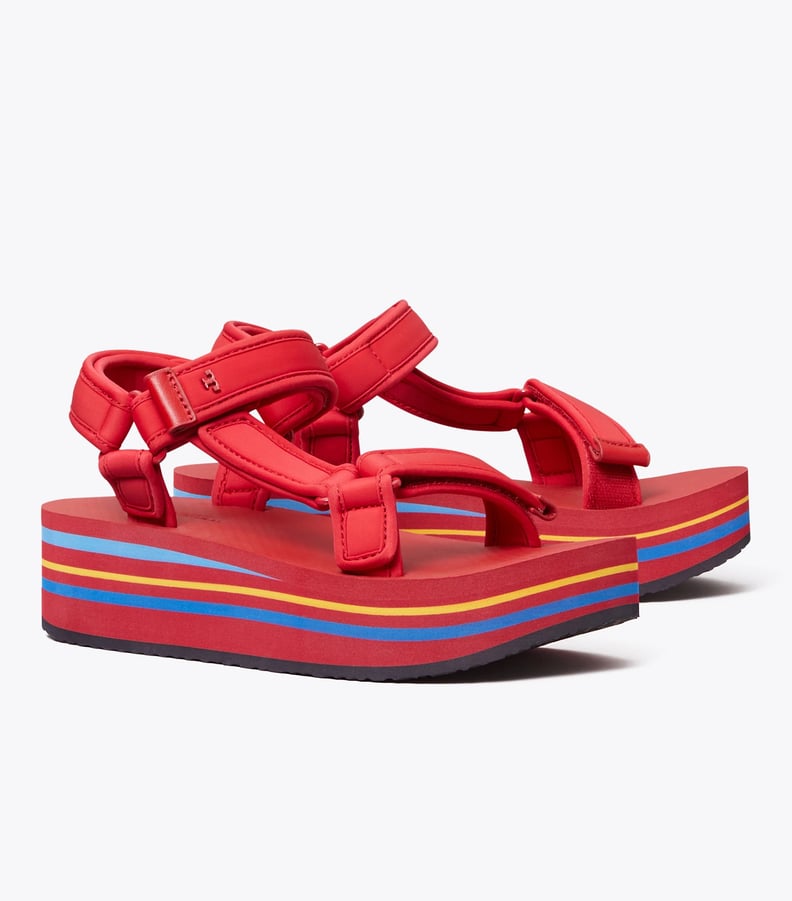 Kidcore Aesthetic: Tory Burch Sport Strappy Sandals
Perfectly encapsulating the kidcore aesthetic, these Tory Burch Sport Strappy Sandals ($228) feel playful and fun. Plus, the thick soles provide ample comfort, making them a match for every garment in your closet.