13 Spring Outfit Ideas That Look Chic and Require Minimal Effort
On the first day that really feels like spring, we find ourselves reaching for breezy statement dresses, short-sleeved tees, and lighter jackets — all of which make for the perfect transitional spring outfit. These are likely looks we've been eager to wear for months, stowing them away to pull out at just the right moment. But after those special pieces have been worn, the days get longer, and we're in the midst of a standard morning rush, it's natural to crave an easier answer.
Since it can be confusing to decide what to wear for iffy, in-between weather, we've gathered some street style inspiration to help you reimagine pieces you already own — including open-toe sandals, floral dresses, and neutral, wear-with-everything bodysuits. Trying to come up with a new way to style your go-to mom jeans that you've been rocking for years? We've got a stylish outfit idea that's easy to replicate. Want to give bucket hats or baseball caps a try? There's an option for that, too, even if you're a novice. What if you want to stay in leggings all day, but you aren't going to the gym and actually want to look chic? We've got you there.
Ahead, we're counting down 13 formulas that include your favorite items, so you can feel like a master, and even try your hand at pulling off the latest spring trends. We also encourage you to check out what our editors are shopping for this spring, should you be in the mood to browse of-the-moment items that will liven up your look.
— Additional reporting by Nikita Charuza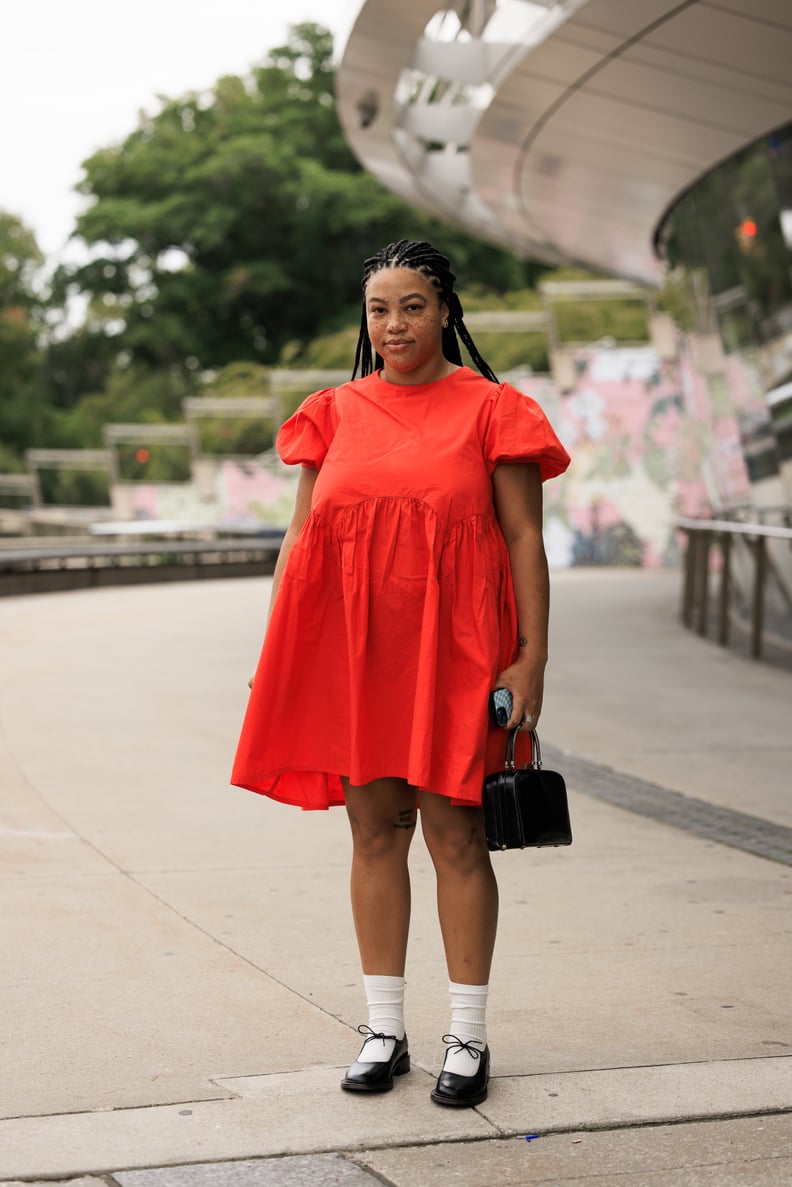 Spring Outfit Ideas
Spring calls for breezy babydoll dresses in bright pops of color. If you're not quite ready to go for an open-toe shoe, try teaming socks with Mary Janes or Doc Martens to finish off your look, and accent with a structured bag.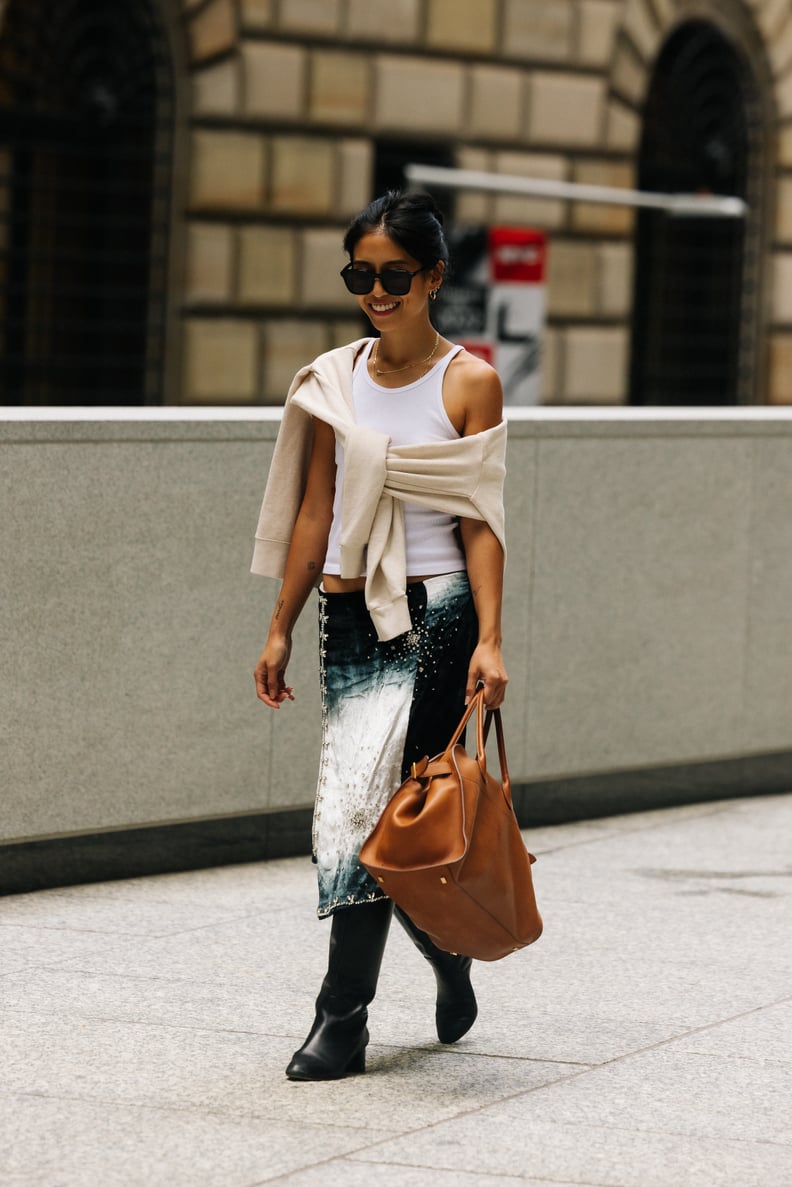 Spring Outfit Ideas
Opt for a low-slung slip skirt teamed with your go-to leather boots, and complete the outfit with a tank. Tying a thicker sweater around your shoulders adds a sporty element and provides extra warmth. Of course, if you get cold, you can wear it properly.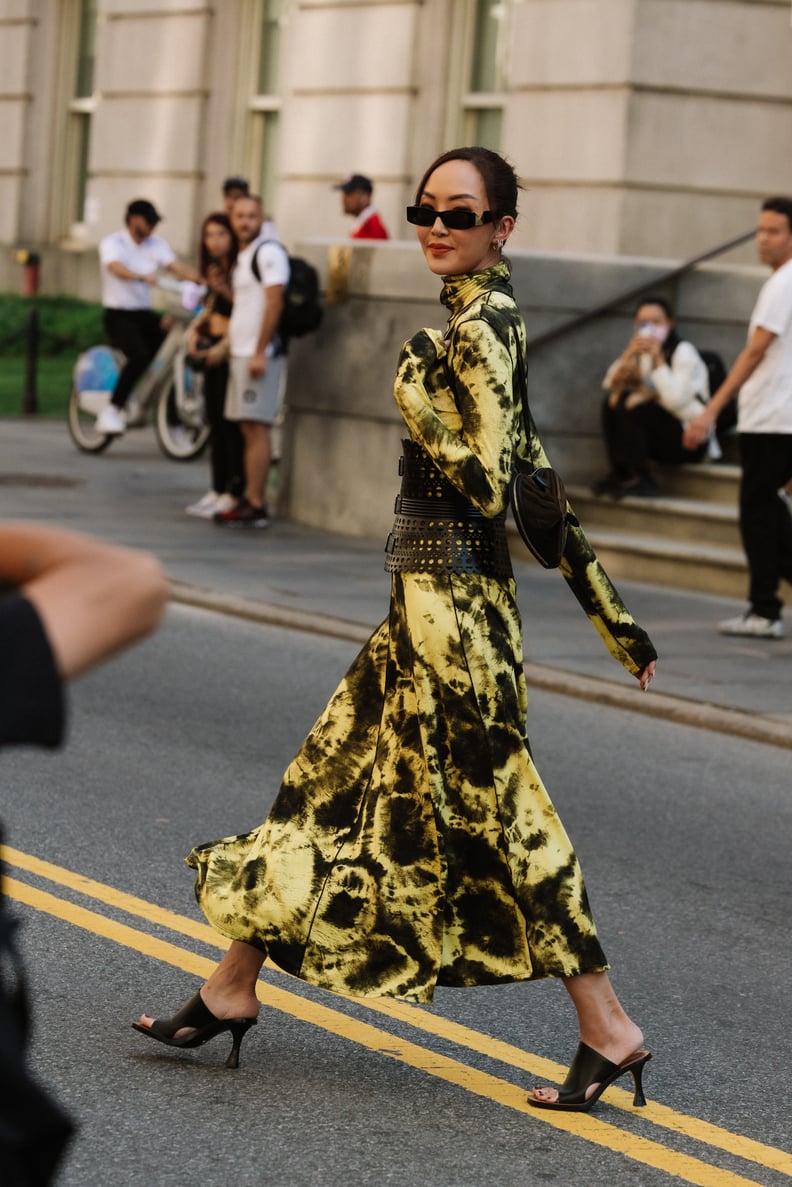 Spring Outfit Ideas
Spring is the perfect time to whip out your open-toe mules for styling with a long-sleeved midi dress. Add extra accessories like a leather belt for interest. It's another layer that speaks to the notion that it's not quite summer yet.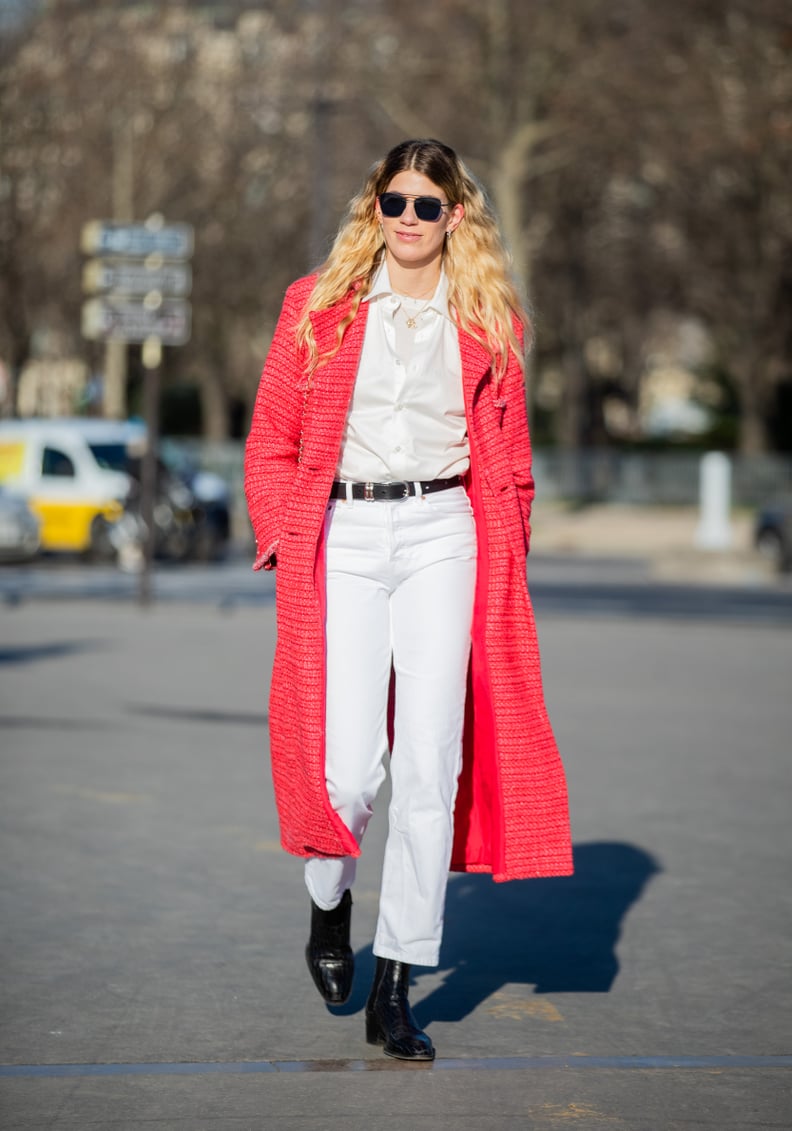 Spring Outfit Ideas
An easy way to style white jeans in the spring is with a matching shirt, black boots, and a colorful duster left open.
Spring Outfit Ideas
Pair your low-top sneakers with a knit dress that's perfect for the transitional season.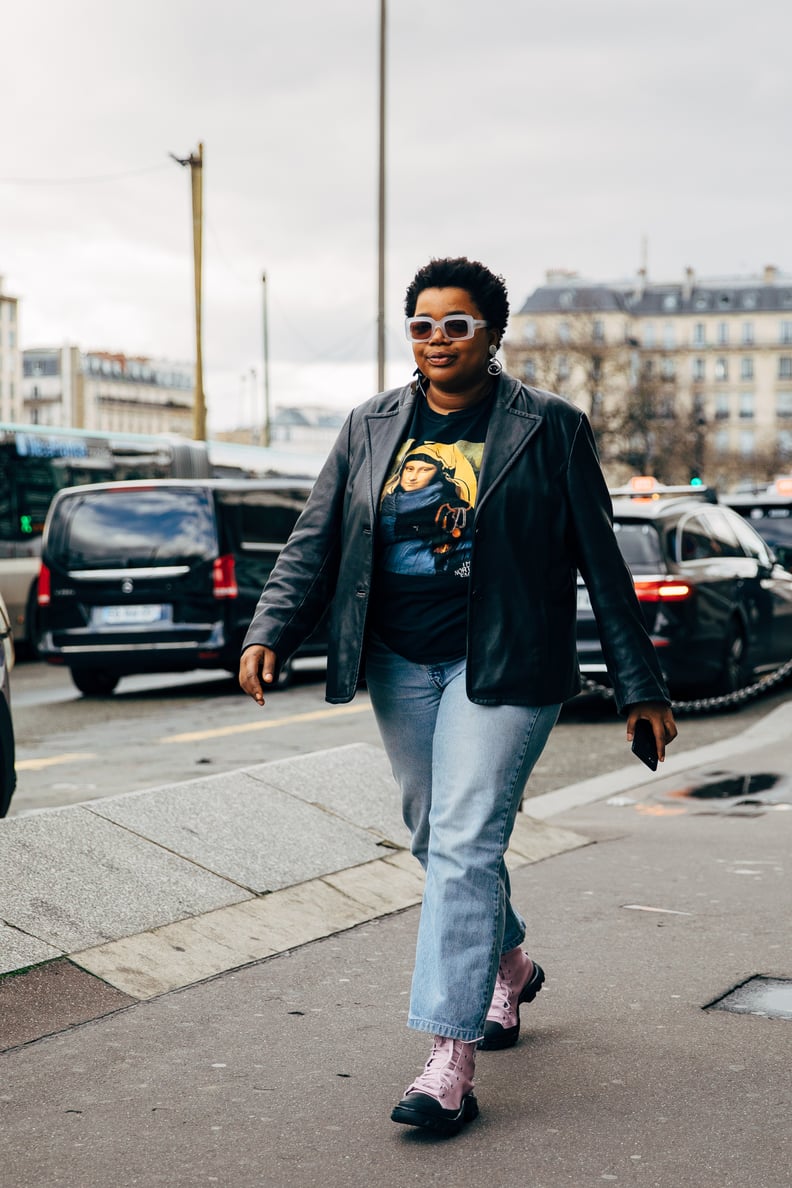 Spring Outfit Ideas
Your go-to jeans will look even cooler when styled with a graphic-print tee and leather jacket.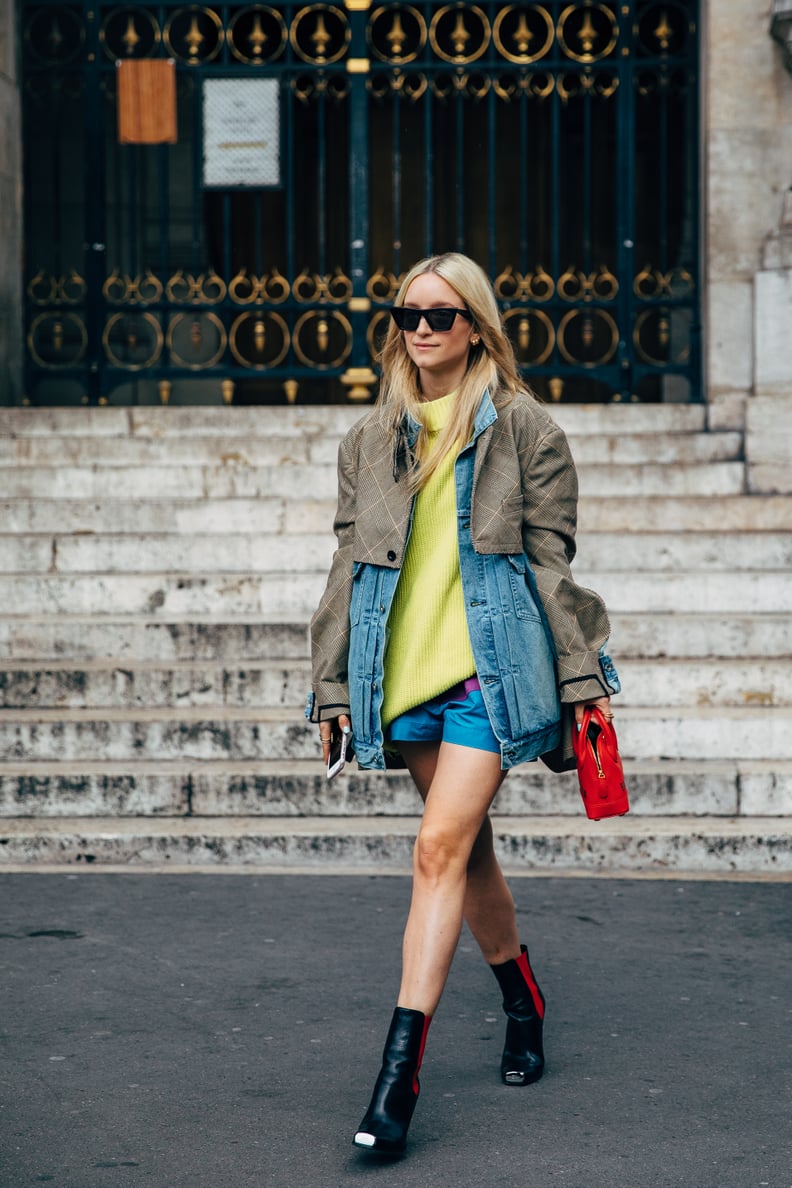 Spring Outfit Ideas
We know how tricky it can be to style your shorts in the spring. Pair yours with a neon top for a pop of color and a denim jacket you can easily remove if it gets too warm.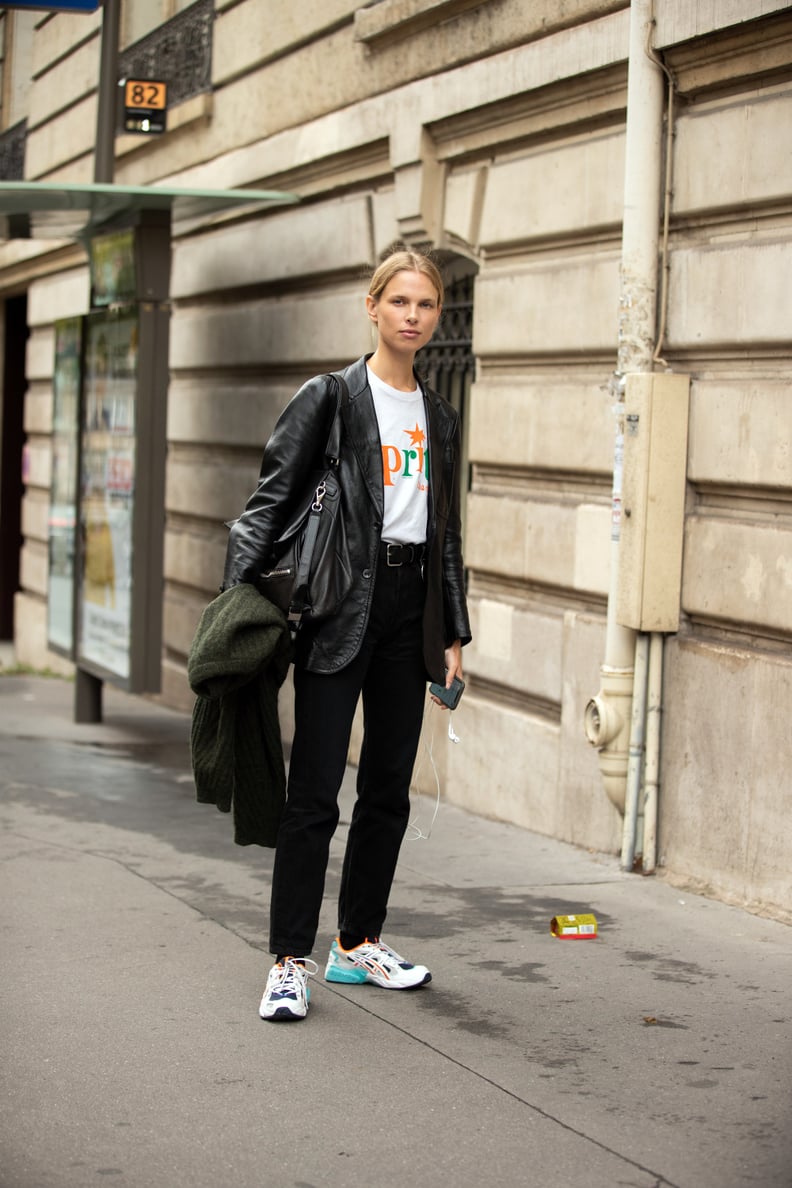 Spring Outfit Ideas
An easy way to style your black pants is with a graphic tee and leather jacket on top. Depending on your mood, style them with sneakers or heels.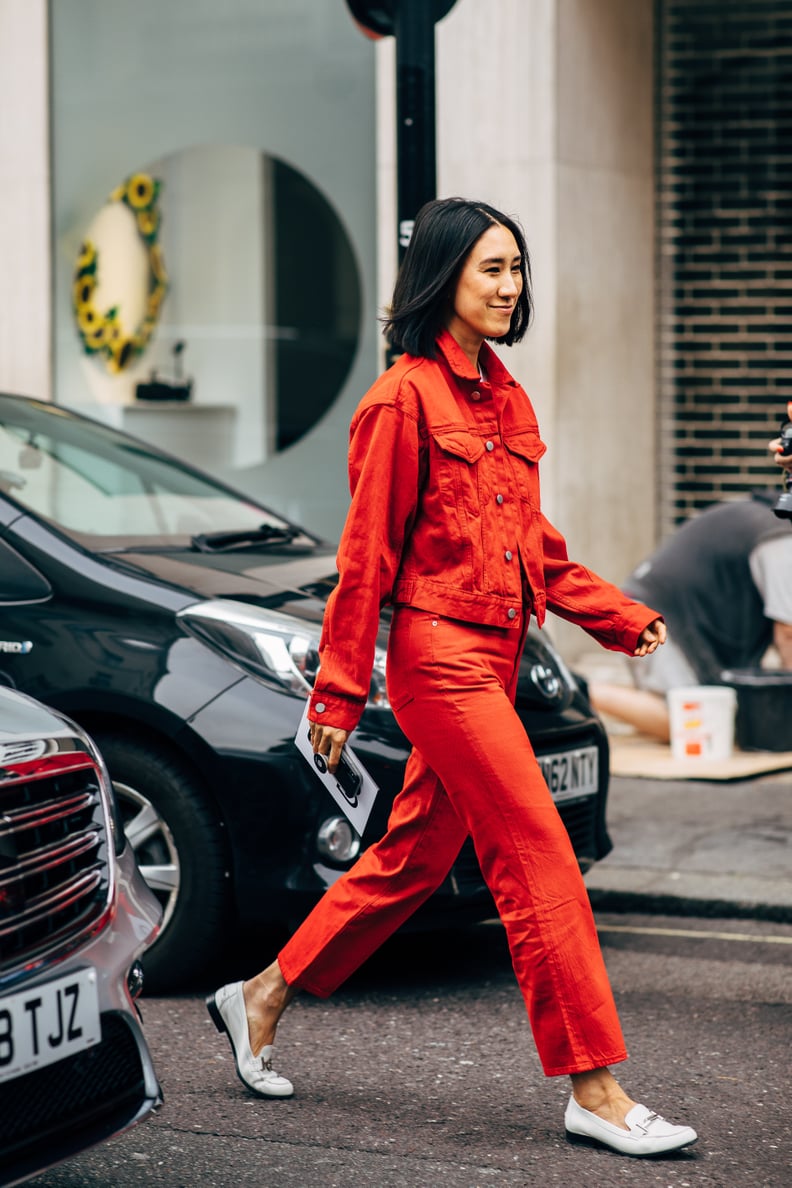 Spring Outfit Ideas
Denim jackets are a must for the Spring. If you're bored of a regular blue style, choose one in an eye-catching color to mix things up.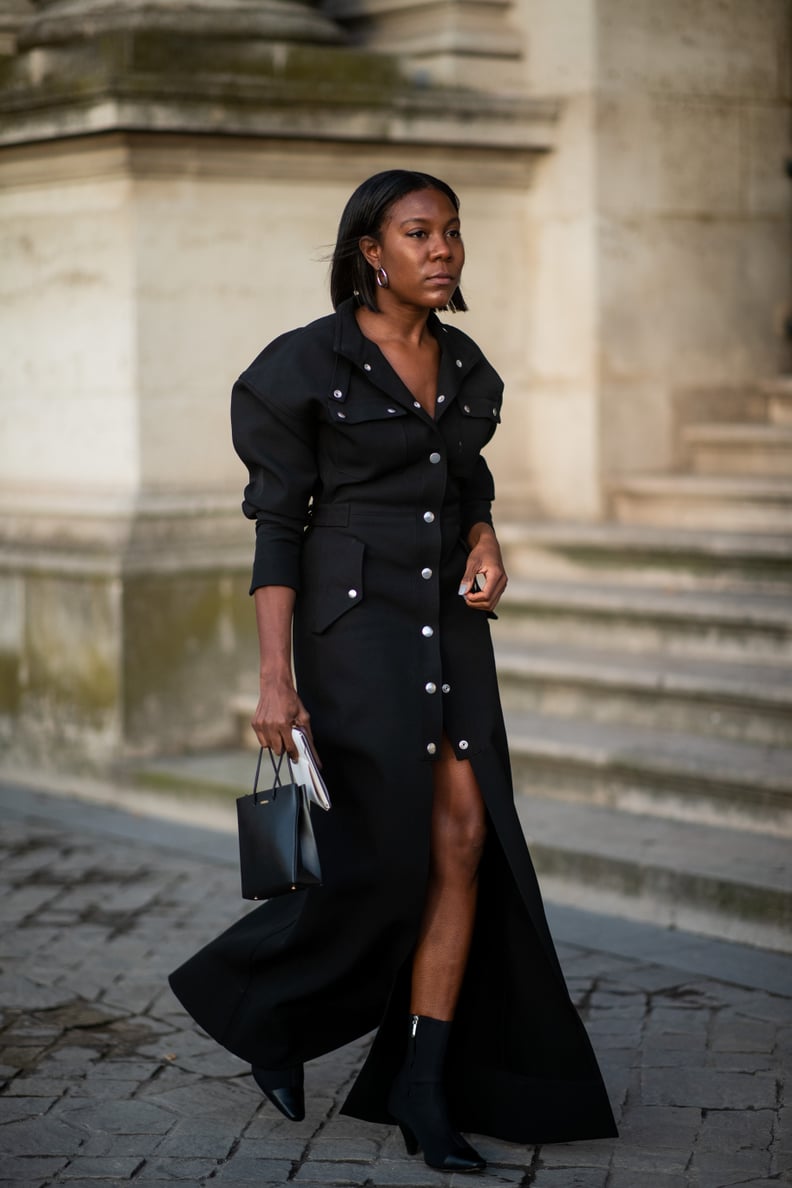 Spring Outfit Ideas
If you're trying to figure out how to style your favorite boots, try a button-down dress for a one-and-done outfit.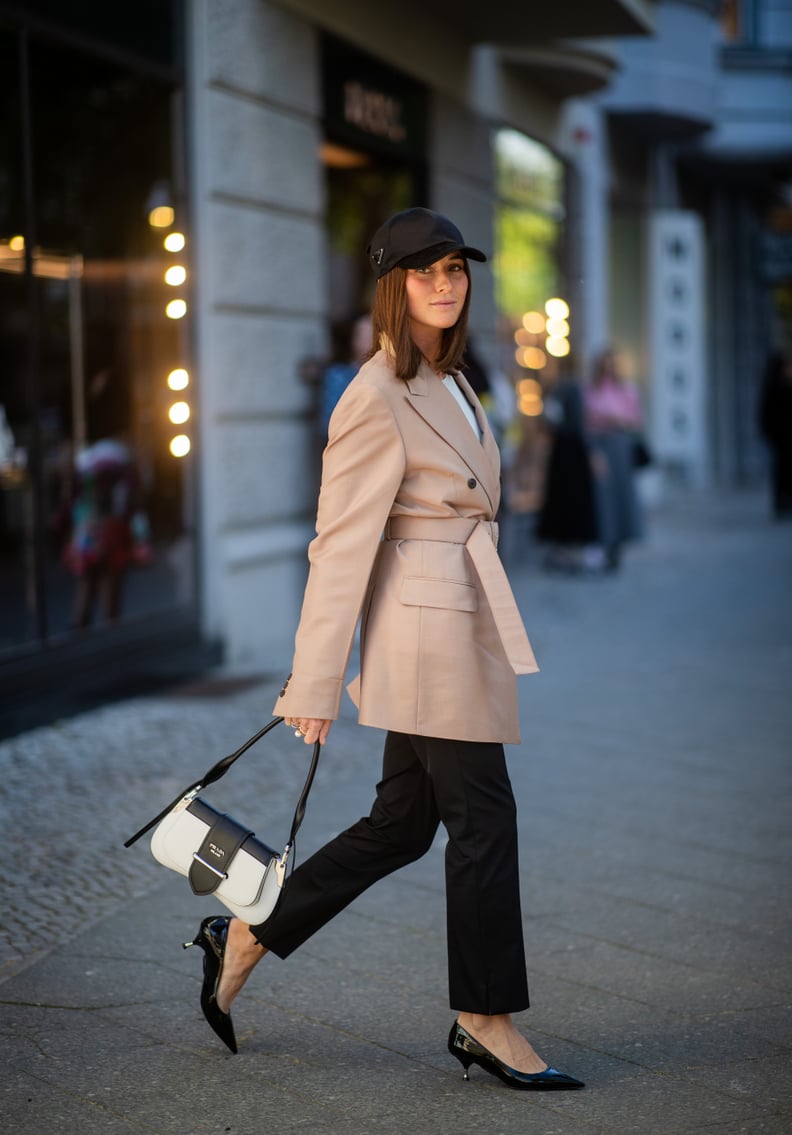 Spring Outfit Ideas
A simple way to style your baseball hat this season is with a belted blazer, jeans, and kitten heels. The same outfit can work if you're more of a bucket hat type of person.
Spring Outfit Ideas
White Converse sneakers go with everything, but we particularly love them styled with a breezy printed dress in the springtime.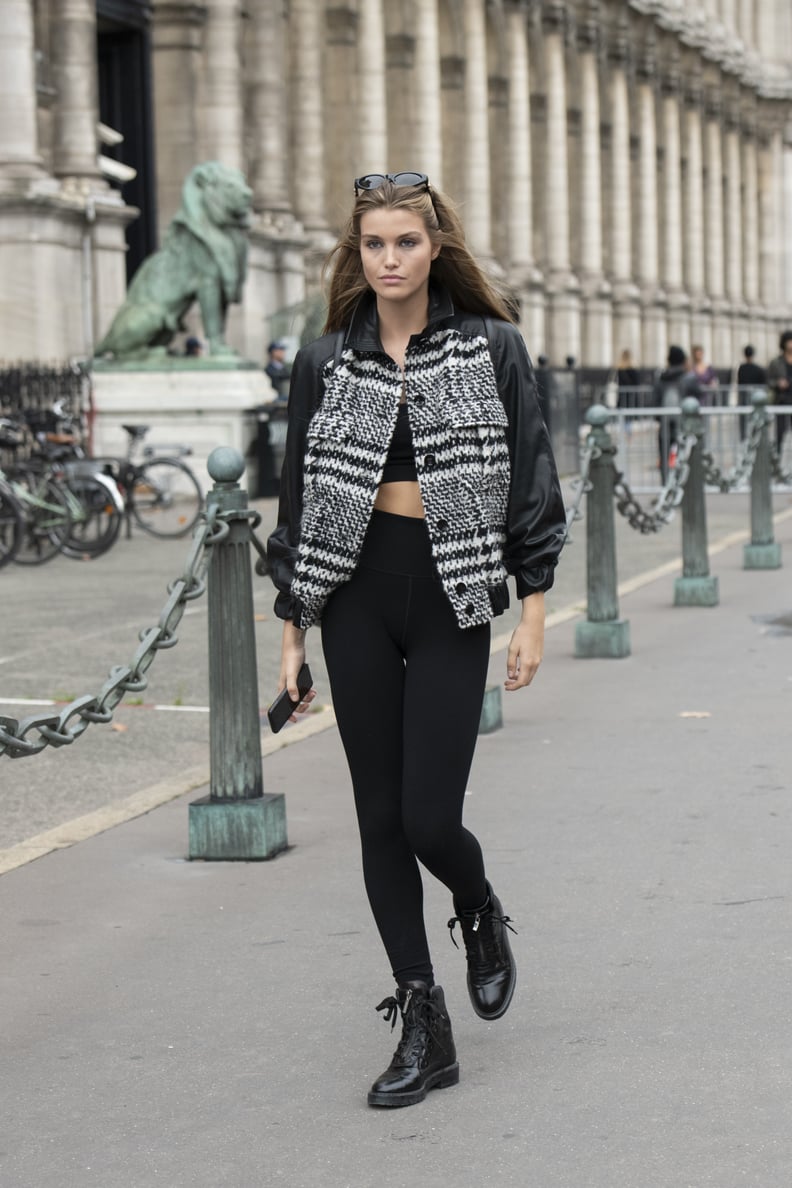 Spring Outfit Ideas
Since leggings are pretty casual, it's important to style them with a cool jacket and boots to give your look more structure for the streets.