As POPSUGAR editors, we independently select and write about stuff we love and think you'll like too. If you buy a product we have recommended, we may receive affiliate commission, which in turn supports our work.
It's safe to say Kamala Harris has all the right footwear for getting down to business. After already sparking excitement in her Converse sneakers, Kamala checked two very important items off her to-do list in Timberland boots. The senator and vice presidential nominee visited firefighters and toured the devastating scene of the California wildfires in Fresno, and, all in the same day, attended a community roundtable to discuss the impact of COVID-19 on Latino families in Las Vegas, Nevada. Yes, her "Timbs" stayed on the entire time, along with simple denim, a white tee, green parka jacket, and her golden pearls — a necklace she's worn with more casual outfits before.
As a public figure in the spotlight, many have been keeping tabs on Harris's personal style, and it's clear people are excited to see her in relatable fashion. "THE TIMBS THO," her niece and founder of Phenomenal Meena Harris wrote on Instagram with a video of Kamala skipping down the stairs off the plane. "The Timbs," Karine Jean-Pierre, Joe Biden's Senior Advisor, posted on Twitter.
These are full sentences, you guys. The Timbs. Because everyone really is this pumped to see Kamala keeping it real when necessary, instead of trying to navigate a hectic schedule, with plenty of traveling involved, in a pair of heels. Of course, it's also our obligation to mention the fact that both Converse and Timberlands look cool with absolutely any outfit, and Harris helps them live up to their expectations.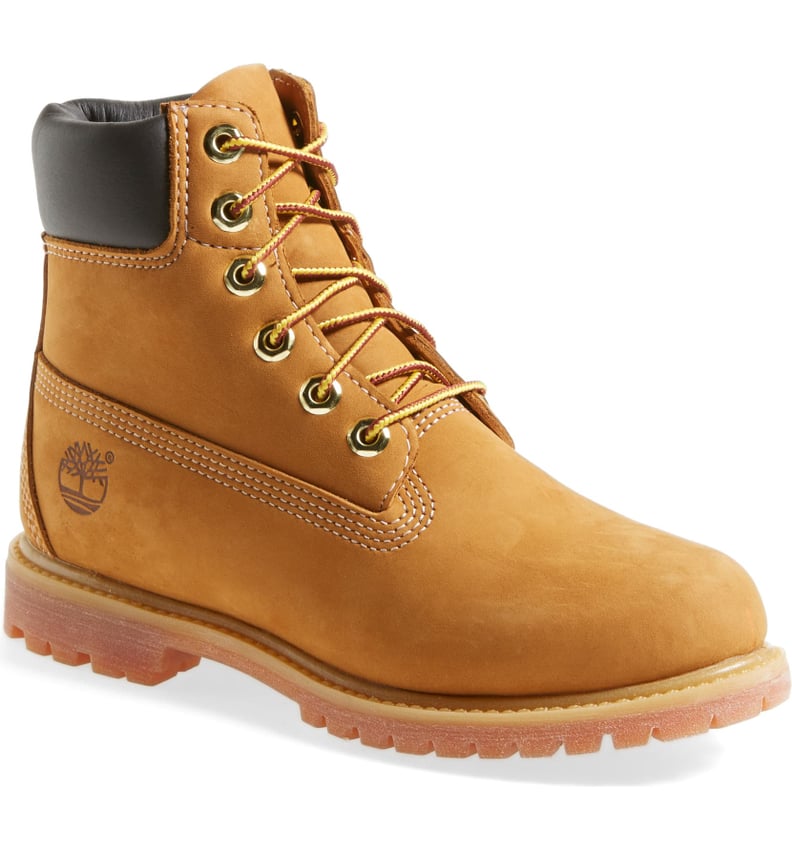 Shop Kamala's Timberland Boots