10 Style Lessons to Learn From Karl Lagerfeld
Karl Lagerfeld is an esteemed designer at Chanel and Fendi, a style icon, and dad to chic kitty Choupette Lagerfeld: basically, he knows just about all there is to know about fashion. Yet while his runway looks tend to capture our attention, it turns out Karl has some street style tricks up his sleeves as well.
Although he typically leans toward a streamlined uniform, he still manages to keep his looks eye-catching all the same. And while he may get in trouble for his punchy one-liners, we still can't help but love this fashion OG. Read on for 10 lessons we can all learn from the man who turns 82 today and has been creating trends since before we were born.
01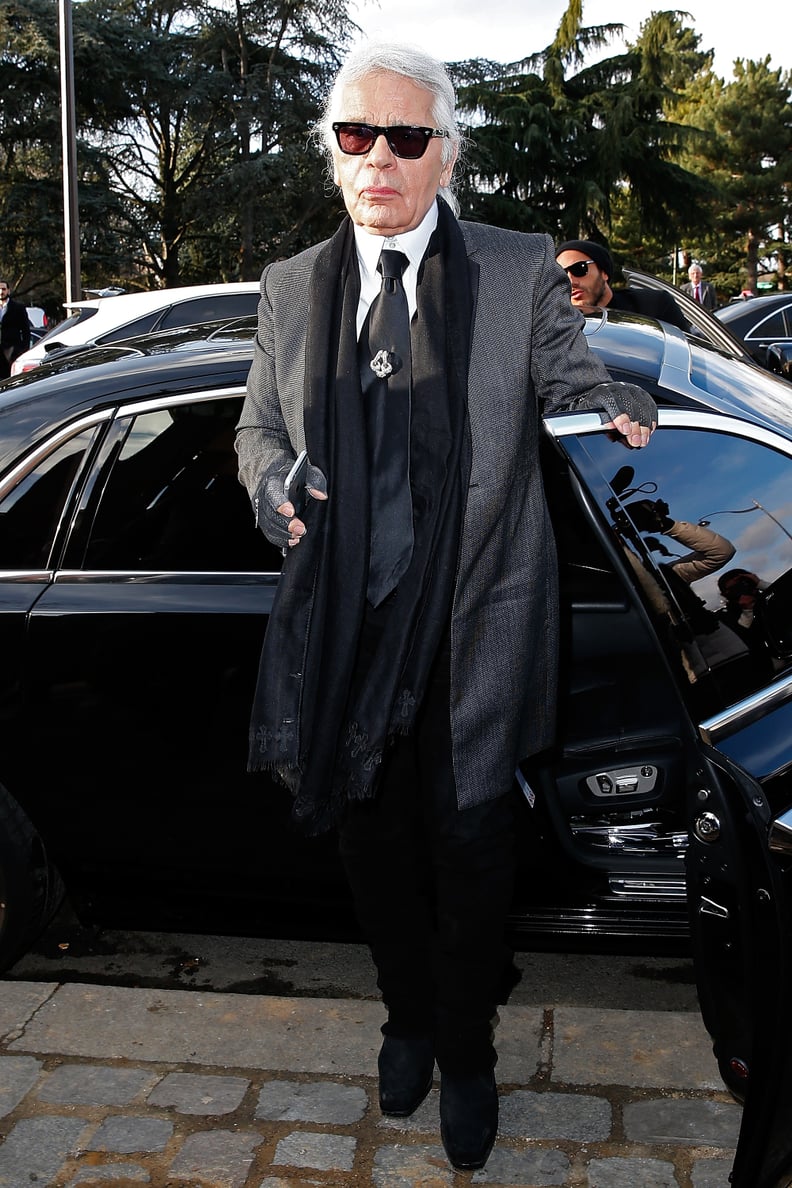 There's Nothing Wrong With a Uniform
No stressing over what to wear? Win!
02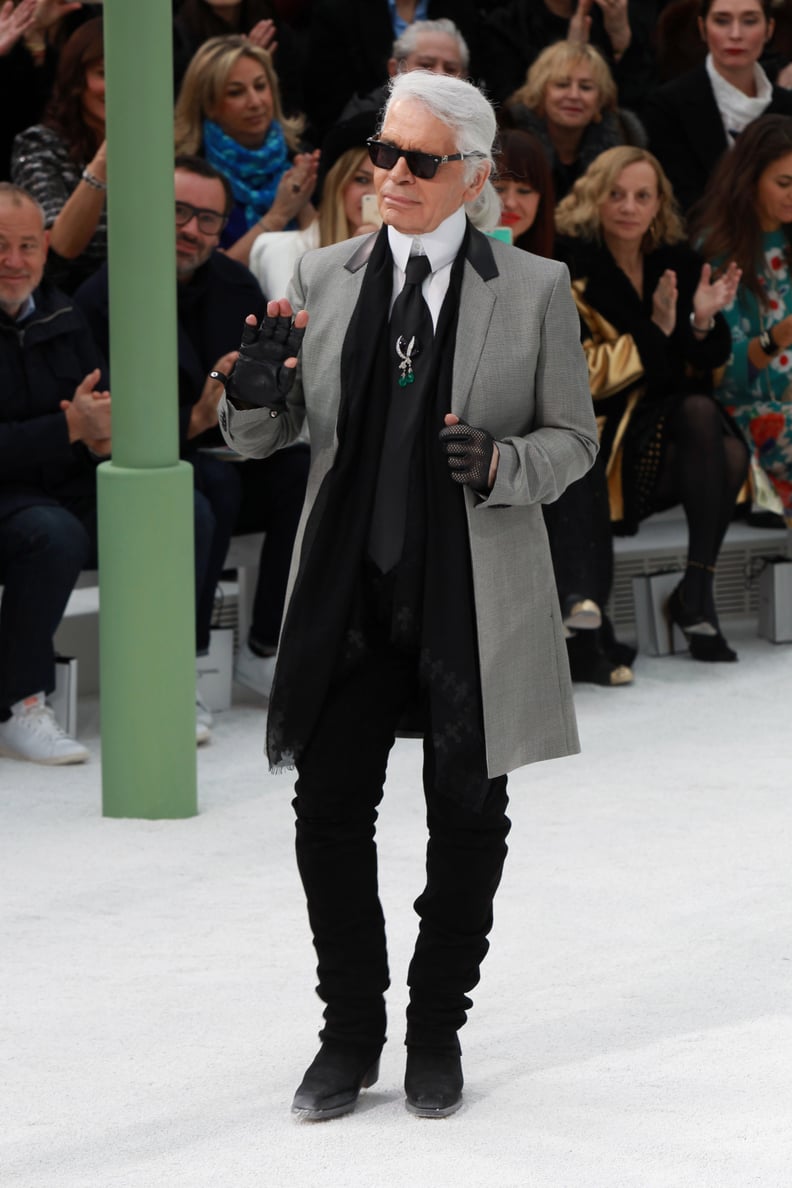 It's Better to Overdress Than Underdress
We're fancy and we know it.
03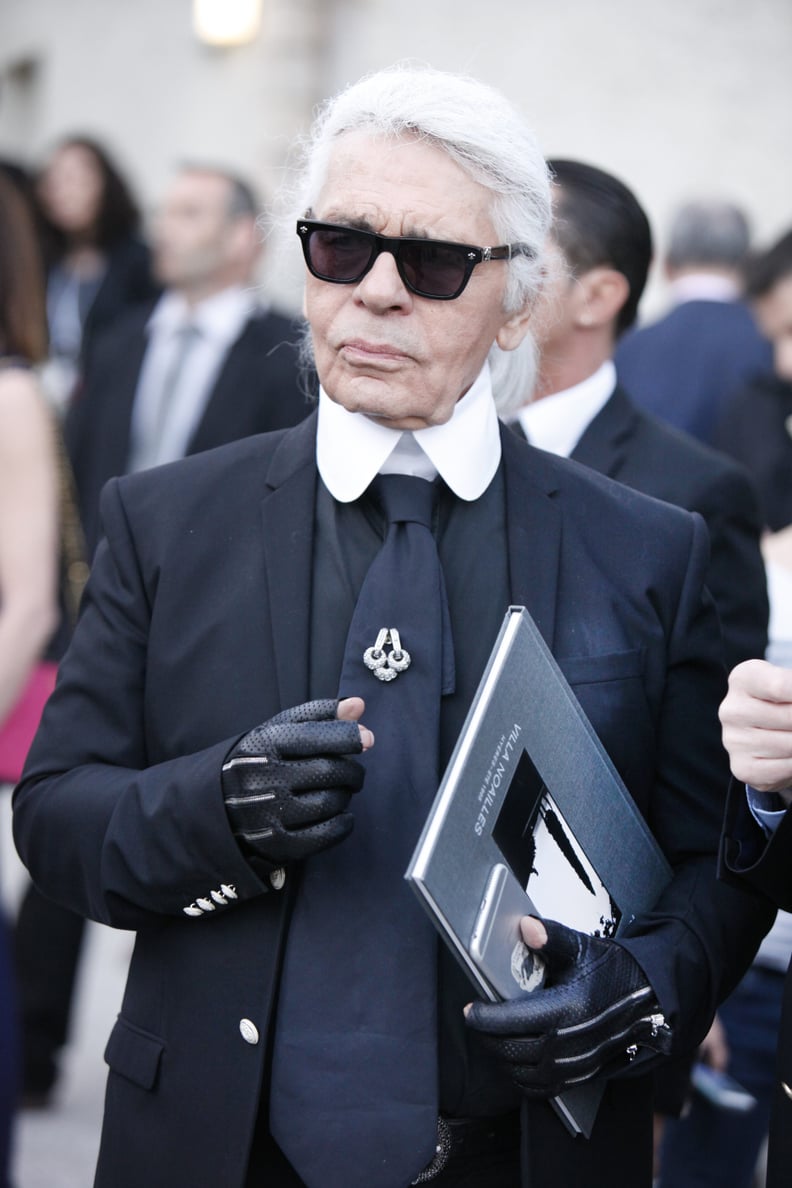 Every Outfit Deserves a Little Extra Sparkle
Whether you love a good choker necklace or a glimmering ring, any outfit can benefit from a hint of sparkle.
04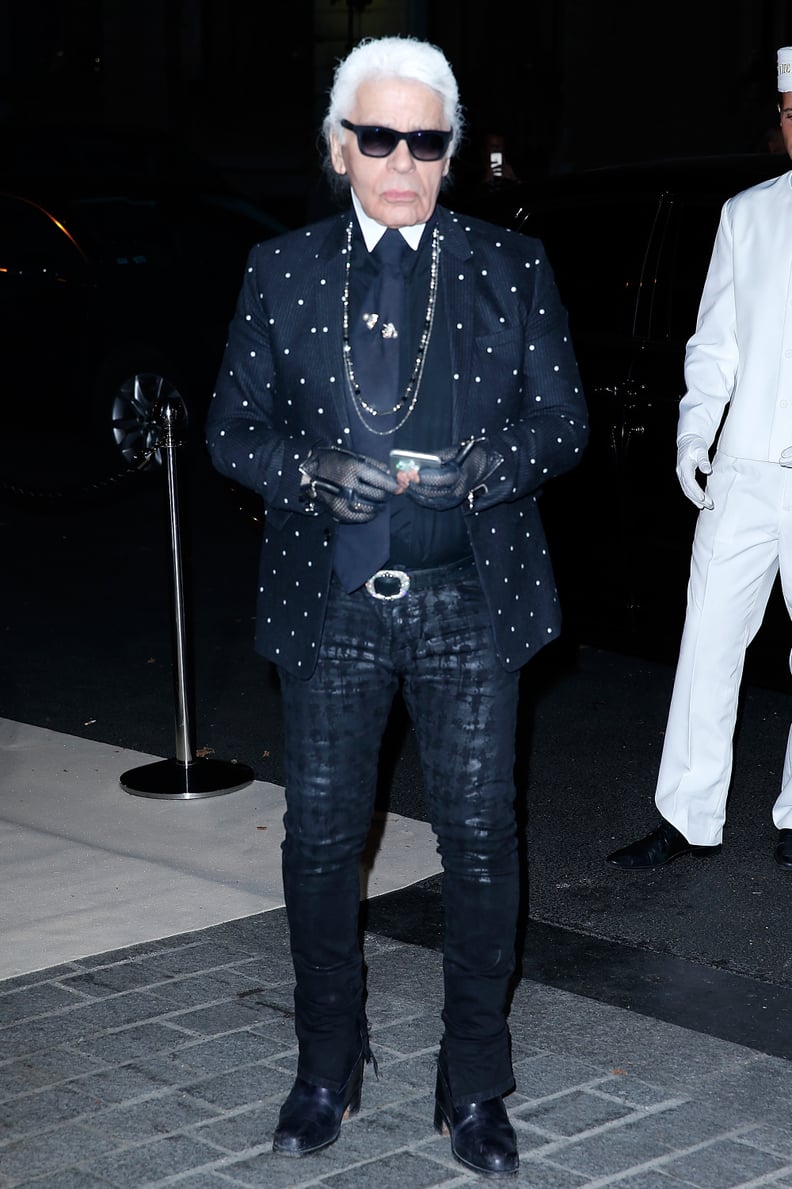 Leather Adds Just the Right Amount of Edge
We love a slick leather jacket, or if you're feeling really bold, break out the leather pants (just be sure not to pull a Lenny Kravitz).
05
A Pop of Color Is a Great Way to Mix It Up
Never underestimate a great pop of color.
06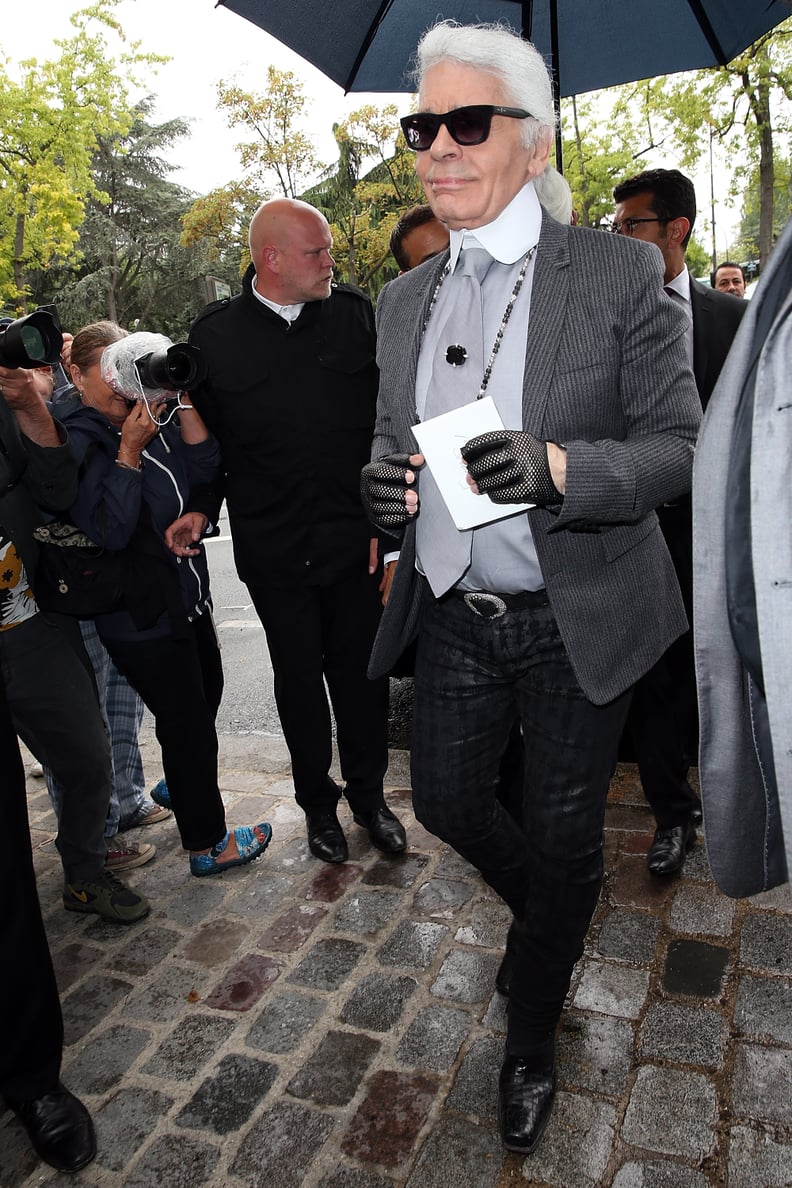 If You're Keeping Your Look Neutral, Try Shade or Print Mixing
Fifty shades of gray? OK.
07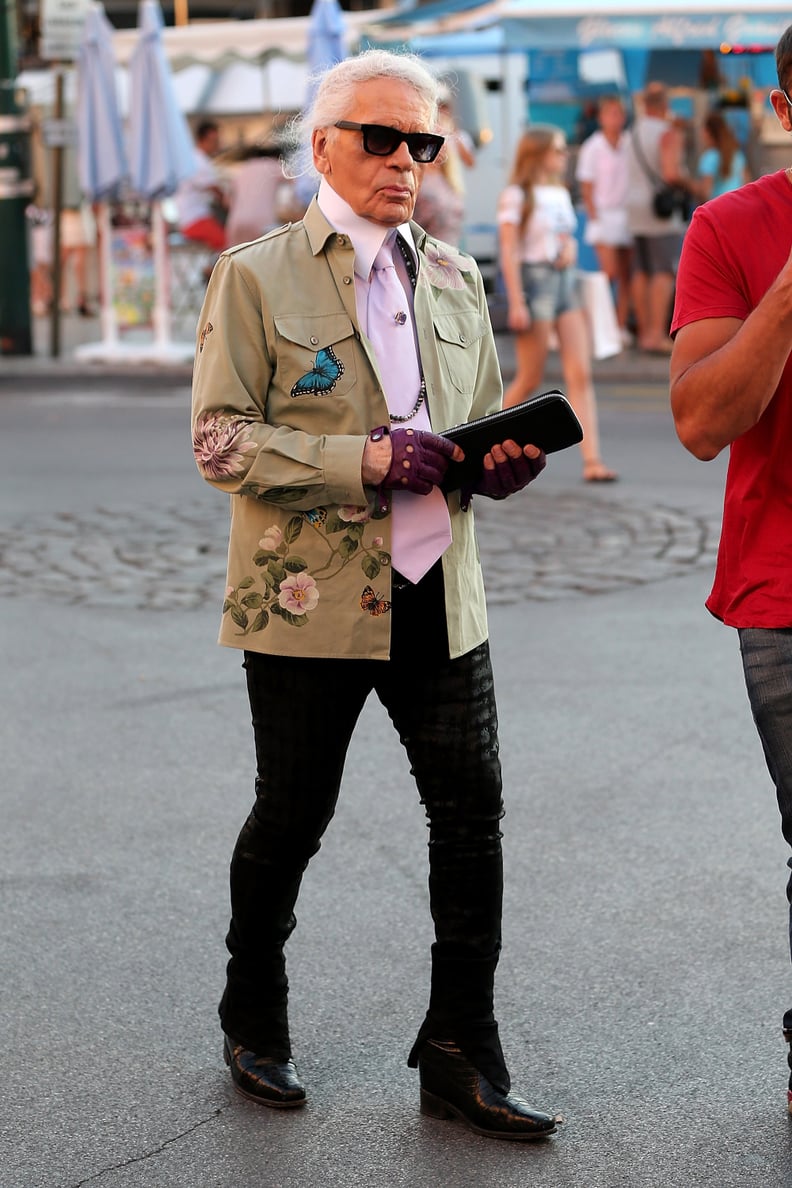 Florals Don't Only Work For Spring
So get your bloom on no matter what season it may be.
08
Always Pack Your Sunglasses
09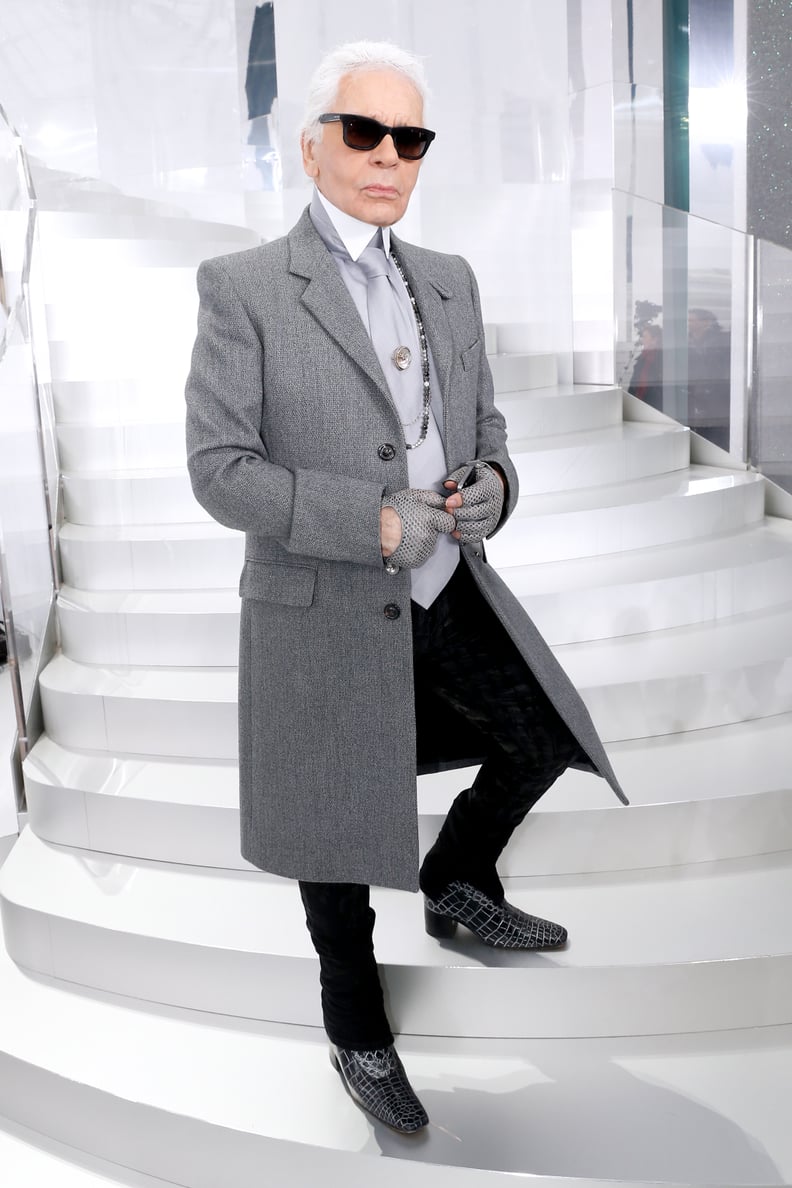 Know Your Poses
You never know when someone will want to snap a picture of your look, so make sure you've got a great pose for showing off your signature style.
10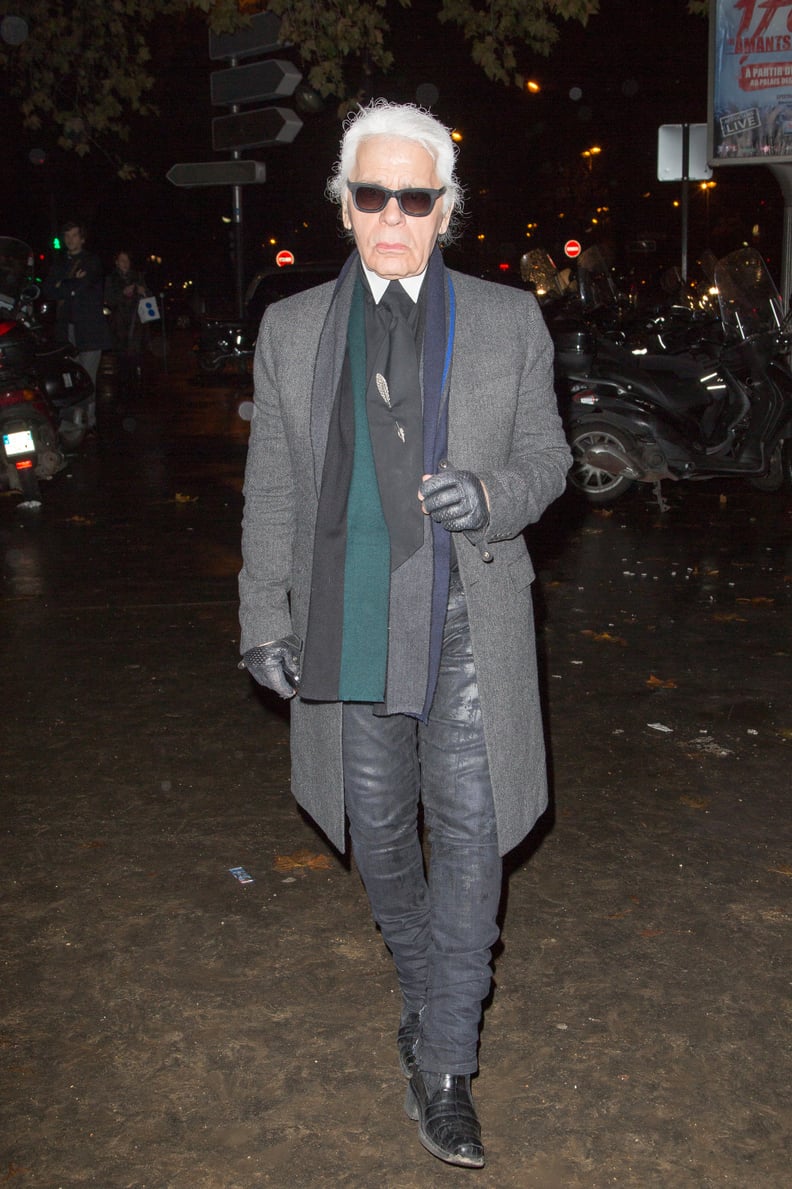 Overaccessorizing Is a Good Thing
Scarf, gloves, jewels, whatever — the right accessories can take your look to the next level.