Kate Middleton Arrived in New York Wearing the Perfect Holiday Outfit
By now, we're sure it's absolutely impossible to be disappointed by Kate Middleton's outfit. The duchess has shown up to countless events in bold, look-at-me ensembles that are equal parts elegant and demure. Still, Kate always keeps us guessing.
So when we found out she and Prince William would be traveling to New York for a two-day trip, we could only imagine the stylish outfits that were to come. Plus, we can't help but look forward to seeing how Kate will flaunt her growing baby bump next.
When the duke and duchess arrived at the Carlyle Hotel in New York, they didn't only look fashionable — they looked festive and paid tribute to the US, sporting deep shades of red and blue. Plus, Kate's shimmering tweed Seraphine coat was totally something we'd choose to wear to our next holiday party.
Keep reading to see how she accessorized her on-point travel outfit — and take note of the atmosphere. With the twinkling lights of the city behind them, Kate and William appeared excited to spend the next few days in New York. Yes, it certainly is the most wonderful time of the year, now that Kate's in town to show off her perfect Winter wardrobe.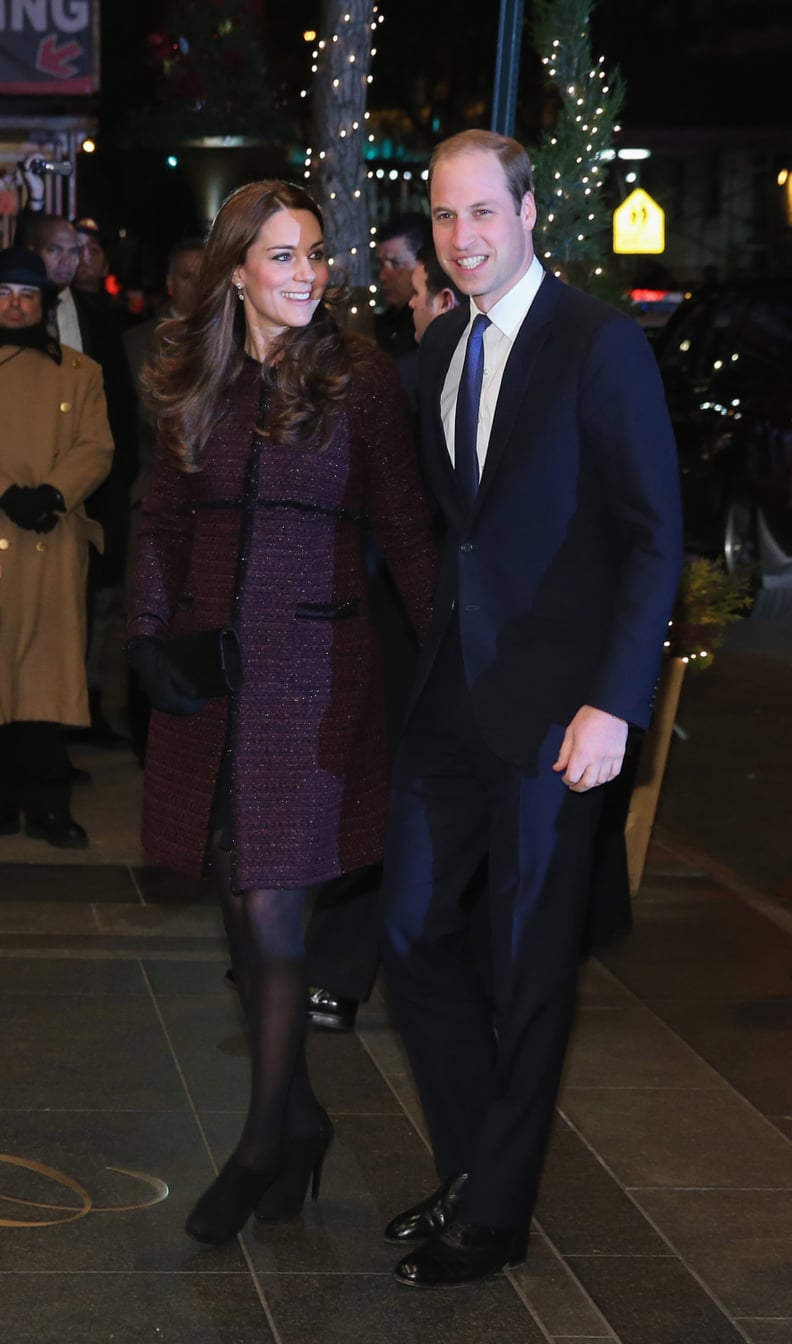 Kate Paired Her Deep Plum Seraphine Coat With All-Black Accessories
Tights? Check. Gloves? Got 'em. Matching suede booties and clutch? You bet.