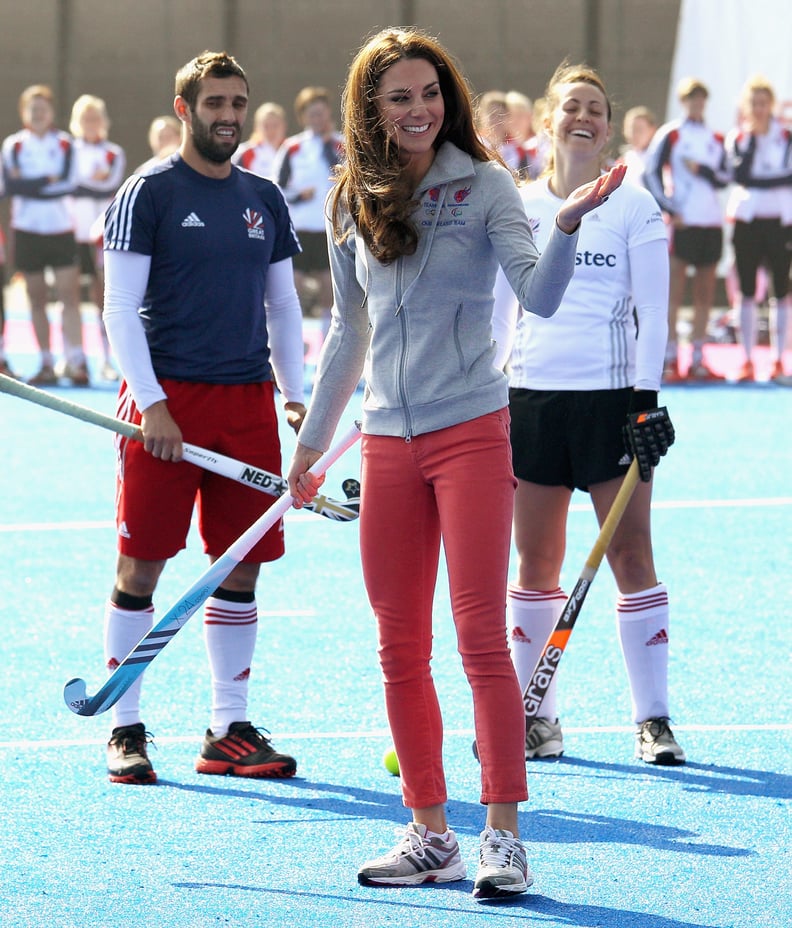 In March 2012, Kate wore a pair of running shoes while playing hockey with the GB teams in London.
The Duchess of Cambridge wore a pair of bright red Adidas sneakers when she watched cycling events at the London 2012 Paralympic Games in August 2012.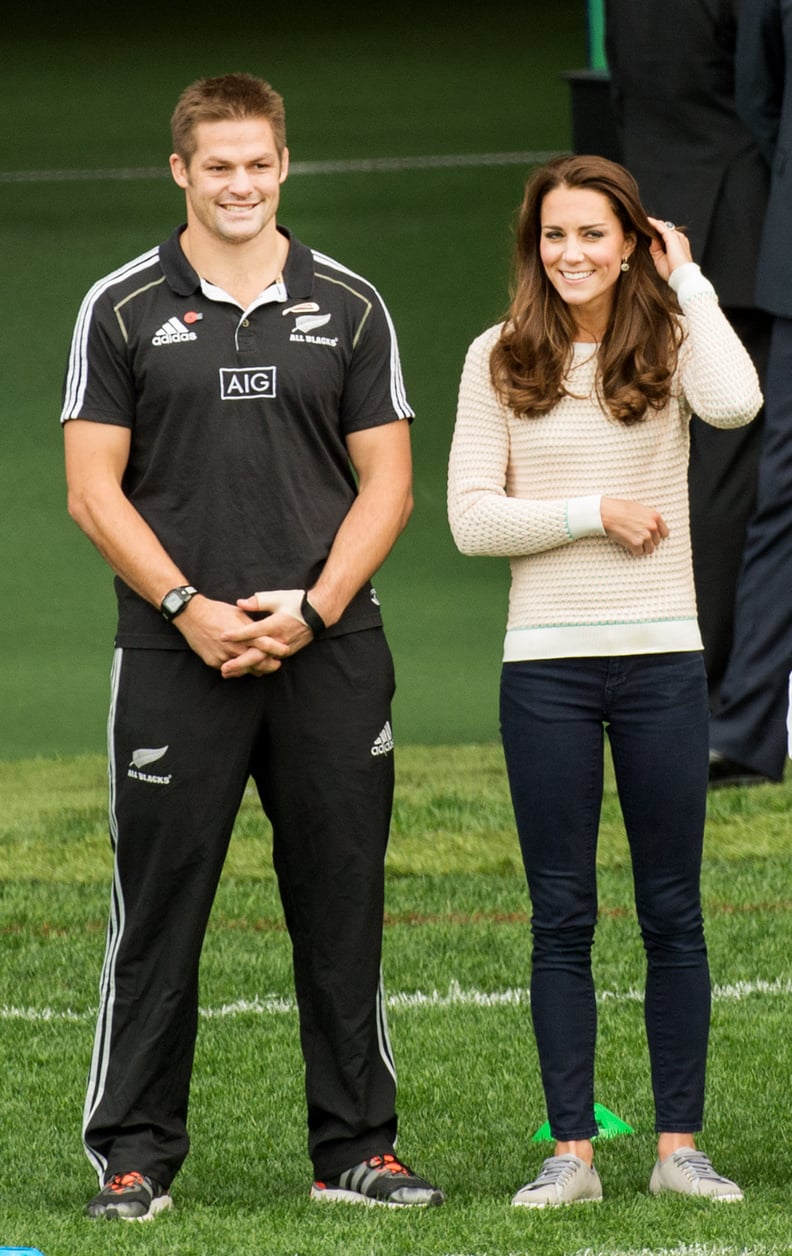 Kate wore gray sneakers when she attended a rugby tournament during her and William's tour of Australia and New Zealand in April 2014.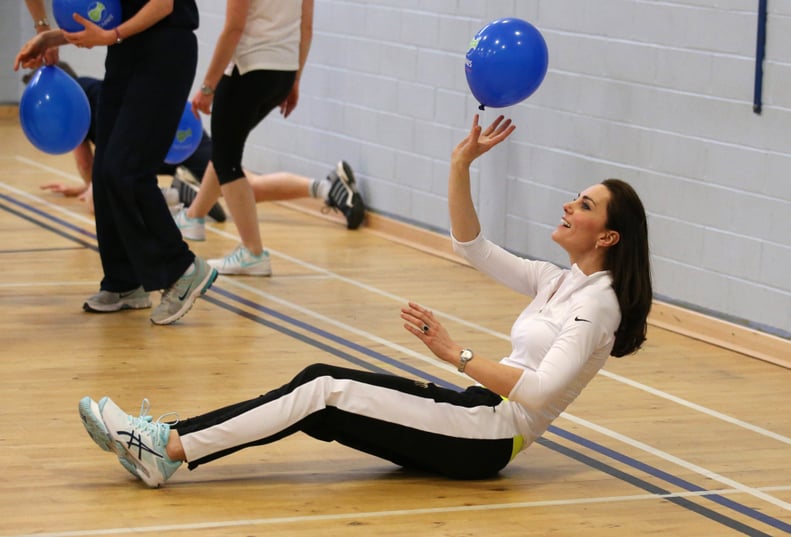 In February 2016, she chose to wear a pair of Asics sneakers when she took part in a tennis workshop with Andy Murray's mom.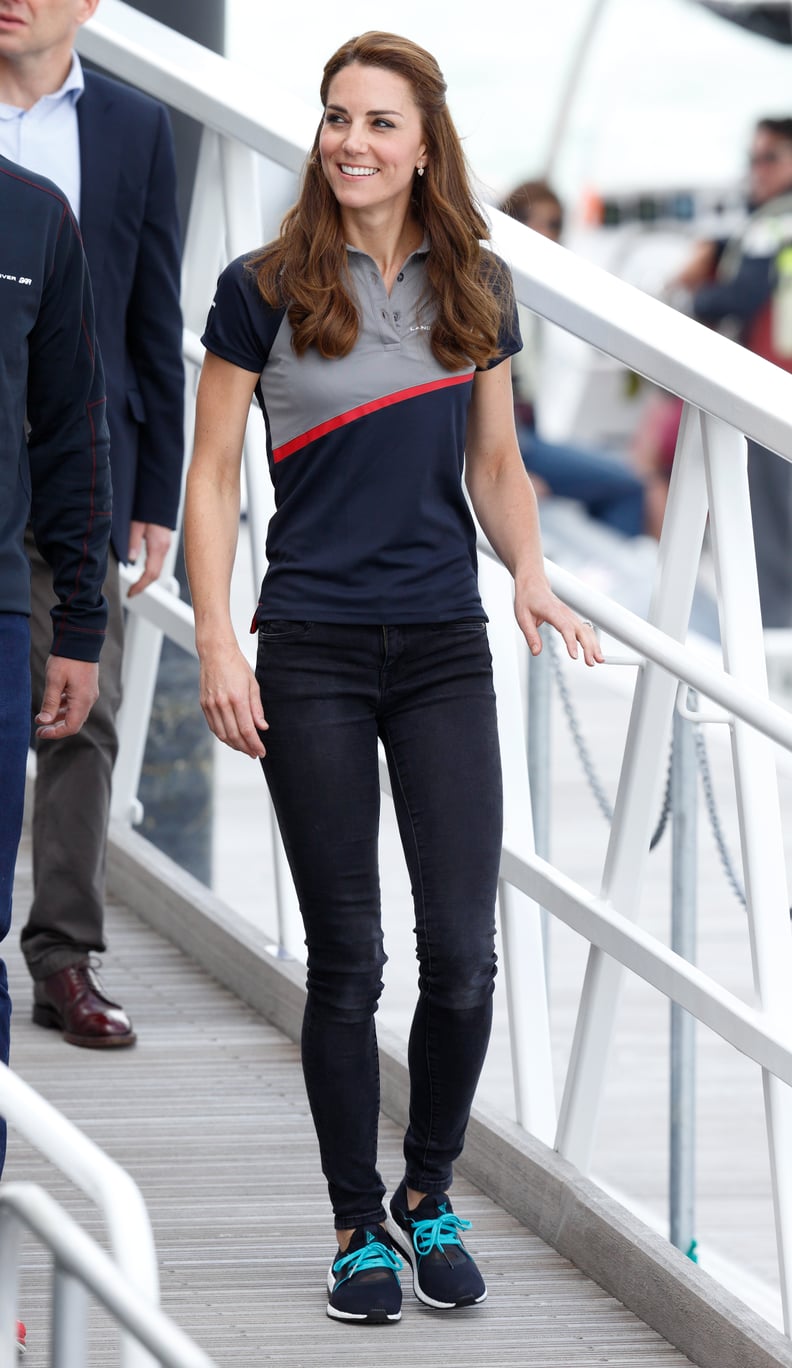 She then rewore the same pair two months later when she attended the America's Cup World Series.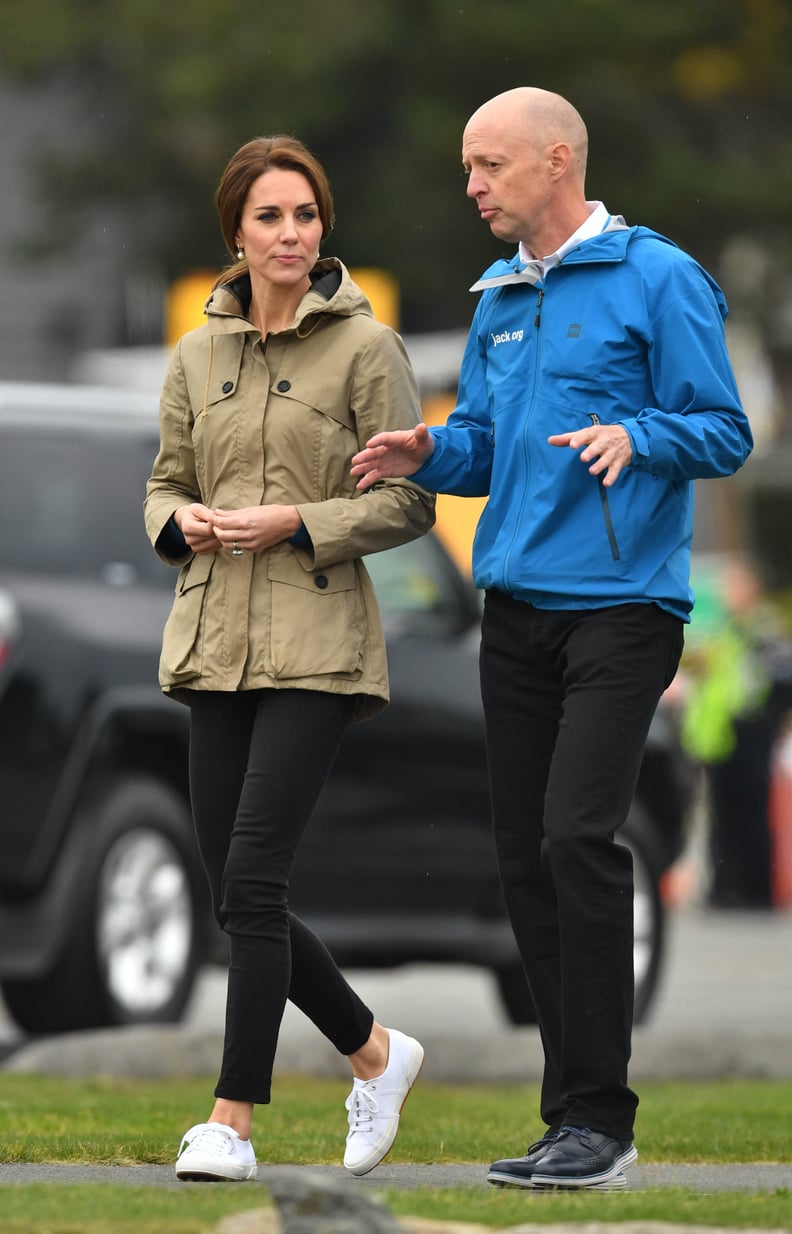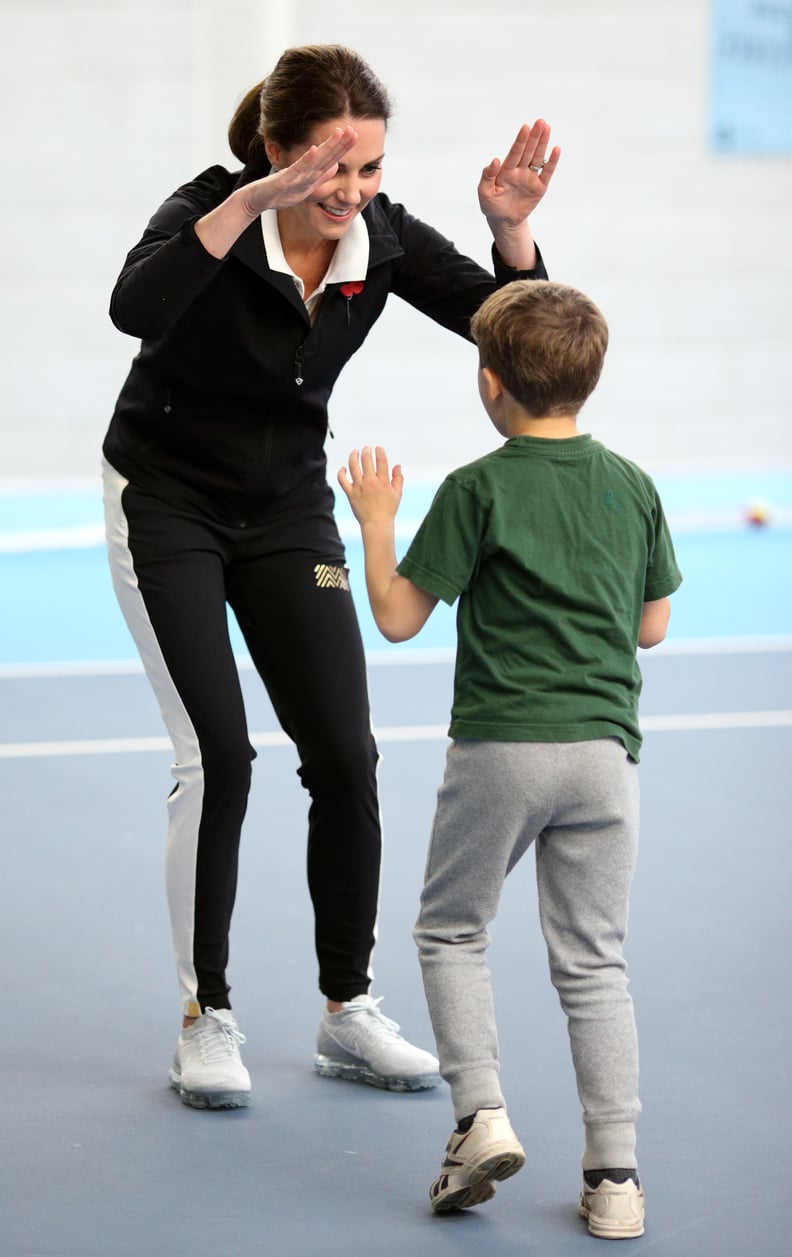 In October 2017, she wore some of the coolest trainers to date when she played tennis with children: the Nike VaporMax sneakers ($190).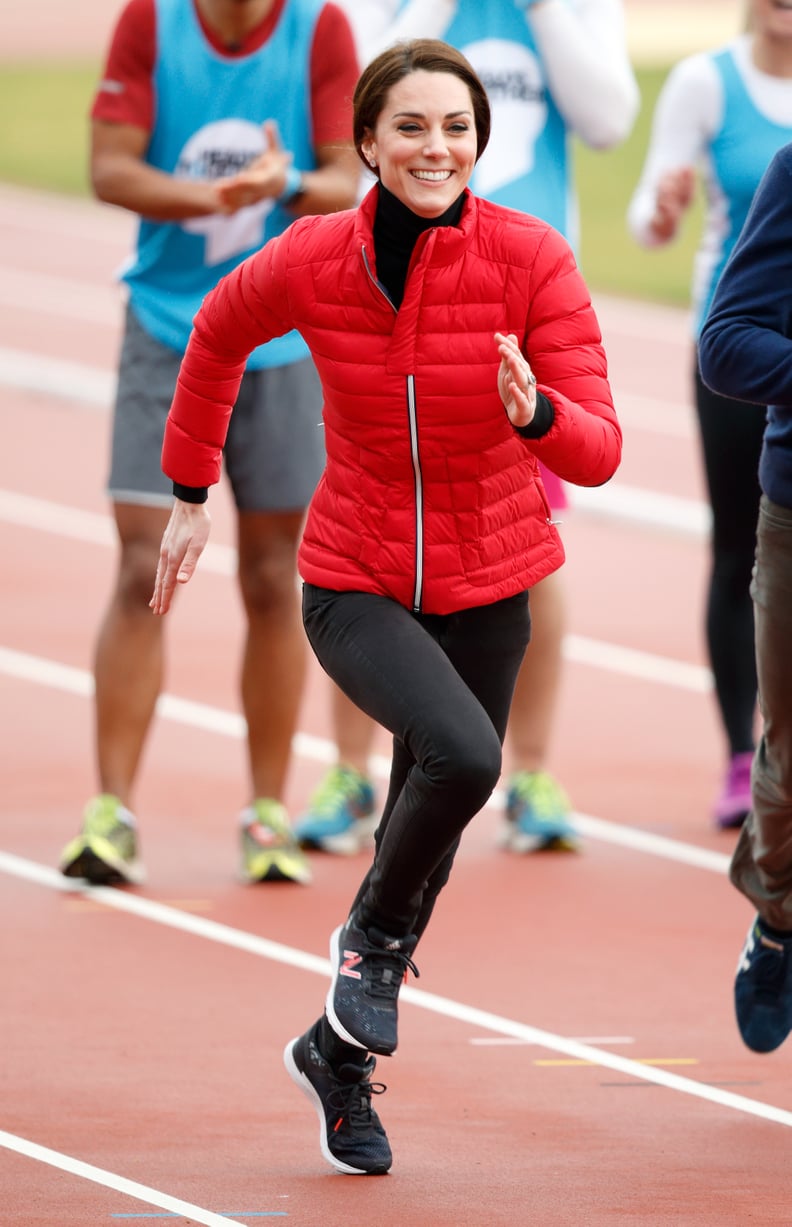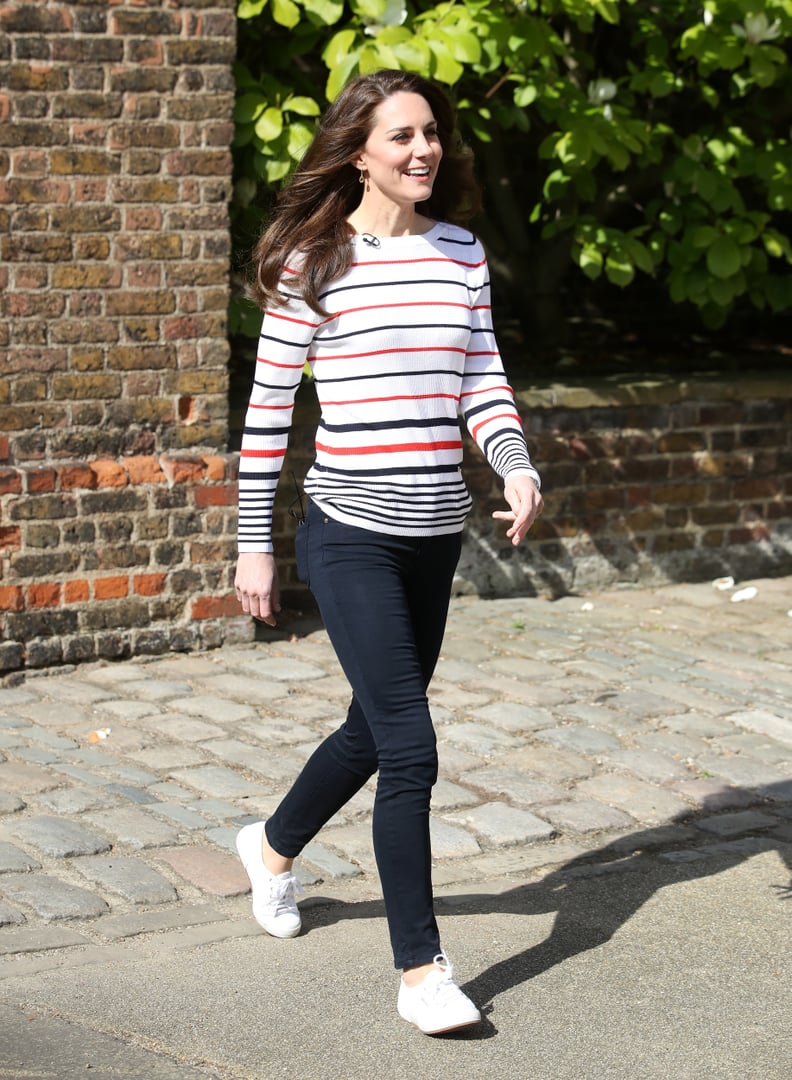 Back in April 2017, she rewore her trusty Superga Cotu sneakers for a reception in honor of the runners from Team Heads Together ahead of the 2017 London Marathon.