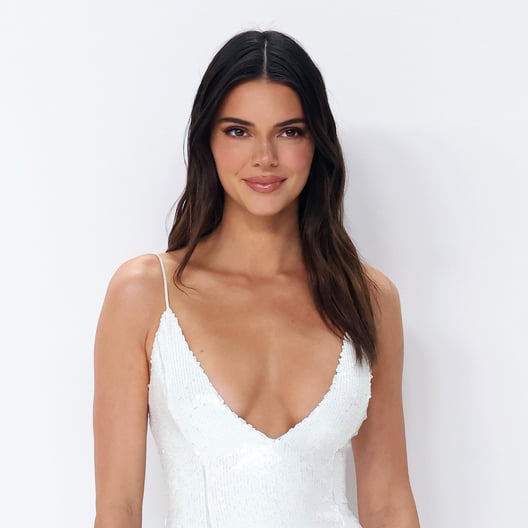 Kendall Jenner is one celebrity who poses in swimwear just as much as she does red carpet looks. When she's not being photographed at the Met Gala, or starring in ad campaigns for brands like Marc Jacobs, she's kicking back in a bikini or thongkini — and sharing the pictures with her millions of followers.
The supermodel has pretty much tried every swimsuit style in the book, and she never fails to impress. Whether she's in a retro pink Lisa Marie Fernandez swimsuit or a bold thongkini by Montce Swim, you can always count on the 27-year-old reality TV star to make a fashion statement with her swimwear. She even dons G-string bikinis when she feels inspired, truly pushing the boundaries of how to dress for the beach.
Her non-swim looks are equally mesmerizing. The star hit the party circuit in May of 2023 wearing a Nensi Dojaka see-through romper layered underneath a black thong. In January, she made a splash on the red carpet, posing in a Schiaparelli purse worn as a dress.
And, as far as cover-ups go, she once lounged by the beach in a cutout illusion dress that still commanded attention.
Read on to have a look at Kendall's best bikinis over the years, including the custom "knitkini" she most recently flaunted in the Bahamas — a reversible set with wooden beads and a surprisingly water resistant fabric from brand Deparel.
01
Kendall Jenner Wearing a Navy Thongkini and a Naked Coverup
Kendall Jenner wearing a navy thongkini and a matching sheer coverup.
02
Kendall Jenner Wearing a Custom Deparel Knitkini
Kendall Jenner wearing a custom string "knitkini" by Deparel with reversible fabric and wooden beads in the Bahamas.
03
Kendall Jenner Wearing a Tiny Black Bikini on Instagram
Kendall Jenner wearing a string black bikini and a Ralph Lauren red cap.
04
Kendall Jenner Wearing in a Yellow String Bikini
Kendall Jenner wearing a yellow triangle-top bikini in the Bahamas.
05
Kendall Jenner Wearing a Green Thongkini