Every editorial product is independently selected by our editors. If you buy something through our links, we may earn commission.
In actuality, most of us have been wearing different variations of the sweatsuit during the lockdown, whether it be a co-ord set or maybe the very outfit we slept in the night before. There's no shame in catering to your own stay-at-home style. Personally, on a Friday or Saturday night, I've been enjoying taking things to the next level. For me, that means lightweight pants and a bodysuit or a pair of jeans and a fitted ribbed tank. That's why Lady Gaga's style spoke to me the most as I sat in my living room enjoying the virtual One World: Together at Home concert, curated by Gaga herself along with the World Health Organization and Global Citizen. The program was meant to support and celebrate healthcare workers and raised over $127 million for coronavirus relief.
Although Lady Gaga is known to up the ante in anything and everything extravagant when it comes to her wardrobe (she recently released '80s-inspired bop "Stupid Love," for which she wears plenty of hot-pink latex in the music video), it was nice to see her in something just like what I was wearing. In fact, if I had a striped paper-bag trouser like Gaga's, you can bet it would've already been thrown into my rotation. Scroll through to watch her performance of Charlie Chaplin's "Smile," and take a peek at some similar slacks I found if you're in the market.
Lady Gaga Performing "Smile" For the One World: Together at Home Concert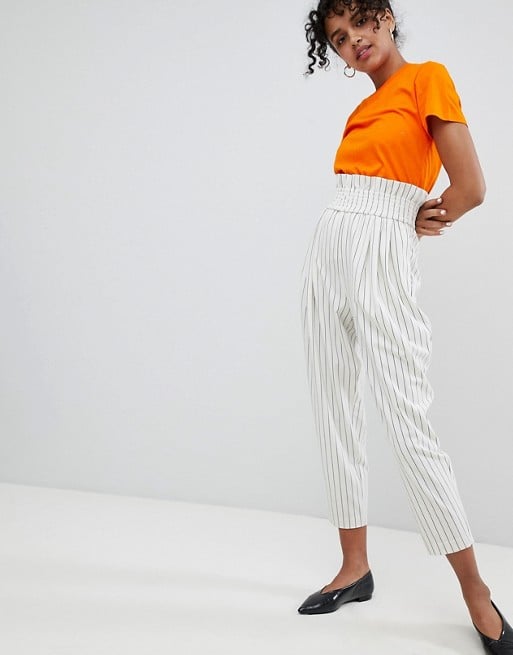 Monki High Waist Stripe Pants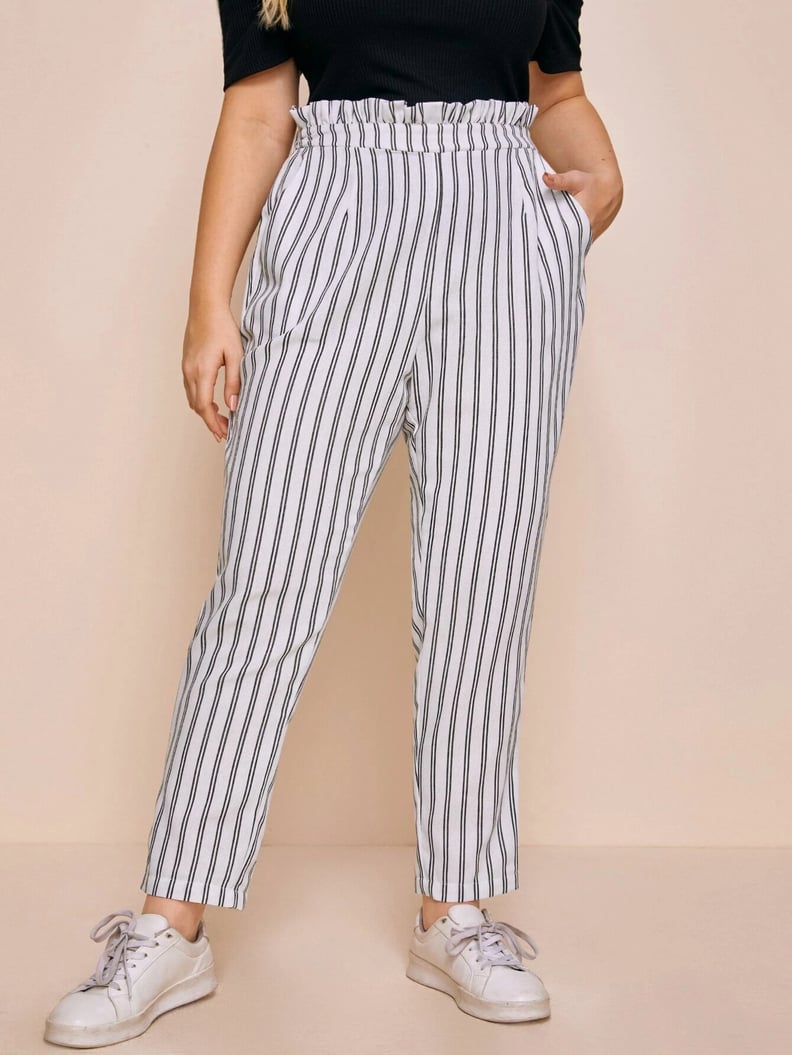 Shein Paperbag Waist Slant Pocket Striped Pants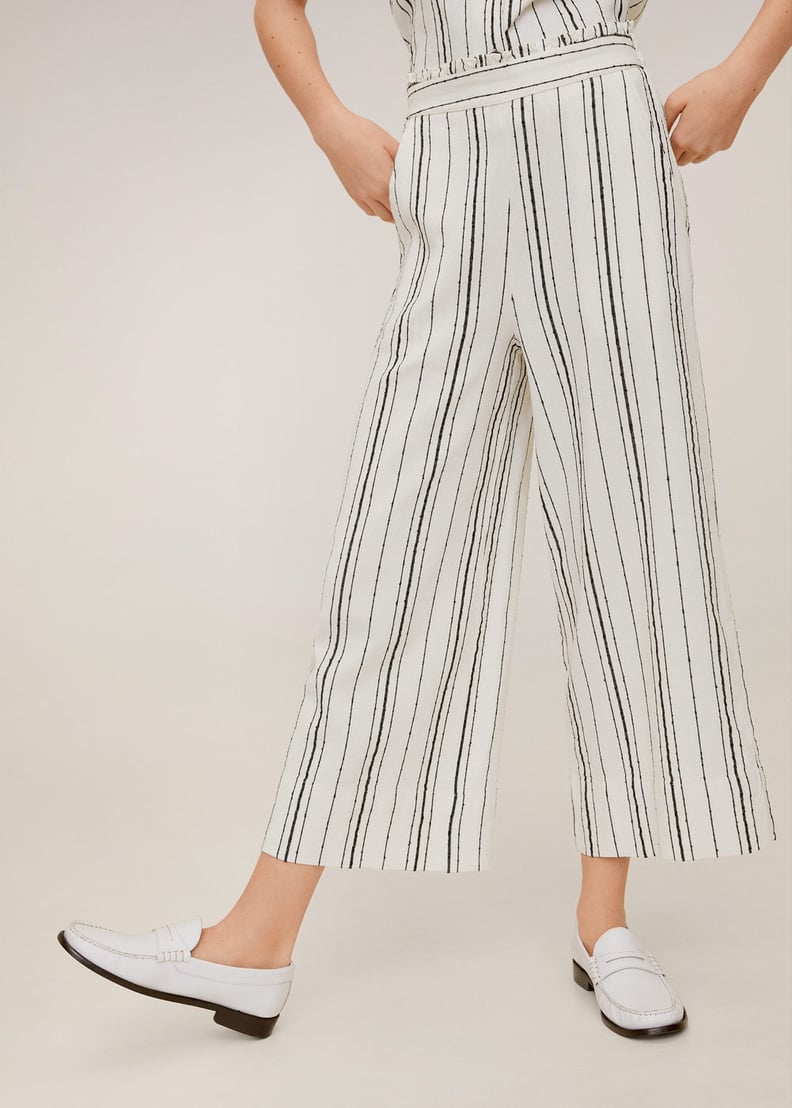 Mango Striped Cotton Pants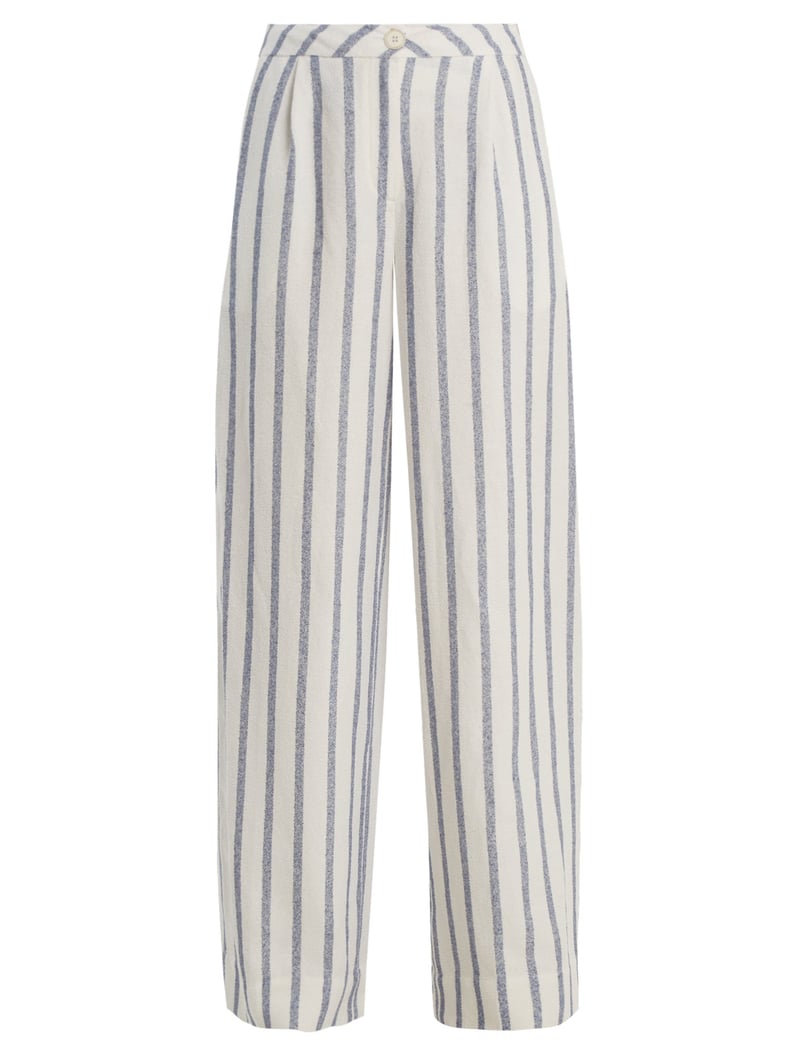 Thierry Colson Biarritz Spugna Wide-Leg Striped Trousers
Michael Stars Flynn Single Pleat Trouser in White & Black Stripe