Meet the 22-Year-Old TikToker Who Collects Costumes Worn by Beyoncé and Lady Gaga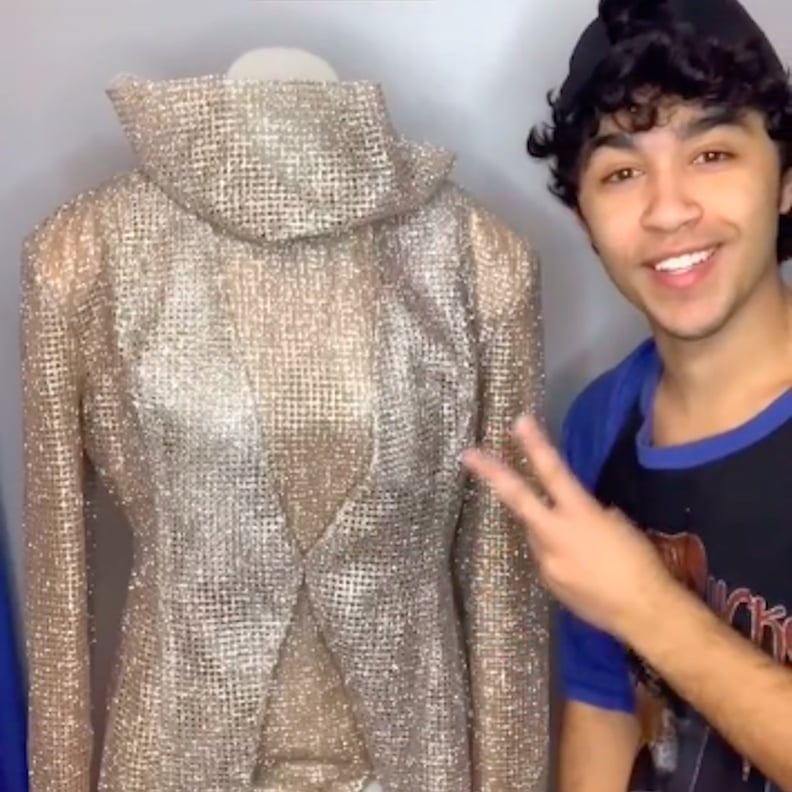 TikTok is truly a magical place, and it has led us to Landon Angelo. If you've never heard of the 22-year-old, don't worry because you'll be seeing his TikToks soon enough. You see, the Penn State University college student has a collection of costumes worn by some of your favorite singers. Need some names? Well, he owns sunglasses worn by Prince in his hit music video "Purple Rain," he has the bracelet Lady Gaga wore with her infamous meat dress, and he has the boots Ariana Grande wore during her Coachella set.
While Landon is relatively new to TikTok and only joined in December of last year, he has quickly caught everyone's attention with his collection of archive stage wear that would make any fan or fashion-lover jealous beyond words. At this moment, he's reached almost 20K followers, and we only expect that number to go higher as he continues to show off the extravagant pieces he's managed to collect over the years. We're not shocked to learn that he takes meticulous care of the 15,000+ pieces he stores in his warehouses. Keep reading to see some of our favorite looks so far.