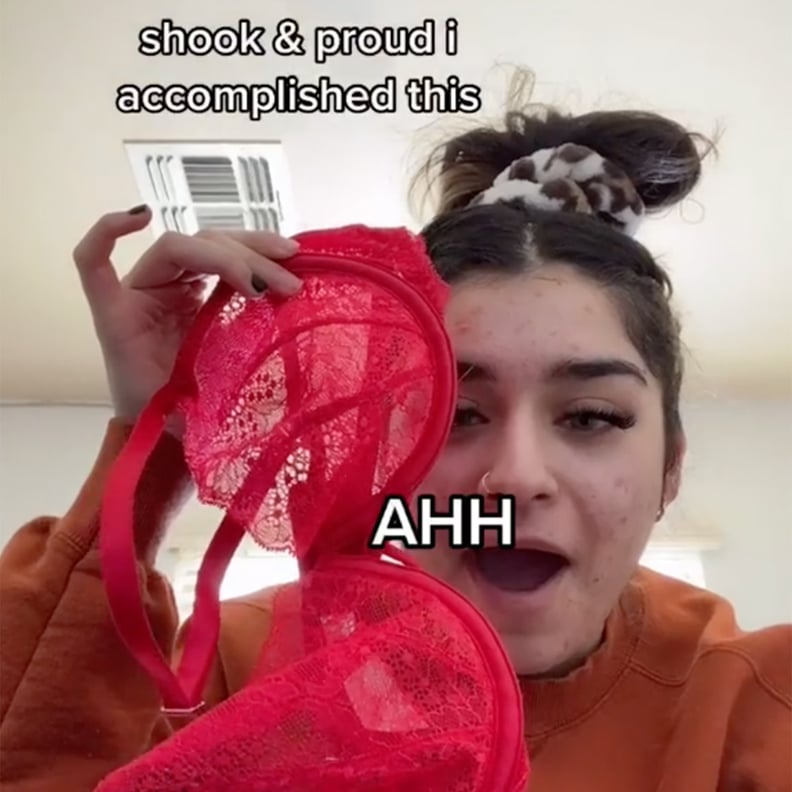 We all have those bras that we no longer wear but just can't bring ourselves to throw away — I mean, hey, bras can be pretty expensive — so why not give them a new life instead of letting them collect dust in your drawers? Enter: the bralette challenge that's taking over TikTok. Users on the platform are cleverly transforming their old lace bras into unlined bralettes by simply cutting out the pads, and the results are pretty impressive.
All you need is a pair of scissors to start. According to people who have experimented with the trend, if the lace on your bra is separated from the padding, the best way is to find the little seam at the top of the bra and gently cut the thread. If your bra doesn't have that layer, you can start by making a hole in one of the pads and cut around so as not to touch the lace and wire. Many TikTokers have also recommended using nail scissors to be extra careful. Once the pads are cut out, you should have yourself a gorgeous lace bralette that's both cute and comfortable.
Ahead, see exactly how you can turn your bras into bralettes that look just as cute as new ones you'd buy at a lingerie store. If these TikTokers' amazed reactions are any indication, this hack is definitely a must try.