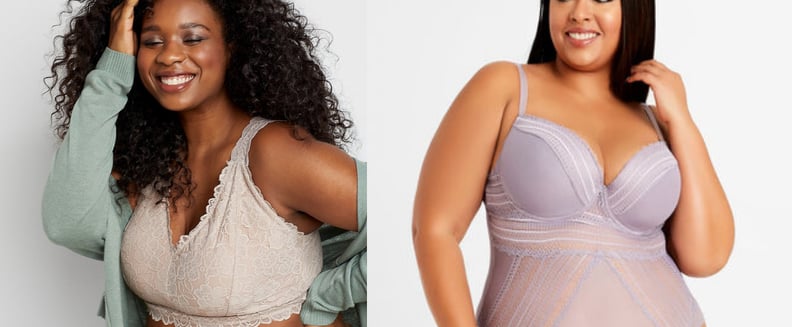 POPSUGAR Photography | Casey Clark
As POPSUGAR editors, we independently select and write about stuff we love and think you'll like too. If you buy a product we have recommended, we may receive affiliate commission, which in turn supports our work.
I used to equate the word "lingerie" with "sexy and skinny." Throughout my teenage years and up until recently (I'm 21 years old, BTW), I pretended it didn't exist. That was made easy by the fact that the fashion industry's sizeist beauty standards emphasized thin and deemphasized curvy. From a young age, I was taught to be ashamed of my body — I thought that I'd never be desirable unless I was stick thin. You can probably guess how this did wonders for my self-esteem. I used to conceal my figure under oversize hoodies and sweatpants. Regardless of the weather, you would never see me without something — anything — that effectively hid my arms and stomach. In terms of undergarments, I always stuck to good ol' fashioned granny panties. They were high-waisted enough to cover my stomach and obscured the cellulite on my legs.
Then, during my freshman year of college, I realized that my youth was slipping away from me. Most of my time was spent ruminating over how I looked in clothes instead of going out and actually having fun in them. I held myself back with my self-deprecating thoughts and long, contemplative stands in front of the mirror. So I went to therapy. And more therapy. And so on and so forth. A few months later, I had a breakthrough — it didn't matter what other people thought about my body. If they are judgmental and critical, then it's because there's likely something going on in their own lives. After all, now is the time! My body is not always going to look this good. Thus, I finally reached a place where I felt confident enough to wear lingerie. I never thought those words would ever come out of my mouth, but here we are.
Lingerie is for everyone, regardless of body size.
A few weeks ago, I was mindlessly scrolling through Torrid's website to see the summer stock and stumbled across the lingerie section. It was rife with babydoll dresses, bodysuits, bralettes, robes, and garter belts. Honestly, it was all clothing I had previously convinced myself I could never wear, but I suddenly found myself adding all the pieces to my cart. Chalk it up to my newfound confidence! I ultimately went with the Pink Cap Sleeve Strappy Babydoll, Black Lace Bralette, and Black Striped Mesh Underwire Babydoll.
As soon as my package arrived, I put on the pieces and could not get the smile off my face. For the first time, I felt sexy. As a curvy woman, showing skin is often frowned upon, but the lingerie totally shifted my perspective. The bralette rested perfectly on my chest and emphasized the dimension and size of my breasts. They looked perky and pretty! I couldn't stop looking at myself in the mirror because I felt so amazing. I actually wanted to look at my body, as opposed to wincing at the sight of it. That meant everything to me.
Ultimately, my foray into lingerie made me realize my body is worth celebrating because it is mine and nobody else's. Nowadays, a lot of my sartorial inspiration comes from stars like Bree Kish and Barbie Ferriera, who have made huge strides for curvy representation. Their bravery has encouraged me to feel comfortable freely expressing myself and my personal style. Lingerie is for everyone, regardless of body size. Sexy doesn't come in a one-size-fits-all package like society has led us to believe.
My first time wearing lingerie was a positive one and completely altered my perspective on how I view both my body and unrealistic portrayals in ad campaigns and fashion magazines. I may be curvy, but there's nothing I can't wear — especially lingerie.
Keep scrolling to shop my favorite curvy lingerie picks.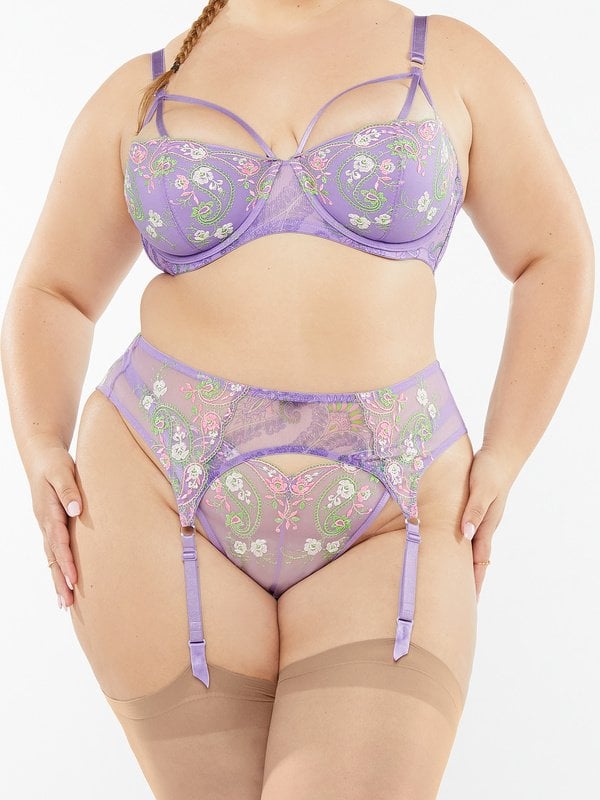 Savage x Fenty Bohemian Paisley Embroidered Garter Belt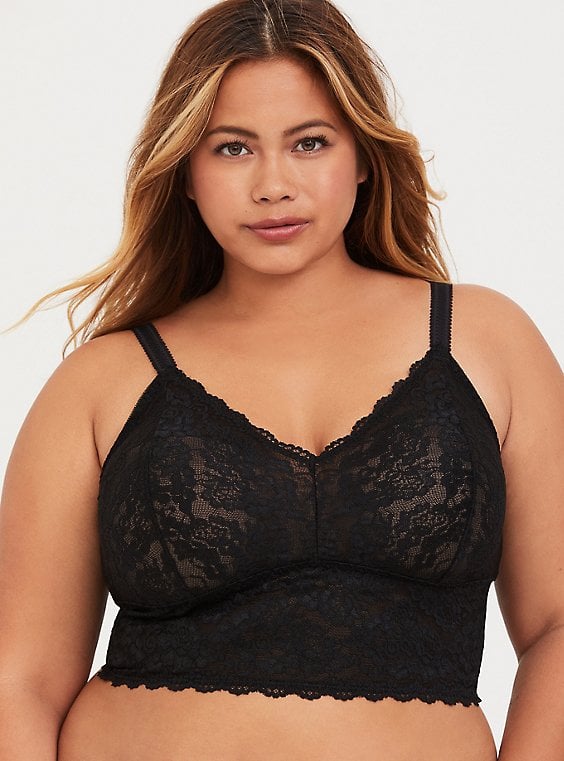 Torrid Black Lace Bralette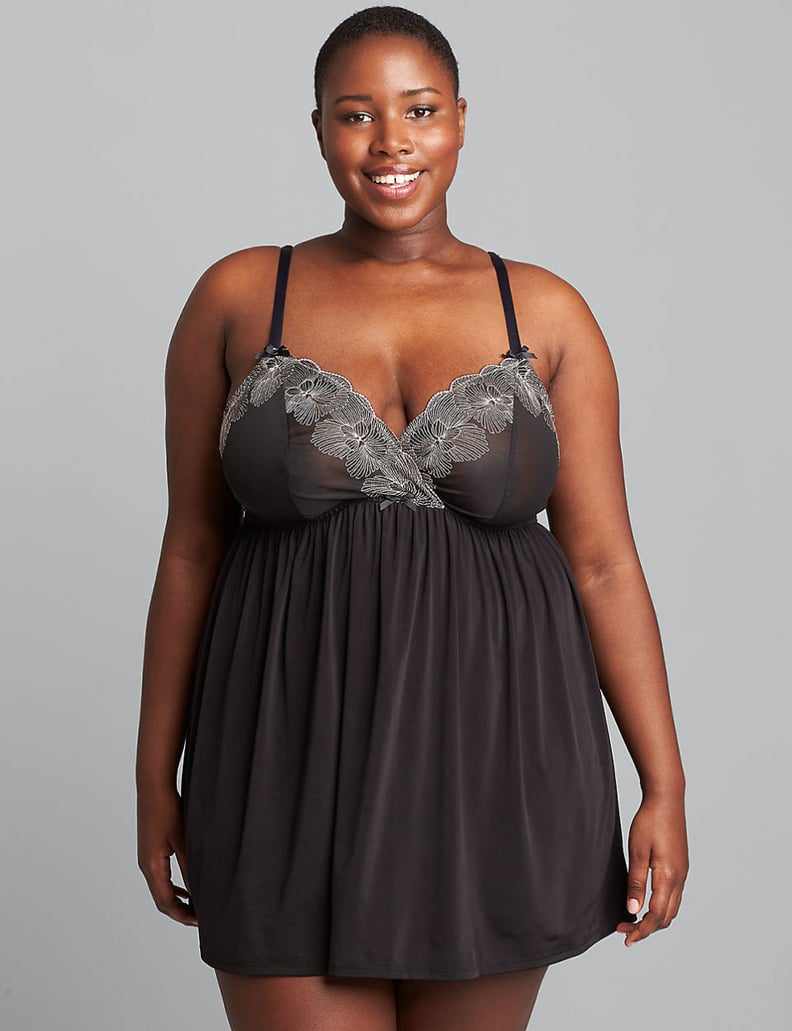 Cacique Rose Gold Embroidered Babydoll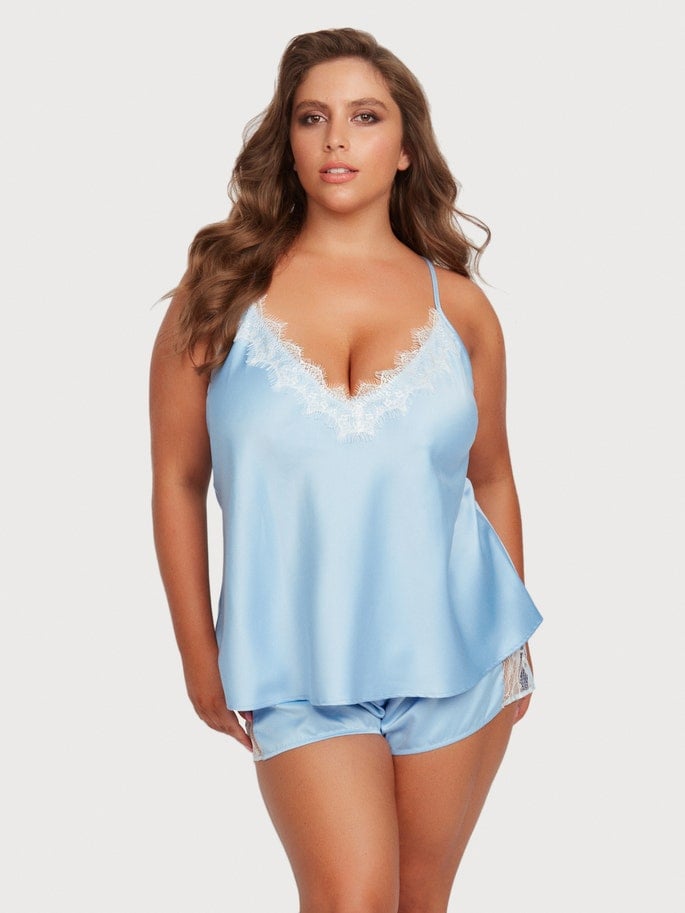 Frederick's of Hollywood Erina Satin and Lace Cami Short Set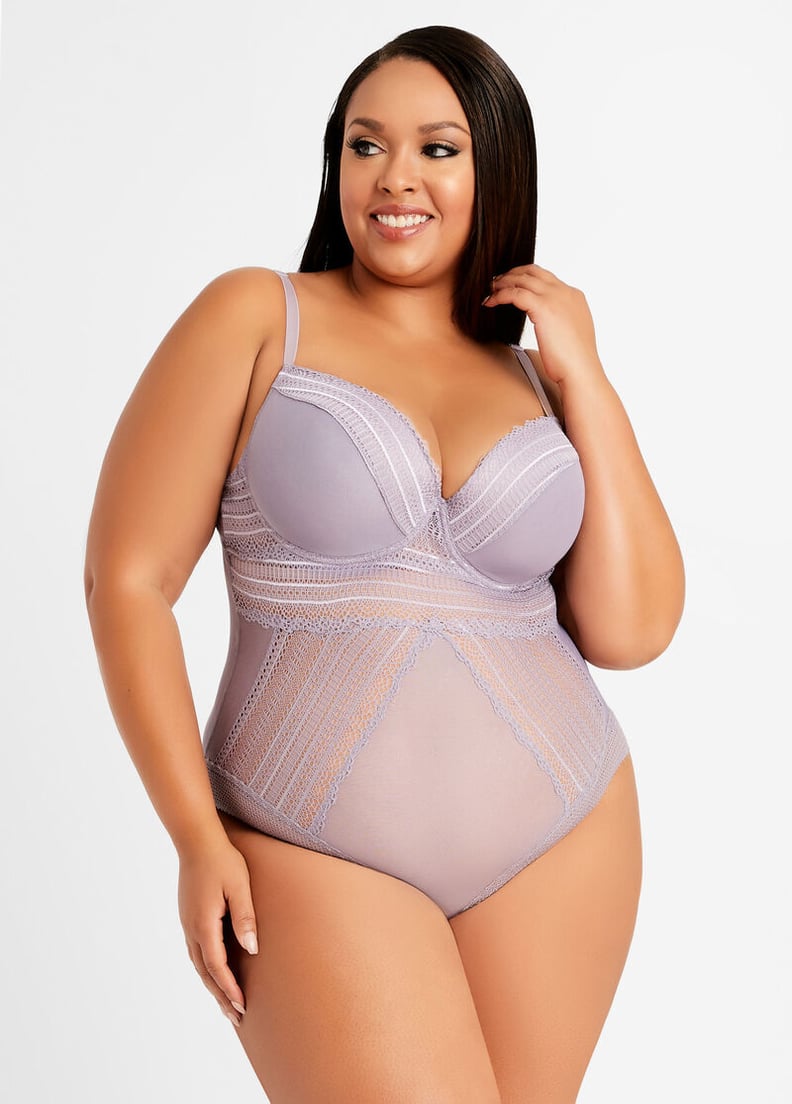 Ashley Stewart Mesh Cutout Lingerie Bodysuit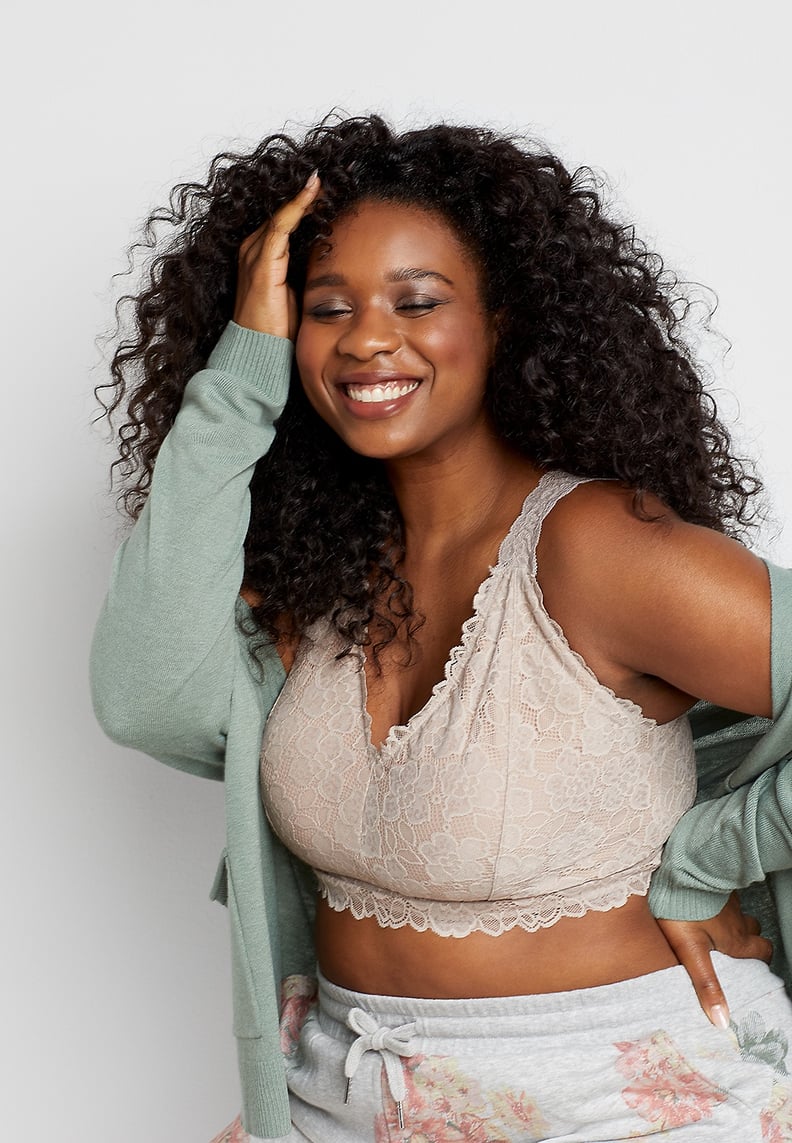 Maurices Plus Size Beige Wide Strap Lace Bralette