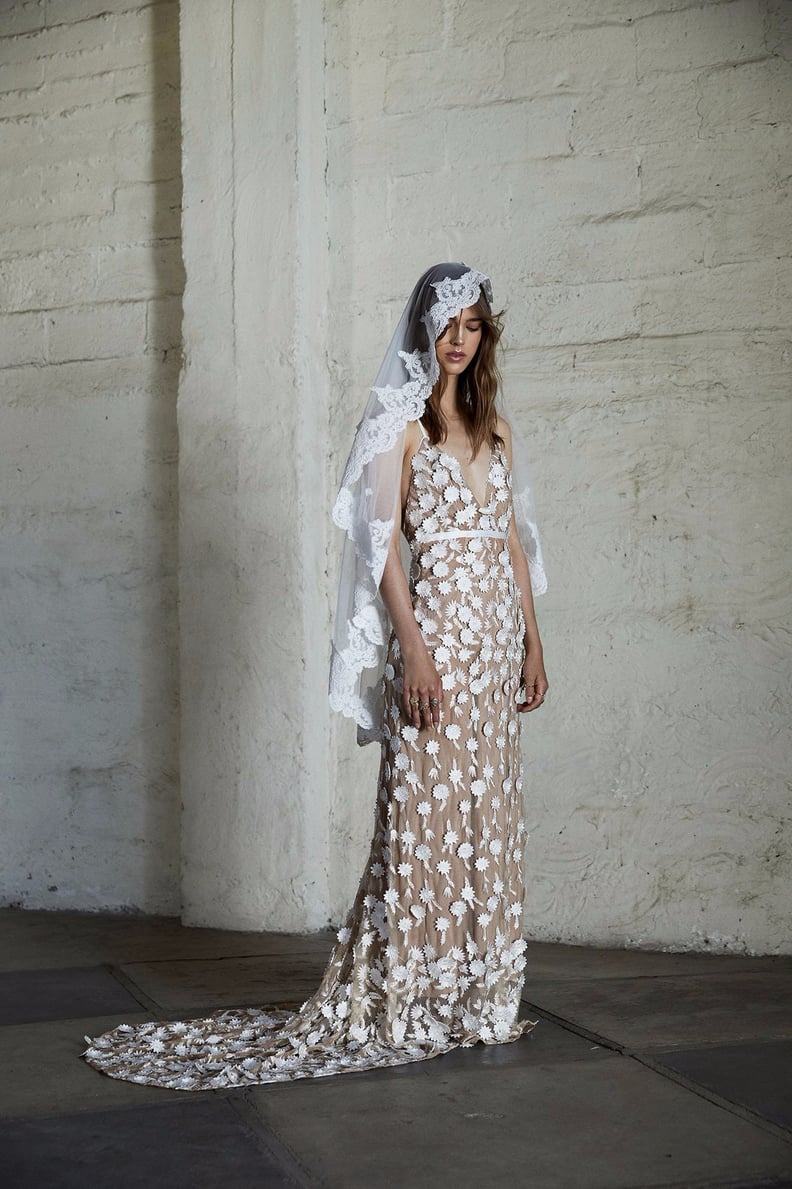 For Love & Lemons is well-known for its delicate lace skivvies and romantic sheer dresses — you know, the type of stuff boho dreams are made of. So when the brand finally launched a bridal collection, we definitely wanted a closer look.
"Around this time of year, we get a lot of feedback from our customers saying they'd like to see more bridal options from us," said owners Gillian Rose Kern and Laura Hall. "They asked for dresses for the ceremony, rehearsal dinners, honeymoons, receptions, etc. So this year we knew we wanted to create a really special capsule for the For Love & Lemons bride that can take her through her whole weekend of festivities feeling simply gorgeous."
The end result? A selection of dreamy embroidered floral dresses and lace creations for brides and wedding guests looking for the unconventional. Laura and Gillian revealed their inspiration for the pieces came from visions of their own weddings and a desire to mix romance with some old-world charm. The photo shoot itself took place in a castle! While the designers said they created the collection with all brides in mind, both revealed the most versatile piece in the line is the Isabella Halter Maxi Dress ($252). "It's minimal, elegant and has an adjustable neckline so you can decide where the cinch flatters your figure the most," Laura and Gillian said. "The plunging neckline makes it flirty and the touch of 3-D floral embroidery gives the dress that extra detail we love."
This dress is also one of our favorites from the collection, but we didn't forget about the undergarments. In particular, the lace bodysuit and a bralette set that'll make your wedding night look even sexier. Read on to see more of the stunning bridal collection.