Every editorial product is independently selected by our editors. If you buy something through our links, we may earn commission.
Imagine being able to choose your jewelry from the royal archives. One of the first treasures we admired on Meghan Markle was Princess Diana's Asprey gemstone ring, which she styled with her Stella McCartney wedding reception dress. But while there are plenty of stunning baubles that fall into that category, many of which Meghan will likely have the honor of trying on, her Adina Reyter jewelry is what you see her wearing almost every day.
Meghan owns three pieces from the brand, which boasts an affordable price point for diamonds, and she's even worn the label's Teardrop necklace with its "3 Amigos" studs, making for a complete set. When I had the chance to talk to Adina about Meghan, she raved about the duchess and her natural styling prowess. Adina's favorite thing about Meghan is simple: it's that when she's wearing her delicate designs, she looks happy.
That's why Meghan has become a muse for the brand. She's rocketed the Adina Reyter business to fame and even inspired a new collection full of marquise diamonds, coming out soon. Ahead, find out how and when Meghan first secured her Adina Reyter items, and shop them for yourself.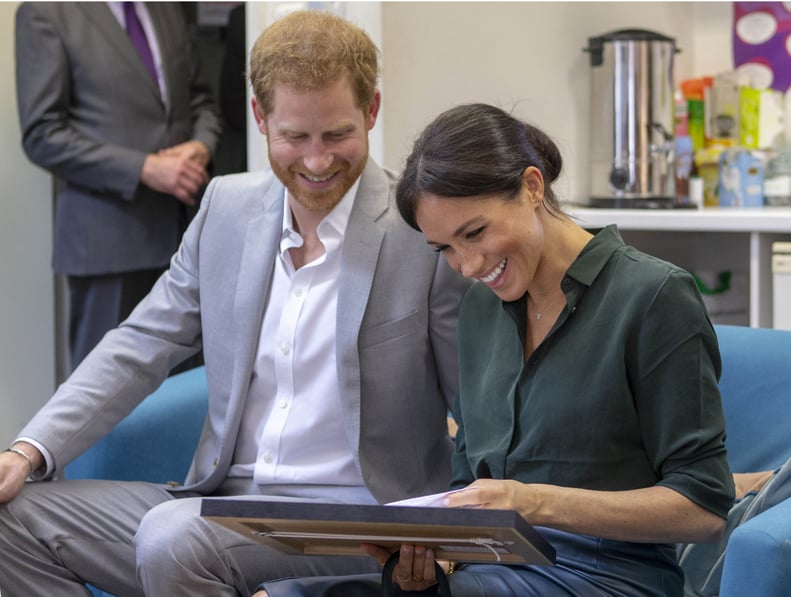 "She's Our Girl"
The First Time Meghan Wore Adina's Earrings
"In February, I saw the cover of a magazine and it was a close-up shot. It was Meghan wearing a white beret. I spotted her ears and I almost fell over. I'm like, 'That's my . . . they're our earrings!' Once we put it on Instagram, the response was overwhelming. Immediately the earrings sold out at every single retailer that I sell to. Within a few hours, we were out. We had to ramp up production, and that happened many times over as soon as she wore something."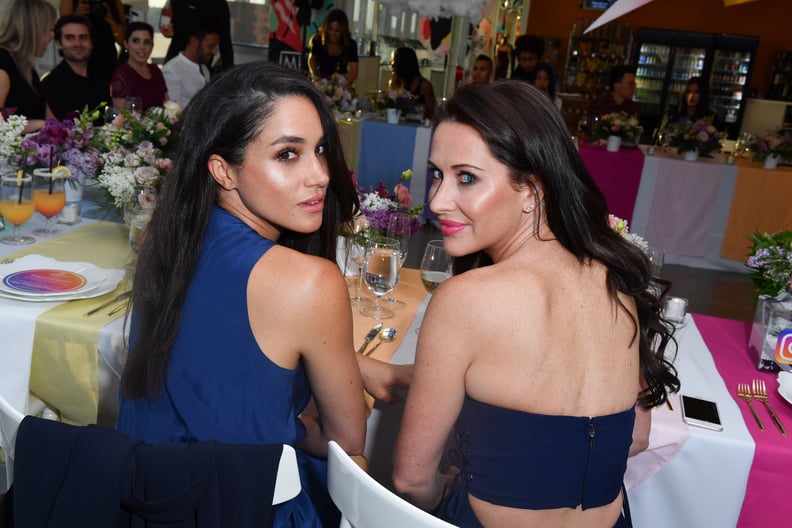 Meghan and Her Stylist Shopped on Their Own, but Adina Had a Heads Up
"We have zero access to Meghan's stylist. She has now worn my pieces about 11 times — three different pieces. Everything she has bought is under $500. I am 100 percent certain she bought the 3 Amigos Earrings at one of our retailers. The second time she wore the Teardrop Necklace. We knew that was coming because her stylist got in touch with Club Monaco, which is a big account of ours. They told us that she had requested some more pieces."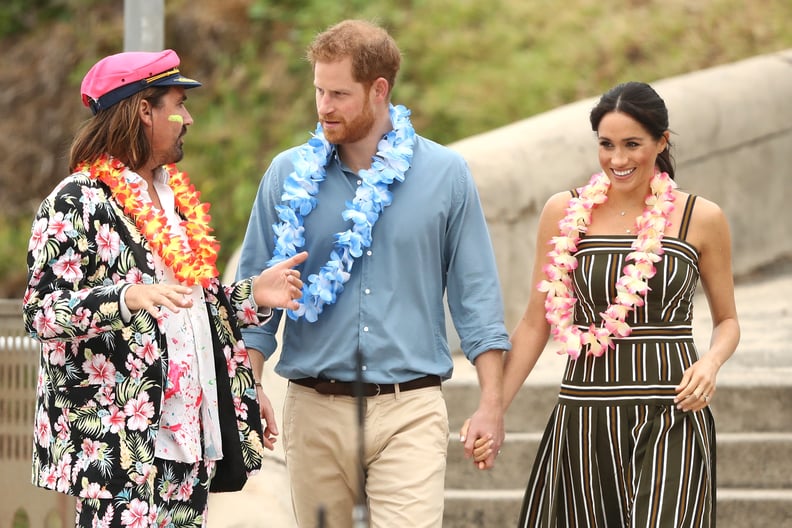 Adina's Jewelry Is Meant to Be "Lived In" – and Meghan Wears It That Way
"She's wearing the jewelry the way you're supposed to. Our jewelry is meant to be lived in. Wear it at the gym, wear it to dinner at night, wear it to work, wear it to pick up your kids. It's appropriate for any occasion. She has access to the world's greatest jewelry and she loves these. When you get this jewelry, it's pieces you don't have to take off, and Meghan seems to be truly happy wearing it — it's emanating from the inside out. My jewelry is like a pair of jeans — you put them on, they fit you, they're amazing. The minute you put them on you feel good. I can definitely see Meghan thinking and feeling that when she puts it on or keeps it on throughout the course of an entire week."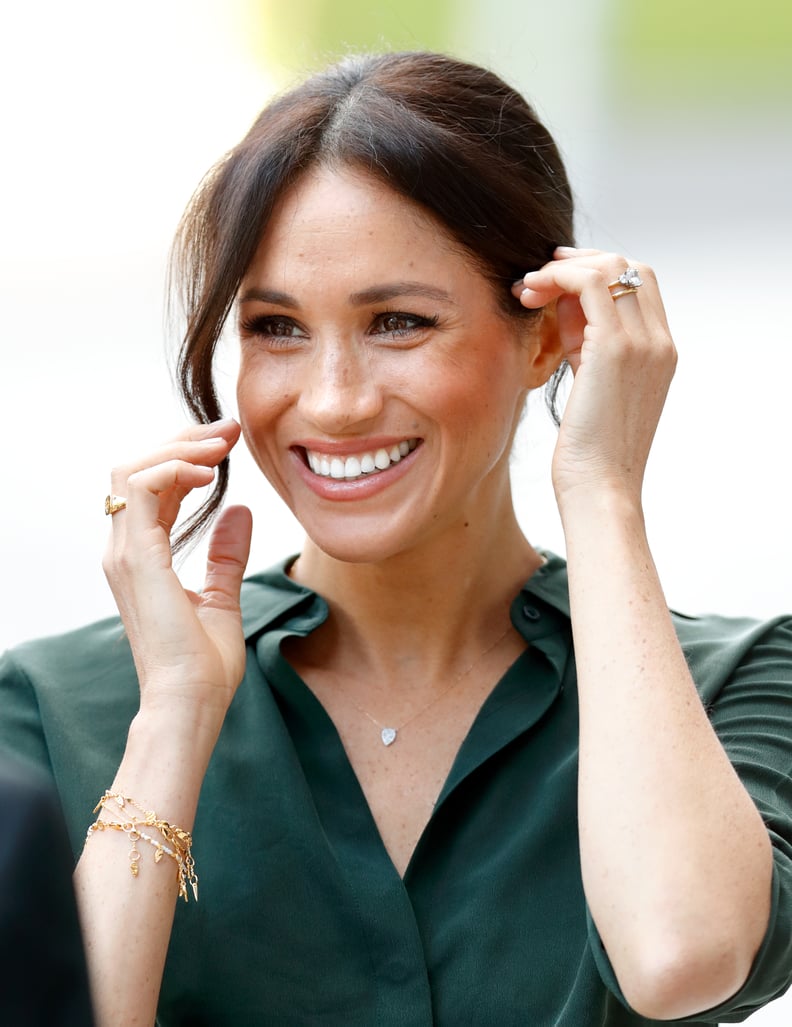 Adina Feels Like Meghan's "Partner"
"I believe in my heart that she's researched these brands [she wears]. She seems to be loyal to specific brands, and I don't think she would have worn three different pieces so many times. I think she's being thoughtful in the way she dresses herself and who she's partnering with. I mean, I feel like her partner. Crazy, but I'm her jewelry partner."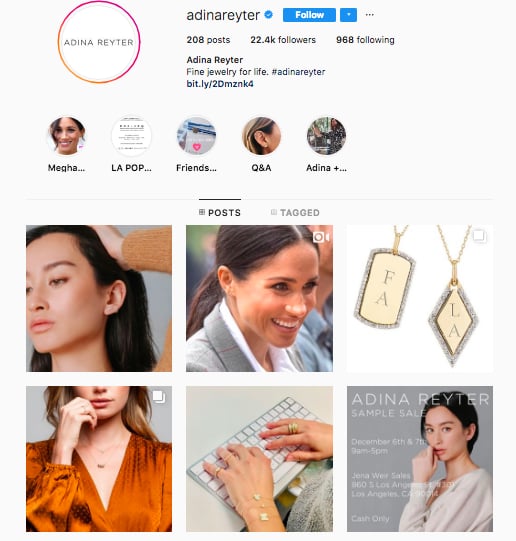 Real-Time Sales Are Out of Control
"We have sold through all the products Meghan's worn multiple times. You can even see it in terms of Instagram. A picture would typically get a few hundred likes, but one of her brings in thousands and thousands. She's helped take the business in new and interesting directions."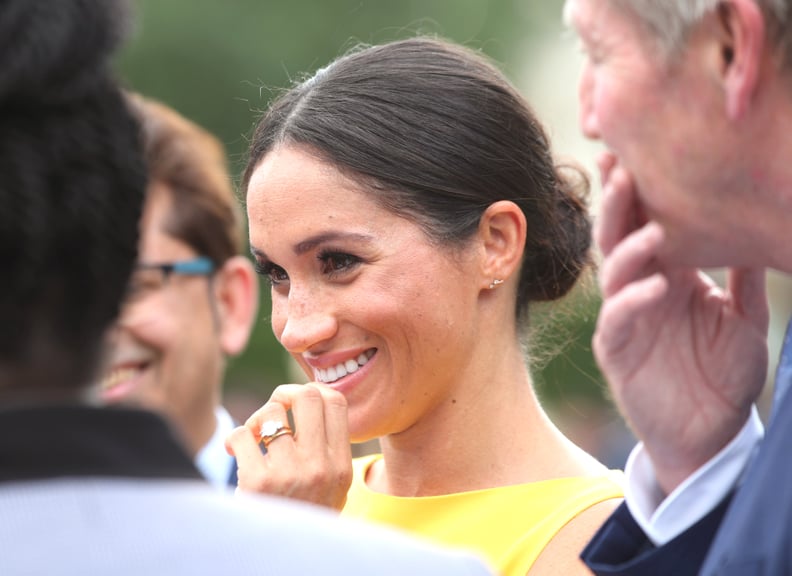 Meghan Has Become a Muse, and There's a New Collection With Marquise Diamonds Inspired By Her
"She has 100 percent [become a muse]. It's always inspiring to have people that you admire wear your pieces, and it makes you think differently and bigger. There are a lot of exciting things that we're designing now that have been inspired by her. Now we are doing heavier necklaces that have more diamonds in them and are still everyday wearable. I'm actually looking at a pair of earrings I did and some necklaces, and, well, we're going to be using a lot of marquise diamonds, I'll say that!"
Shop the 3 Diamond Amigos Curve Posts Meghan Owns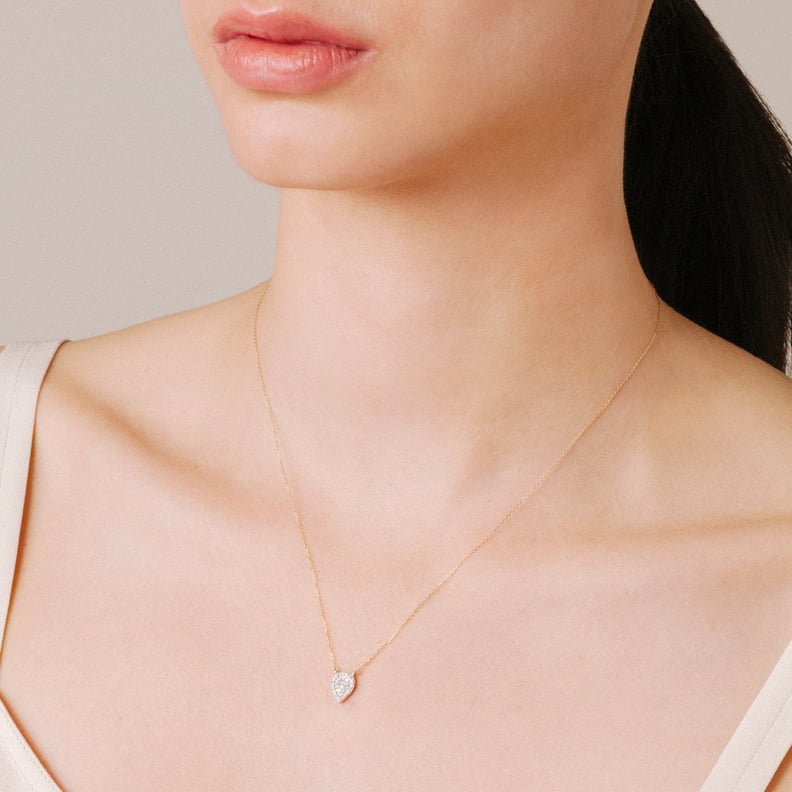 Shop the Solid Pavé Teardrop Necklace Meghan Owns