As POPSUGAR editors, we independently select and write about stuff we love and think you'll like too. If you buy a product we have recommended, we may receive affiliate commission, which in turn supports our work.
The only thing that could upstage Meghan Markle's style is her adorable moments with Prince Harry. But second only to the expecting couple's sweet moments together is her impeccable collection of royal tour looks that run the gamut from laid-back (remember that Reformation dress?) to ultraglamorous. And still, the Duchess of Sussex has plenty more where that came from, stepping out for the second day of her visit in Tonga in a striped cotton shirt dress from Australian designer Martin Grant. She completed the look with a pair of classic heels in a complementary shade of olive green and a neutral-toned clutch in hand.
While Meghan's outfits have ranged from occasion to occasion, there is a constant: like Kate Middleton, her looks are accessible. Even when they ring in on the expensive side, the silhouette, feel, and styling are approachable and wearable. Much like Meghan herself, this dress is polished, pleasant, and impossibly cool. Read on to see the look from every angle and shop the exact dress if you're feeling inspired.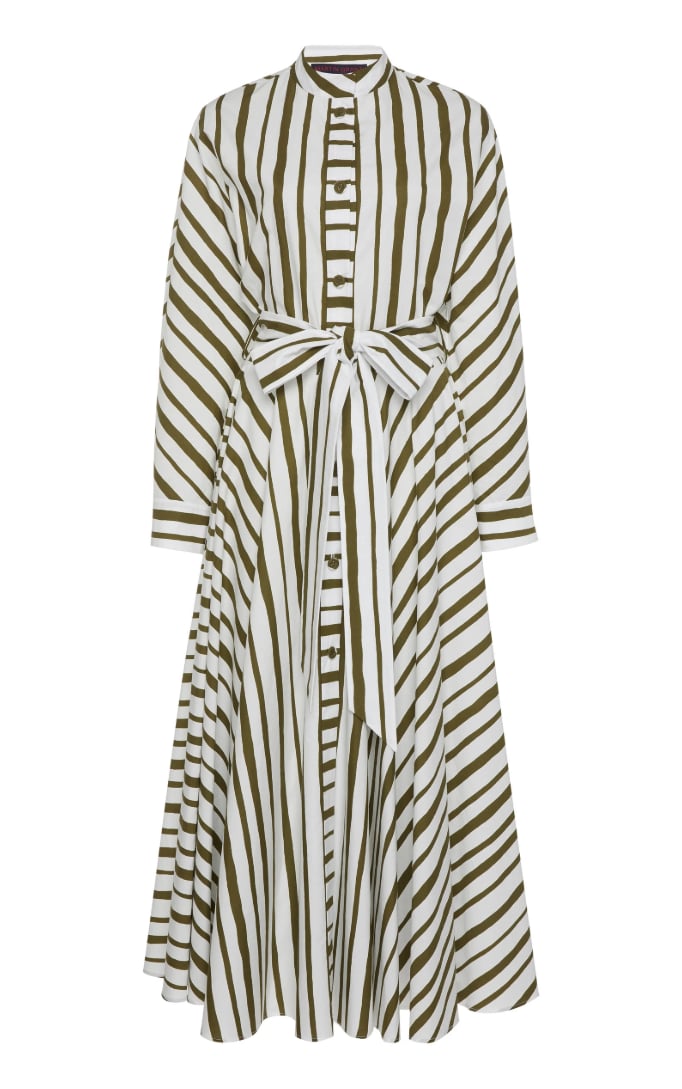 Meghan's Exact Martin Grant Dress