Windbreakers, Berets, and, Of Course, Sneakers: Looking Back at Michael Jordan's '90s Style
Who was the Michael Jordan of fashion in the '90s? Gianni Versace? Kate Moss? Jean Paul Gaultier? Naomi Campbell? As it turns out, Michael Jordan himself wasn't so bad either.
Michael's effortlessly cool fashion sense is among the many things recently illuminated by The Last Dance, ESPN's Shakespearean sports docuseries about the Chicago Bulls in the 1990s. Though the iconic athlete is primarily known for donning that famous red jersey and basketball shorts, the rare footage used in the series offers insight into his off-the-court style at the time, which was marked by cool athleisure, power suits, a single earring, the occasional beret, and, of course, countless pairs of Nikes.
As the originator of the Air Jordan, Michael's lasting influence on sneaker culture and streetwear is undeniable — in fact, a pair of his game-worn Air Jordan 1 sneakers were just auctioned off by Sotheby's for $560K — and we can't help but find commonalities between Michael's '90s style and existing normcore (or, better yet, dadcore) trends. The windbreakers! The chunky sneakers! The sporty sunglasses! The baby-blue dad jeans! The parallels are certainly there. Take a closer look by browsing some of our favorite nostalgic outfits worn by Michael ahead.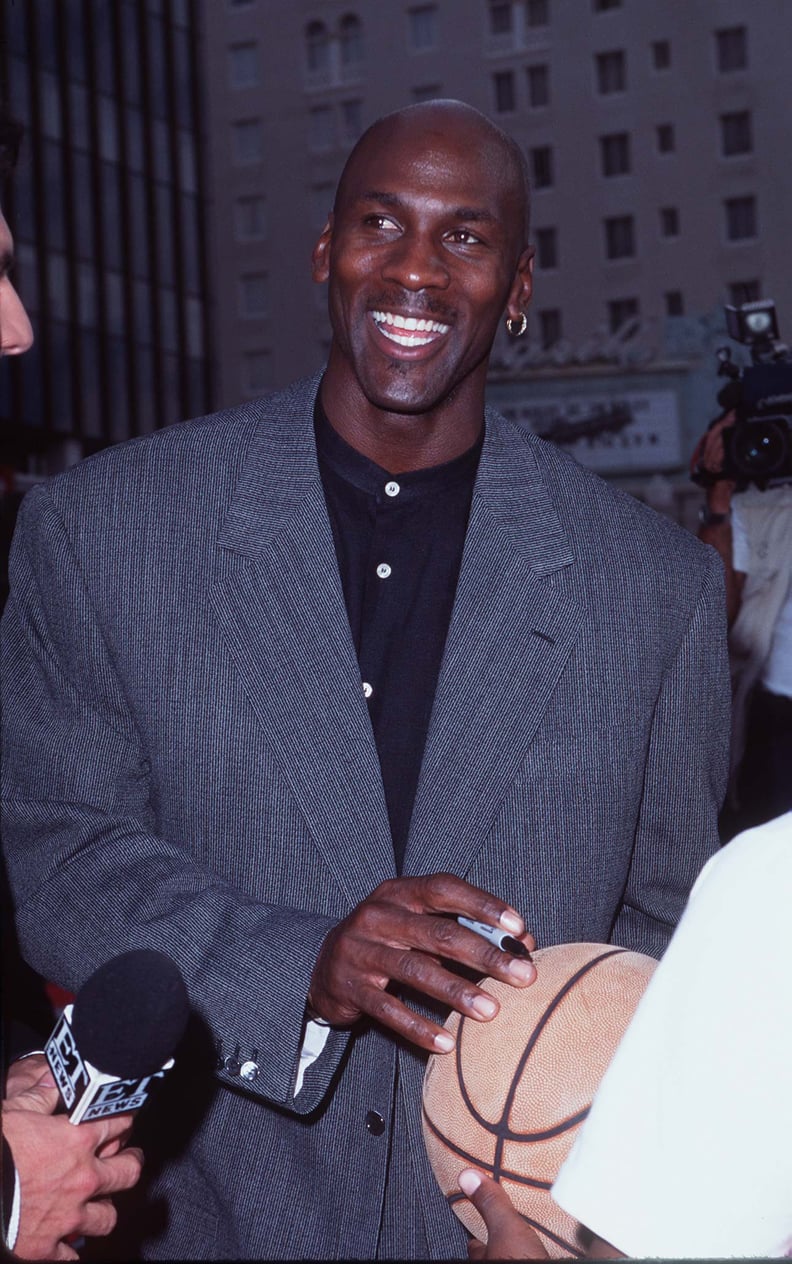 Michael wore a gray blazer with a mandarin-collar button-up shirt and his signature single earring to the premiere of Space Jam in Los Angeles in 1996.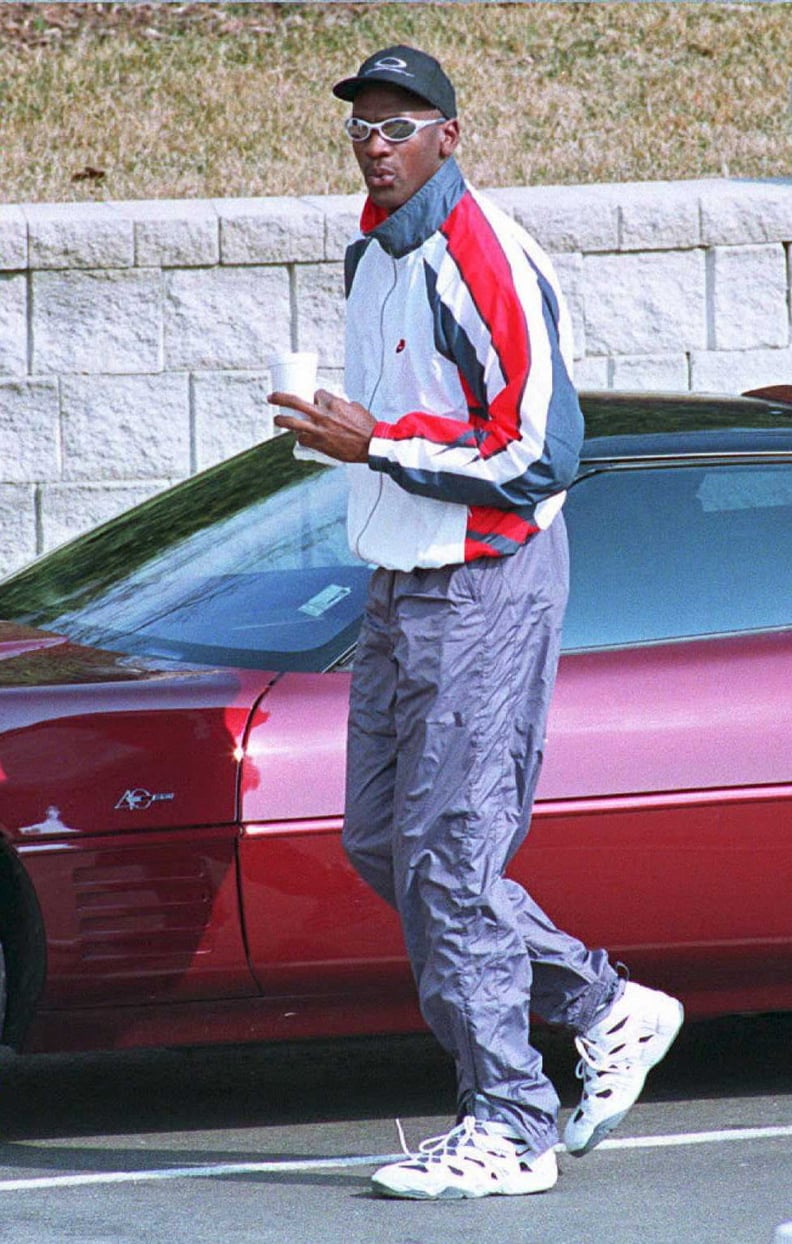 Michael pulled up to Chicago Bulls practice in 1995 wearing a windbreaker jacket and pants — what a time — with a baseball hat, futuristic sunglasses, and, of course, Nike sneakers.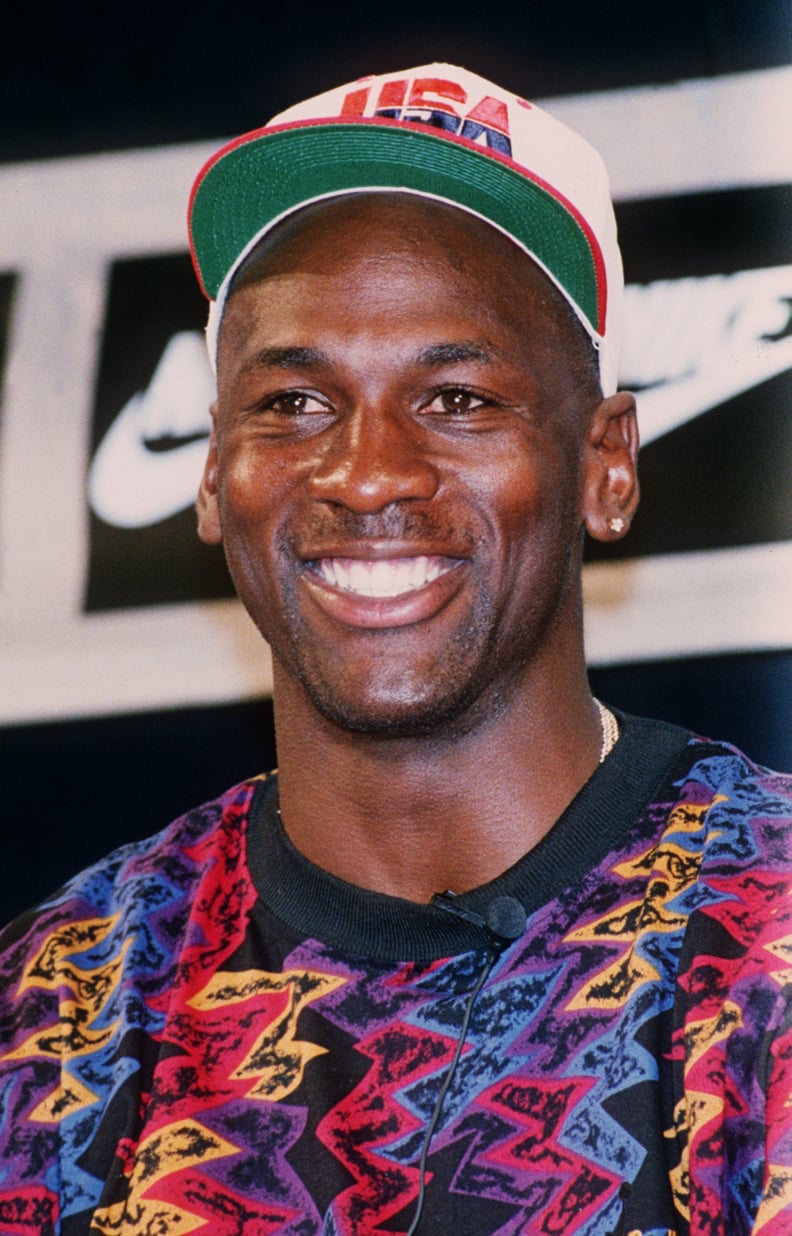 During an event prior to the 1992 Summer Olympics in Barcelona, Michael wore a printed knit sweater very of the time. He also wore a USA Basketball hat we'd love to get our hands on.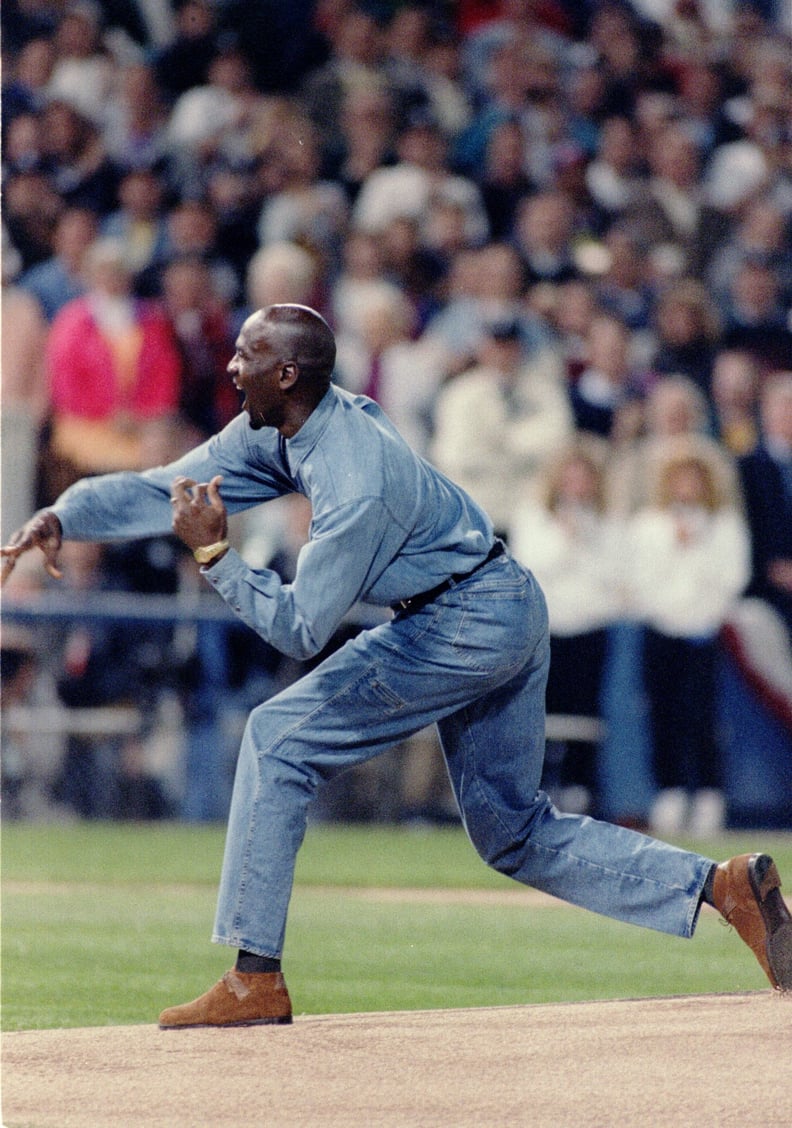 Michael wore head-to-toe denim, brown suede shoes, and a timeless gold watch while throwing the first pitch at a 1993 ALCS playoff game.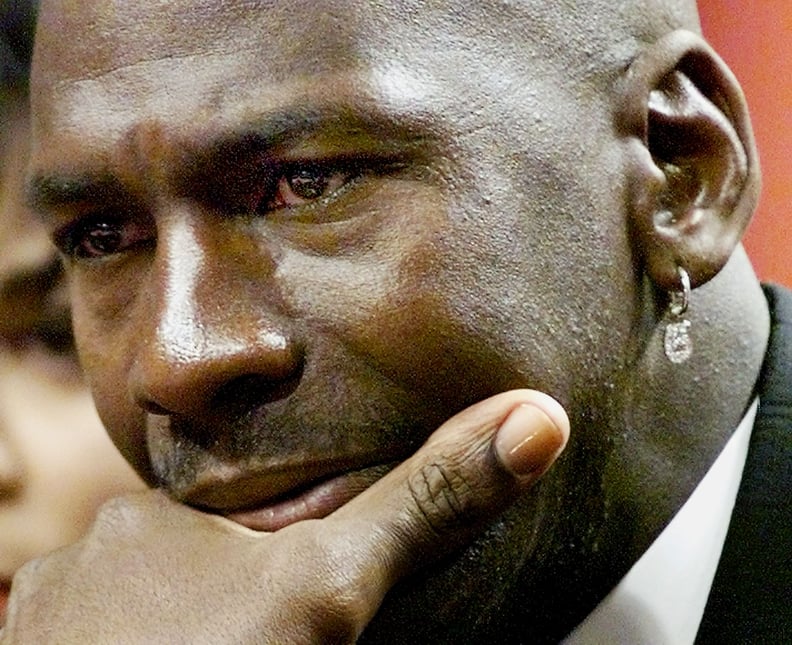 Let's take a closer look at Michael's diamond six earring — symbolizing his six championship wins — shall we?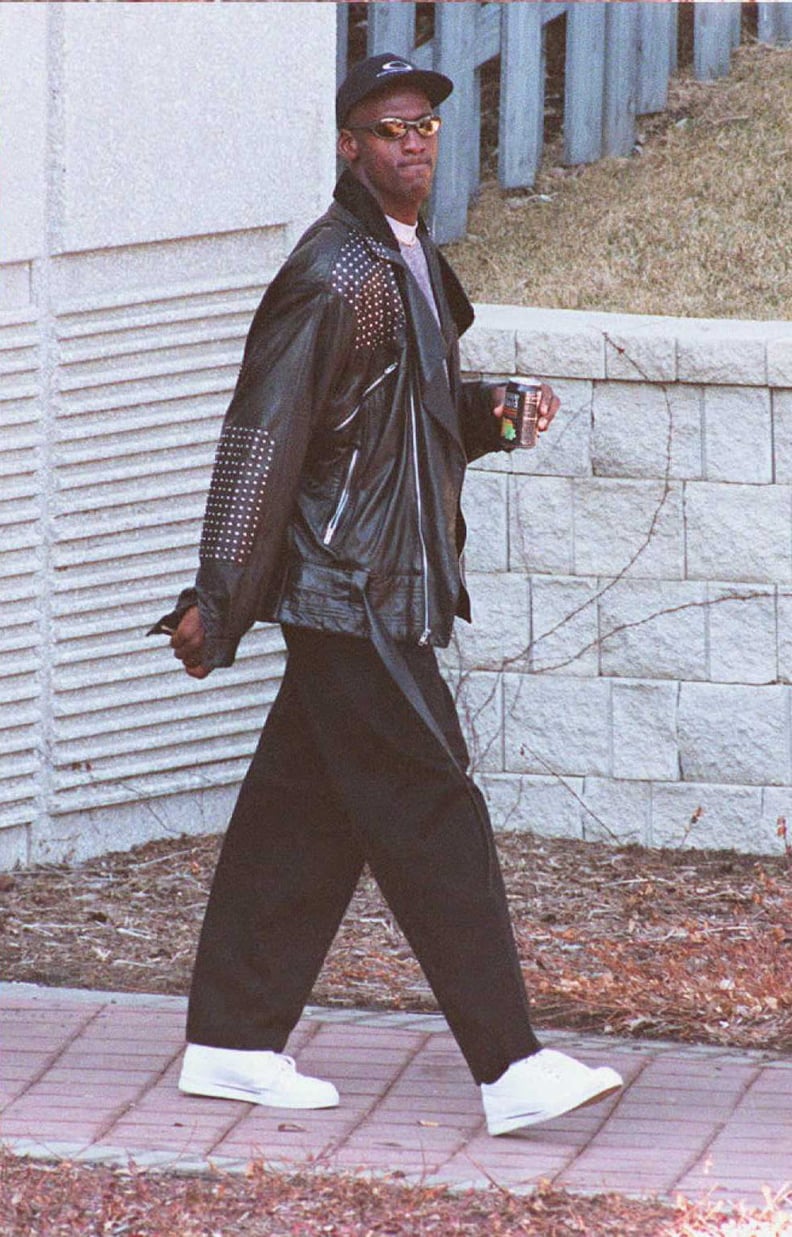 Well, damn! Michael wore this edgy leather jacket look while leaving a Chicago Bulls practice in 1995.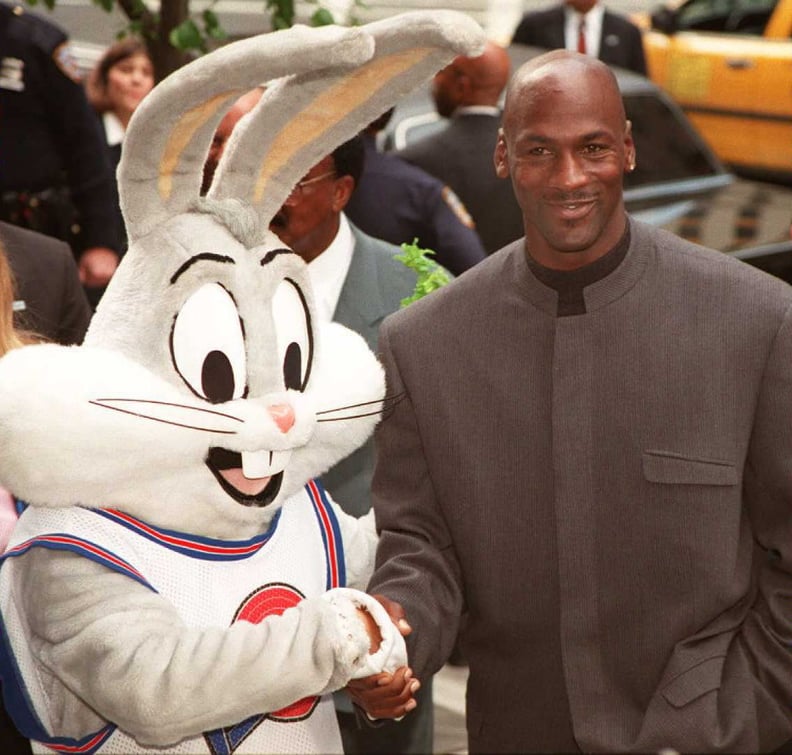 Michael wore a snazzy collarless suit to celebrate the Warner Bros. New York City store opening in 1996.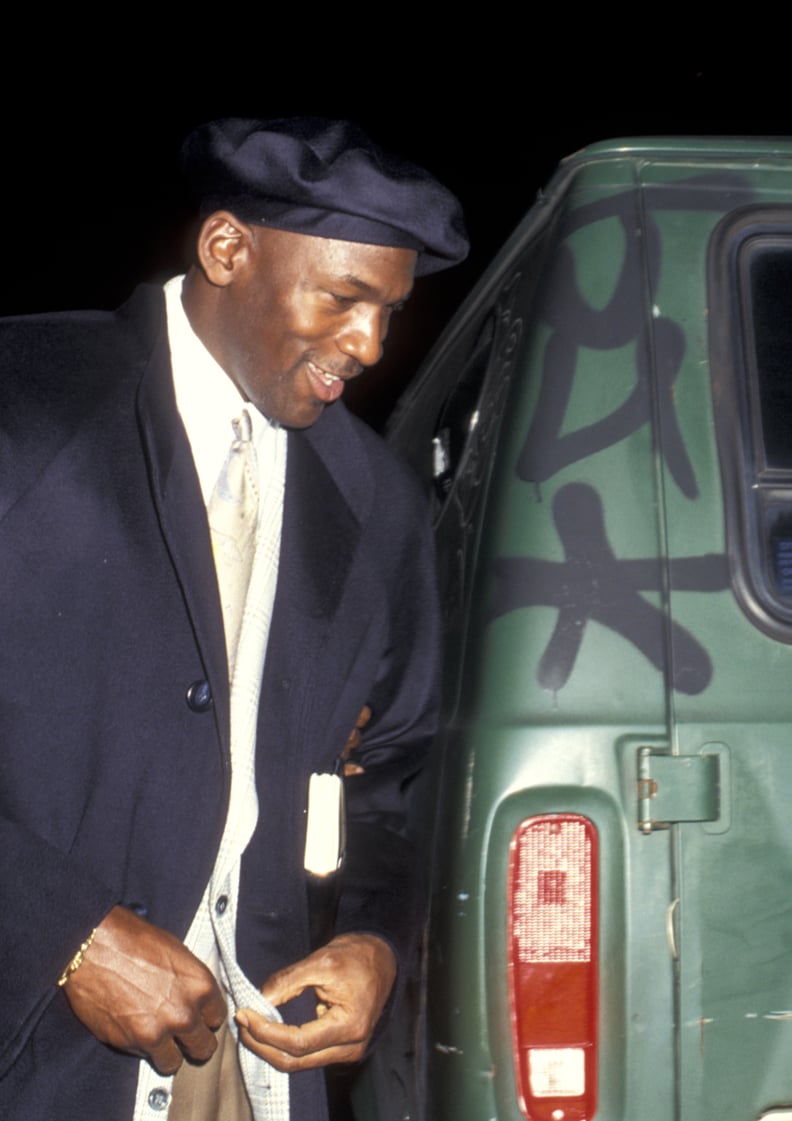 Michael accessorized his suit with a satin beret (satin! beret!) to attend an Oscars watch party in New York City in 1995.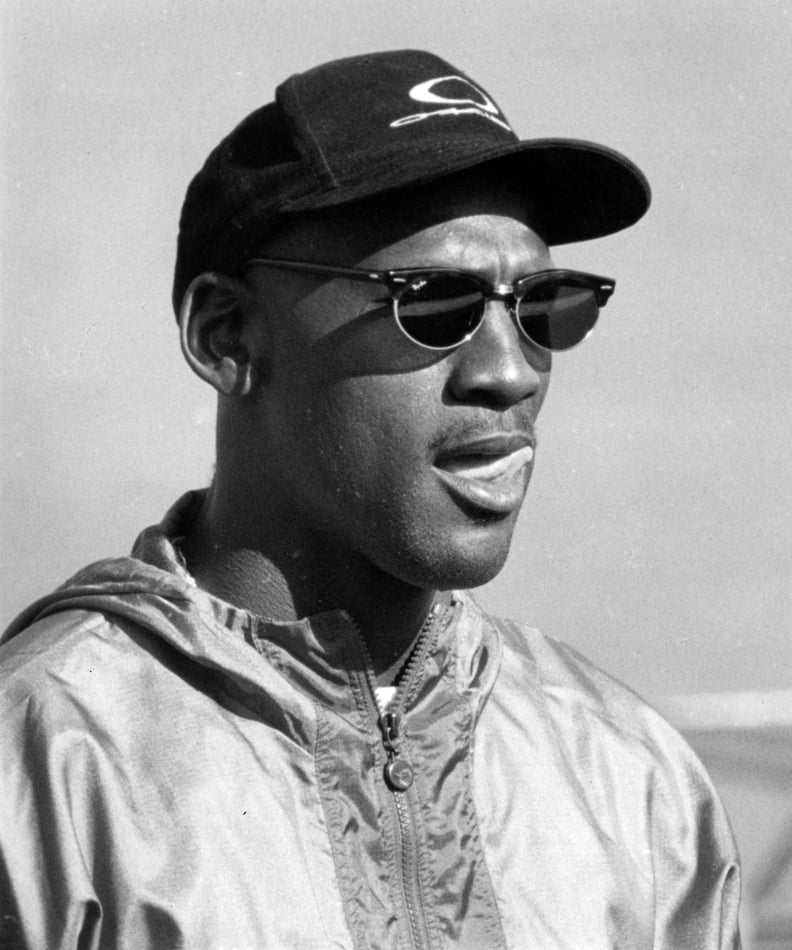 Michael can be seen wearing a windbreaker and classic pair of Ray-Ban sunglasses in this suave black-and-white shot taken in 1994.