Every editorial product is independently selected by our editors. If you buy something through our links, we may earn commission.
Ask any prep where she prefers to shop, and we bet J.Crew will be on the list. But the retailer's beachwear section actually appeals to a wide range of styles. That's because J.Crew offers the most classic cuts and colors, along with a few trendy designs that look wearable enough to try. The love for J.Crew Swim is so strong, in fact, one woman even wrote an ode to the scoopback, requesting a restock. Naturally, the brand fulfilled her wish.
J.Crew's swim designer, Amy Romanowsky, knows a thing or two about sold-out suits. When we talked to her about the most universally flattering bikini and one-piece, along with the perfect coverups to go with them, she even offered up a few secrets. Below you'll find a guide to the silhouettes J.Crew can barely keep in stock and the details that make them so special. Read on to learn the basics, and shop these pieces while they're hot.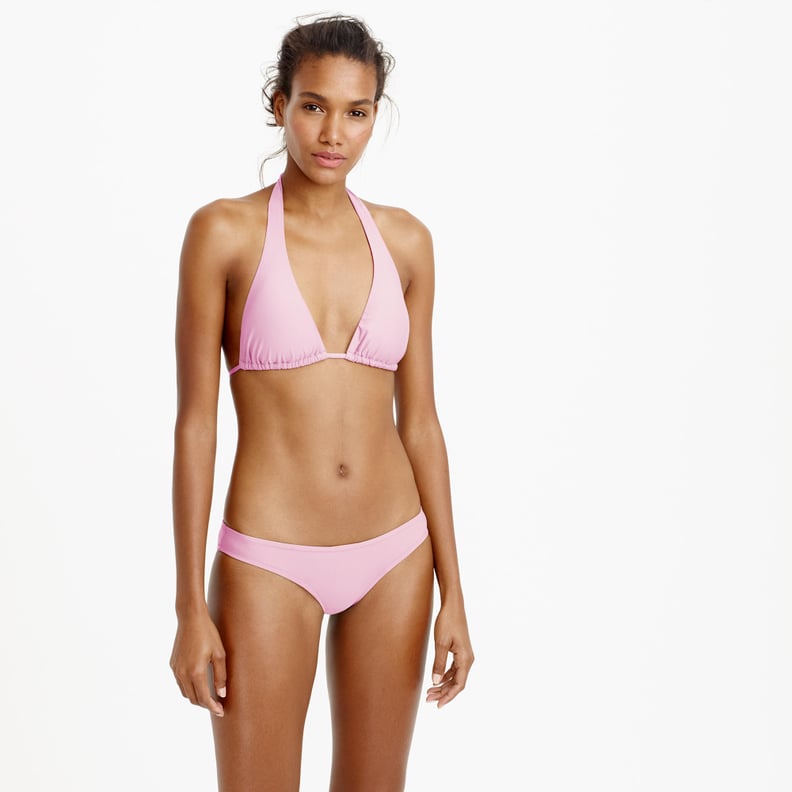 J.Crew's Most Flattering Bikini
"I don't know if there is a universally flattering bikini because women's bodies are all so different . . . But, if I had to pick one, I would say it's our halter top ($44). The J.Crew sliding halter has a little more coverage than a string top with slightly wider ties, but you can still move the cup around for a fit that's as covered or uncovered as you want it to be. For the bottom, something with short side seams and a rise that is not too high or too low generally looks amazing on everyone."
J.Crew Sliding Halter Bikini Top ($44) and Surf Bikini Bottom ($40)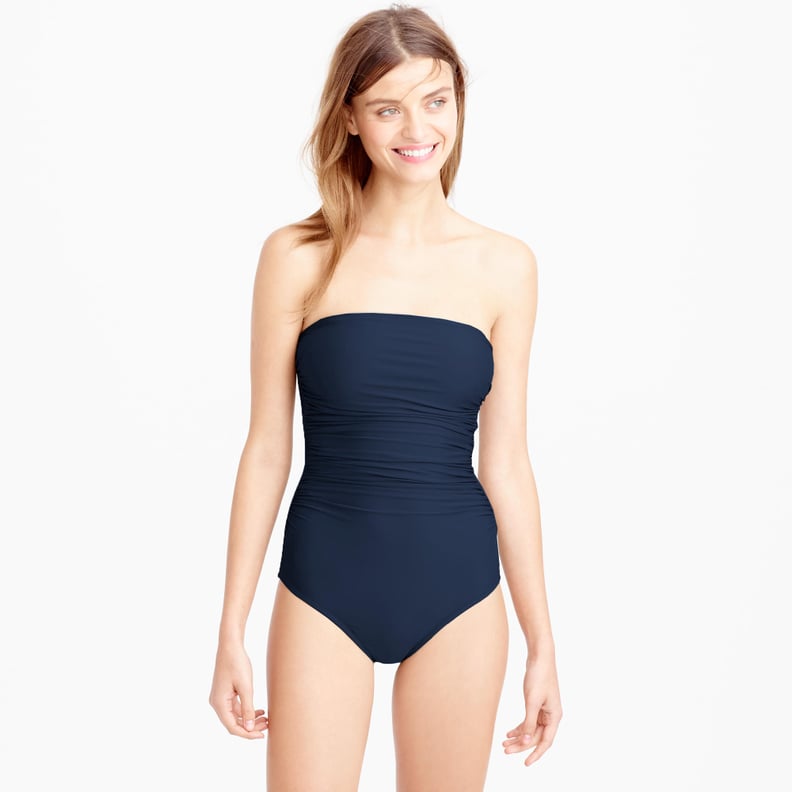 J.Crew's Most Flattering One-Piece
"It's a tie between the ruched bandeau tank and the halter wrap one-piece tank. Every woman in my family, in all different ages, has the ruched bandeau tank. It's easy and comfortable to wear and it looks great on all different kinds of body types. The halter wrap tank is flattering and pretty, plus it has the tie around the waist."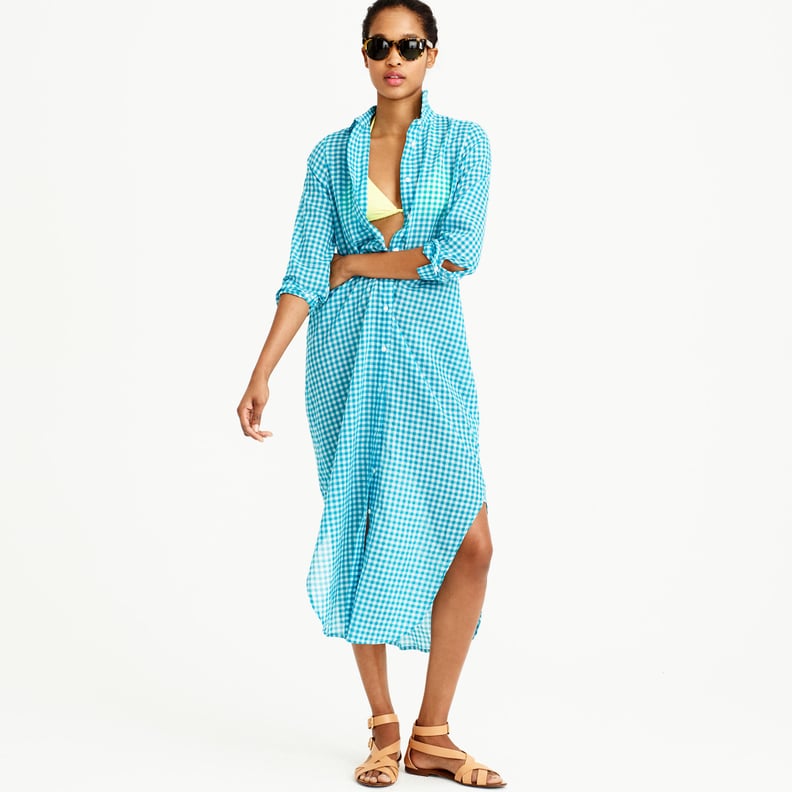 The Most Stylish Coverup
"I love a caftan! Especially a long one in a super lightweight cotton with a low neck line or buttons for options to undo."
J.Crew Gingham Tunic (pre-order now, $90)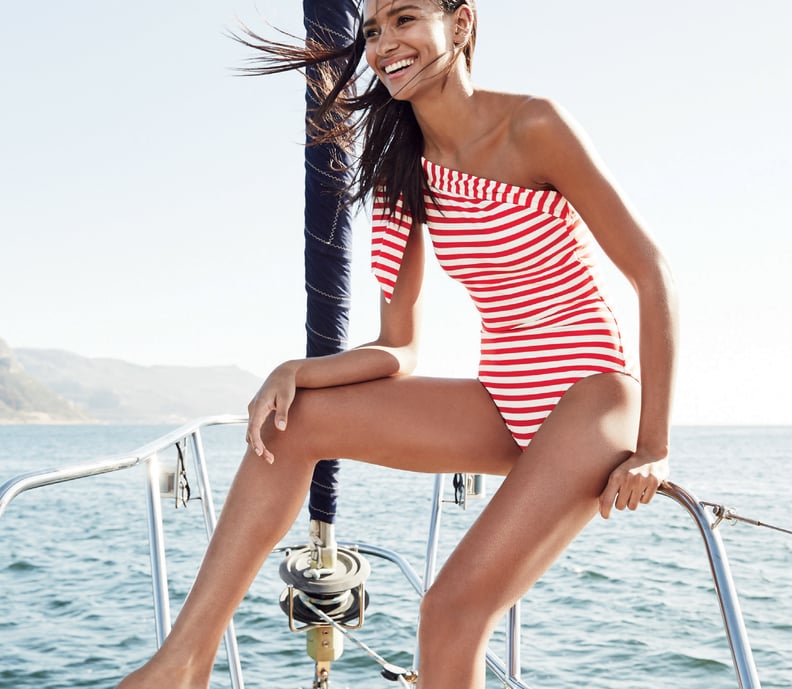 The Suit J.Crew Just Can't Keep in Stock