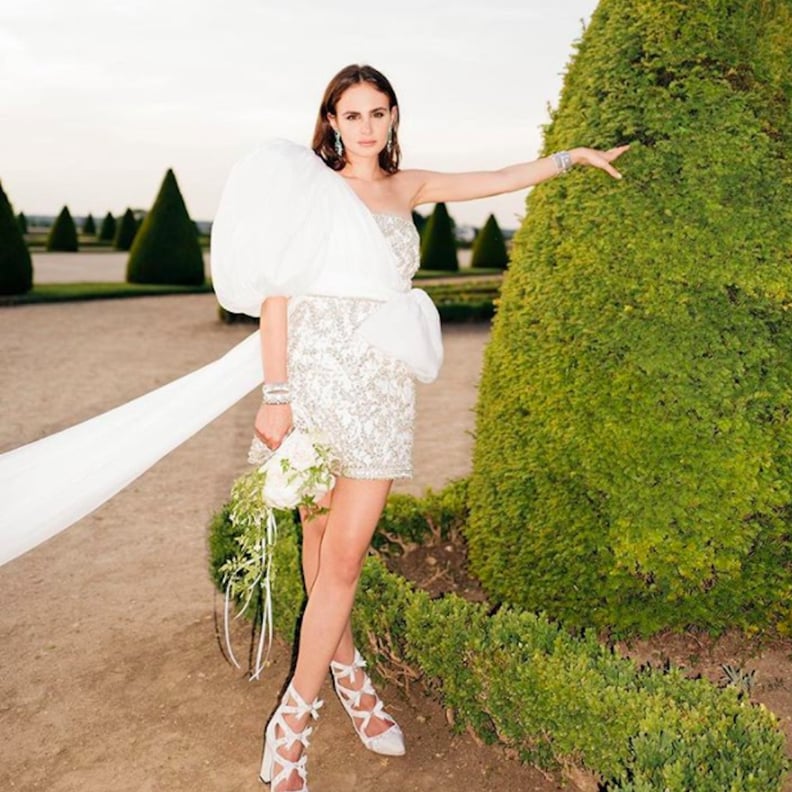 We can't exactly give credit to one bride or one designer when the asymmetrical dress silhouette has been around for years. But ever since Giovanna Battaglia got married in 2016, slipping into a Giambattista Valli gown that made headlines, ladies have been flaunting high-low dresses for their special day. While Giovanna didn't walk down the aisle in her floral appliqué number that came complete with matching boots, a crown, and a flowing chiffon train, it certainly made the biggest statement. That's because it's pretty nontraditional, if your dress shopping is limited to searching for sweetheart necklines and A-line shapes.
Fast-forward to 2017, and two new brides — swimwear designer Leslie Amon and Brazilian consultant Cristina Córdula, respectively — chose embellished tunics with long chiffon extensions for their weddings. This comes right after Kendall Jenner wore a similar look to the Cannes Film Festival. (All three dramatic creations were by Giambattista Valli.) Finally, we have Whitney Port, who went for a slightly more relaxed version of the style for her 2015 nuptials. Scroll to take a look at the trend that we predict is only getting bigger, then wait patiently for the next high-low bride to step onto the scene. We know it's coming.
Cristina Córdula's Giambattista Valli Dress, June 2017
Leslie Amon's Giambattista Valli Dress, June 2017
The swimwear designer's gown featured gold and silver beads. A huge ribbon formed a pouf sleeve on one side, wrapping around her body and extending into a train that trailed through the Palace of Versailles as she walked down the aisle.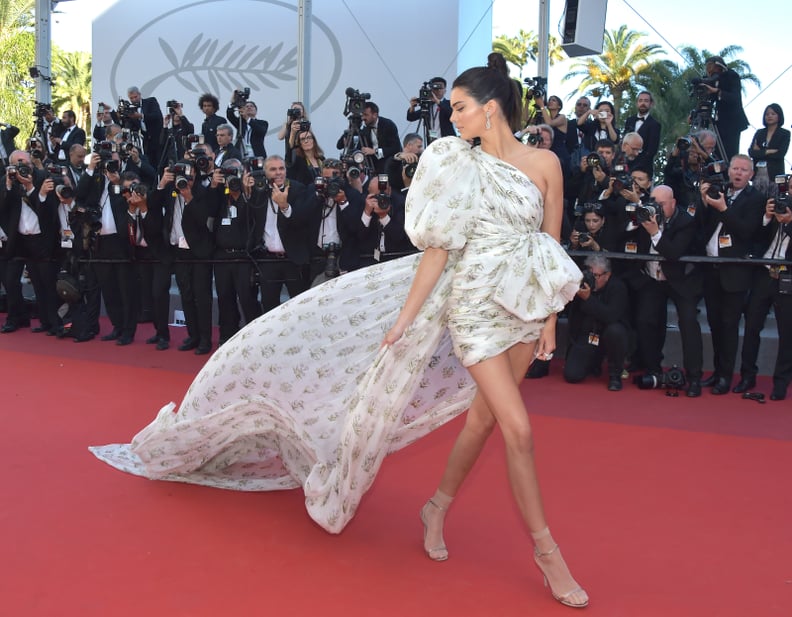 Kendall Jenner's Giambattista Valli Dress, May 2017
Giovanna Battaglia's Giambattista Valli Dress, June 2016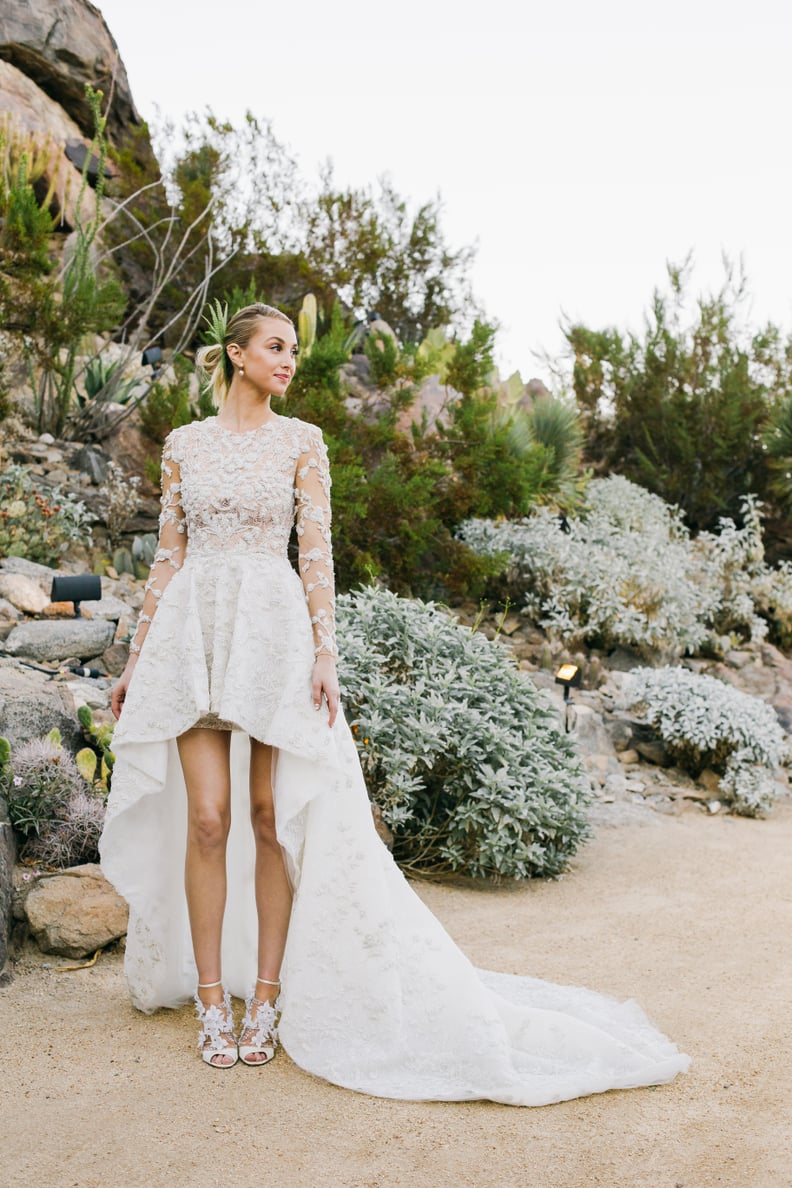 Whitney Port's Ashi Studio Dress, November 2015
Whitney's asymmetrical gown was more romantic than dramatic, her train hanging loosely around her rather than extending far behind her as she walked. The look, complete with appliquéd sleeves, was inspired by a vintage chandelier from Venice and Florence, and sparkled with zardozi-style beading.