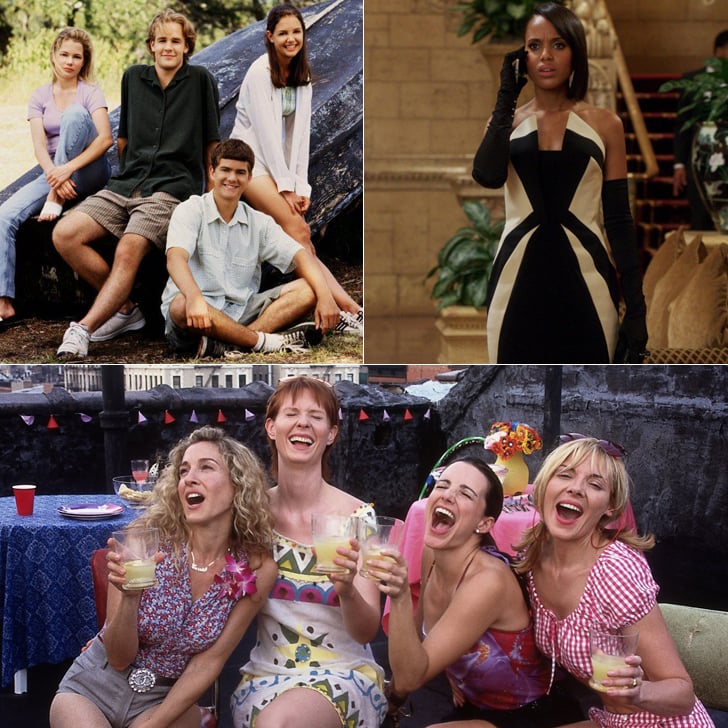 You don't have to be a reality show to shape the way we're dressing in real life (though we wouldn't understate the influence Nicole Richie's stint on The Simple Life had on our early '00s affinity for trucker hats, nor the impact Whitney Port's stay in The City made on our work wardrobe). That's because when we're through with our daily routines, nothing brings us more joy than coming home, kicking up our feet, and dishing fashion with our best friend (or Friends, as the case may be).
Yes, television teaches us many things. More than what the weather will be when we leave the house tomorrow morning, it shows us how we'll want to dress when we do so. Moving to New York? You had pals Carrie, Samantha, Charlotte, and Miranda to offer advice on what the ladies who brunch (and cocktail) were wearing. And who would minimize the effect that Rachel Zoe had on both our style and vernacular (because, her shoes? We die. Ba-na-nas)? So we're saying "Thank you for being a friend" to all the ladies (and gents) who permanently changed the face of TV and fashion.
Plus, check out the modern shows already influencing our style: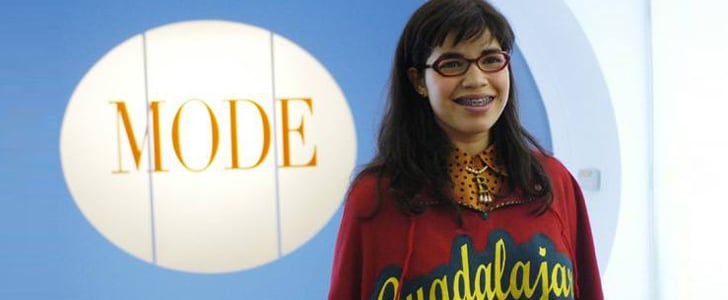 Ugly Betty: While we may not have been running out for our very own Guadalajara poncho, watching Betty Suarez achieve her dreams and rise up in the fashion industry made us feel like we could do the same.
Dynasty: Everybody talks about Alexis Carrington Colby's shoulder pads. But there were other style points of note, like Krystle Carrington's shoulder pads.
Dukes of Hazzard: Who wore short shorts? Daisy Duke wore short shorts — and so did America once they saw what cutoff denim did for Catherine Bach's gams.
Seinfeld: Because Jerry Seinfeld is behind 2014's biggest fashion trend.
Source: ABC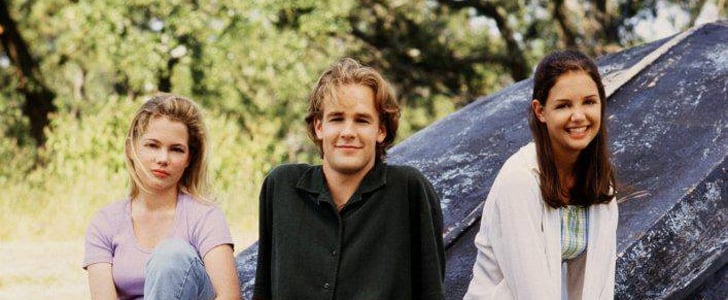 Dawson's Creek: We didn't want to wait for the show to be over so we could run to Abercrombie for Joey Potter's khaki shorts and plaid button-downs.
Mary Tyler Moore: If Mary's polished workwear didn't get you, next-door-neighbor Rhoda Morgenstern's boho scarves would.
Project Runway: The reality show gave us the gift of talented young designers like Christian Siriano and Daniel Vosovic. But had we taken away nothing else from Tim Gunn and co., we learned to "Make it work."
Felicity: College girls everywhere could relate to freshman UNY student Felicity Porter's wardrobe (and covet her hair, until, you know, season two).
Source: Warner Bros.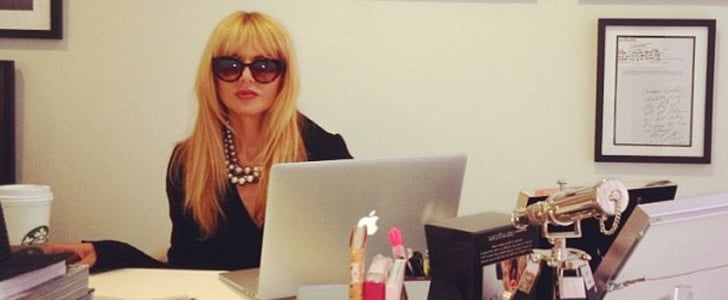 The Rachel Zoe Project: If you weren't referring to fashion decisions as "major" and going "bananas" for oversize shades and '70s-inspired platform heels and caftans, then you weren't on team Zoe.
Gilligan's Island: Though we'll never understand how Ginger got a wardrobe of that size on a desert island (or brought that much clothing along for a three-hour tour), it was really Mary Ann's girl-next-door gear we were after.
I Dream of Jeannie: Somebody was really ahead of the crop top trend.
The Simple Life: Trucker hats, rocker tees, velour track suits — looking back it wasn't pretty, but at the time we wanted it all.
Source: Bravo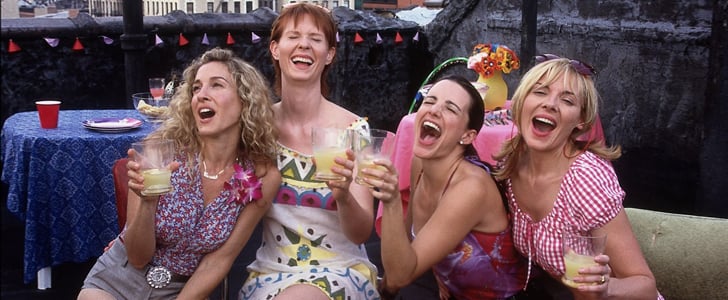 Sex and the City: Beyond nameplate necklaces and oversize flower pins, Carrie, Miranda, Charlotte, and Samantha taught us to express ourselves through fashion.
The Mindy Project: Nobody loves Mindy more than us, and nobody loves fashion more than Mindy. Often poking fun at her personal struggles with style on her sitcom, this stylish doctor is both relatable and aspirational (have you seen that Birkin collection?).
Friends: Rachel's résumé read like our dream job list: Bloomingdale's, Ralph Lauren, Louis Vuitton. And her closet? It was pretty impressive, much like her and Monica's NYC digs.
The Real Housewives of Beverly Hills: Great moments in doggy fashion (Bravo, Giggy).
Source: HBO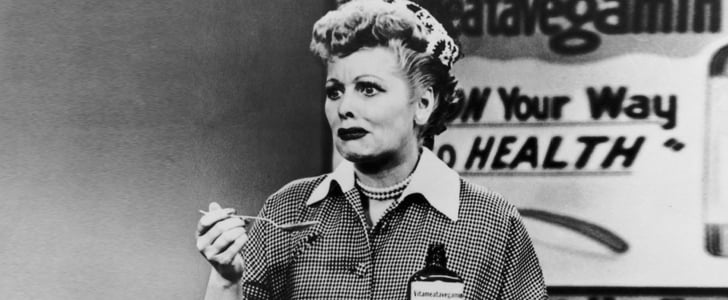 I Love Lucy: We sure liked Lucy, but we really loved those ladylike '50s dresses.
Nashville: We're charmed by these Southern ladies who hit the stage each week in glitz and glam — and make no apologies for it.
Clarissa Explains It All: Na-na-na-na-na-na-na-na-na-na-nobody came close to Clarissa's free-spirited style.
Miami Vice: Tubbs and Crockett redefined menswear in the '80s with their convertible-ready relaxed suiting. And oh yeah, those shades!
Source: CBS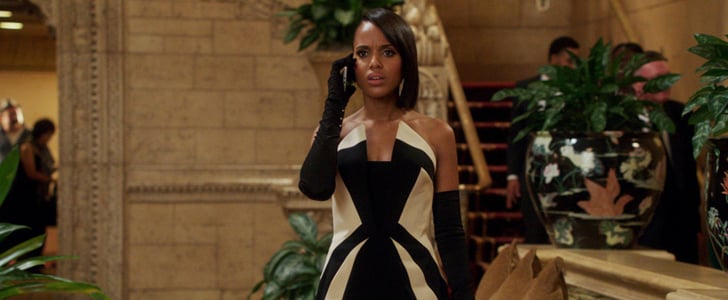 Scandal: We'll never again look at white coats the same way, now that Olivia Pope's given new meaning to the style.
Blossom: Those hats? As Joey Lawrence would say, "Whoa."
Saved by the Bell: Whether you flocked to Lisa Turtle's fashion-forward ensembles or cheered for Kelly Kapowski's sporty gear, you wanted to dress like the popular kids at Bayside High.
Absolutely Fabulous: Sweetie, if you weren't dressing like Edina and Patsy, you weren't all that fabulous, were you?
Source: ABC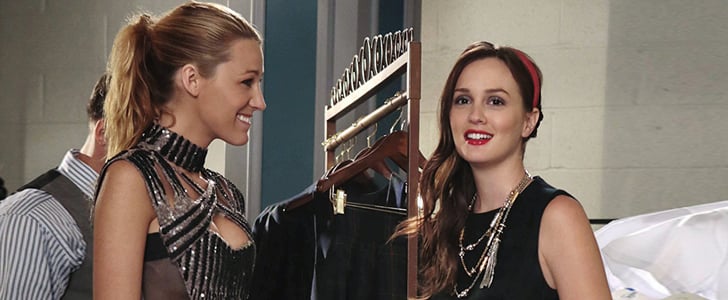 Gossip Girl: Private school uniforms never looked cooler than when Serena van der Woodsen walked the halls of Constance Billard School for Girls (sorry, Britney). And headbands? Who wasn't wearing one like Blair Waldorf in 2008?
Fresh Prince of Bel-Air: Now this is a story all about how Will Smith brought his flat-brimmed baseball caps and neon wardrobe to a town called Bel-Air.
Desperate Housewives: Sexy gowns? Skinny jeans? The ladies of Wisteria Lane were not your average housewives.
House of Cards: We all wanted to be boss when we saw Claire Underwood's sleek suiting.
Source: The CW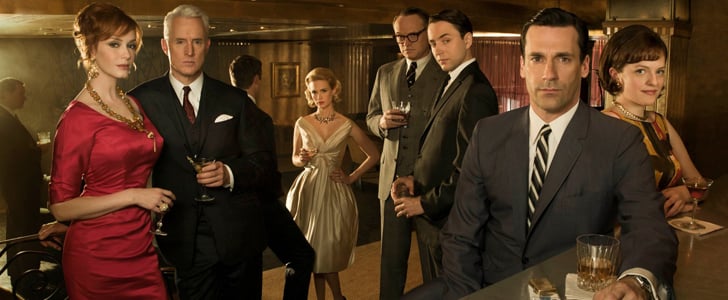 Mad Men: Viewers aren't the only ones inspired by the retro spirit of Sterling Cooper's workwear; Banana Republic was, too.
The Hills: Lauren Conrad influencing our style is nothing new. We've swooned for her feminine dresses and ladylike handbags since Jason gifted her a Chanel purse on season one of The Hills.
The Simpsons: You want fashion cred? Bart's face has appeared on the New York Fashion Week runway, Marc Jacobs sports a tattoo of himself Simpson-fied, and the entire family's hit the town with Linda Evangelista in the pages of Harper's Bazaar.
Downton Abbey: If we could transport ourselves through time and wear Lady Mary Crawley and Lady Rose MacClare's period garb, we'd be on the next carriage out to Downton Abbey.
Source: AMC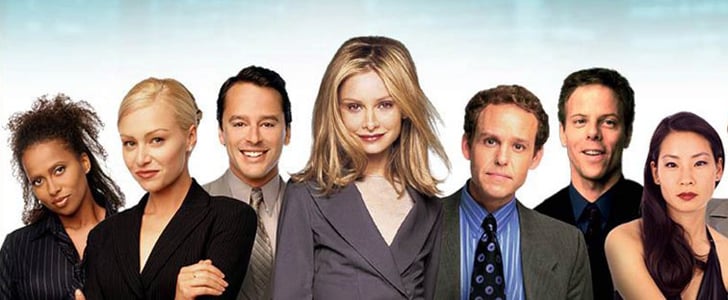 Ally McBeal: Sure there was criticism — those skirts were awfully short for a law firm — but no team shaped late '90s workwear like the associates at Cage and Fish.
Wheel of Fortune: We'd like to solve the puzzle: Vanna White's sparkly dresses.
The City: The show that introduced us to Olivia Palermo brought us into the offices of Elle and Diane von Furstenberg's Meatpacking showroom.
Game of Thrones: That fur! Those jewels! Those braids! We'd risk Winter's chill for a Westeros wardrobe.
Source: Fox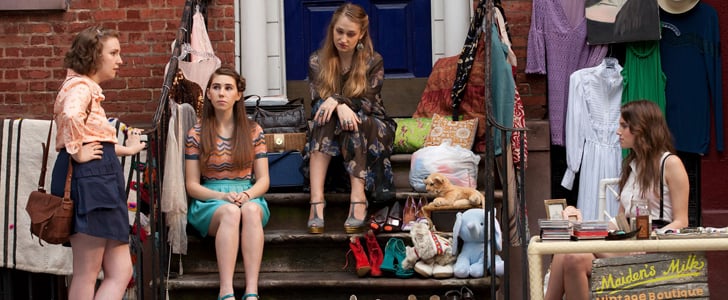 Girls: In clothing that's intentionally ill-fitting, disheveled, or mismatched, they may not influence our style so much as they capture it. Still, nobody is more the voice of this generation ("or at least a voice, of a generation") than these Girls.
My So-Called Life: And when it came to being the voice of the grunge generation, Angela Chase was the Hannah Horvath of the mid-'90s.
Melrose Place: If you're going to get stabbed in the back, you might as well do it in a slinky, sexy cocktail dress.
The Addams Family: Just call Wednesday and Pugsley the original goth kids. As for Morticia, anyone who could influence Angelina Jolie's style is clearly a tastemaker in our book.
Source: HBO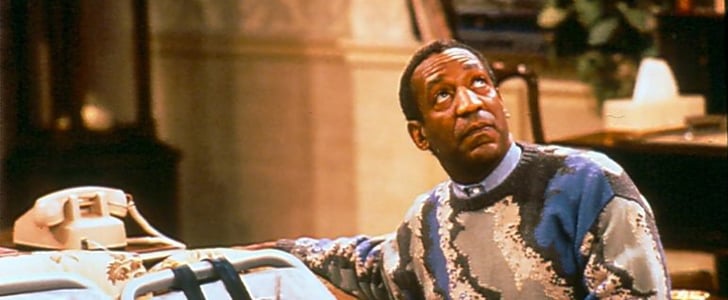 The Cosby Show: Those sweaters. Need we say more?
Punky Brewster: What kid didn't want to be Punky? She had the brightest clothes, the kickiest sneakers, and the coolest hair accessories.
The Golden Girls: OK, hear us out on this one. Golden Girls isn't on our list because we dream of eating cheesecake in a caftan on the lanai (we do, but that's not why it's on our list). Golden Girls earned its spot for grandfathering — make that grandmothering — a little show called Sex and the City. And for that we say "thank you."
Bewitched: Of course Samantha Stephens would have an impressive wardrobe — a twitch of her nose and this witch could travel to Paris, Rome, London, and back in a moment's notice.
Source: NBC
Beverly Hills 90210: Though one of the most memorable moments of this series' 10-year run was when Brenda and Kelly showed up to the Spring dance wearing the same off-the-shoulder LBD, it was the cast's beachier looks that set the standard.
Charlie's Angels: Kicking ass never looked so good as when these angels did it in decadent '70s garb.
The Partridge Family: Whether they were wearing matching onstage costumes or marching to their own beat, this family taught us how to get groovy.
Source: Fox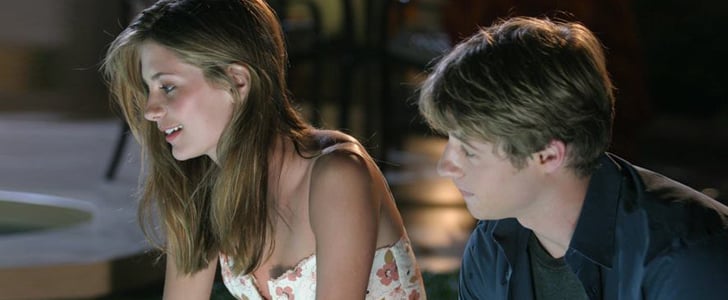 The O.C.: The privileged teens of Newport Beach weren't often all that clothed, but when they were, it was good.
The Brady Bunch: Marcia, Marcia, Marcia. No teen had better '70s style than Marcia Brady.
That Girl: Who was that adorable girl in fringe, stripes, and mod '60s style? Ah yes, it was That Girl, aka Marlo Thomas.
Source: Fox